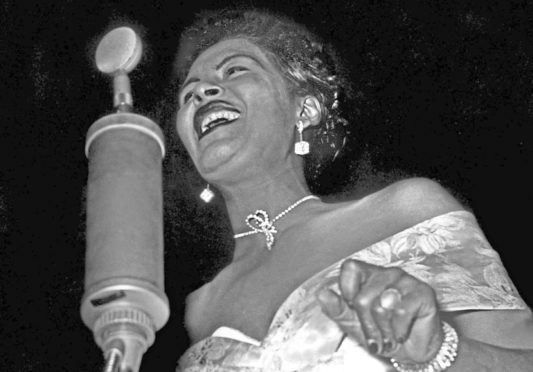 In just 44 years Billie Holiday saw more highs and lows than people twice her age – no wonder Lady Day sounded like she really sang from the heart.
She only wrote a handful of songs herself, 10 or so, but she sang others' lyrics as if she had lived every minute of the joy and pain in them.
When she wrote a sensational book, Lady Sings The Blues, detailing her life story in all its shocking, inspiring glory, the proof was there for all to see.
Scrubbing floors and running errands for a brothel as a kid, raped at 10, a prostitute by 13, in and out of jails, battles with the law, drug and alcohol addiction, abusive relationships… the fact she got past all this to become one of the greatest singers of all time is beyond belief.
She was born plain Eleanora Fagan on April 7 1915, in Philadelphia, and by July 17 1959 was dead – but in between she turned music on its head and changed the way people sang.
Her unmarried teenage parents were Sarah Julia "Sadie" Fagan and budding musician Clarence Holiday.
Sadie's own parents had kicked her out after she fell pregnant, and her mother would often live in terror that Billie would also fall pregnant to some young man who would drop her like a stone as soon as he knew.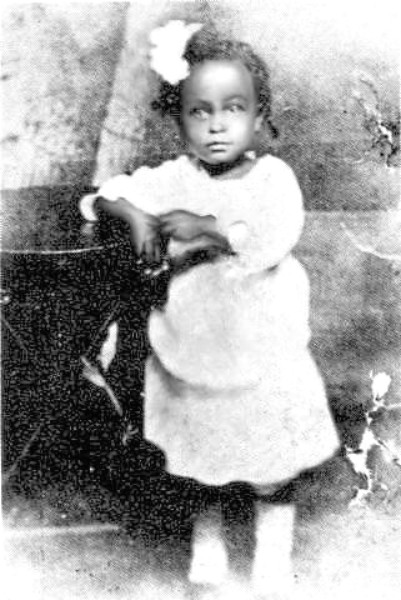 Clarence abandoned mother and daughter shortly after Billie was born, and because her mum often worked on long-distance trains she would be passed around various relatives.
One of these, as she describes in her book, would regularly beat her because a younger relative wet the bed.
When Billie slept on the floor to prove it was him, not her, having these nocturnal accidents, she was beaten again, for "being smart".
She went before the courts for constantly playing truant, but Billie from a very tender age seemed to sense that music held her fate.
This was why she took jobs such as scrubbing floors – she found houses or businesses where they had jazz music playing regularly. If she could have that playing in the background, no job was too demeaning or badly-paid.
By her early teens she had started singing in front of people, taking the Billie part of her stage name from actress Billie Dove, a star she loved, and Holiday from her absent father.
His birth name had actually been Halliday, and it was this she used at first, as she belted out jazz standards on the stages of Harlem clubs.
By the grand old age of 18, the record company scouts and spies had been fighting over her for several months, and she finally got behind a recording microphone in November 1933.
The musical genius John Hammond, who would help build the careers of everyone from Bob Dylan to Bruce Springsteen, Count Basie to Pete Seeger and Leonard Cohen to Aretha Franklin, was astonished at what Billie could do.
He described how even as a kid with no experience, she could go places with her vocals that only well-established superstars usually dared.
"Her singing almost changed my music tastes and my musical life," he enthused, "because she was the first girl singer I'd come across who actually sang like an improvising jazz genius."
By age 20, Billie even got a small part in a movie, playing a woman abused by her lover in Duke Ellington musical short Symphony In Black: A Rhapsody Of Negro Life.
Billie sang Saddest Tale in her scene, and she would prove very adept at the heartbreaking sad numbers in her later career, when drug abuse and a million cigarettes had altered her voice.
In these early years, however, as the many compilation CDs out there testify, Billie's recordings were often upbeat and happy, and people like me, who first got to know her with the sad stuff, are very pleasantly surprised to find all this incredible material.
There are, in fact, two schools of thought among fans about the Billie Holiday catalogue.
One camp reckons her later recordings are heartbreaking because her voice is a bit broken and the songs are all so sad.
They say her earlier career, and fresher, younger voice, was the best bit and we should avoid the latter years.
Then there are others who reckon it's those anguished '50s recordings that we should concentrate on, and the fact you can hear all the pain of what she was going through – with men and booze and drugs and racism – that makes the late albums so great.
For most, though, a bit of everything is best, as Billie Holiday was rarely less than excellent, at any point in her career.
In 1935, Hammond had her signed to Brunswick Records, where she did versions of current material in the new swing style, destined to blast out of jukeboxes everywhere.
Allowed to improvise, Billie tore into songs such as Miss Brown To You, and to this day many reckon it is her all-time best recording.
What A Little Moonlight Can Do was another early favourite, and she turned the poppy Yankee Doodle Went To Town into a new song altogether, its new jazz setting suiting it more than Hammond could have dreamed.
He would often describe his shock that such a young person could demonstrate such understanding of songs and know instinctively how to adapt them to sound as if they'd always been written for her.
Lester Young, the sax player and pal who gave her the Lady Day nickname – which she used as a pseudonym when she recorded for other labels – was a boarder at her mother's house.
He reckoned being such bosom buddies with Billie meant they sounded tight on their recordings, and this is why those early singles and albums sound so good.
For Hammond, whose record label was skint at the time, Holiday's recordings would save it and build it up again, even if all she got was a simple flat fee.
At a time when records that sold a few thousand copies made a tidy profit, her records were selling at 15,000 or more, but it didn't make the young Billie rich.
If she was ever in any danger of being spoiled with all this success, Billie only had to think about the lives of those around her to get her feet back on the ground.
People like her great-grandmother, who had given Billie some of her saddest and happiest memories.
She had 16 children by Charles Fagan, an Irish plantation owner who kept her out the back of the house, his white wife and kids inside.
"She used to tell me how it felt to be a slave," Billie recalled. "She couldn't read or write, but she knew the Bible by heart from beginning to end.
"She'd been sleeping in chairs for 10 years, and the doctors told her she'd die if ever she laid down. But I didn't know. She begged me to let her lie down."
Billie laid a blanket and went to sleep, letting her great-grandmother lie beside her. When she woke, the old lady was dead.
"Her arm was still tight around my neck and I couldn't move it," she recalled. "They had to break her arm to get me loose."
Billie would remember such times when things got on top of her, and remind herself how her singing was helping make life better.
She would get home from far-off concerts like a tramp, holes in the knees of her tights, but with a thousand dollars or more stuffed in her pockets.
With one large amount, she was able to help her beloved mother set up a small restaurant.
But she would also show she could be naughty and do things her mother hated. Billie's mother only found out she'd been smoking reefers for months when a man approached them in the street, offering her some drugs, unaware she was with her mother.
Her mother told him to get away from them, or she'd lock Billie away till she was 21 and get him sent to jail.
For Billie, if she had enough money to put her feet up and get wasted for a while, she saw no reason to keep doing concert after concert.
It wasn't about amassing a vast fortune in her bank account. It was more about earning enough to make her mother happy and give herself some time to chill out and relax, buy some nice clothes and furnish their house.
For a woman who would soon be making a then-astronomical thousand bucks a week, maybe this was part of Billie's downfall.
When she did get all the wealth and trappings, she didn't seem able to cope with it and turned more and more to self-destructive habits.
As you'll see in next week's second part of our Billie Holiday series, the world would let her down and fail to help when she got in too deep, and much of that was down to the colour of her skin.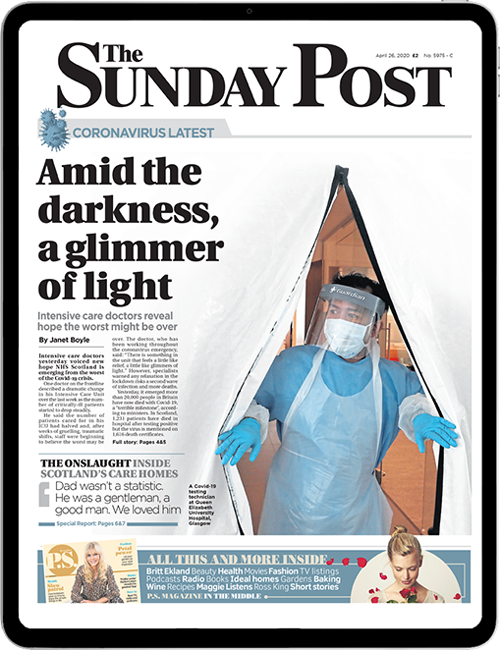 Enjoy the convenience of having The Sunday Post delivered as a digital ePaper straight to your smartphone, tablet or computer.
Subscribe for only £5.49 a month and enjoy all the benefits of the printed paper as a digital replica.
Subscribe