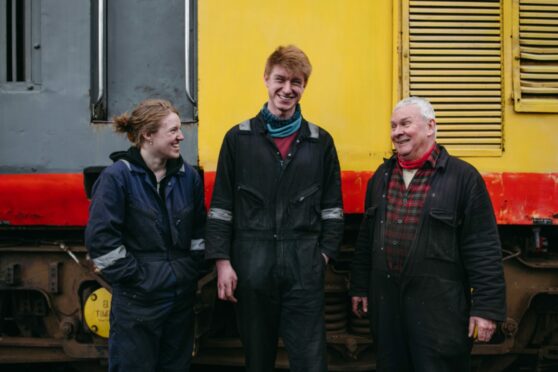 Operators of one of Scotland's most popular heritage railways are hoping to get more young people involved as they look to the future to help preserve the past.
The Strathspey Railway, which runs steam locomotives between Aviemore, Boat of Garten and Broomhill, hopes to keep the 10-mile line in safe hands for generations to come by offering apprenticeships to budding engineers.
At the Aviemore Engine Shed, apprentices such as Seonagh MacDonald, 19, and Matthew Murphie, 18, have taken their first steps into the world of mechanics alongside engineers who have worked on the railway for decades.
From maintenance to signalling and driving the locomotives, skills are being passed down.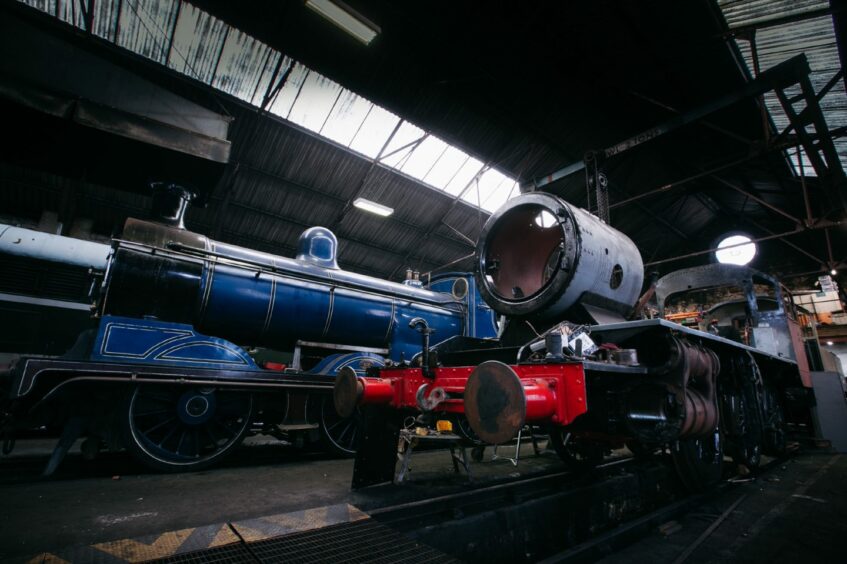 Graham Sutherland from Strathspey Railway said: "We have to attract more young people to survive because, if you think of it as a seesaw, there's more at one end than there are at the other.
"The problem is addressing the balance, because you need the knowledge, but you need the young people coming through as well."
The Aviemore Engine Shed, built in 1898 as part of the Highland Railway, is the last building of its kind in Scotland fulfilling its original purpose.
Seonagh MacDonald has been fascinated by the steam railway that has been central to her hometown of Aviemore since long before she was born.
The 19-year-old, an engineering apprentice, pursued a career in mechanics fuelled by a curiosity about how everything worked.
Unions: Apprenticeships are crucial to offer route out of low-paying jobs
"I originally wanted to go into the RAF as an engineer," she said. "I thought it would be a good idea to learn a bit more so I volunteered at the railway and I ended up getting an apprenticeship and working here, it's a lot more fun.
"As a wee kid you think it's really cool and then you look into it and find out how interesting the engineering side of it all is.
"It was great finding out how the engines are put together, how things work and how to fix them or put them back together.
"All the guys I work with are brilliant. They explain everything in a way you understand and you can have a few laughs with them along the way."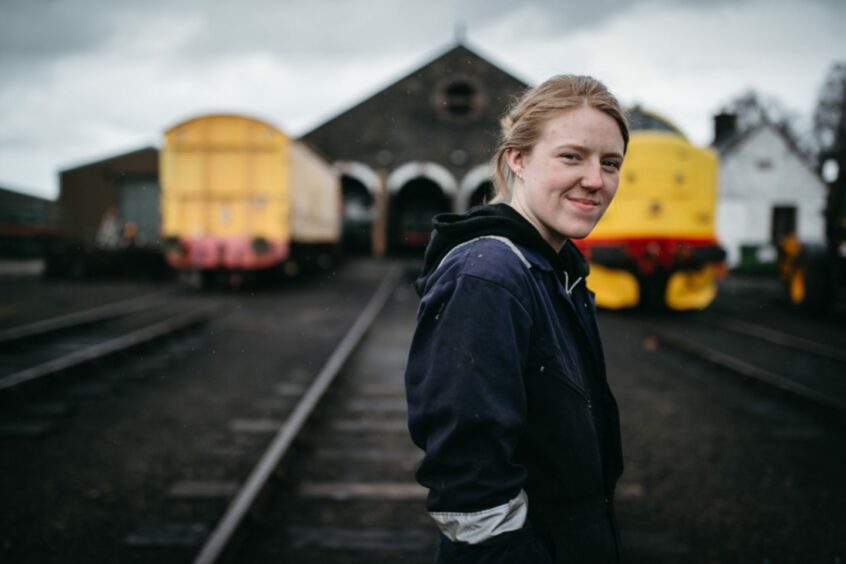 MacDonald says no two days are the same at the Shed, all the while learning new skills that will help her future, whether she stays with the railway or moves elsewhere.
"I enjoy the heritage side of it and learning everything about it all. Every day is different," she said.
"Heavy lifting seems to be my nemesis just now but it's really good fun. Even when I'm not working I've started doing firing turns, going about on the engine learning how to power it as well."
Matthew Murphie has been working on the railway since he was 11, graduating from polishing the trains to his current role as a commercial operations apprentice.
The 18-year-old's duties in the office include working on marketing and events, but he loves nothing more than being able to spend his summer days out with the engines.
"I enjoy the physical labour," he said. "I'm not stuck inside, I'm up at funny o'clock in the morning and don't stop till funny o'clock in the evening.
"I really like the fact that nothing's electrical with the engines, they're all mechanical, one part helps another and that helps the rest work.
"It's a labour of love really, I couldn't imagine not doing it."
Murphie has had a passion for all things rail since he was just 18 months old, and is about to sit an exam to add being a guard to the list of roles on his railway CV.
Along the way, he's been tasked with shunting the locomotives into the station first thing in the morning and loading in the coal to the burning fire that powers the engines.
"The things they teach you can't learn anywhere else," he said. "John Greig, one of the drivers, said he'd teach me everything he knows – but that there are four things I'd have to do myself because he figured them out himself when he started out. I don't know what they are. I think I've nailed two of them, but he'll tell me when I've done it!
"The community is brilliant too, it's spread all over Britain and everyone knows everyone else."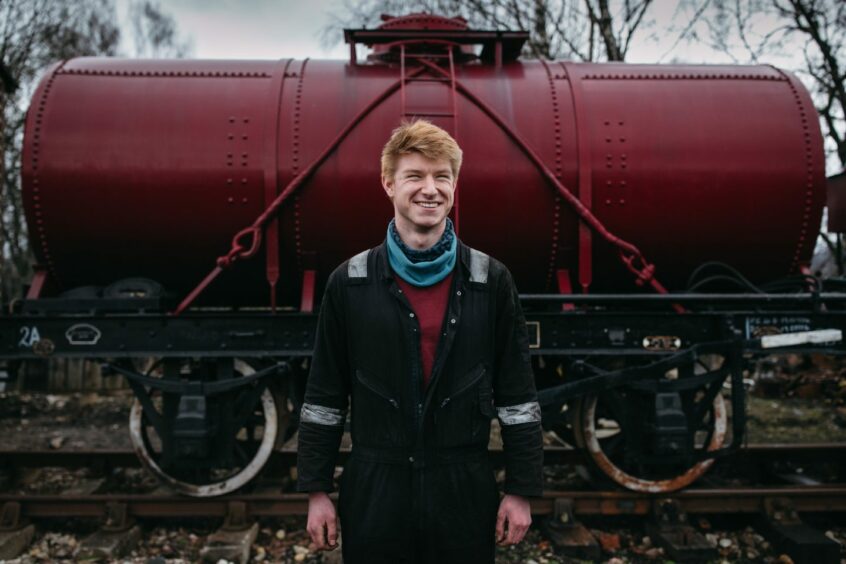 The heritage element is also something that Murphie has a big interest in.
He said: "Steam railways were the pioneers of engineering in Britain, the start of a fantastic industry which has declined a lot but the history is there. If we forget that then we've not learned anything."
One mentor, Doug Scott, 68, has been driving steam engines on the Strathspey Railway for 26 years.
"The idea is that the old guys like me assure the future of the railway by making sure the rising generation know how to look after locomotives and how to operate them," he said.
"We're showing them how to keep them clean, and then how to fire them, which is a particular skill you can only develop with practice. We want them to progress from cleaner to fireman and, finally, driver."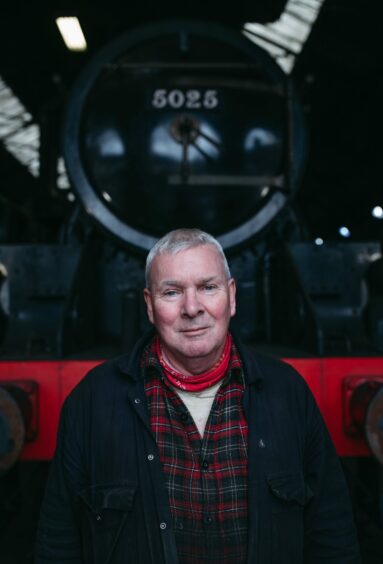 Scott has enjoyed working alongside the apprentices in the engine shed where the work is tough but the camaraderie and sense of community thrives.
"If you've got an interest in railways and steam engines then you're going to enjoy doing what we do," he said.
"Of course, at times you wish somebody else was doing the job when you're under an engine and every bit you try to work on is just too heavy to work with comfortably, just a bit more inaccessible than you would like them to be.
"They're awkward, difficult, dirty things to work on, but the satisfaction of seeing them out on the railway pulling a train full of happy people makes it all worthwhile.
"On the footplate, the default condition is that we're all having a great time. And we're doing it because we absolutely want to."
The apprenticeships have been praised by Skills Development Scotland, the national  body supporting people with career pathways.
Stephen Sheridan, Regional Skills Planning Lead, said: "It's phenomenal to see the progress that has been made by apprentices at the Aviemore Engine Shed.
"Providing people with opportunities and pathways is Skills Development Scotland's core purpose, so a heritage project such as this really is a perfect fit.
"Developing the specialist traditional skills needed to maintain our heritage are vital to the economic growth of the Highlands and Islands and apprenticeships provide an opportunity for young people to work and learn locally.
"We're also extremely keen to ensure that equal opportunities exist for apprentices, so if there is a gender imbalance within an industry – for example, young women such as Seonagh working in STEM jobs – that we can address that imbalance and solve it."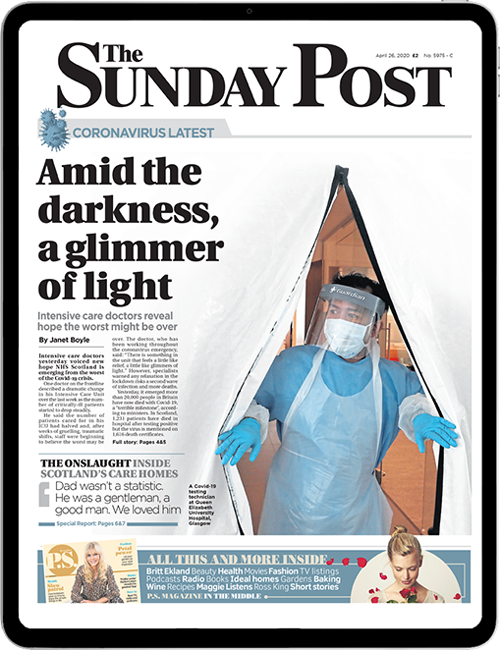 Enjoy the convenience of having The Sunday Post delivered as a digital ePaper straight to your smartphone, tablet or computer.
Subscribe for only £5.49 a month and enjoy all the benefits of the printed paper as a digital replica.
Subscribe