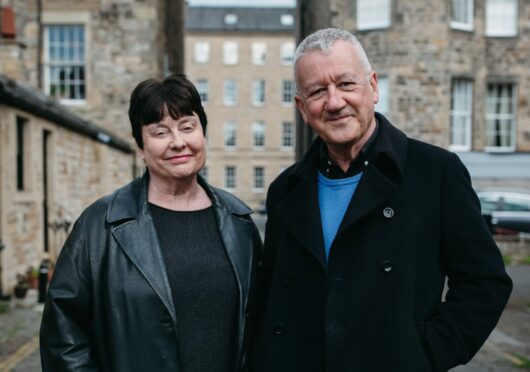 Twenty-three years have passed since award-winning broadcast journalist Sheena McDonald stepped on to a London street and was struck by a police car driving on the wrong side of the road.
Suffering traumatic head injuries, she almost died. According to medics, she should have died. Yet, somehow, not only did she buck the odds and survive the horror of February 26, 1999, but she was able to return to work within a year.
While her recovery was remarkable, what the public didn't witness when McDonald reappeared on TV screens was the ongoing struggles she endured in the aftermath of her injury, and of the fight she waged to reclaim her old self from the stranger left behind by the traumatic ordeal.
Beside her, all the way, was her then-partner of five years, now her husband of 16 years, fellow broadcast journalist Allan Little. He might have been a seasoned reporter of conflicts in the Gulf, Sarajevo and Rwanda, but nothing could prepare him for the weeks, months and years that followed, as he became a carer and rock to McDonald as she battled back.
While there are reminders of the injury – her sense of smell, for one thing, has never returned – McDonald has consigned the incident to the past.
"It is part of my life but I don't define myself by it, although I think the general world does," she said thoughtfully, speaking from the couple's home in Edinburgh. "I'm not a familiar face on TV anymore, but if I did get any sort of obituary, I'm sure it would refer to this. It's the most striking thing to have happened to me.
"I was hit by a police van on the wrong side of the road and I recovered, and that's a story. In the early years I resented this. I thought, 'Oh God, I don't want to be defined by this', but now I'm much more, well, it doesn't really matter. As far as ordinary life goes, we don't really talk about it or think about it."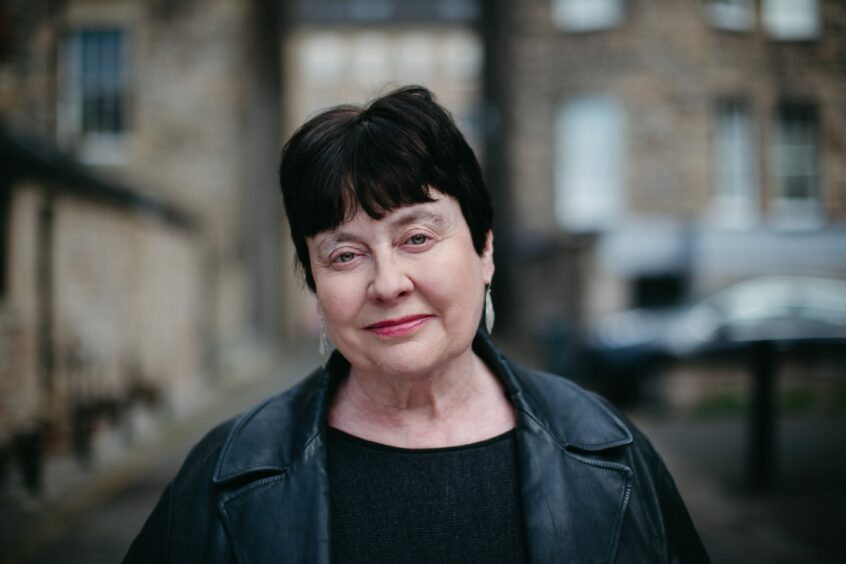 "We don't think about it much anymore – months go past and we don't give it a second thought," Little agreed. "It changed our lives, but we have moved on. When I stop to think about it, I see how it completely interrupted the life trajectory we were on and who knows where we would have been had it not happened."
While the injury – which left her in a coma – is a part of their lives it no longer plays an active role. But they recognise sharing their story can help others who have also suffered head trauma. Three years ago, they published a book, Rebuilding Life After Brain Injury: Dreamtalk, written with McDonald's neuropsychologist Gail Robinson, with each providing their own perspectives.
"Being brought up in Scotland, I don't really like talking about myself," McDonald smiled. "The book was Gail's idea, to help people catapulted into the situation like Allan was – he was a full-time BBC employee and suddenly, unbeknownst to me because I wasn't really there, he became a full-time carer for quite a long time."
Little continued: "All I got were a few NHS and Headway leaflets but there was no other material. I had the impression I was walking the path completely unmapped with no one's experience to draw on. Gail was our neuropsychologist for five years – she kept us on the books when normally we'd only get six months, because she found us such an interesting case study."
The trio have previously taken part in a talk at the Edinburgh Book Festival, and will do so again at the Boswell Book Festival in Ayrshire later this month, with Robinson appearing via videolink from her home in Australia.
"I'm happy to appear at the festival because a lot of people suffer head injuries but it isn't talked about much because you can't see it – they are not usually visible injuries," McDonald said. "It takes much, much longer to recover than from other traumas like a heart attack. I would tell carers and friends that they are in it for the long haul, as the changes are incremental and creeping, one day at a time.
"I went through psychological changes and became insupportable, very selfish and very self-centred, I think not like myself."
Little offered: "Some of it was funny. She went through a period of buying things impulsively. Items would be delivered to the door and I'd ask what it was and she wouldn't know. I came home from work once and there had been a fish wholesaler going up the street earlier in the day and Sheena had bought £200 of fresh fish – and we didn't even have a freezer!
"We told that story in a head injuries recovery group in Glasgow and a woman said she'd bought three kitchens. It was heartening for her to hear that story from us, that we went through it and could laugh about it. At the time, though, you have to work out why it's happening and what to do about it. What we did with Gail was learn to understand the changes that occurred in Sheena and how to manage them."
McDonald said: "Every case is different but there are similarities and common borders – post traumatic amnesia, obsessive compulsive behaviour, personality change. Another is aphasia, which is a difficulty in finding words."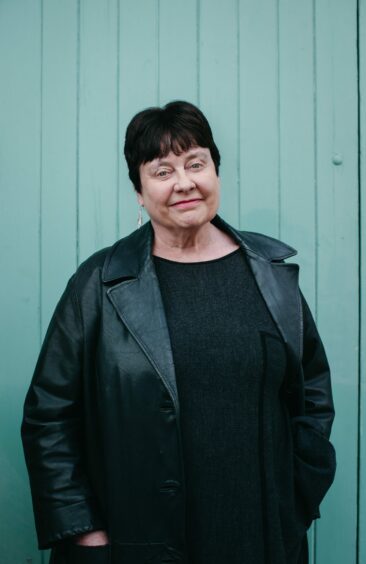 Little said: "In the early weeks, one of the first times we met Gail, she did the Boston Naming Test – simple line drawings of immediately identifiable objects like cup, spoon, house, tree and dog – with Sheena. There are 60 of them, but Sheena was exhausted after 30 and only got three. She just couldn't find the words, so that was sobering.
"Two weeks later, she got through all 60 and scored 35, and they get more complicated towards the end, so I could measure the improvement she was making. For years we played Scrabble to sustain concentration, and the cryptic crossword in The Guardian. For a few weeks in the early days we played Boggle, the children's game, because it's on a timer and so it encouraged speed."
McDonald thinks that being a journalist and having a jackdaw brain – quickly becoming an expert on something and then throwing it away and moving on to the next thing – was a helpful discipline in her recovery. But her eagerness to return to a profession where she had worked with BBC, STV and Channel 4, among others, and in 1995 received the first Woman In Television Award, perhaps came at the expense of her own wellbeing. Her first assignment afterwards was just nine months on from the injury.
"It was important for me to return to work but in retrospect I think it was too soon," she admitted. "I think it probably did have an impact on my recovery. I think I got away with it, but I wouldn't recommend dashing back to work.
"When I was working at Westminster, less than a year later, I simply had to go home in the afternoon and sleep for an hour because I was so tired. I would do interviews in the morning, then get a taxi home for a sleep, and come back. So there were ways of working around it but I couldn't do what I had done before. I couldn't possibly have done a live hour's TV broadcast on Channel 4 but I could do smaller things and for my own self-worth it did seem worthwhile.
"But without Allan's stimulus, care, guidance and support, I don't know what would have happened, to be honest. Statistically, an awful lot of relationships fail after a traumatic brain injury simply because people get fed up, they don't think it's going to get any better, so things fall apart. I'm very fortunate."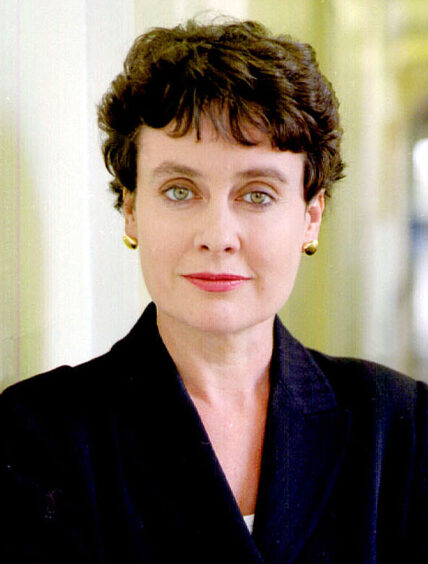 Having lived independent lives in the first years of their relationship, each going wherever their next assignment took them, they were now in each other's pockets in the most trying of circumstances. But they endured and it brought them closer together, and in 2006 they were married by her father, the Very Rev William JG McDonald, a former Moderator of the General Assembly of the Church of Scotland. The family link with the Kirk remains, with Sheena preparing to cover this month's Assembly, as she has done for many years.
In the book, Little writes that there was "no normal to go back to" in the aftermath of McDonald's injury. In this post-pandemic world that is often referred to as the "new normal", how did their previous shared experience of trauma affect how they viewed the trauma Covid brought on a worldwide scale?
"There were similarities in the sense our freedom of movement was constrained by the process of recovery and we didn't know how long it would last or how far it would go," Little said. "In the end, we got back to a new normal and it settled down and we survived it. I think it did change the way we thought about the pandemic."
One of the symptoms of Covid – loss of smell – is something McDonald has lived with since her injury.
"When my sister had a baby, I was a very helpful auntie because I was able to change nappies easily," she said with a smile. "You have to live with what you've got – we all have to make compromises as time passes."
---
Ayrshire books bonanza
The Boswell Book Festival is the world's only literary festival dedicated to biography and memoir.
It began in 2011 and is named after the Ayrshire writer James Boswell, the inventor of modern biography. For the first few years the festival was staged at Auchinleck House, the Boswell family seat, and in 2013 moved to the larger Dumfries House in Cumnock.
The three-day line-up, from May 13 to 15, includes a number of well-known names.
It begins with Pat Nevin, who chats about his book, The Accidental Footballer, while Barbara Dickson and Yorkshire Shepherdess Amanda Owen also feature on the opening day.
Comedian and broadcaster Frank Skinner and novelist Denise Mina, who host a Sky Arts show together, will discuss their adventures together, while actor Graham McTavish will discuss his Outlander adventures.
The now legendary witness to Royal history, Lady Anne Glenconner, who was Lady in Waiting to Princess Margaret, will be talking about her latest book, inspired by her Norfolk ancestors.
On a topical note, Pieter Waterdrinker, who lives in St Petersburg, will talk about his book, The Long Song Of Tchaikovsky Street, his history of Russia and his life there.
Composer James MacMillan and writer Andrew O'Hagan will discuss the impact their Ayrshire roots have had on their creativity.
---
Sheena McDonald, Allan Little And Gail Robinson In Conversation With Gavin Francis, Boswell Book Festival, Dumfries House, Cumnock, Ayrshire, May 15, 10.30am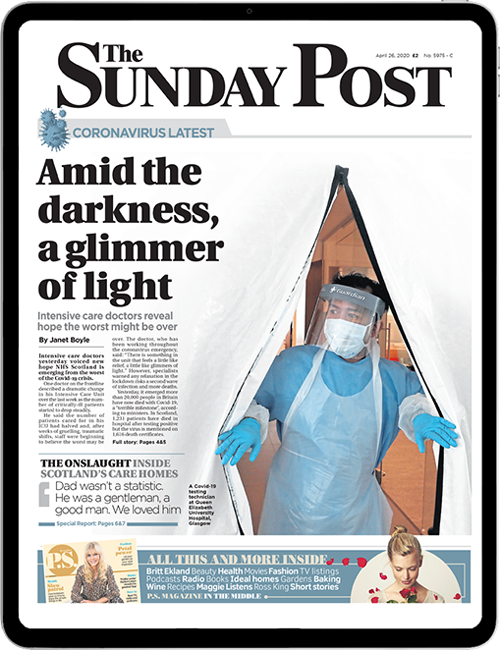 Enjoy the convenience of having The Sunday Post delivered as a digital ePaper straight to your smartphone, tablet or computer.
Subscribe for only £5.49 a month and enjoy all the benefits of the printed paper as a digital replica.
Subscribe