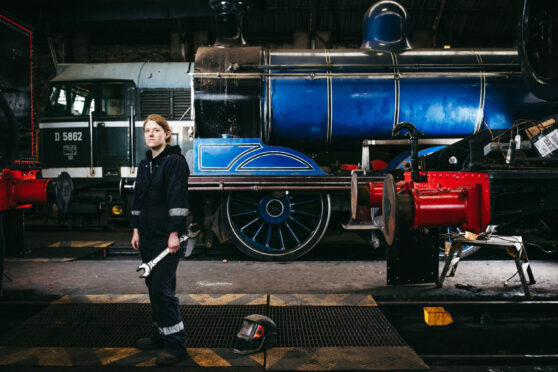 Apprenticeships will be vital in helping Scots move away from precarious work as the cost of living crisis bites, according to the Scottish Trade Union Congress (STUC).
With surging prices across energy, food and fuel, those who work in sectors such as hospitality and retail or in the gig economy face increased worry over their finances. The opportunities presented by apprenticeships, however, could help those with skills or who are willing to develop them, find a career path.
Linda Somerville, deputy general secretary of the STUC, said: "Apprenticeships offer a really important alternative to the precarious work which is often the only other opportunities for young people.
"People of all ages have been driven into precarious work where they don't have fixed hours, they have shift changes at the last minute.
"You don't know what your wage is going to be from week to week and that's the reality, so how can you begin to think about increases in your bills?
"In an apprenticeship, it should be guaranteed work. There are good opportunities, it's about employers taking that step to promote them."
More than 12,000 employers are involved in apprenticeships, with around 43,000 apprentices in jobs and work-based learning across Scotland. According to statistics from Skills Development Scotland, 38,274 modern apprentices were in training during the last quarter, 69% aged between 16 and 24.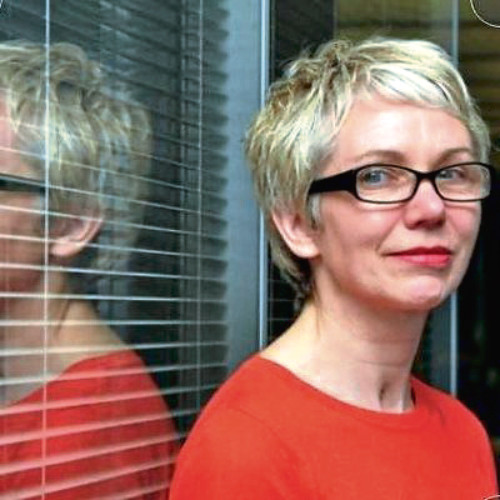 The highest number were in construction while IT, chemicals and biotechnology have seen significant rises on pre-pandemic numbers. Retail, customer service, hospitality and tourism continue to feel the effects of the pandemic.
Almost two thirds were male, however, and according to the STUC, more positive action is needed to increase diversity.
"There's still a massive gender gap and in attracting ethnic minority and disabled workers into those opportunities," Somerville said. "Employers often shy away from action as they think they can't positively discriminate in a certain way – sometimes there isn't the professional experience or confidence that there are actions they can take that are legal if there are underrepresented groups in their sector.
"There are in science, construction and engineering, so they can take positive action to guarantee interviews to candidates that meet all the basic criteria, for example.
"Construction and engineering are two of the highest paying sectors and women are hugely underrepresented, therefore chances of earning those rates are not there for them.
"The employers are missing a trick, as there are lots of people with the skills or willing to develop them."
'You need the knowledge and young people, too': Strathspey Railway looks to the future to help preserve the past
The STUC supports the apprenticeship frameworks in Scotland but aims to ensure that those who are part of them aren't just seen by businesses as cheap or subsidised labour.
Somerville highlighted the role unions and other partners have to play in helping shape apprenticeship schemes. "We need to make sure apprentices are part of the conversation," she added. "They can help shape it if they have their voice heard in the workplace, around their learning and the quality of their training.
"That's where unions play a critical role to protect apprentices and their terms and conditions but to also support them to make sure that their voices are heard.
"There should be good training and clear development goals set for them and a clear pathway and commitment to a good job at the end."
Last month, first minister Nicola Sturgeon said: "As Scotland moves towards economic renewal and transition, apprenticeships have a key role to play as part of the national endeavour to drive a fairer, greener economic recovery."
Skills Development Scotland chair Frank Mitchell said: "The commitment from employers and the backing of the Scottish Government will ensure apprenticeships work for everyone, making a significant contribution to Scotland's recovery."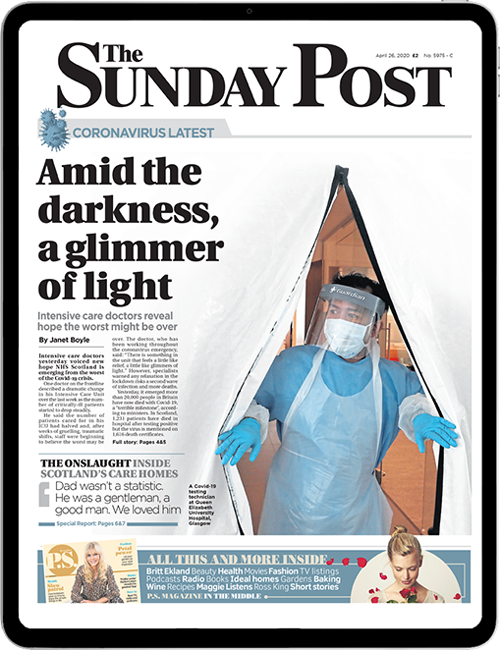 Enjoy the convenience of having The Sunday Post delivered as a digital ePaper straight to your smartphone, tablet or computer.
Subscribe for only £5.49 a month and enjoy all the benefits of the printed paper as a digital replica.
Subscribe