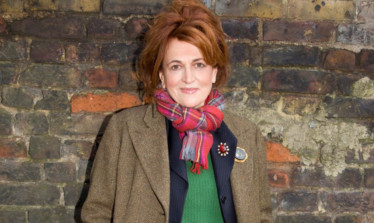 There have been many venues and many special shows for Barbara Dickson in a glittering career spanning more than half a century.
Her performance this Saturday, however, will mean more than most when she returns to her hometown to pay tribute to its most famous son.
The singer will play in the Carnegie Hall in Dunfermline as part of the events marking the 100th anniversary of the death of Andrew Carnegie.
An acoustic set with pianist Nick Holland will celebrate the life and generosity of the famous philanthropist in the hall that bears his name, and Barbara could not be prouder.
She said: "I think those of us from the post-war generation were very mindful of Andrew Carnegie and his contribution to the town.
"When I was a child, everyone right up to school leaving age went to the gala day – we were all treated to a day out thanks to him. It still happens today. To know that all the goodness that came from his legacy originated in Dunfermline makes us very proud. He made the lives of working people better."
Having turned professional in 1968, the singer has been reflecting recently on more than 50 years in the business, from folk clubs to Top of the Pops to the West End stage.
The 71-year-old has no plans to stop performing and already has tour dates in the diary for 2021.
Before then, though, the two-time Olivier Award winner has some major upcoming appearances, starting with the BBC Proms in Glasgow Green last night. She was to perform three songs with the BBC Scottish Symphony Orchestra in the televised event.
"It's a real thrill, because you don't get to sing with a symphony too often," she said. "To have your voice in there as another instrument is magical, a beautiful noise. I wouldn't be quite so excited about playing the London Proms, it's because this is in Glasgow and to Scottish people. There is a special feeling about playing major events in Scotland and it's something very close to my heart."
It seems a long way from the folk clubs where she started, becoming lifelong friends with contemporaries and still good friends like Rab Noakes and Billy Connolly.
"I'm lucky still to be offered lots of work but I don't take everything," Barbara said. "What I do is what I want to do.
"This is the lovely thing about my career – I don't have management saying you should do this or that because there's lots of money involved or because big numbers of people will hear you.
"I have a big tour lined up for early 2021 with my band. You never know what could happen between now and then but my plan is to keep going.
"If my voice was ever to go I would tell myself it was time to pass it on and do some teaching instead.
"I'm now at an age where I've seen a lot and I'm grateful to have a career that's been so creative and a family to keep me grounded and straight.
"If you ask any working woman, looking back, perhaps I would have done things differently but I did my best, what I thought, and my three sons are lovely, kind and helpful.
"And I've just celebrated my 35th wedding anniversary, which is good for someone in my business!"
Another special date in her diary will be at the Cumnock Tryst, the annual festival established in the Ayrshire town by former resident and composer, Sir James MacMillan.
"I'm a huge fan of James, he is our foremost musician in Scotland and I'm delighted it's his festival," Barbara said.
"I only met him for the first time three weeks ago, at a service in Edinburgh Cathedral for his 60th birthday.
"He introduced himself to me – I didn't think he would know who I was. It was a great thrill."
---
Carnegie Hall, Dunfermline, Saturday; Dumfries Arms Hotel, Cumnock, October 4