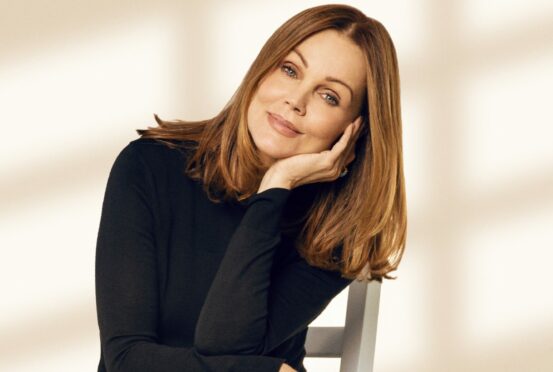 Looking out from the stage, the crowd was so sparse that Belinda Carlisle was able to count those who had turned up.
It was a far cry from the thousands she was used to playing for at the peak of her chart success in the late '80s and early '90s and it left the singer contemplating whether it was time to call it a day.
Twenty years on from that soul-destroying concert, Carlisle is about to head out on a sold-out tour playing some of the UK's biggest concert halls in a career revival that will take another leap forward next month when she releases new music. The comeback has been as surprising as it has been organic for the Circle In The Sand star.
"When I came over to the UK with my second solo album, Heaven On Earth, I was playing arenas. Over the years, you can't sustain that – well, very rarely – and 20 years ago I remember doing a UK tour, I think I was in Nottingham, where I played for about 20 people," she recalled.
"It was a club, and it was really rundown, and I thought, 'This is bad'. I thought maybe I was meant to hang it up. There were other things going on. I was struggling and it was a low point in my career and in my personal life. But I changed management and I got myself together and what's happened since has been organic; there's been no big plan."
Carlisle began playing the '80s summer festivals and found more people were coming to her solo concerts. She played a successful 30th anniversary tour of the Heaven In Earth album in 2017 and followed that up with a 30th anniversary tour of the Runaway Horses album two years later.
"Since that tour, things have kind of exploded," she said. "Every other summer or so, I've played big music festivals and that helped my profile but there was no grand plan. It's quite an amazing thing – most of the upcoming tour has sold out. Who would have guessed?
"Another thing that's helped is streaming. My streaming numbers are really big thanks to songs like Heaven Is A Place On Earth and Summer Rain and the other hits, and it can definitely reintroduce people to your catalogue.
"I was resistant to streaming for years but now I love it. I miss the artwork and having something in my hands to look at but it's awesome we can instantaneously listen to music from any artist.
"I think people are pleasantly surprised by my live performances, too. So it's all sorts of things that have brought me to this point – streaming, live shows, festivals and the back catalogue I have."
Carlisle is about to add to that back catalogue with an EP of new music – her first collection of pop material in more than 25 years. Written by hitmaker Diane Warren, who was behind Carlisle's 1988 hit I Get Weak and has written for everyone from Aretha Franklin and Aerosmith to Whitney Houston and Lady Gaga, the five-song collection will be released next month.
"I didn't know if I would ever do English-speaking pop music again," admitted Carlisle, who will turn 65 later this year. "I felt it was maybe time to slow down; I'm doing these little tours but I really thought I wouldn't record any more. Then my son ran into Diane at Starbucks and she asked him what his mom was doing. 'Let's call her,' she said, and she told me she had some big hits for me and I should come down to the studio.
"I thought, 'Oh my God, do I really want to make this big commitment?', because it takes a lot of time and energy. But I went down to the studio and I realised they were amazing songs and I'd be really stupid if I didn't do it. This was the first time in years that something like this had come along for me.
"I absolutely love the songs. The first single – Big, Big Love – is out at the beginning of March and it's a great, straightforward pop song.
"I never thought 18 months ago that this would have happened. It all felt into my lap, to be honest, but I had a blast recording them. And if you work that hard to create the music it would be stupid not to work equally hard to promote it.
"When I turned 40, I was dropped from my record company; you know, pop music generally is very much about youth. So this is all a big surprise but it feels right and I'm obviously not meant to hang it up just yet."
Carlisle is also part of a unique collaborative single, Gonna Be You, which is the official song from the upcoming film, 80 For Brady. She features on the song with Cyndi Lauper, Gloria Estefan, Dolly Parton and Debbie Harry.
"It came out of the blue," said Carlisle, smiling. "Because I had been working on the new material with Diane, she told me she had this song and asked would I be interested in doing it. I said, 'Are you kidding, yeah!' We all recorded our vocals in different parts of the world and we all filmed the video separately but hopefully one day we can all come together to sing it because that would be a lot of fun."
Born in Hollywood in 1958, Carlisle found solace in music as a teenager as she dealt with a difficult home life. She was briefly the drummer for punk band The Germs, and then co-founded The Go-Go's in 1978.
The group, shifting their style from punk to new wave, became one of the most successful American bands of the '80s with hits like We Got The Beat, Our Lips Are Sealed and Vacation. When The Go-Go's, known for their wild partying, first disbanded in 1985, Carlisle went solo and released her debut record, Mad About You. But it was her follow-up, Heaven On Earth, that sent her profile to another level, and for the next decade she found herself on the corporate hamster wheel of being told where to go and what to do by record company executives, as she delivered hits like Leave A Light On, (We Want) The Same Thing and In Too Deep.
Eleven years passed before Carlisle recorded another album, Voila, a 2007 French language record inspired by her many years living in Paris with her husband Morgan Mason – child of actors James and Pamela Mason – and their son, Duke.
"The French album was the first where I got to do exactly what I wanted to do creatively. After that, I didn't want to go back to answering to a record company or corporation; I wanted to be out there being as creative as I could. To take on this new project, I had to love it. I can't just do things for the sake of it. People can hear and feel when something's real and even with the French album people could sense its heart and how authentic it was," she said.
Carlisle now lives in Mexico City, having previously spent much of her time in India, where she set up a charity. "I started the Street Animals project in Calcutta in 2014 because there was a lack of animal care there. In the past eight and a half years, we've helped 30,000 dogs and street animals, and created employment for local people. We've also expanded into northern Thailand."
Her time in India influenced her most recent album, Wilder Shores, a 2017 release featuring Sikh chants formatted in a pop song framework. It was an off-shoot from her daily morning routine of chanting, meditation and yoga.
"I get up at 4am and instead of the old routine of going straight into emails and news, which isn't a great way to start the day, I instead have my coffee, wake up, do breath work, and then chanting and meditation," she explained. "It's part of my self-care and self-maintenance routine I've been doing for five years but I've been chanting and meditating for years longer. I can't imagine what I'd be like if I didn't have that.
"It grounds me and makes me less reactive, it makes me happier, and it changes my perspective on everything. You know where to put your focus on life and I love doing it. I feel the effects. When I'm on tour, I might be a little later in doing it each morning but not by much. We need all the help we can get with the craziness in the world. I can see and feel the benefits – it's a fun commitment for me."
Why it's right time to Go-Go
The Go-Go's have decided to disband after being inducted into the Rock & Roll Hall of Fame, believing the time is right to go out on top.
The five band members – Belinda Carlisle, Jane Wiedlin, Kathy Valentine, Charlotte Caffey and Gina Schock – were inducted in 2021, after a revealing documentary thrust them back into the limelight.
"We've disbanded but on a high note," Carlisle revealed. "After we were inducted, we felt there was something to be said about leaving on a high note and it doesn't get much bigger than being inducted into the Hall of Fame. That's kind of the pinnacle. After that, we felt it was time."
The Go-Go's had been due to perform a long-awaited UK tour last June as special guests to Billy Idol but when he was forced to reschedule his dates due to illness, they were no longer on the bill.
"It ended perfectly," she continued. "If it hadn't been for the documentary, which captured the essence of the band, we would maybe still be waiting to be inducted.
"People assume things come from a talent show or svengali but when people saw it was five young girls putting it together and against the odds we achieved what we did, it really woke people up and that's when the induction happened.
"It was kind of undeniable that The Go-Go's should be in the Hall of Fame because of what we'd achieved and done. It was a nice way to cement the band's legacy."
---
Belinda Carlisle: The Decades Tour, Usher Hall, Edinburgh, February 18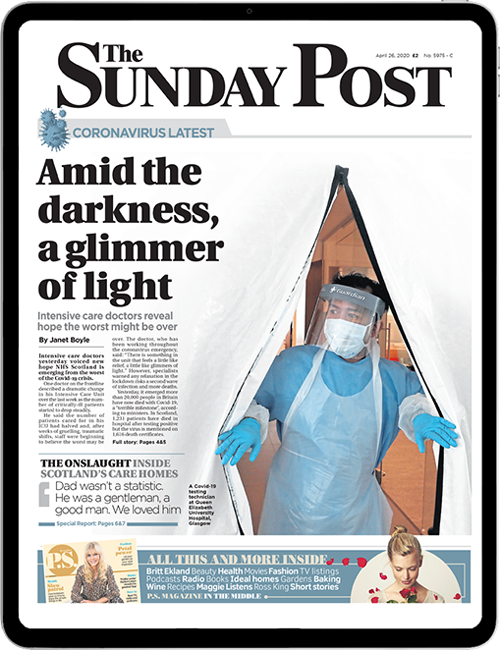 Enjoy the convenience of having The Sunday Post delivered as a digital ePaper straight to your smartphone, tablet or computer.
Subscribe for only £5.49 a month and enjoy all the benefits of the printed paper as a digital replica.
Subscribe