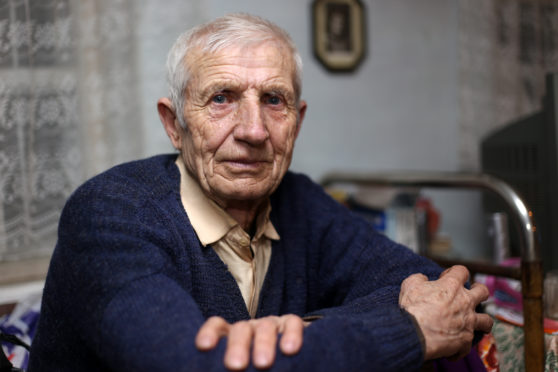 Every year in the UK, 2.7 million people over the age of 65 are affected by abuse.
Hourglass is the only charity in Scotland dedicated to ending the deliberate harm, abuse and exploitation of older people.
Unlike other charities focussed on the lives of the elderly population, who deal with many issues regarding the health and wellbeing older people, Hourglass focusses on the matter of abuse and promoting safer ageing.
With such a focussed effort to tackle the matter, Hourglass can offer unparalleled, expert advice and guidance to those in need.
What constitutes the abuse of older people?
Hourglass defines the abuse of older people as a single or repeated act or lack of appropriate action which causes harm or distress to an older person, occurring within any relationship where there is an expectation of trust.
The five types of abuse tackled by the charity are financial, physical, psychological and sexual abuse and neglect.
Hourglass has found that the abuse of older people does not receive the same publicity associated with child abuse. Indeed, the Growing old in the UK 2020 survey of over 2500 adults, commissioned by Hourglass found that 1 in 5 Scots did not believe that inappropriate sexual acts directed at older people constitutes as abusive behaviour.
Half of those surveyed also estimated an increase in the neglect of older people due to the nationwide lockdown in 2020.
In March last year, Hourglass voiced its concerns over the impact of self-isolation and social restrictions on the lives of older people, as they were locked down with their abusers, or neglected and isolated without care.
For a year, older people have lacked the safeguards that would previously have existed through day to day contact with the outside world.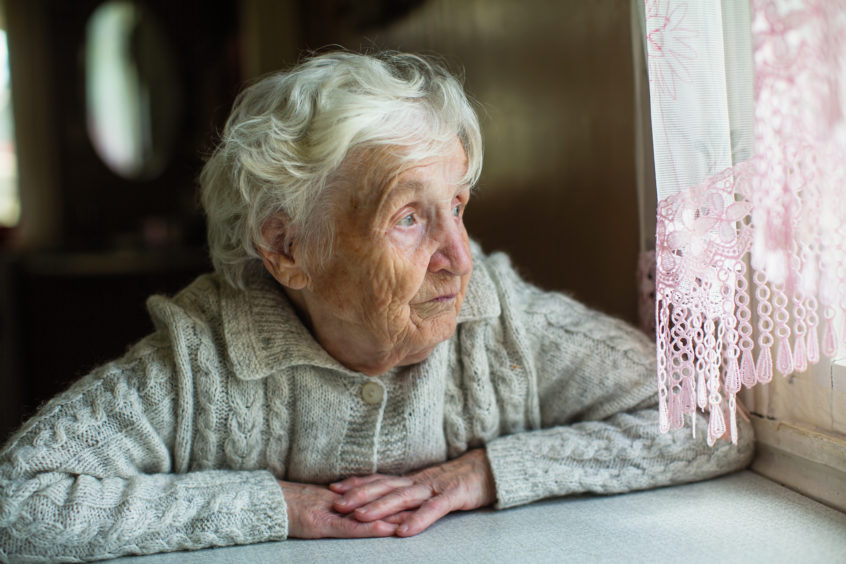 As restrictions begin to ease, however, Hourglass is looking forward to increasing its engagement with Scottish communities, educating the public and increasing awareness of their services
"As a lot of older people will not have access to the internet in order to view our website and learn about the services we offer, community engagement is crucial for them to know where and how to ask for help," says Penny Wilby, Marketing Manager at Hourglass.
"Our Community Response Hubs offer a safe space for concerned relatives, friends, or abuse sufferers themselves to chat with staff and volunteers and receive expert advice."
Hourglass aims to educate Scotland on the definition of abuse, how to spot it, and how to seek help.
Through support and expert guidance, those assisted by Hourglass can build individual development plans, grow in confidence, build healthy relationships and find constructive ways to deal with the physical and psychological impact of suffering abuse at the hands of a trusted relative or friend.
How can Hourglass help?
There are a number of ways you can access Hourglass' services if you are concerned about the abuse of an older person or experiencing abuse yourself.
· Hourglass Helpline Services
Hourglass helpline services can be accessed via phone, text, instant messenger (online chat), or email, and they provide confidential advice and support to callers and those concerned about the safety of an older person.
· Community Response Hub
The Hub is a one stop shop for anyone anxious about the safety and welfare of an older person. Hourglass' specialist team focus on providing an immediate response to the abuse of older people in local communities. They offer personalised advice, help and information.
The specialist team can support with:
– Casework: to help you make informed choices, access support or challenge a decision.
– Advocating on your behalf: fighting your corner
– Follow-up calls to provide ongoing support and check-ins
Until the current restrictions ease, all Hub services will be provided over the phone or online.
· Knowledge Bank
Hourglass's online Knowledge Bank is the UK's first ever specialist knowledge bank specifically relating to the abuse of older people. Here you will find a range of resources from policy documents to case studies and press stories.

---
For more information, visit the Hourglass website or call their helpline on 0808 808 814.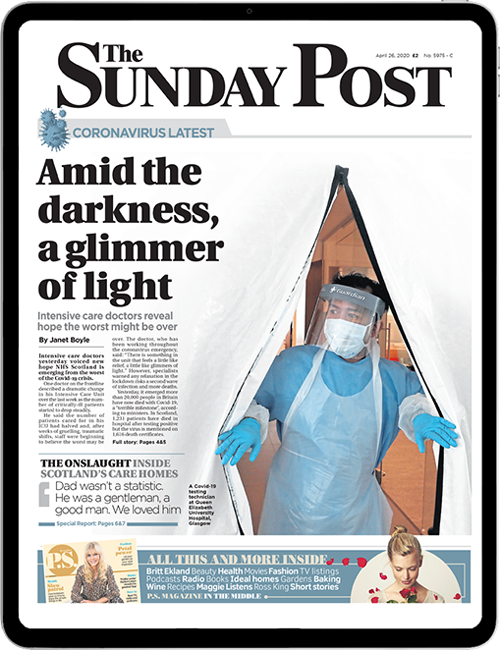 Enjoy the convenience of having The Sunday Post delivered as a digital ePaper straight to your smartphone, tablet or computer.
Subscribe for only £5.49 a month and enjoy all the benefits of the printed paper as a digital replica.
Subscribe