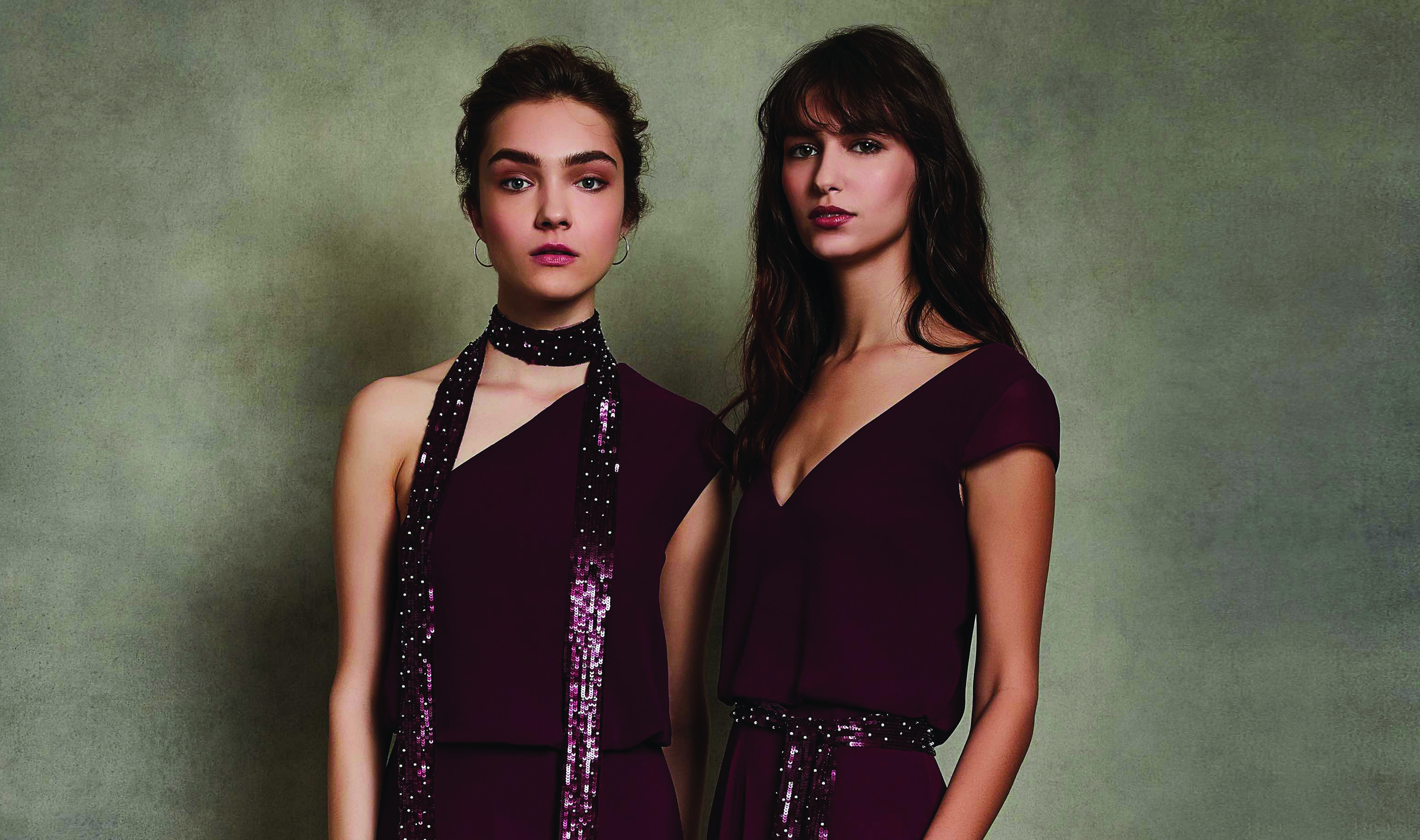 TRUE love is eternal but everything else about the big day is up for grabs, from the dresses and the hair to the make-up and the flowers.
Here, RACHEL LAWLER, of the award-winning Scottish Wedding Directory magazine, details the hottest trends for the 12 months ahead.
---
BEAUTIFUL BUNCH
"This year, we will see lots of green and white flower arrangements with gold, platinum and rose gold, along with beautiful gem-like tones being incorporated into the overall theme," said Ros Claase from Stunning Flowers, who adds that it's not just the look of the bouquets that'll matter in 2019.
"As we aspire to live and work more sustainably, we're putting a much greater emphasis on traditional wiring and other methods to keep the flowers and foliage hydrated."
We may also see a rise in the popularity of compact, rather than statement, bouquets.
"Smaller, more understated and delicate arrangements are going to be really big in 2019 and into 2020," says Lauren Printy Currie, from Days Of Dahlia.
---
GOLDEN MOMENT
Progressing from the copper décor trend of previous years, metallic has had a new year makeover.
"Coming through into 2019 is a very bold mixing of silver and gold, particularly eye-catching in the cooler, darker winter months," says wedding planner Katie Hart from Get Knotted.
Capturing the trend is easy with a few careful tips and tricks.
"Don't restrict the use of metallics to just candle holders; flowers can be arranged in all sorts of metallic vessels," says Katie.
"Accents of metallic mixed with other mediums, such as glass, silver or brass work well. Add metallic coloured candles to candle holders and mix it up by adding in elements of your metallic colour palette, like using copper-coloured cutlery."
---
SIMPLY CHIC
After royal bride Meghan Markle's clean lines with no embellishment, bridalwear experts predict a surge in demand for minimalist dresses this year.
"For 2019, our brides have been looking for a completely elegant, simple look," says Karyn McLeod from Ivory Whites.
"Brides are designing their look, top to toe, with relaxed hair styles and single-tiered veils."
"We are still seeing the after effects of the 2018 royal weddings, with satin styles and simple glamour being really sought after," confirms Tina Wilson from Frox of Falkirk.
But simple needn't mean boring, and there are ways to add extra interest.
"We predict caped styles and detailed trains to be trends for this coming year's brides," adds Tina.
---
BERRY GOOD
Pastel bridesmaid dresses have reigned supreme for several years, but 2019 is the year of the bolder bridesmaid.
"Brides are choosing stronger colours for their bridesmaids, such as hunter green, deep purple, navy blue and – our most popular – rich burgundy," says Fiona Smart from Olivia Cameron Bridal.
"Burgundy and one-shouldered styles are coming through as a trend," agrees Rosanna Garden from Motee Maids.
---
COME UNDONE
This will be the year of the relaxed wedding hairstyle.
"A lot of clients are now going for much softer, textured looks," says award-winning wedding stylist Caroline Stewart.
"Pleats are still loved and are always good to put in bridal hair."
Lesley McCormick, from Pamper And Polish, says:"Natural and loose 'undone' styles will be very popular this year.
"Instead of curls, it's soft sections of trailing hair around the face – think Meghan Markle!"
"Half up, half down styles will still be in, but with much less volume and height at the crown area.
"The sides are smoothly swept into the middle and crossed over – very simple."
---
A BRIGHT FUTURE
"Candles and lighting effects are bigger than ever for 2019, such as our super-bright LED uplighters, which can be set to any colour on the spectrum and even rotate through a range of colours," says Chrissie McLennan of event management and firework company 21CC Group.
Following former Miss Scotland Ellie McKeating's wedding to rugby star Richie Gray last year, where the couple had a customised logo of their initials lighting up their venue's wall, we can expect to see more couples follow suit with bold lighting design.
"Customised logo initials can be projected on to the dancefloor or wall and there are options for it to be static or moving – the choice is yours," explains Chrissie.
"We're also finding the demand for wedding fireworks is still going strong, with requests for short, high-impact displays.
---
CROWNING GLORY
Accessories for the months ahead are truly fit for a princess, whether all-out glam or for something more contemporary.
"We have had many more requests for tiaras since the two royal weddings last year," says Jenny Ross, from Jenny Blossom Jewellers.
Lesley McCormick has also seen an uptick in eye-catching headwear.
"With a simpler, sleeker hairdo, the crown will certainly be the statement piece this year," she says. "Tilly Thomas Lux has some amazing ones!"
---
JUST BEAUTIFUL
Trend-setting Meghan Markle is also influencing wedding day make-up.
"Meghan's authentic 'real me' look was effortless and timeless. Just enough coverage, glowing skin, soft eyes and a dabbed natural nude on the lips is definitely the craze," says make-up artist Leigh Blaney.
"The 'no make-up make-up' trend filters through with emphasis on the skin having a gorgeous glow; more radiant than beaming," adds make-up artist Leslie Sneddon.
"Colours are peachy and dusky roses for the lips, with more of a sheen."
A pared-back beauty look demands a flawless complexion.
"The perfect make-up application starts with a really good skincare routine followed by pro treatments," says make-up artist Sharon Cuthbert.