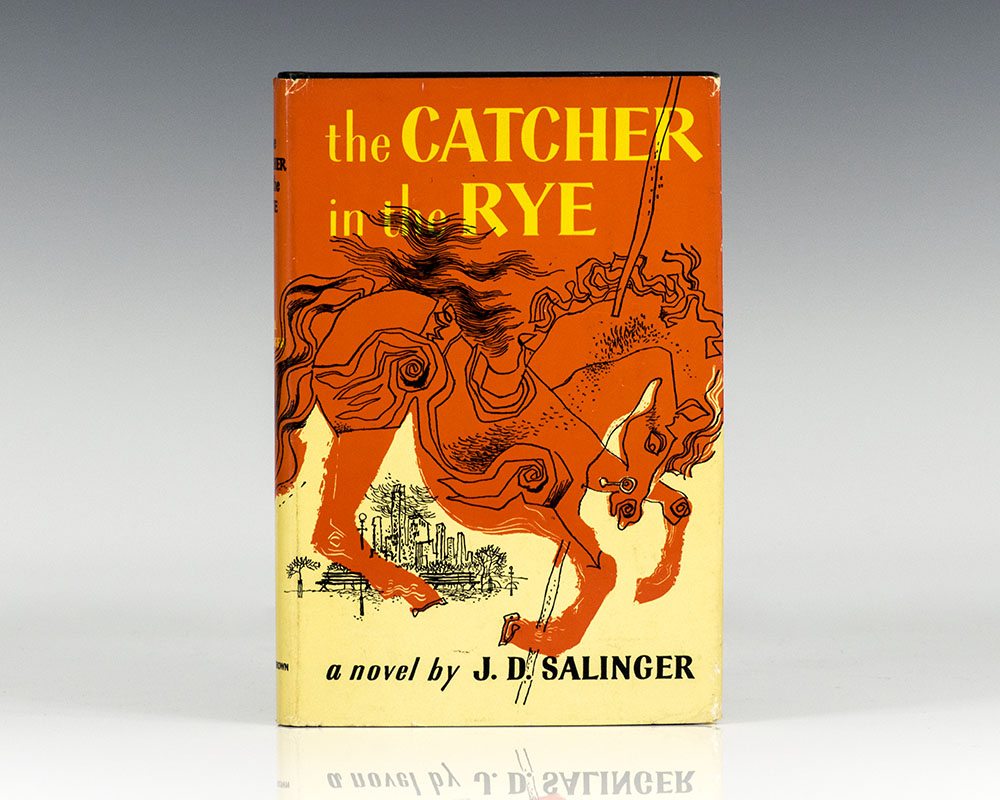 IT is a book that has offered a beacon of hope for generations of disaffected teenagers.
And, 100 years after the birth of reclusive author JD Salinger, his classic The Catcher In The Rye is being hailed again.
The story of phoney-hating teenager Holden Caulfield as he charts his expulsion from boarding school and return to his family home in New York was first published in 1951 but still sells a million copies a year.
Following its success, Salinger, whose centenary was marked on Tuesday, disappeared from public life, but the tale of an angst-ridden teenager became a global best seller, shifting 65 million copies.
So what's behind the appeal of a book which is considered a classic by some — but remains banned in some schools due to its controversial content?
The tale of a young man trying to find his way in the world has a universal appeal according to Scots academic Sarah Graham, who has penned two books about the novel.
Dr Graham, a literature lecture at the University of Leicester, said: "It's very intimate and that marks it out as a modern novel. After the war, especially in the United States, things looked great as there was a lot of money and opportunity.
"With Catcher In The Rye, Salinger tapped into the idea that yes, things looked as if they were improving but somehow that still didn't seem to be very meaningful. Life didn't feel as if it had much depth to it.
"People still feel that. We've got lots of opportunities and we're quite comfortably off but shouldn't there be more to it than this?
"The main character Holden expresses his fear of what's ahead. He's afraid of the future, and of being an adult. That's quite relatable, even now."
Stories about young people coming of age, known as a bildungsroman in literary studies, had been previously penned by Charles Dickens and Jane Austen.
"A classic bildungsroman is David Copperfield or Jane Eyre, where a young person goes on a journey, and there are ups and downs and by the end they say: 'Well, here I am and it all turned out OK'.
"Catcher In The Rye is sort of like that because the young character goes on a journey but he wants to be a bit different. In fact he mentions David Copperfield, and thinks it's rubbish!
"It uses lots of slang and it's like someone's talking to you. The book says things like: 'You probably want to know certain things about me but I'm not going to tell you'."
The unconventional, conversational tone of the book turned it into a cult hit, then a bestseller. However, some of the content, where the main character has an encounter with a prostitute, meant it has become controversial.
"Catcher in the Rye has the distinction of being simultaneously one of the biggest-selling books with sales in multiple millions, frequently popping up on lists of best books, translated into scores of languages, always in print – and one of the most banned in American schools," explained literary expert Christopher Bigsby, Professor of American Studies at the University of East Anglia.
"It's banned on the grounds of profanity and sexual content though this seems tame enough today.
"Unfortunately, it has been linked to both Mark Chapman, who murdered John Lennon and wanted to change his name to Holden Caulfield, and John Hinckley, who tried to assassinate President Reagan, also had a copy."
Dr Graham believes the links with these crimes doesn't diminish the value of the book, however.
"It continues to sell and if you have a glance around the internet it remains very important to people," she explained.
"With a book so widely known that has captured readership the way it does, every so often someone who's mentally ill is going to say: 'This is about me'. It's very sad people should point to a book like Catcher In The Rye.
"I think other people are safe to read it without fear of turning into a gun-wielding mad man. It doesn't need a warning message on the back.
"The appeal remains, I think, because of Holden's frankness.
"He's talking about his feelings, perhaps it particularly speaks to young men.
"There's something about his willingness to say: 'I don't know what to do' or 'I was really upset'.
"As well as anxiety about the future, it's a book about loss. Holden's not moaning about nothing at all.
"His little brother has died and he's not able to get over that.
"When people think about the sadness Holden is feeling, they share his loss. We can relate not just to anxiety about the future, but also about the sadness of what's been lost."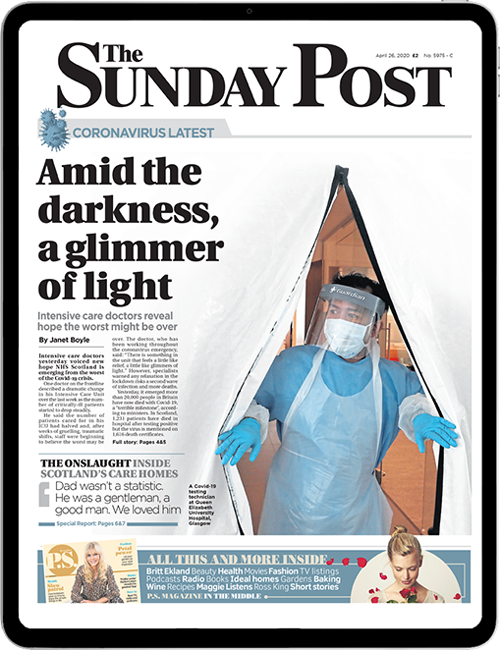 Enjoy the convenience of having The Sunday Post delivered as a digital ePaper straight to your smartphone, tablet or computer.
Subscribe for only £5.49 a month and enjoy all the benefits of the printed paper as a digital replica.
Subscribe