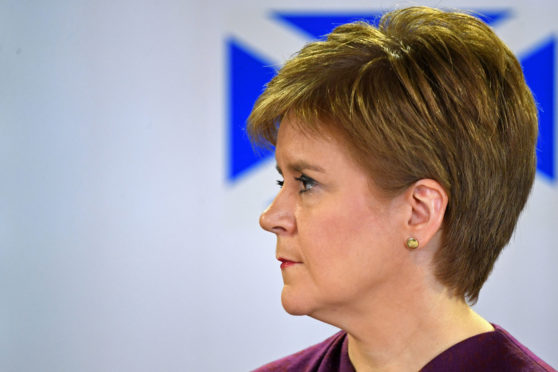 Since the jury returned its verdict, I have been trying to gather my thoughts on what the Alex Salmond case was actually about and what some people want it to have been about. And these are very different things.
The former First Minister was accused of 13 charges of sexual assault, including one of attempted rape and one of intent to rape. He was cleared of all. He is innocent in the eyes of the law. But that is not how some would like to see it.
With the former First Minister accused of sexual offences against nine women, who were all either working for the Scottish Government or within the SNP at the time of the alleged offences, the speculation around the political fallout was febrile.
The case raised – and raises – many questions about the role of current First Minister Nicola Sturgeon and those around her – in the Parliament, in the Government and in party HQ, where her husband, Peter Murrell, is chief executive.
And, while Ms Sturgeon may have escaped questions in court – where she is said to have been on the defence witness list but excused because of the pandemic – she will have to face interrogation from MSPs about what she knew, when she knew and how she acted. And it is the parliamentary inquiry that could, ultimately, lead to her departure. It would be naive to think otherwise.
With his name cleared, Mr Salmond gave a hint of what was to come when he spoke outside the court. "As many of you will know, there is certain evidence I would have liked to have seen led in this trial but for a variety of reasons we were not able to do so," he said. "At some point, that information, those facts and that evidence will see the light of day."
It is true, far too many powerful men abuse their position and too many women are abused and not believed. But Mr Salmond is innocent of the criminal charges brought against him. And these are not contrary positions.
There has been much discussion of the bravery of the women whose accusations led to Mr Salmond being in the dock and much disquiet about how the verdict might trigger distress for victims of sexual assault and deter others from coming forward.
That discussion and those concerns were a seam running through the joint statement issued by the women yesterday.
All of these are valid concerns, but they are not the fault of Mr Salmond. If anything, this case was an exemplar of how justice should work. So to use it as a proxy for all that is wrong in the prosecution of rape cases is, frankly, unjust. The jury was in full receipt of all the evidence and found in favour of Mr Salmond. It also heard suggestions of communication between the women who made complaints and that SNP HQ "banked" a complaint that could potentially be "deployed" at some future time and which later turned into an accusation of attempted rape.
For those outwith the political bubble, hints at conspiracies and attempts to thwart the former First Minister's return to elected politics, may seem fanciful but that certainly seems to be the belief of Mr Salmond and his supporters who will endeavour to prove it.
For now, though, there is a pandemic to tackle but, after that, there could be a contagion within the SNP that could prove equally difficult for Nicola Sturgeon to contain.