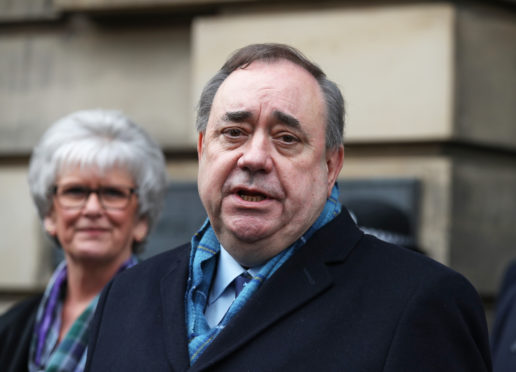 He could have been a better man.
In a trial that ended on Monday with a series of verdicts clearing the former First Minister of Scotland of all charges, there was only one point of agreement between those accusing Alex Salmond of a series of sexual assaults and his defence team.
As Mr Salmond, from the witness box, successfully suggested the claims of sexual assault made by nine women were either completely false, exaggerated or taken out of context, there was one single opinion shared by those alleged victims and his QC Gordon Jackson: he could have been a better man.
One of the women said so during her evidence – and again yesterday in their joint statement – and, in his closing speech, Mr Jackson returned to the point telling the jury: "If in some ways the former First Minister had been a better man, I wouldn't be here, you wouldn't be here, none of us would be here."
For many, that Mr Salmond behaved badly is beyond doubt and, while the jury decided he did not act criminally, his behaviour and the apparent unease he engendered in so many women who worked for him are mortifying. Well, they should be, but Mr Salmond is not one for mortification, particularly when he seems certain that some of the claims leading to his criminal trial were engineered and concerted, that there was a conspiracy, a connivance to block him from a political comeback.
He firmly believes – and claims to have the emails to prove it – that senior figures in the SNP and Scottish Government wanted these allegations to scupper any chance of him returning to the frontline while his successor as First Minister seems to be in his sights.
However, and whenever, the investigations into this affair start in earnest, Nicola Sturgeon and those who work for her party and government will have to answer some serious questions. Mr Jackson said he got a whiff, a bad smell, from the case and, even from the little we know so far, aspects of how these complaints were managed by the SNP and Scottish Government seem questionable.
Meanwhile, Mr Salmond is apparently using his time in lockdown to prepare a proposal for a book, while, it is said, he considers a return to politics.
There will be many SNP voters who remain unwavering in their support for such a combative politician, unusually skilled in talking the language of grassroot independence supporters. He will be buoyed by their continuing support but should not allow himself to be gulled, fooled into believing most Scots will forget or forgive a pattern of behaviour towards women that was laid bare in court.
Mr Salmond could have been a better man. In the court of public opinion, many voters will believe Scotland deserved – and deserves – a better leader.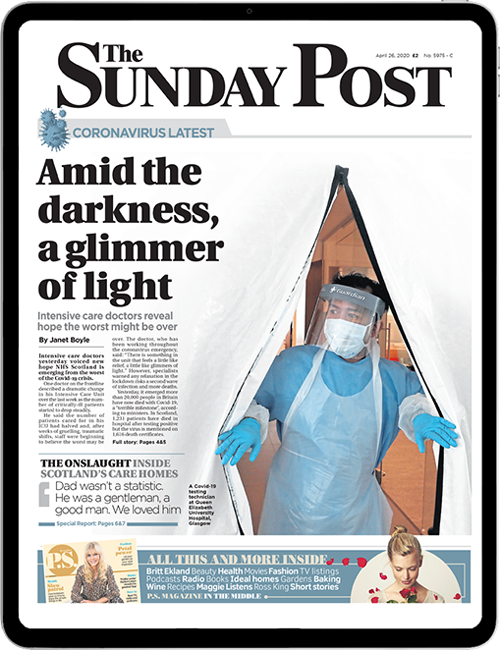 Enjoy the convenience of having The Sunday Post delivered as a digital ePaper straight to your smartphone, tablet or computer.
Subscribe for only £5.49 a month and enjoy all the benefits of the printed paper as a digital replica.
Subscribe