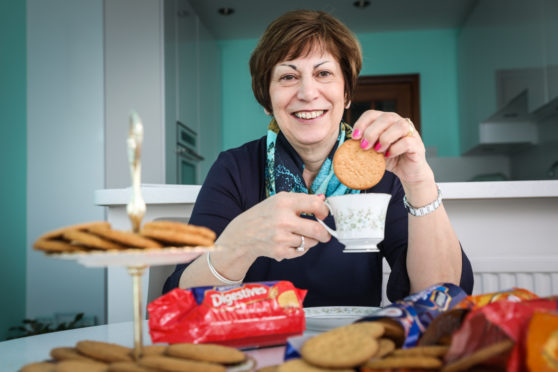 It's the biscuit that's crunched around the world. First made in an Edinburgh bakery in 1892, we have been enjoying McVitie's Digestives ever since.
Created by Alexander Grant, a Moray man who went on to become chairman of the firm and one of Scotland's great philanthropists, the biscuit was first intended "to aid digestion".
An 80% cut to its saturated fat content eight years ago perturbed some fans.
And news that shops across Scotland are now stocking reduced sugar versions of digestives and nine other McVitie's favourites will be even harder to swallow.
The healthier replacements include the original digestive, Chocolate Digestive, Rich Tea, Ginger Nuts and Hobnobs, though the packaging remains unchanged.
McVitie's owner, Pladis, believes that cutting the sweet stuff by up to 10% – original digestives now contain 9% sugar, meaning one biscuit has around 0.3g less – is better for the nation's health.
The move sees the firm stripping 785 tonnes of sugar from the British diet in a bid to meet public health demands and the makers reckon the reduction has been achieved without affecting the taste or the biscuits' dunkability.
But, seeking to ask our own crunch questions, we spoke to expert home baker and national president of the Scottish Women's Institute (SWI) for three years, Linda Retson, 68, to see what she thought.
The mum-of-three and grandmother to five has been baking biscuits since she joined SWI in 1974, winning a string of competitions along the way.
The Blairgowrie-based baker who, with husband John, runs egg production firm JRS Services, is also a McVitie's fan who couldn't wait to test the new line.
She said: "I've been baking biscuits for nearly half a century, so I'm a pretty good judge.
"I have a very sweet tooth, though. I like the traditional McVitie's biscuits so I won't be easy to please.
"But it's good to see sugar content reduced, given the worrying increase in cases of obesity and diabetes. And I'd be much happier giving my grandchildren biscuits with less sugar in them, especially if they still taste good."
Professor Alexandra Johnstone, a nutrition scientist with the Rowett Institute at the University of Aberdeen, also welcomed the move.
She said: "It is interesting McVitie's haven't advertised that they changed their biscuit nutrition. This is health by stealth. We have seen that in recent years with salt, so it's not surprising that they are leading the way on sugar reduction – which is being promoted by the Scottish Government.
"Added sugar – sugar that does not naturally occur in our food – is often seen across different areas of our food intake. What we want to do is reduce the amount of added sugars we consume to contribute to health, particularly in the face of our obesity epidemic.
"We have to think about the whole diet. I would like to see manufacturers in other sectors – such as cakes, confectionary, and cereal – follow suit."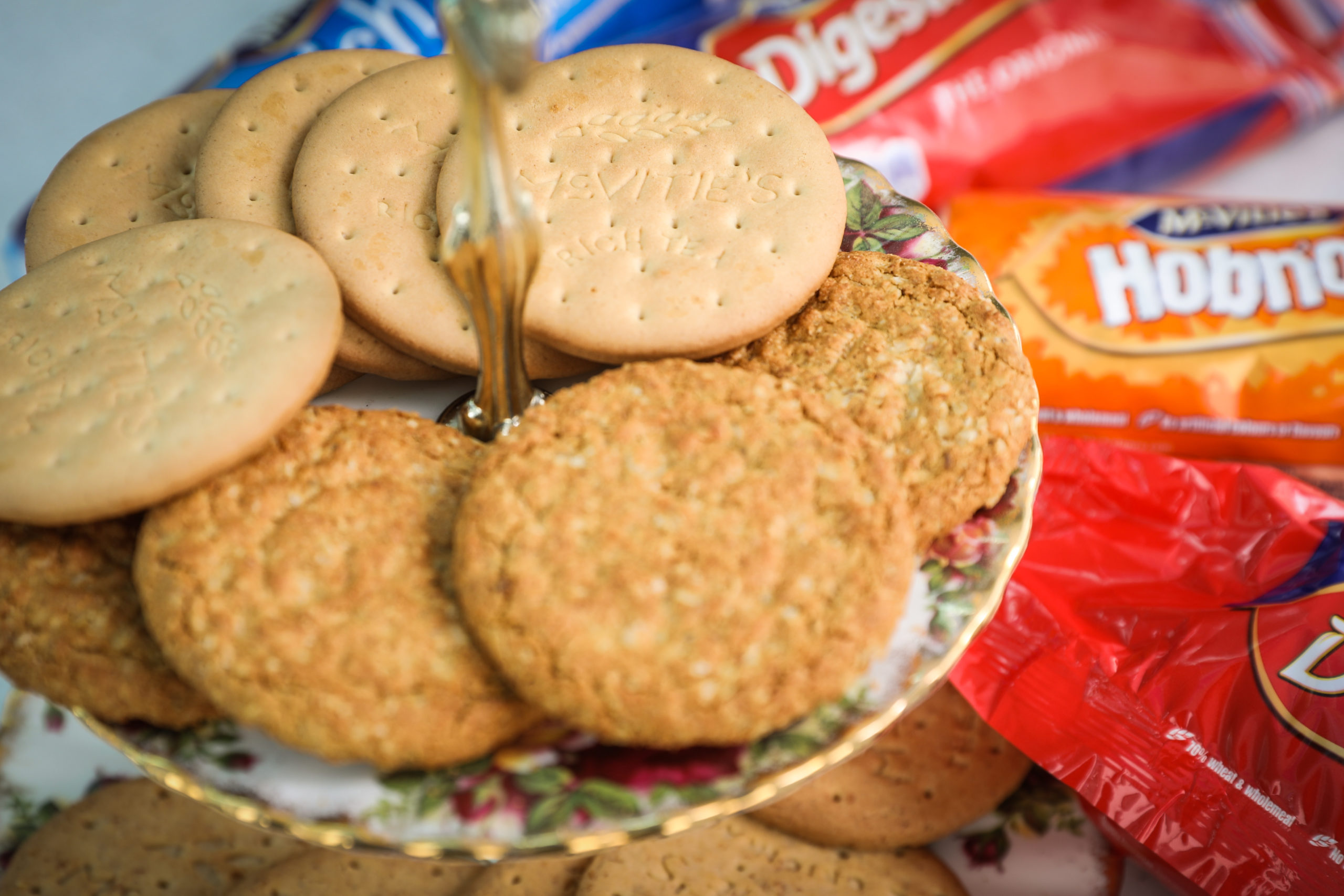 The nine biscuits that contain less sugar are McVitie's Original Digestives, McVitie's Rich Tea, McVitie's Chocolate Digestives (Milk and Dark), McVitie's Original Hobnobs, McVitie's Chocolate Hobnobs (Milk and Dark), McVitie's Ginger Nuts and McVitie's Caramel Digestives.
They are thought to account for more than half of McVitie's UK sales. And all are in shops now with the exception of the caramel variety, which should be on shop shelves by the summer.
Pladis managing director in the UK and Ireland, David Murray, said: "For years, we have been working on reducing sugar in the nation's favourite biscuits.
"It is an exceptionally complex process because our fundamental philosophy is that we will absolutely not compromise on taste or the quality of ingredients.
"A total of 99.1% of all households in the UK buy biscuits and McVitie's continues to be the number one biscuit brand in the country, so we know that if we are to truly help the nation lead healthier lives, we need to take sugar out of our biggest-selling biscuits."
---
The crunch question: Linda's verdict
Rich Tea
The reduced-sugar Rich Tea looked and tasted the same as its higher-sugar predecessor.
However, I found it to be not quite as crisp. I have a very sweet tooth and I thought I would be able to tell the difference immediately, but I couldn't.
It was good to dunk too.
Digestive
The traditional Digestive did taste much sweeter than the reduced-sugar version, and that affected my enjoyment a little.
But it looked the same and the texture was unchanged. My opinion is that the health benefits of the new digestive far outweigh any change in taste.
And the dunking quality is unchanged. It's still a delicious dunker.
Hobnobs
You would never know the new Hobnobs have less sugar, they were every bit as tasty.
The texture is great, too. In fact, I found them to be even crispier and just as crumbly on the tongue.
They look as good as ever and are still very dunkable – though you can't beat a Ginger Nut for a dunking biscuit.
---
Generous inventor gave away a fortune away
Alexander Grant, the inventor of the digestive biscuit, was a philanthropist who left a great legacy in Scotland.
He dug deep to help his workers, and he also helped fund Scotland's National Library, the National War Memorial at Edinburgh Castle, and Edinburgh Royal Infirmary.
Born in 1864 in Forres, he later joined Robert McVitie's bakery. His kind heart led to countless acts of generosity to his beloved Scotland and its people.
Among many donations, Grant gave a £200,000 endowment to establish the National Library and paid £50,000 towards building work at the University of Edinburgh and funded hospitals, paying for the extension of Edinburgh Royal Infirmary, the Stonebridge Health Centre and a maternity ward in Nairn.
His diaries shine a light on his generosity. In 1933 he wrote: "I promised to give the man in the margarine plant £50 to take his wife and family home to Denmark for Christmas."
A year later he wrote: "…pay the full salary of the late Mr Park to his widow for the month of April and thereafter give her a rate of £200 a year until further notice."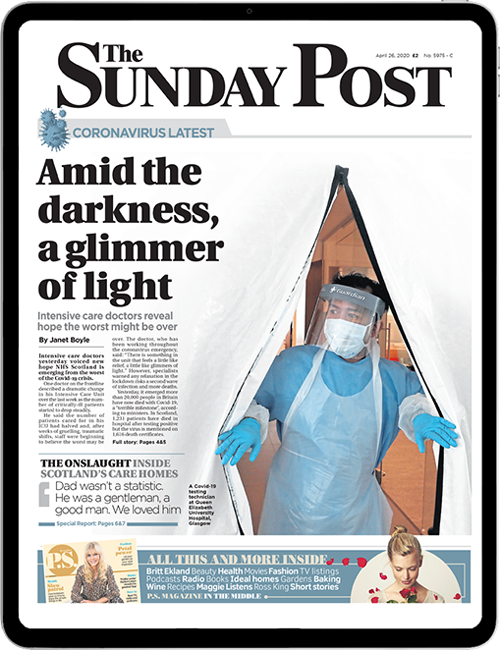 Enjoy the convenience of having The Sunday Post delivered as a digital ePaper straight to your smartphone, tablet or computer.
Subscribe for only £5.49 a month and enjoy all the benefits of the printed paper as a digital replica.
Subscribe