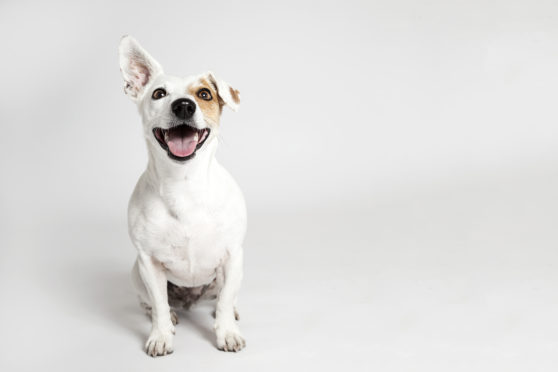 Dogs are our faithful ­companions and we share a special bond with them. But do we really know what is going on in the minds of our four-legged friends?
Zazie Todd, a psychologist and dog trainer, thinks she might have some of the answers. Her new book, Wag: The Science Of Making Your Dog Happy, aims to help owners build stronger relationships with their pets by better understanding their needs.
"There's a lot of advice out there that is old-fashioned and based on long-held myths about dogs. I wanted to give a clear guide to owners so they and their dogs could be happy together," said author Zazie Todd, a psychologist and dog trainer.
She has distilled the latest canine science to demystify the secret life of man's best friend.
"Behavioural psychologists used to believe animals simply responded to stimuli, but we now recognise animals as sentient beings," said Zazie. "We know our pets have thoughts and feelings, including about us. And that means we have a responsibility to take care of them in ways that recognise them for what they are – clever beings who become attached to us and have complex needs of their own."
So, what makes a happy dog? They might love running along a beach or chasing after a stick. But Zazie says doggy happiness is founded on everyday contentment as much as those obvious moments of delight.
There are nine million dogs in the UK, but only 39% of new ­owners carry out any prior research before welcoming pets into their homes.
"A happy dog must have their welfare needs met, which can only be done when we have a good knowledge of canine behaviour and an understanding of what an individual dog needs," said Zazie.
"A happy dog must have a good relationship with its owner, because otherwise it is at risk of being rehomed or euthanised."
A dog with ­behaviour problems can make an owner's life difficult, but Zazie says understanding what makes a dog tick is the key to successful training. Rather than using punishment, which they don't understand, it's best to use positive reinforcement, and food is the best way to train them, as all pooches love snacks.
"It's best to ignore unwanted behaviours," said Zazie. "Don't punish a puppy during toilet training by shouting at it or rubbing its nose in the mess – it will only learn to fear going in front of you. Instead, take it outside frequently and reward it."
While it's easy to spot a happy dog – the eyes and ears are relaxed, the mouth is open in a relaxed way, the tail wagging loosely – it's harder to ­recognise fear.
"Even in situations where ­people might reasonably expect their dog to be afraid, such as at the vet or when there are fireworks, a sizeable number of people miss the signs," added Zazie.
"There are many ways dogs ­telegraph fear, anxiety and stress: tucking the tail, holding the ears back, licking the lips or nose, making whale eyes (wide eyes showing the whites), looking away, lifting a paw, trembling or shaking, having a low body posture, yawning, panting, grooming, sniffing, seeking out their owner for comfort, hiding, not moving, having a frozen posture, urinating and defecating."
Rather than focusing on preventing harm, Zazie said owners should proactively try to think about the experiences which will delight their pets.
"Dogs should get to do things that make them happy. Stressed dogs have shorter lives," she said. "To have a happy dog, we need to provide good nutrition, good health, a good environment, ­companionship, the ability to express appropriate behaviour, and opportunities to experience positive emotions."
Owner should also spend time getting to know their animals' personality quirks.
"Every dog is an individual, just like people. Some dogs are sociable and friendly. They love to meet new people and other dogs, so we should try to give them more of these experiences.
"On the other hand, some dogs are shy and timid and would hate to be forced to meet other people and dogs every day.
"The important thing is to ­recognise the needs of the dog we have and cater to them.
"It's important to minimise experiences the dog finds negative, but also to know what that particular dog enjoys. Do they love to play fetch or do they prefer to go for a swim? Do they love agility class or do they prefer to mooch about on a forest trail?
"It's up to us to know what our dog likes and give them the opportunities to experience it.
"We all want to make our dogs happy. We love to see a happy look on our dog's face, and the bounding, bouncing joy of a dog is enough to make us happy too."
Wag: The Science Of Making Your Dog Happy, by Zazie Todd, Greystone Books
---
You can teach a dog new tricks…if you treat them like they're family
by David Cameron, DFC Dog Training, Glasgow
The old adage that you can't teach an old dog new tricks is simply not true.
In fact, it's easy to train them out of undesirable behaviours, with the right approach, because if you treat a dog well, it will treat you well in return.
Some people still believe that owners have to dominate their dogs, as if they were wolves in a pack, and that the dog is waiting for a chance to overthrow them, but that is just nonsense.
The best way to think of your dog is as a member of the family. You are their leader and guardian, responsible for all their needs.
Dogs learn in the same way toddlers do, by repetition and association, and they respond to rewards or the promise of a reward.
It's also important to get a puppy socialised early at a puppy class, between the ages of four weeks and six months.
I agree it's important to understand your dog, and part of that is learning the characteristics of a breed.
It's much better to choose a dog based on its health and behaviour – and to take into consideration its breed characteristics. For example, pugs dislike being on the lead when they are going for walks. My border collie, Sasha, likes to collect things and keep them in groups as her breed are sheepdogs.
Some smaller terriers are bred to dig and bark down holes so it's difficult to blame them for digging up the garden. You have to give them a controlled outlet for their natural behaviours.
Don't use force or pain to train a dog – punishment doesn't show them how you want them to behave.
If you have children, teach them to respect the dog's personal space.
Patting your leg for the dog to come to you is more polite than hugging a sleeping dog.
Dogs love to solve problems and they also need lots of mental stimulation and enrichment activities, so it's good to let them play around with toys.
Having a happy dog is one of the few things in life that is consistently rewarding, lifting your mood and providing endless entertainment, companionship, fun and love.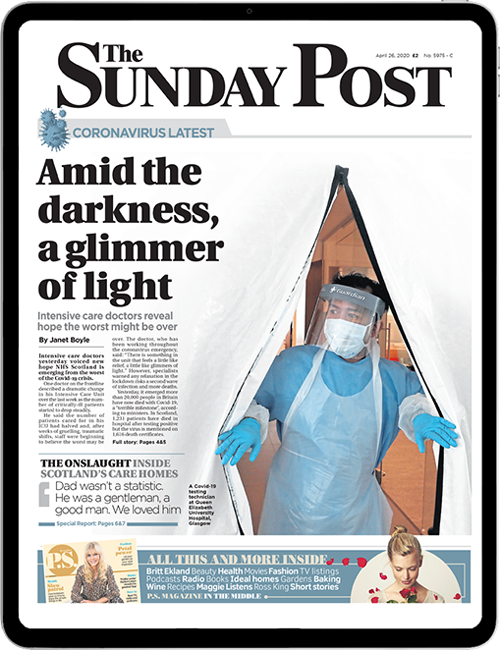 Enjoy the convenience of having The Sunday Post delivered as a digital ePaper straight to your smartphone, tablet or computer.
Subscribe for only £5.49 a month and enjoy all the benefits of the printed paper as a digital replica.
Subscribe