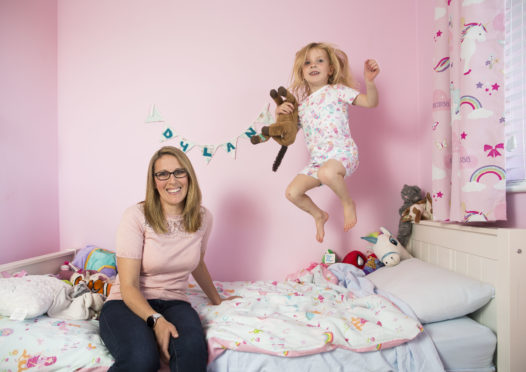 With longer nights and darker days, winter provides the perfect excuse to spend a little extra time tucked up under the covers.
But, according to a leading sleep expert, the change of season could actually be causing us to get less shut eye, rather than more.
Dr Lizzie Hill, who works at the University of Edinburgh and is a representative for the British Sleep Society, says even a small change in routine, such as the clocks changing at the end of this month, can have a dramatic impact on people who already suffer from restless nights.
She said: "This time of year is when our obsession with sleep and the weather come together. With the cold, dark nights and the clocks changing, people start to really talk about a lack of sleep.
"The main environmental factor that pins down our 24-hour sleep-awake cycle is light – the change from light to dark and dark to light.
"If you don't have light and dark input, your internal body clock starts to run at nearly 25 hours. Natural daylight and light generally – particularly the blue part of the spectrum – is the single most important thing in pinning down your circadian rhythm.
"So, if you're particularly sensitive or already have an underlying problem with your body clock or sleep generally, it can just take that hour's difference to throw you off."
We've all had to stifle a yawn in an early-morning meeting or nodded off during a late-night boxset binge, but the Sleep Council's Great British Bedtime Report says we're getting less sleep than ever before.
Latest figures show almost three-quarters of Brits sleep less than seven hours a night, while the number of people who get less than five hours a night has grown from 7% to 12%.
Alarmingly, 35% of us also admit to suffering from sleep problems for more than five years.
After more than two decades working with sleep-deprived patients, Dr Hill says screens and a poor bedtime routine could be having a huge impact on our rest.
"We get blue light from natural daylight, but we also get it from anything with a screen – your phone, tablet, TV and computer all emit the same wavelengths of light as the sun, and probably about twice as much as one of our normal energy-efficient light bulbs.
"As soon as that light enters your eyes, it tricks your brain into thinking it's still daytime. You might not think it affects everybody, but it does. You're delaying the onset of melatonin, which in turn delays the onset of sleep and makes it more difficult for you to rest."
She said: "If you suspect that you have a sleep disorder, your GP should be your first port of call."
Here, we speak to two sleep experts who have also struggled with sleep themselves, discovering how they finally got enough shut eye.
---
The Sleep Therapist 
Working shifts as a police officer, Jennifer Pritchard, 39, thought she had it sussed when it came to dealing with sleepless nights.
But it was only after having her daughter, Dylan, now four, she really started to appreciate the effect of sleep deprivation.
"For 16 years, working through the night and trying to catch a few hours in the day was all I knew," she said.
"My husband is a police officer, too, so we were used to having an upset sleeping pattern. But then Dylan arrived and it was then we realised we had it lucky before.
"She wasn't a great sleeper and it wasn't long before we really started to feel the impact."
She added: "My husband and I went through it all – Dylan crying all night; wanting comfort; not wanting comfort; wanting to be fed; wanting company, and times when she didn't know what she wanted.
"Eventually, things seemed to settle. But then she started coughing through the night, not being able to sleep, restless, wanted to come into mummy and daddy's bed.
"And we realised we couldn't continue like this. It wasn't fair on her or on us."
Dylan was eventually diagnosed and treated for asthma, which helped to end the family's restless nights – and led Jennifer, from Glasgow, to retrain as a Sleepy Lambs sleep consultant.
"There is always a reason why little ones don't sleep properly. And finding the cause is the first step to having a happy and well-rested baby.
"There are numerous causes – it could be because of separation anxiety, reflux, overtiredness, needing the toilet or wanting fed, hormones, melatonin levels. The list is endless.
"I work with families to identify the cause, and work together to implement a solution.
"It's a holistic and scientific approach, and only works if we work together. We choose a way the parents are happy with – I don't just say, 'Let them cry it out'!
"The fact is sleep – and lack of sleep – has a huge impact on life, and you don't need to struggle, there is help out there.
"We are in sleep heaven at the moment – it certainly helps."
---
The Hypnotherapist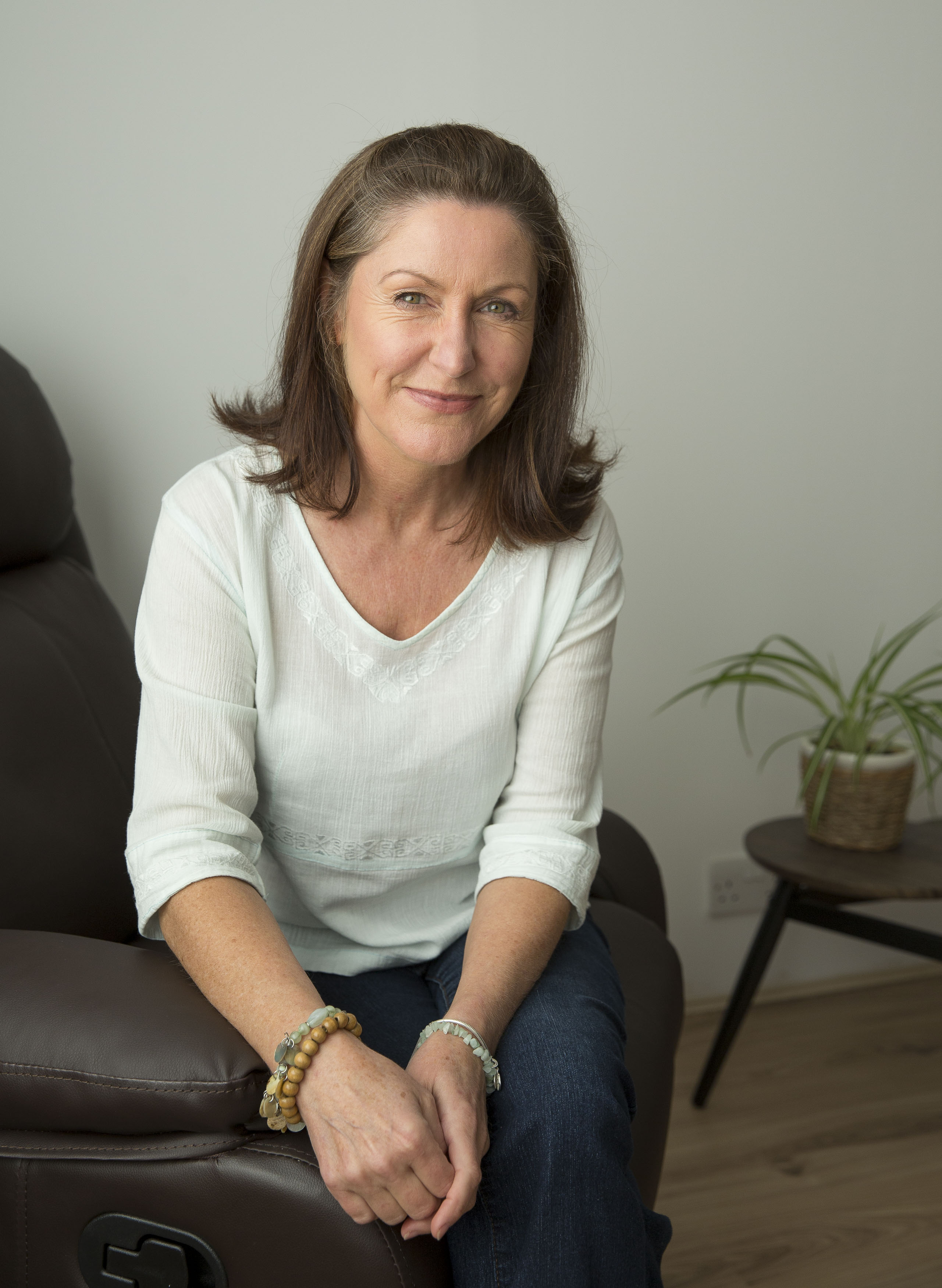 As a counsellor and hypnotherapist, Lisa Murphy, 49, has helped lots of patients to work through their worries and get a better night's sleep.
And as a poor sleeper herself, she also uses her own techniques to ensure she doesn't spend all night staring at the ceiling.
She said: "I would say I've suffered with poor sleep all my life. I don't sleep very long at night, I tend to wake up extremely early in the morning, and I can be a really fussy sleeper – everything has to be perfect and I have to work very hard in order to get a good night's sleep.
"It has meant that over the years I've really looked into sleep, and being a hypnotherapist I use those techniques on myself."
Lisa, from Cambuslang, near Glasgow, says listening to calming and positive recordings of her voice can help to ease patients into sleep, building on the work done during an in-person session – and she even uses her tapes on herself.
"A lot of people – myself included – go to bed and then lie there thinking," she said.
"For clients I see with anxiety, that's when a lot of their anxious thoughts come to the fore, and they ruminate and worry about what has happened or what might happen in the future – their thoughts are just taking over. That's where hypnotherapy can really come into its own.
"When people come to see me, I work with them in the hypnotic state putting positive suggestions in the mind about falling asleep earlier and having deeper, better quality of sleep. Then after the session I'll give them a recording to listen to at night, which helps them keep the process going by themselves.
"It helps them to drift off naturally and quicker, and if they wake up during the night they can listen to the recording again."
She added: "I like to listen to recordings that I've made myself…
"It doesn't really put me off that it's my own voice! When you're falling asleep it's the same kind of brainwave as when you're in hypnosis, so our subconscious mind is really open to suggestion.
"There's so many times that we walk around with a negative, critical dialogue going around in our minds, so to actually hear your voice saying positive things is really empowering."
---
Let there be light
Make sure to get plenty of light during the day when you're awake, especially from natural sources.
Sleep in darkness
Draw the curtains and keep your bedroom dark while you're in bed.
Bin the beans
Don't drink caffeine or coffee near bedtime
Ban devices
Keep devices, such as iPads and mobile phones, out of the bedroom to avoid scrolling at night
Do not disturb
Turn your mobile phone off overnight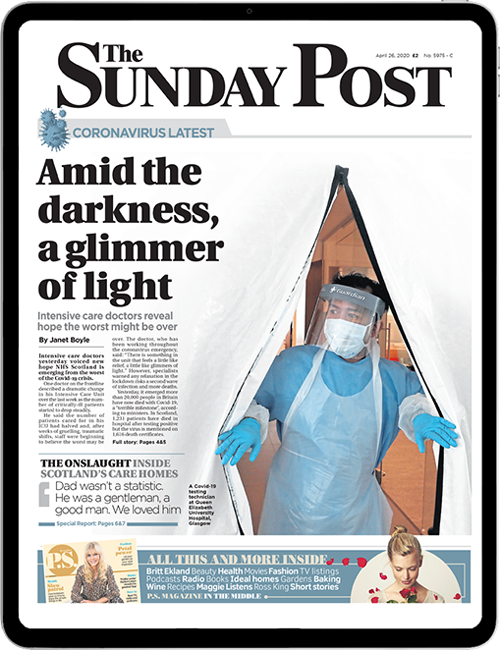 Enjoy the convenience of having The Sunday Post delivered as a digital ePaper straight to your smartphone, tablet or computer.
Subscribe for only £5.49 a month and enjoy all the benefits of the printed paper as a digital replica.
Subscribe