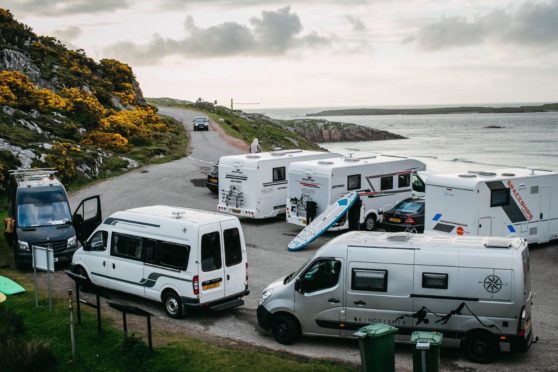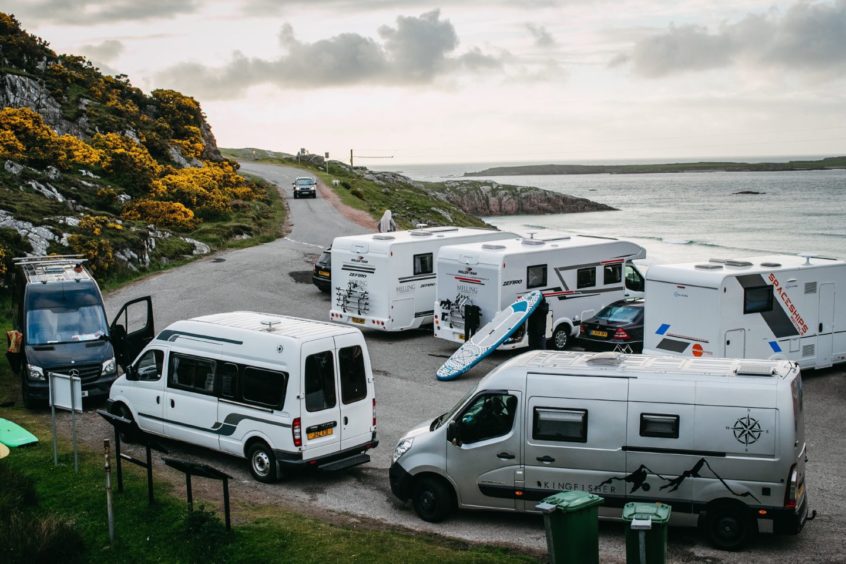 Scotland faces an influx of 6.4 million visitors this summer as UK staycationers head here in record numbers, according to industry data.
Estimates suggest around 16m people, a third of all UK adults, are planning a break by September, with around 40% of those intending to relax in Scotland.
With around two in five Scots holidaymakers heading for the Highlands, the north could see 2.3m visitors as industry figures fear the region will struggle to cope with the numbers.
Hotspots, including villages along the North Coast 500 route, have already reported overcrowding as provisional data from Google indicates searches using combinations of terms such as visit + Scotland + holiday almost doubled in the past week.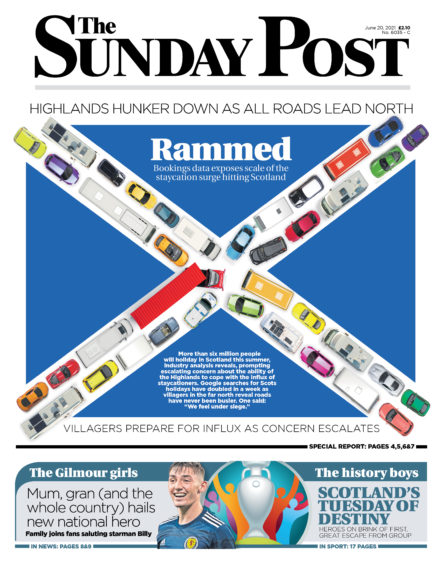 Despite the staycation boom in the countryside, tourism in other regions is struggling due to the continued absence of big-spending international visitors.
However, Inverness hotelier and Highland tourism ambassador Willie Cameron said investment in infrastructure will be crucial if Scotland is to harness the benefits of the staycation boom.
He said: "Traditionally popular areas such as Pitlochry, Aviemore, the north coast and Fort Augustus are overly busy just now with people coming from all over Britain. Demand from the domestic market for self-catering holidays is through the roof because some people are still wary of staying at hotels and B&Bs, where they would be mixing with others.
"Visitor shops are doing very well as British holidaymakers have cash to burn after 18 months of lockdowns and now want high-quality items such as handbags, watches and kids' games as well as the usual fridge magnets and T-shirts.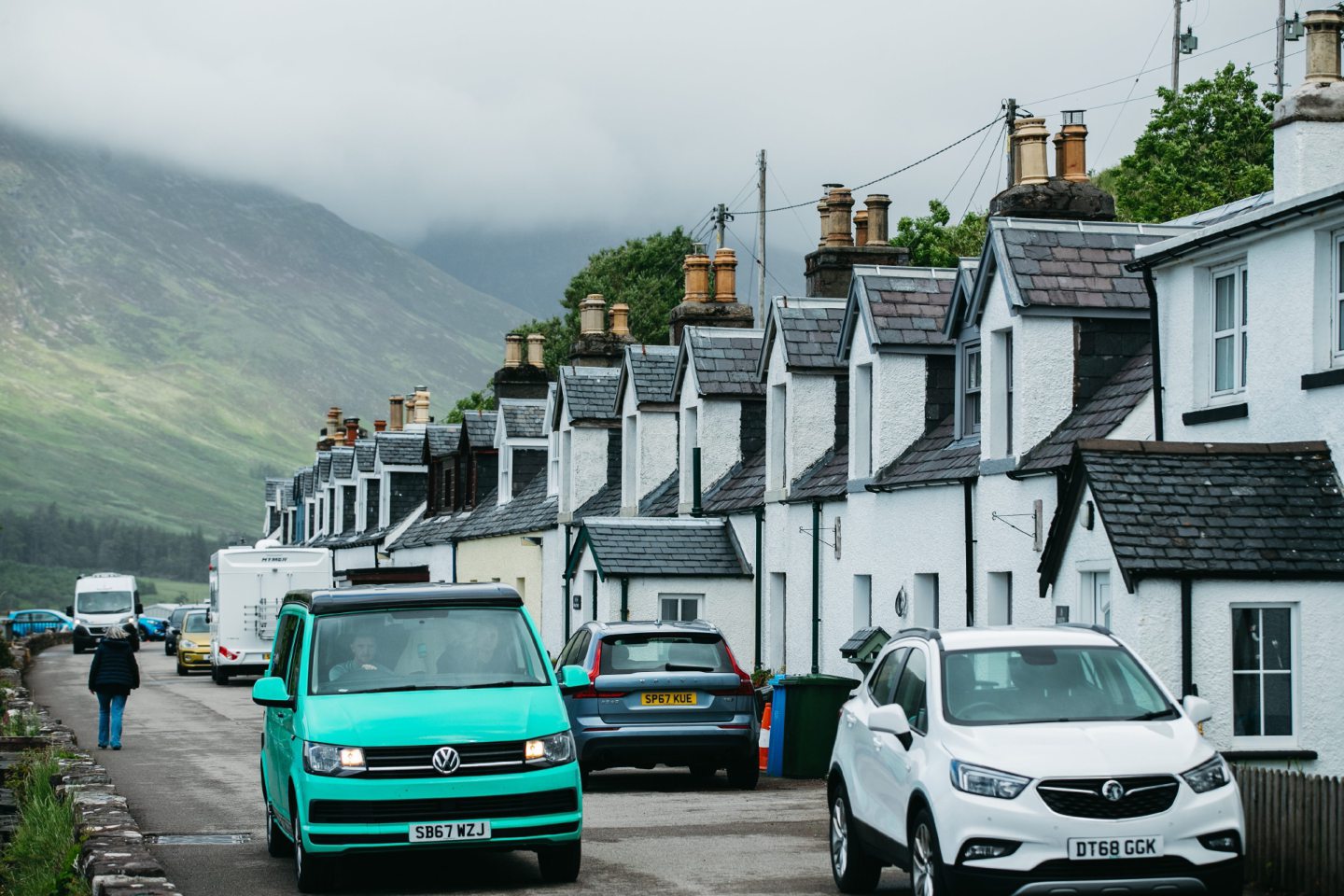 "But our whole approach to tourism needs to be better managed in order to spread the business around the country more evenly and ease pressure on choke points such as the north coast. We have opened the gates and let the horses out but we need better infrastructure to make this tourism boom sustainable."
Sam Faircliff, vice-chairman of Highland Tourism and managing director of the Cairngorm Brewery in Aviemore, said: "Tourism employers have been hit by a double whammy of Covid and Brexit which is becoming evident as visitors return.
"Many hospitality workers from overseas have gone home while others laid off because of Covid have moved into other, often better-paid, jobs. Chefs are hard to find just now and their wages have increased significantly, meaning higher costs are passed on to tourists.
"We need to up our game, work together and also explore promoting winter, spring and autumn markets to try and spread the numbers coming to Scotland across the year instead of the overcrowding at the usual hotspots every summer."
Professor John Lennon, director of Glasgow Caledonian University's Moffat Centre for Travel and Tourism Business Development, said: "Large number of visitors would be anticipated to rural and island areas in coming months and they will be domestic, rather than international, visitors. They are making an emotional decision, assuming it will be safer in the countryside as there is more space."
Online booking firms said they were experiencing high demand for the Highlands and rural breaks. Expedia said: "Our recent data shows interest in travel to Scotland is constantly growing. We know that international destinations will be slower to reopen, so we are seeing domestic travel continuing to be popular for holidayers."
Booking.com said: "Domestic travel is currently at the forefront of many UK travellers' minds, with many opting for a staycation in light of international travel continuing to look uncertain for the coming months.
"Our data reveals Edinburgh is within the top five most searched for destinations for the upcoming summer months, whilst Fort William, Inverness, Aviemore, Oban, Portree, Ullapool and Glencoe are also experiencing significant interest from UK travellers."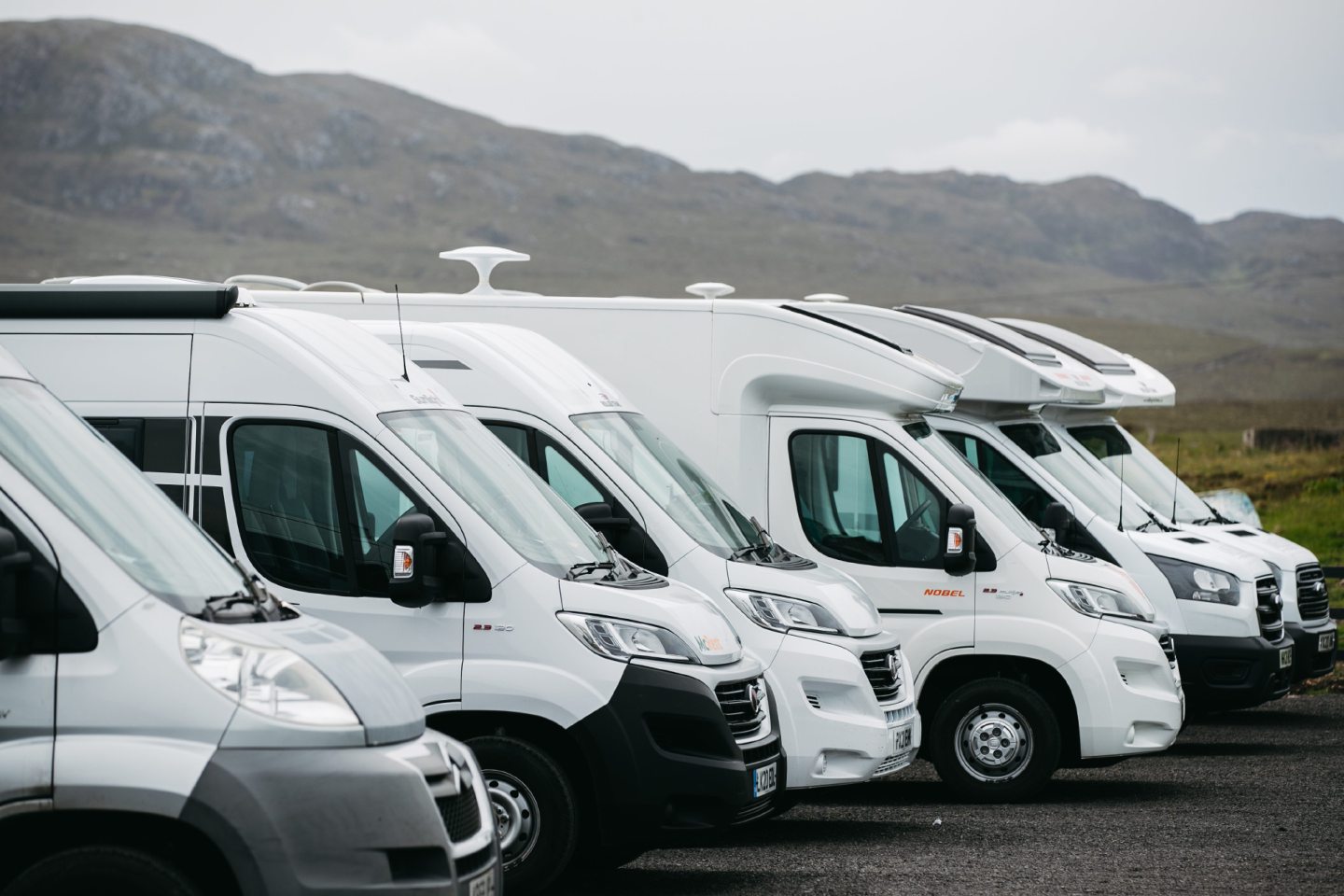 Tracking research commissioned by GB national tourist boards, including VisitScotland, is used to measure UK residents' holiday intentions, with the latest Scotland report, up to the end of last month, showing a "more positive" outlook than at any point last year.
It shows more than a third of all UK adults anticipate taking an overnight trip from June to September, with nearly a half planning to do so between June and December. August is set to be the peak month. The Highlands are the most favoured destination, with 36% of the staycationers from outside Scotland planning on visiting there.
Edinburgh and the west coast are also expecting large numbers of visitors. But other cities are set to miss out compared to last year. Experts added tourism would still take a hit, with the numbers of international travellers, who spend the most, still massively down due to ongoing uncertainty over issues such as air travel and Covid vaccination regulations.
VisitScotland said: "With travel restrictions eased in Scotland, and consumer confidence continuing to rise, there are encouraging signs for the months ahead.
"The Highlands remains most popular for the summer months with Edinburgh the second most popular destination overall, driven by those coming from outside Scotland. The West Coast is also showing more popularity among Scots.
"We know, however, that many attractions and businesses, particularly those in our cities, are still facing challenges. It will take them a long time to recover from the devastation of the pandemic and our marketing activity will promote those areas which need additional engagement with visitors.
"Scottish tourism needs our support and whether it's a day out, overnight stay, or just a trip to the local pub or restaurant, it will all help to boost our industry and communities."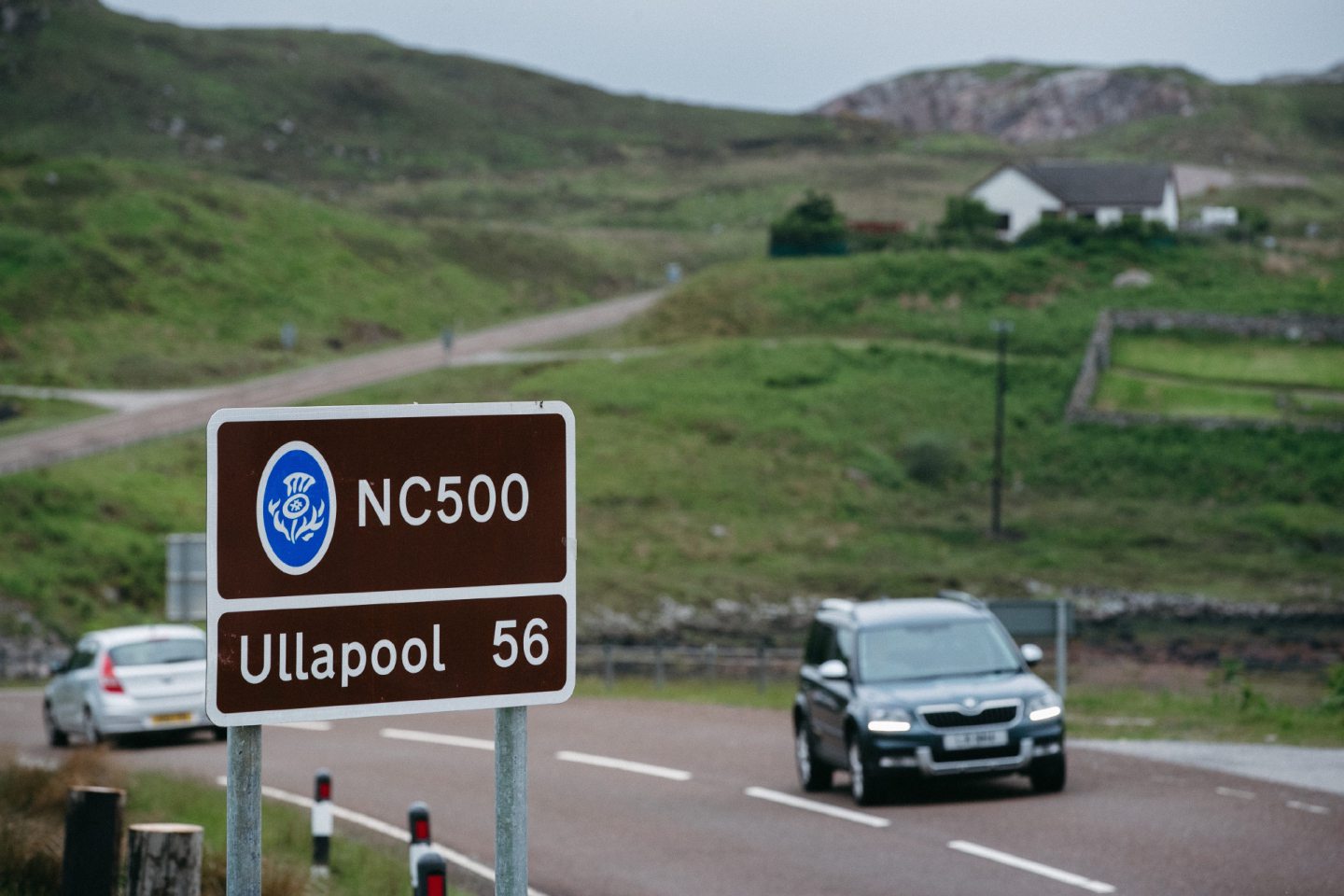 The numbers of visitors to the North Coast 500 (NC500), a circular tourist road route in the far north of Scotland, has led to concerns of overcrowding and littering, with some residents in one of the busiest stretches, at Applecross, intending to ballot on exiting the route.
Tom Campbell, chairman of North Coast 500 Ltd, said: "We're pleased the Community Council at Applecross have begun a discussion on tourism and visitor management as it is important that communities engage with residents, businesses, visitors and stakeholders.
"We're encouraged that Highland Council agreed a Visitor Management Plan in March for this year, which looks strategically to the next five years, as well as having a complementary Tourism Infrastructure Plan to identify the longer-term tourism requirements of the region."
Chief superintendent Conrad Trickett, Police Scotland's Highland and Islands divisional commander, said: "We will be targeting anti-social behaviour and road safety issues such as speeding and parking.
"We have local officers and road policing officers patrolling the NC500 on a daily basis and will not hesitate to carry out enforcement when necessary to promote safe and responsible behaviour.We want people to enjoy the beautiful scenery and routes in the Highlands and Islands, but to do so safely and respectfully, leaving no trace of their visit."
Derek Wilson, Scottish Fire and Rescue Service's senior officer for the Highlands, said: "We encourage people to act responsibly, to drive safely and to refrain from lighting campfires or using open flames wherever possible."
---
The expert: 
Professor John Lennon is director of Glasgow Caledonian University's Moffat Centre for Travel and Tourism Business Development
Since lockdown began in March last year it has, of course, been incredibly tough for tourism – as it has for all industries. What we are seeing now, as the tiers lower and we have more movement, is that tourism business in Scotland is improving.

Cities, which traditionally drive tourism in Scotland, with conferences and leisure, remain quiet, but rural areas, such as the Highlands and Islands, have seen considerable demand.

Normally, Edinburgh and Glasgow would lead the country but we have seen a sort of reverse of this, as rural areas enjoy high demand as people search for an outdoor experience away from their urbanised environment.

They are making an emotional decision, assuming it will be safer in the countryside as there is more space. Certain sectors are enjoying a boost, particularly self-catering in the Highlands, where hotels are also doing well with strong occupancy rates. The main impact has been the reduction in international travel and inbound tourists and that hasn't specifically altered yet.

Therefore, overall it is a mixed picture, with visitors predominately from Scotland and the rest of the UK, and not international, and it's predominately led by rural, coastal and island areas.

This is illustrated by looking at availability in areas such as the North Coast 500 or Dumfries and Galloway.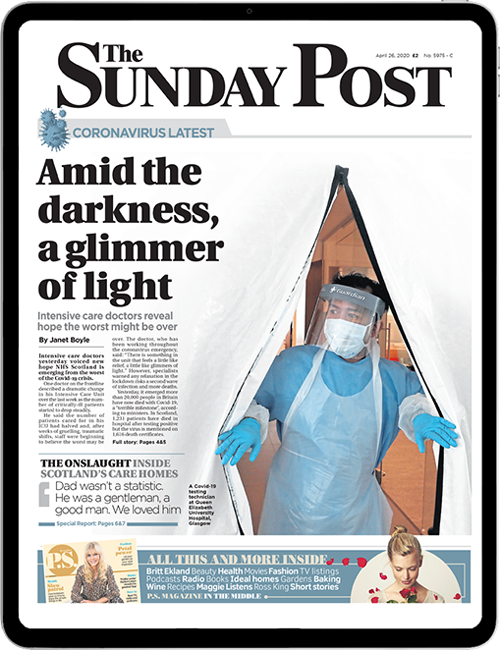 Enjoy the convenience of having The Sunday Post delivered as a digital ePaper straight to your smartphone, tablet or computer.
Subscribe for only £5.49 a month and enjoy all the benefits of the printed paper as a digital replica.
Subscribe