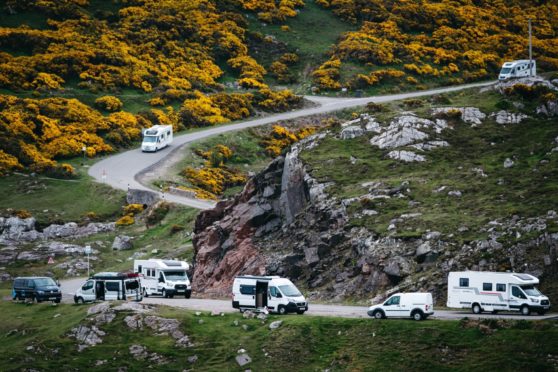 It is just before 9am on Tuesday morning in the most north-westerly village on the British mainland and the roads are heaving.
The crawl of cars, campervans and motorbikes never stops while, at the lone self-service petrol pump across from the corner-spot Spar, a row of hulking motorhomes are queuing to fill up, blocking the way west on the narrow main road. Meanwhile, a convoy of supercars including a Ferrari, a Lamborghini and a Porsche rumble around the bend, heading in the opposite direction.
At the same time, middle-aged, leather-clad bikers have gathered with their Harleys and Yamahas outside the packed mini-market for a morning coffee to discuss plans for the day ahead. A squad of holidaying cyclists are doing the same.
Amid the throng, a well-heeled looking man sitting behind the wheel of a high-end black Range Rover has managed to find a rare parking spot and seems oblivious to events going on around him while engrossed in reading the business section of The Times.
Welcome to Durness – a previously tranquil Highland hamlet that has been suddenly – and, for some residents, reluctantly – thrust on to the map by Scotland's tourism boom.
Former long-time local councillor Francis Keith – who has lived all his 80 years in the village – sums up the feelings of many other of its 400-or so permanent residents when he slowly shakes his head and says: "Life has changed completely because of the massive increase in visitors, and it is not for the better. This now feels like a town under siege."
Millions of visitors already flock to Scotland's north coast each year but this has intensified sharply since last summer with an influx of British holidaymakers following a rise in staycation holidays, driven mainly by overseas travel restrictions caused by Covid.
This brought howls of complaints from those living there of slow-moving campervans causing long tailbacks on single-track roads and a significant rise in traffic on the popular but divisive North Coast 500 (NC 500) tourist route.
The NC 500, which bills itself as the "ultimate road trip", features roads in the Black Isle, Caithness, Sutherland and Wester Ross. There were also concerns raised over indiscriminate parking, poor driving and dirty camping.
Residents in villages such as Durness and Applecross said they were being "swamped" by visitors who have little or no regard for the community or environment.
There is talk of overflowing bins, toilet waste being left on beaches and by the roadside, and motorhomes parking illegally overnight in public car parks and vital passing places.
With domestic visitor numbers already on the up again since lockdown measures were recently eased, Applecross, in Wester Ross, has already broken rank and is questioning its inclusion on the NC 500. It emerged this week that residents are to be consulted on whether to withdraw from the route.
At the same time, reports also started to emerge from other north coast villages that last year's tourism chaos is being repeated, with industry forecasts predicting this year will be even busier than last. The drive on Monday took about seven hours from Glasgow to Durness via Inverness – the last 70 or so miles on winding, single track roads with passing places every few hundred yards.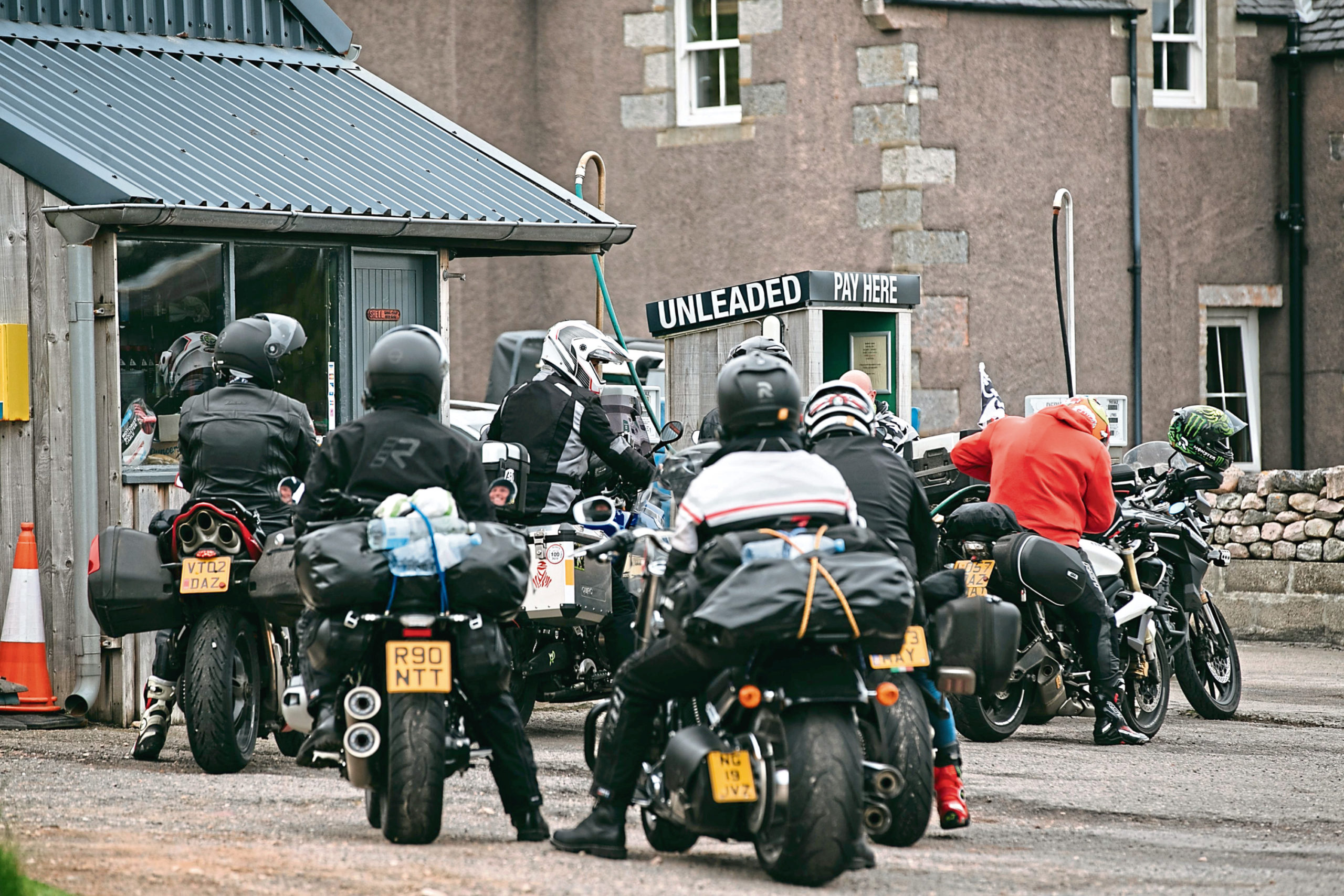 The final stretch took more than two hours to navigate in the face of a steady oncoming stream of large campervans and 4×4 rentals. It seemed every few minutes required weaving in and out of passing places to let them past. On finally reaching the outskirts of Durness, I was given a first-hand taste of what residents have been complaining about.
Coming over the top of a tricky blind dip I had to swerve sharply to avoid ploughing into the back of a jeep full of tourists who had simply just stopped in the middle of the road despite clear signage forbidding this. They had abandoned the vehicle to take photographs of the scenery.
My first impressions on approaching Durness in the late afternoon was that it didn't seem too busy. Yes, the B&B's all had "no vacancies" signs outside – but the gathering spot near the Spar was fairly quiet as most of the tourists had already moved on for the day.
However, just after passing the small row of shops on the main street, what appeared to be a tented village suddenly loomed into view on the left – while a significant number of large motorhomes parked up at and around the town's official campsite the Sango Sands Oasis marred the view of the coastline.
A five-minute drive east revealed more campervans and rental cars crammed into every available space at the side of the road. By 7pm, the public car park across from the stunning Ceannabeinne Beach was already full, with motorhomes clearly settling down for the night, which isn't allowed.
Later in the evening, a number of tourists began setting up their own wild camping site near the beach, pitching tents and building fires for barbecues – another no-no.
Surveying the comings and goings, ex-councillor Keith said: "There are just too many people here now and the roads aren't built for it. It is turning out the same as last summer, with tents all over the place, fires being lit and people doing the toilet everywhere.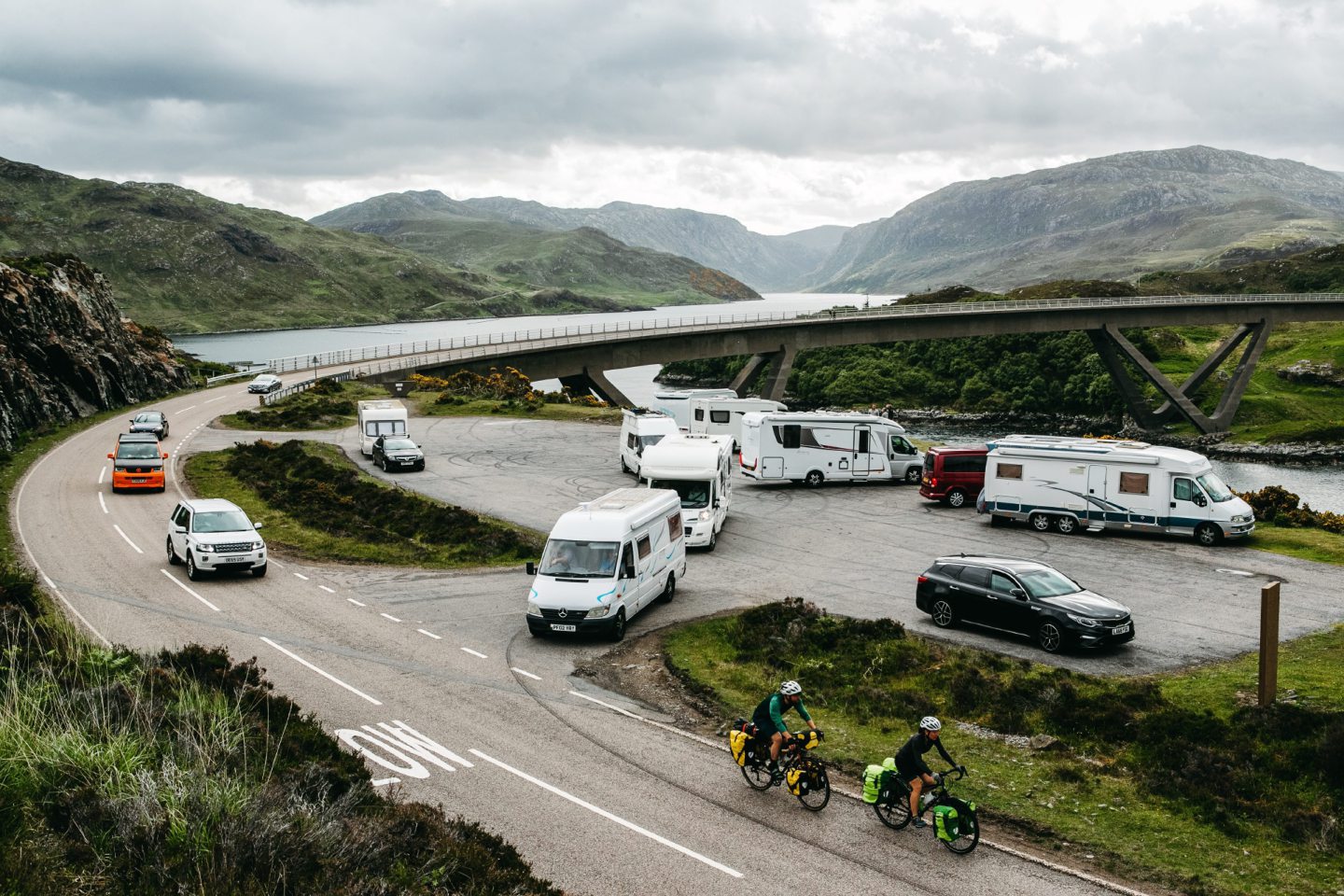 "It is disgusting. You can't blame people for wanting to come here on holiday but it has got to the stage where you are taking your life in your hands just trying to cross the road, with all these supercars and high-powered motorbikes tearing around the place. This has all become too much for the village to cope with."
Life hasn't always been like this in Durness. It has long been a popular destination for tourists with up to 70,000 people a year visiting local attractions, such as Smoo Cave.
But since the NC 500 launched in 2015, numbers have been increasing annually as the route – described as Scotland's Route 66 – has caught the imagination of people worldwide through successful online marketing campaigns.
Working clockwise, the route starts at Inverness and runs via Muir of Ord, Applecross,Gairloch, Ullapool, Scourie, Durness, Castle of Mey, Thurso, John o'Groats, Wick, Dunrobin Castle, Dingwall then back to Muir of Ord and Inverness.
It is a favourite with supercar drivers, campervanners and cyclists and is estimated to bring around £22m a year into the region's economy.
However, Smoo Cave Hotel owner and local councillor Hugh Morrison said many local businesses are not benefitting much from the current boom in short-stay visitors.
"People in the motorhomes simply load up with groceries and other supplies at supermarkets in the likes of Inverness, so they are not spending much in the shops and restaurants here," he said. "They bring in all this stuff with them then, leave us with all their rubbish."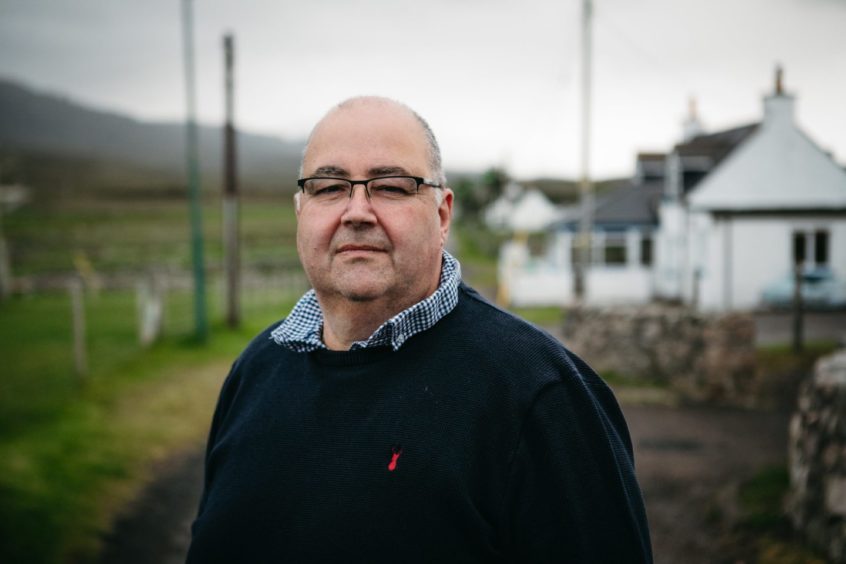 Sitting in the bustling bar of his hotel – the only place in Durness that you can drop in for a sit-in evening meal – he said people needed to be better educated in how to behave in rural areas.
"Nobody is criticising the number of vehicles on the roads but people just don't seem to know how to drive on them. Some campervanners park up in passing places or stay in them overnight and they often won't pull in to let other vehicles past and just let large lines of traffic build up behind them.
"They don't seem to appreciate that there are people who live and work here and we need to be able to get around and get to places like Inverness to pick up supplies.
"During the summer this can take an age and some locals won't travel anywhere until after 6pm because it is just too busy and too stressful. The other night it took me 40 minutes to travel just 14 miles.
"We might have to go back to the old government anti-littering campaigns in the 1960s about how to keep Britain tidy and to follow the Country Code. Education as well as better infrastructure is the answer but at the moment that looks like being a long way off for us."
There is also a darker side to the tourism boom. Dawn Warke, 50, and her partner Mark live in a quiet cul-de-sac 300 yards off the main road.
She said Mark, who is disabled, was verbally abused and threatened with violence by a motorhome driver who had parked up outside their home during the last bank holiday weekend.
"Mark went out to ask the man to move because he needs close access to the house for his own car. In return, he got a real mouthful. It was shocking."
Dawn explained that the increased traffic also means that they have had to abandon weekly round trips to the Asda in Tain for their shopping in the summer because it was taking up to seven hours. "It means we have to shop at the local mini-market and it is costing us a fortune. We moved here for the quiet life but it is turning out to be anything but."
Holidaymakers say they have concerns about the traffic and the behaviour of some drivers on the narrow roads. Rab and Nan Maxwell from Armadale, West Lothian, are taking their first trip in their new campervan "Big Bertha" with friends Cheryl and Derek Arthur.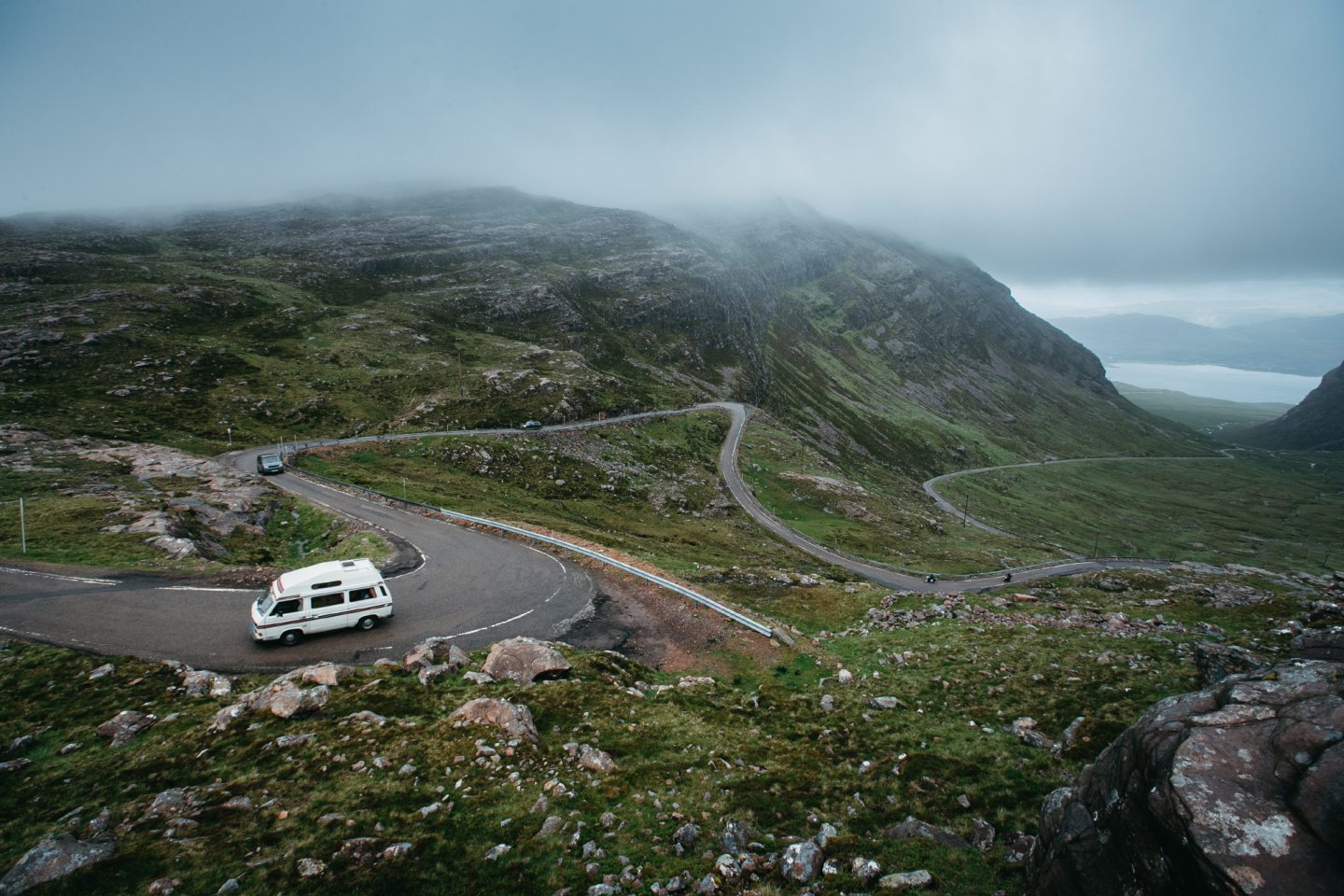 After pulling in at the official Smoo Cave car park they described their experiences on the road. "I am shocked at the amount of traffic up here," Rab said. "You need eyes in the back of your head to look out for all the motorbikes, sports cars and cyclists. We are trying our best to follow the rules but we have seen people parked up in passing places or crawling along at low speeds and won't let anyone else past."
While stopping for a toilet break at the small public conveniences in town, three university friends from London and Leeds following the NC 500 said they too were being careful not to upset locals.
"I once cycled from Leeds to China and these roads are just as hairy," said Freddie Oxland, 25. "We would love to do a bit of wild camping but we are sticking to official camp sites as we are trying to leave as small a footprint as possible."
The Highland Council acknowledges that there is a growing problem and it has recently employed 10 new rangers to help keep tourists in check. More are on the way.
The local authority's outdoor access manager Philip Waite said the rangers are handing out advice and warning people if they are doing something wrong.
"Our people have run into a few uncomfortable situations but aggro is very rare," he said.
"Education is the key and already we have seen motorhome drivers reporting other drivers for doing things like dumping waste in laybys."
He added: "The vast majority of visitors behave themselves but a few take it over the edge. We need a more comprehensive visitor management plan for the area and that is one of the things we aim to achieve."
While Durness battles on to cope with the inexorable influx of tourists this summer, signs of a rebellion are growing at scenic Applecross where lines of campervans are often seen travelling bumper to bumper along the narrow mountain roads.
It emerged this week that residents there are to be consulted on whether they want to remain on the NC 500 route. Earlier this year, ditches were dug at the village in a bid to stop campervans parking up.
While many in Applecross support the NC 500, others feel the impact on the route – and in particular on the winding Bealach na Bà road – is starting to take its toll. Like many in Durness and other affected Highland villages, some have had enough.
Sue Groockock, who owns The Coalshed gift shop in Applecross and also runs a B&B there, said she welcomed proposals for community consultation and hoped that other villages like Durness will follow suit.
She said: "People who used to come on their holidays here on a regular basis for up to a week and became our friends are now staying away because of the traffic and instead we have short-stay guests who are gone after one night.
"It is important to remember that life here does not just revolve around business and I hope other Highland villages who have been similarly impacted will follow our lead.
"We want visitors to come and we welcome them," she said. "But sometimes it feels the whole situation is getting out of hand."
---
The Visitors 
Grant Stanners and girlfriend Fiona Greene usually holiday in Italy, Sweden or Canada, but were in Durness last week as they tour the Highlands in a rented Land Rover camper.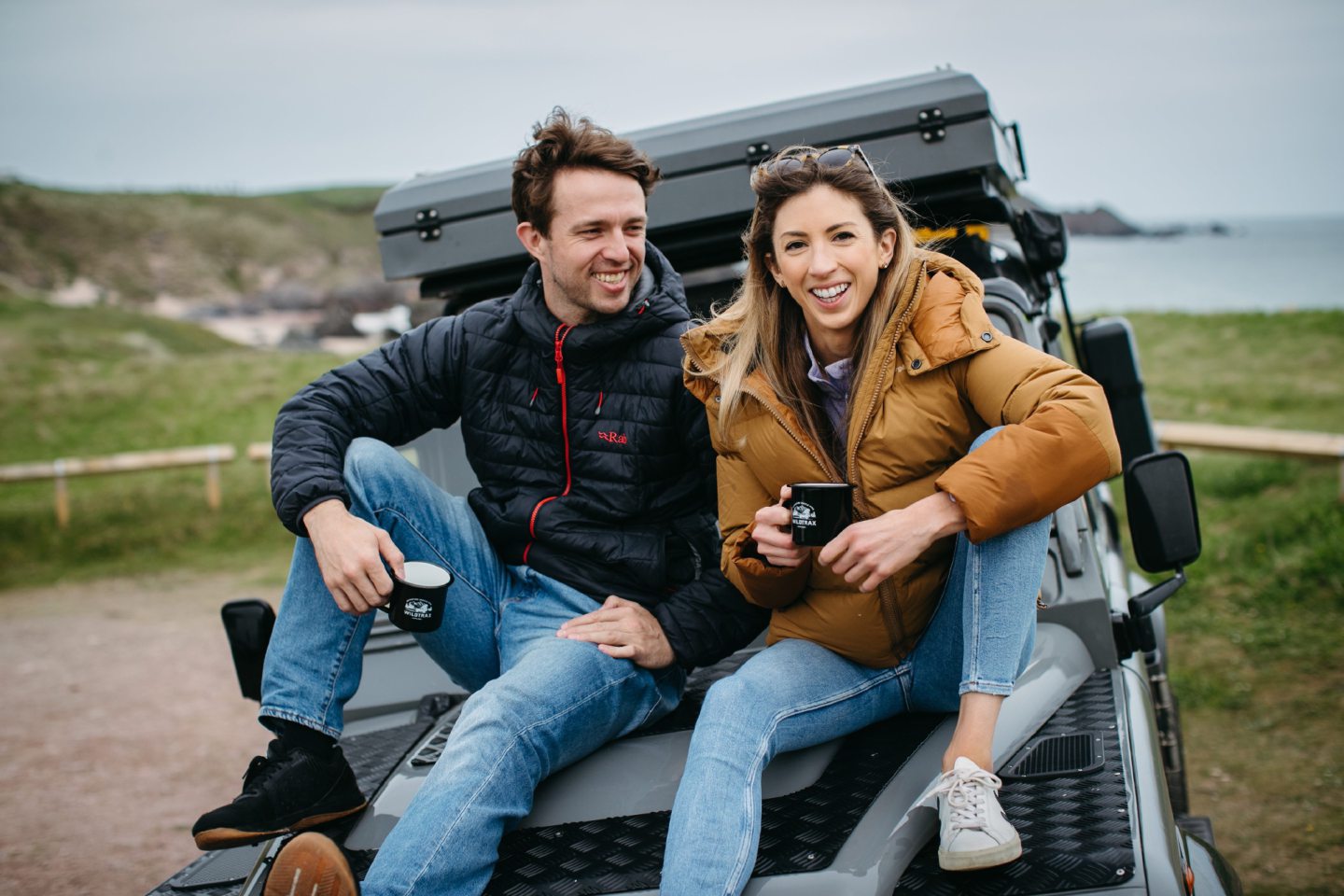 Grant, 33, who lives in London, hired the vehicle, which has a pop-up tent on the roof and a collapsible breakfast bar at the side for £80 a day, to save on B&B prices of up to £150 a night.
"This is our first trip to the Highlands and our first time in a campervan," he said. "It is something we always wanted to do but we always ended up holidaying abroad, so the overseas travel restrictions have handed us the opportunity to finally do it."
He said the couple would love to go wild camping but are wary.
"We stop overnight at official campsites because we are very aware of trying not to annoy the people who live and work here," he said. "The downside is that it can be pretty tricky driving on the one-track roads as they are so busy.
"You have to have eyes in the back of your head when you are driving here as it is easy to get distracted by the stunning scenery."
---
The entrepreneur 
Enterprising plumber Kris Scott has packed in his day job and built a car park on the edge of Durness to cope with the influx of tourists.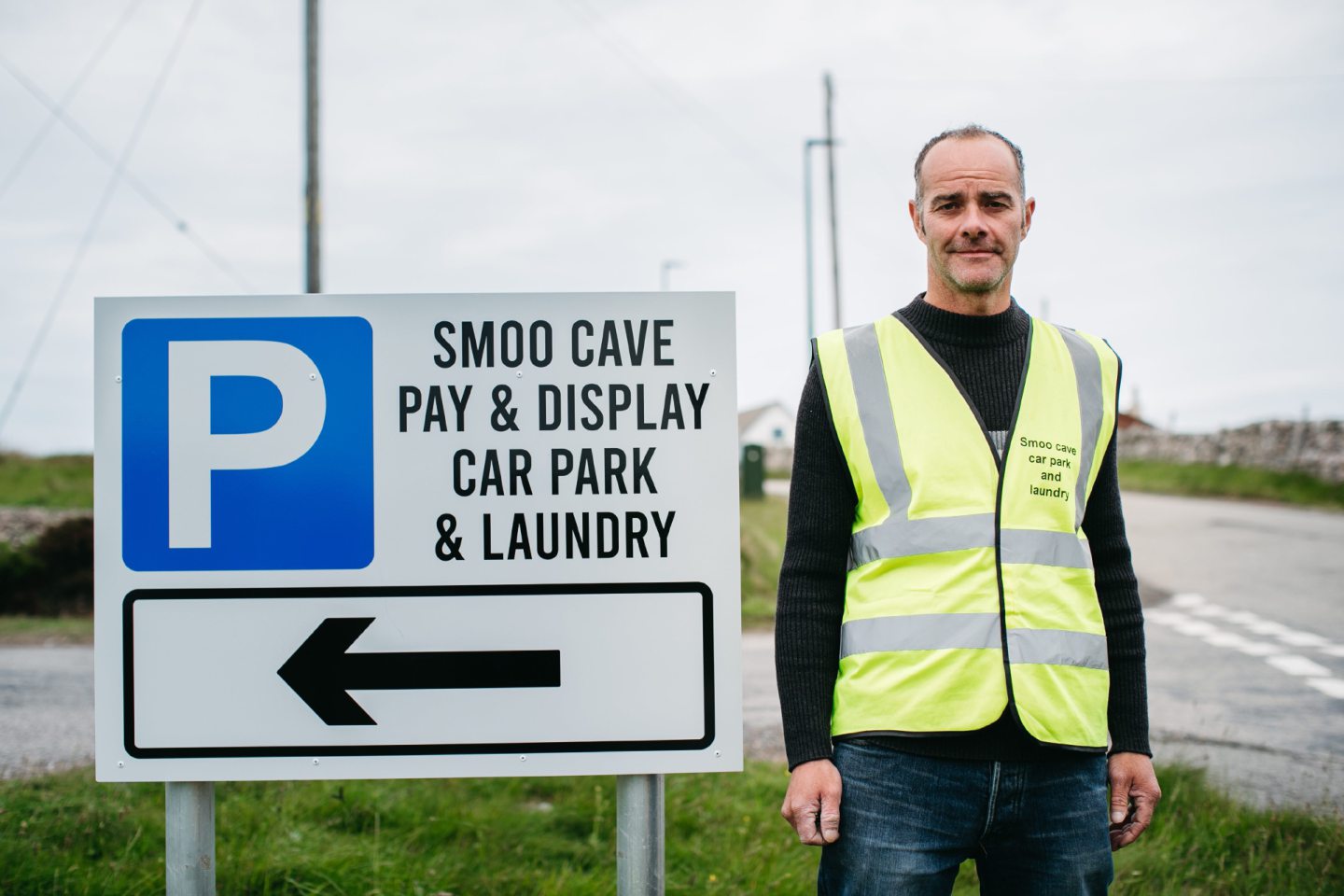 When a rare piece of land came up for sale in 2019, Kris snapped it up for £30,000. He demolished an old seafood restaurant that stood on the site and now his recently-opened Smoo Cave car park fills with up to 100 campervans coming and going every day and he has put in a laundry machine facility for customers.
Kris, from nearby Skerray, said Durness and other villages on the north coast had been marketed on the NC 500 route "without anyone giving us a proper heads-up", causing gridlocks and overcrowding.
The 42-year-old said he had witnessed toilet waste left at the roadside. "The only other place I have seen this sort of behaviour is when I once went climbing in the Himalayas," he said.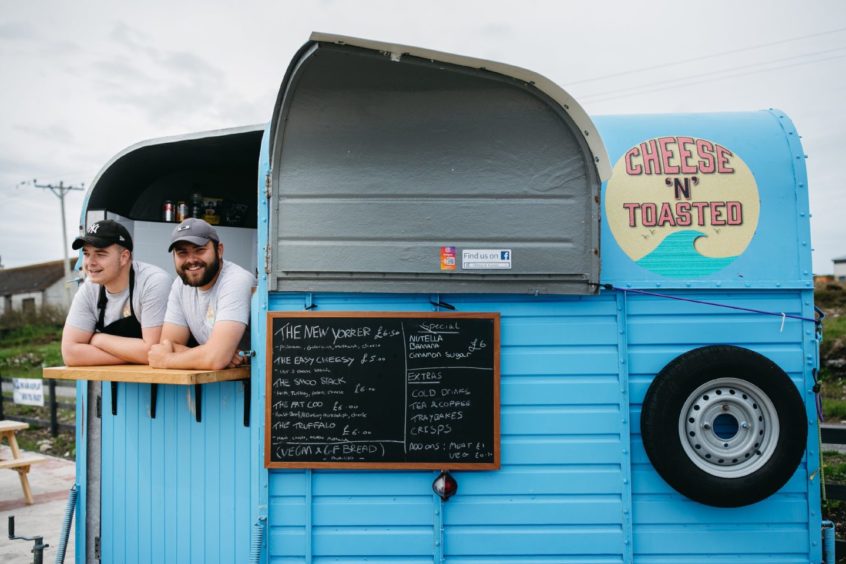 Edinburgh antiques dealer Andrew Lawton and his university graduate friend Jamie Morrison moved to Durness where they live in a caravan. They have since launched a snack van called Cheese'n'Toasted, based at Kris's car park, and hope to expand across the region.
"We have been going like a fair since we opened," Andrew, 22, said.
---
The hotel worker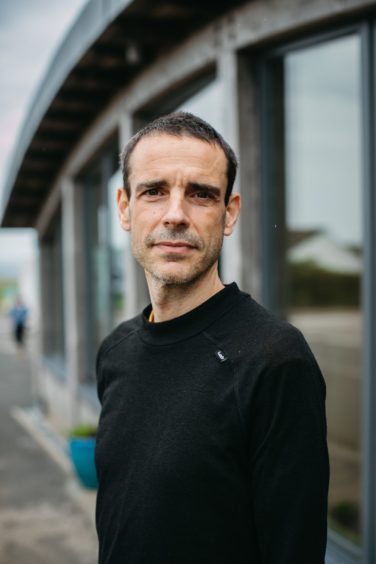 Hotel employee Paco Colomina has been coming to Durness every summer from Valencia for the past five years to work.
The Spaniard said he is shocked by how much the place has changed in that time and said he now feels like he's taking his life in his hands when he goes jogging on the roads because of motorbikes and supercars.
"It comes as a big surprise when you are out running in the quiet countryside and then a big motorbike with loud rock music blasting out from speakers suddenly comes around a corner, or a supercar races past you very close."
Paco, 44, also talks of late-night music blasting from wild campers pitched beside the beach and of the mess left behind after barbecues and drunken parties.
"On bank holidays it sounds like they are having an all-night rave. They do this right beside big signs warning that there is no camping or overnight parking, or barbecues allowed. They just don't seem to care."
He said people even park across the entrance to the graveyard.
"I mean, that is really bad behaviour with no thought for other people," he said. "I have seen a huge change in the village since I first started coming here to work. It is a crazy situation."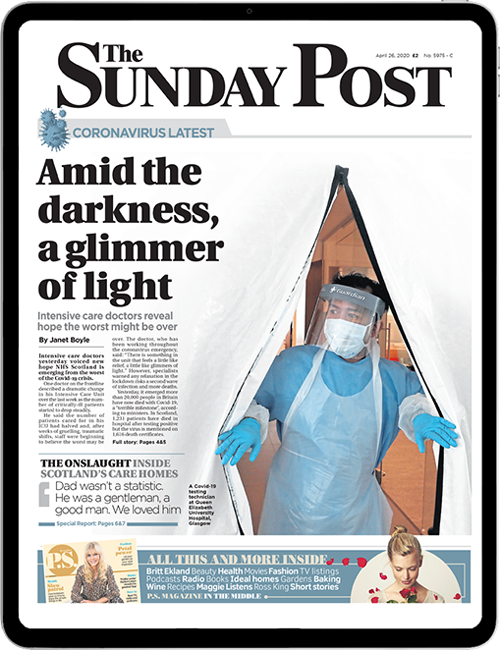 Enjoy the convenience of having The Sunday Post delivered as a digital ePaper straight to your smartphone, tablet or computer.
Subscribe for only £5.49 a month and enjoy all the benefits of the printed paper as a digital replica.
Subscribe