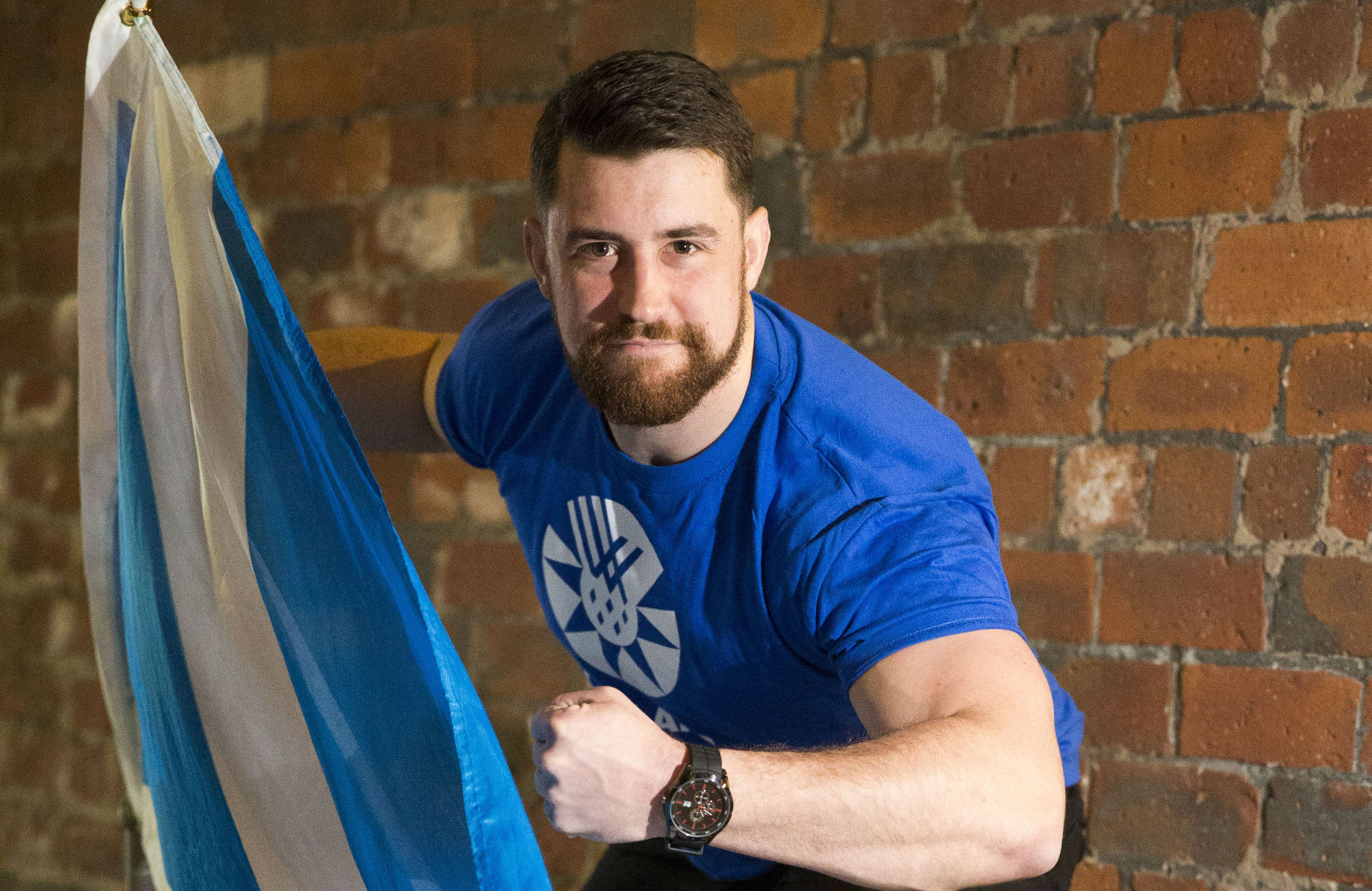 HE'S known as 'The Prestigious One' on the UK's thriving professional wrestling scene, and this April Joe Hendry is hoping to add a Commonwealth Games gold medal to his impressive CV.
The Edinburgh-born star, best known for his work in Scots promotion Insane Championship Wrestling, has been selected in Team Scotland for the 97kg freestyle event.
His trip to the 2018 Games in Australia's Gold Coast will provide a completely different challenge from his current pro wrestling career, but it's one he's certainly relishing.
"It's still a little surreal to be honest at this point as representing your country is the greatest honour that anyone can have," the 29-year-old tells The Sunday Post.
"It all started when I went to the opening ceremony of the 2014 Games and I imagined what that must feel like, walking round the stadium with your friends and family there. I thought… I'd quite like to do that!"
Hendry had been establishing himself in pro wrestling at the time of the Glasgow Games, and worked with ICW owner Mark Dallas on an idea to see what would happen when a pro tried out freestyle amateur wrestling.
"They're two wildly different endeavours," Hendry explains. "They're both very, very difficult, very intense but for different reasons.
"Pro-wrestling's all about pride and it's night after night. It takes its toll that way, but amateur wrestling, freestyle, you do a training camp building to one particular match or competition."
When he first tried his hand at it he did better than expected, nearly beating the Scottish champion.
Sticking with it, Hendry began to pick up bronze and silver medals in amateur competitions and eventually became British Champion last November.
"My mindset changed," he says. "I started finishing all my matches in 30 seconds, and didn't drop a point for about six months.
"It's very competitive, being the best in Britain in your weight class isn't always enough, there are tight quotas so there's only four wrestlers going to the Games. There's unfortunately some really talented people that won't get to go, so I'm really grateful for it."
He adds: "It's an unparalleled intensity when you're competing against elite level athletes.
"I like testing myself like that and it gives me an adrenaline rush that's completely different.
"I think doing amateur wrestling helps legitimise what I'm doing in pro wrestling – I wanted to prove that pro wrestlers are elite athletes as well and I feel I'm playing a small role in helping to do that."
A major inspiration for Hendry is WWE hall of famer Kurt Angle, who also famously picked up Olympic Gold in amateur wrestling – 'with a broken freakin' neck' no less – at the 1996 Games.
He's hoping he can follow in the footsteps of a man he was lucky enough to share the ring with back in October 2016.
"Kurt's someone that really wants to help the next generation of talent," Hendry says.
"I was really fortunate because he only wrestled three people that weren't big WWE names in his time when he wasn't signed to a major organisation.
"The fact that he chose to wrestle me was pretty amazing. We'd spoken a year earlier when a fan has asked me what my dream match was and I said Kurt Angle. He sent me a Twitter DM and said 'if you work hard enough you might get that match' and a year later I did!
"Since then he's been a great person to ask advice from, he's a legend and one of my key inspirations."
#TeamScotland @Rossconnelly75 @Team_Scotland pic.twitter.com/PlQZXtojRe

— Joe Hendry (@joeshendry) February 20, 2018
Soon after being announced as part of Team Scotland, Hendry took to Twitter to thank those he'd worked with on his journey towards achieving this major career milestone.
He says: "I'm forever grateful to the main trainers that I had, Killian Dain, Robbie Brookside, Mikey Whiplash and Marty Jones and I also trained with the likes of Nikki Cross and Viper.
"I'll always have a bond with them because we've been through the drills that push you to your absolute limit."
https://twitter.com/KillianDain/status/963766605275713536
It's one thing having that family-like bond, but when it comes to finding success in the industry, Hendry admits it's completely a different affair.
"When you do shows, it's a shark tank," he says. "Everyone wants that top spot, it's do or die so there's a family atmosphere and a competitive one and there's a place for both."
ICW owner Mark Dallas on Hydro show, working with WWE and wanting to bring wrestling to Hampden
Hendry's lofty goals didn't win him many fans at first, but he is firm in his belief that he will go on to one day be at the very top of the industry.
He admits: "A lot of people didn't like me when I first came in, they didn't want me to be successful because I was very open about my goals when I first got into the business.
"I said I believe 100% that I'll be WWE Champion, and when a trainee comes in and says that it's not going to go down too well!
"Everything I do is for that, I'm working to be number one in the business.
"I've had to fight, scratch and claw to get to where I am today."
Part of Hendry's unique appeal is his talent for making a grand entrance.
In many of his ICW matches, he'd create a parody music video for his entrances to mock his opponent.
He also zorbed his way into Glasgow's SECC for one ICW Fear and Loathing Event in a Miley Cyrus themed entrance, and delivered a sensational version of Bohemian Rhapsody at The Hydro.
He's hoping to put on another prestigious production in the Gold Coast – if he's allowed!
"If you don't ask you don't get," he laughs. "I will be making enquiries as I understand they do entrance themes and things like that.
"I think that's what amateur sports could do with, a bit of theatrics. They could learn a lot from pro-wrestling in terms of making it a show.
"Maybe they will let me do an entrance, if they give me an inch I'll take a mile, it'll be a huge production!"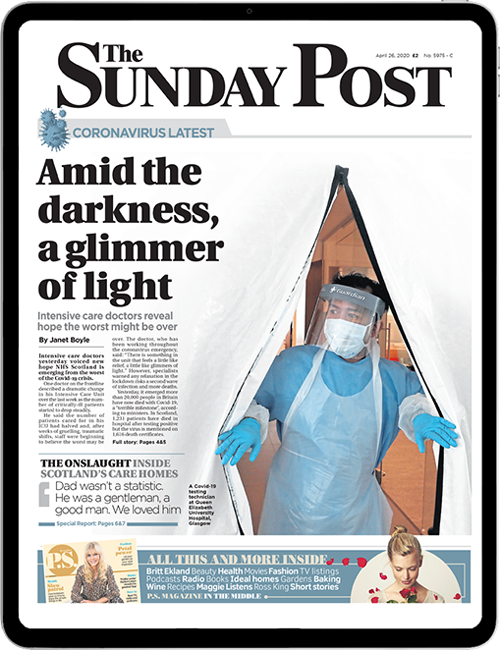 Enjoy the convenience of having The Sunday Post delivered as a digital ePaper straight to your smartphone, tablet or computer.
Subscribe for only £5.49 a month and enjoy all the benefits of the printed paper as a digital replica.
Subscribe