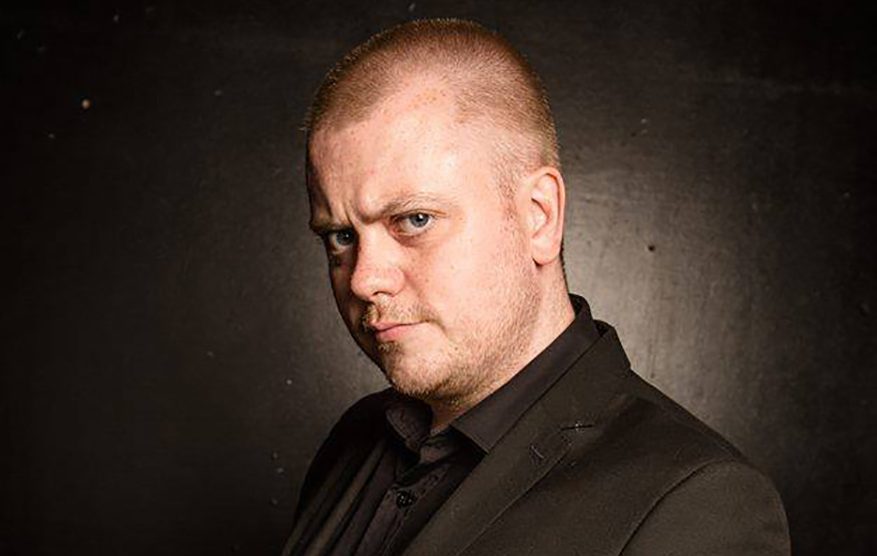 WHEN Mark Dallas walked out on stage at a packed SSE Hydro last year he couldn't believe it was actually happening.
The owner of Glasgow based Insane Championship Wrestling was standing next to his pals amidst an electric atmosphere, looking out at the biggest paying crowd for a UK wrestling show since 1981.
The experience was so good, he can't wait to do it all again as the promotion gets set for their huge Fear & Loathing X event at the same venue this November.
"This is our Superbowl, the grandest stage of all for us," Dallas tells The Sunday Post.
"When I walked out last year, I thought back to struggling to sell 50 tickets in a community centre in the area I grew up in.
"Fast forward ten years and I'm standing on stage at The Hydro for a wrestling show we'd made…"
ICW has come a long way since its humble beginnings, putting on shows in Maryhill Community Centre.
It was founded back in 2006 when Dallas, who had grown up watching stars like The Rock and Stone Cold Steve Austin in WWF, identified a gap in the market.
The action on TV coming from the States had been toned down to a more family friendly rating, and another brand, ECW, had folded.
That left a void that Dallas reckoned he could help fill.
"I wanted to put on a show that I wanted to watch… the ironic thing is now that I write the show I don't get to actually watch it!" he laughs, recalling the early days of ICW.
He admits that it was 'a bit of a shambles' at the start when it was just a creative outlet, but that the idea was in place to make a show that could be filmed and then broadcast in episodes on YouTube, which was beginning to grow in popularity at the time.
The target was also to draw 500 people to a show.
"I still remember getting 300 people in the Classic Grand and thinking this is so big," Dallas reminisces. "If I walked into that room now it would feel tiny."
My mum said 'you're wrestling one of your toys!': ICW stars on welcoming legendary Rey Mysterio to Fear and Loathing Hydro show
Growth of venues… and star power
Helped along by the filming of Vice and BBC documentaries featuring the company, and driven by its strong characters and fast-paced, enthralling action, ICW grew and grew in a burgeoning British wrestling scene.
"I think ICW's the main reason the British wrestling scene is booming right now – I don't think that gets said enough to be honest," Dallas admits.
And as the venues began to grow, so did the stars. Dallas reveals an incredible stat: 14 performers who have wrestled for ICW are playable characters on the WWE 2K18 video game released this week.
https://twitter.com/NoamDar/status/915679786172915714
This includes the likes of current NXT Champion Drew McIntyre, cruiserweight star Noam Dar and Monday Night Raw's Finn Balor, as well as NXT talents Nikki Cross and Killian Dain, all of whom developed their trade in an ICW ring.
"It feels fantastic, looking at someone you've seen at a young age progress to a point where they're a polished performer and the big leagues want them," Dallas says, full of pride.
"To see someone that you consider a friend or a colleague who's helped work to make your company bigger then be able to go and live their dream is amazing."
Dallas points to McIntyre in particular as a success story. Under the name Drew Galloway, the Ayr wrestler was ICW's first ever champion.
He was snapped up by WWE in 2007 and spent several years in the company, during which he went toe-to-toe with the likes of The Undertaker and became Intercontinental Champion.
But after a disappointing spell, he was released by the company in 2014 and one of his first steps was to head back home to ICW.
"Dare I say, us working together made him an even bigger star for his WWE return," Dallas says.
"Instead of being a guy released and his value decreased, his went up."
https://twitter.com/DMcIntyreWWE/status/911297785483362304
After a degree of reinvention and honing his talent across ICW and other promotions, McIntyre returned to WWE earlier this year and captured the prized NXT Championship from Bobby Roode soon after.
"I don't think you'll have seen the last of ICW guys showing up in WWE, and vice versa," teases Dallas.
"Our track record speaks for itself. The guys that have gone to WWE from ICW are no slouches, no also-rans… everyone's a pure stud, a star!"
This working relationship has seen two of WWE's top stars, Mick Foley and Finn Balor, feature prominently in last year's Fear and Loathing event.
NXT's Kassius Ohno recently challenged ICW champion Joe Coffey for his title at a Newcastle show, and WWE's UK champion Pete Dunne defended his crown at ICW's Shug's Hoose Party weekend event in Glasgow's O2 ABC.
That was the first time any WWE title had been defended on British soil in a promotion outwith the company itself.
Dallas admits: "I always thought of us being the rebellious company and they'd be the big bad WWE so I went in there with my guard up waiting for something horrible, but everything has been fantastic."
Unique appeal
While it may have a tie-in with the wrestling giants, ICW is unique by itself. Dallas' passion for the business shines through as he gives a stunning pitch for Fear and Loathing X.
"If you were to go and see someone in a £100m movie do stunts, it would probably cost half a million, and it would take 12 stuntmen and 17 CGI guys to make," he says.
"At ICW, you'll see stunt after stunt after stunt, you'll see guys risk their life time and time again. One match after another you will see the purest, rawest form of art that exists in live theatre today. There are no retakes, everything's done right in front of you. The steel chairs are real, the thumbtacks are real, the violence is real, the blood is real!"
"When it's done right it's art. It can bring out a range of emotions in human beings like no other thing can do. I've never seen the same thing at sports, cinema, theatre.
"We will take you on a rollercoaster ride, allow you to forget about the trials and tribulations of day to day life, escape reality, get drunk with your pals and shout at the people you hate and love."
Fans will get the chance to have a taste of the action on November 19, and throughout the preceding tour around the UK in the build-up to a triumphant homecoming at the Glasgow arena.
"When you've got the roster of a company called Insane Championship Wrestling and everyone thinks they're going to steal the show anything can happen," Dallas quips.
"I'd genuinely say it's one of the best wrestling shows in the world. If you're a wrestling fan you need to be there."
If that's not enticing enough, also on the card are some WWE legends, including guest commissioner Kevin Nash, Rey Mysterio and Rob van Dam.
Dallas adds: "They don't get bigger than those three names, so to see them work in ICW will be surreal.
"We've always had really respectful legends who've wanted to put in a shift. I highly doubt Nash is coming here to just talk, I'd put money on him decking someone before the night's out!"
Future steps
Dallas admits he'll only be able to relax once the final bell has been rung and all of the roster are back in the locker room having put on a safe, entertaining, action-packed show.
Then thoughts can turn to where the ICW family goes next.
"Over time we've accomplished more and more as a team and if we work together we can do anything.. as cheesy as that sounds!" Dallas laughs.
"In the UK there's lots of different companies but I'd say we're the only team – from the guys who set up the ring and who work behind the curtain on the lighting and sound to the refs, the wrestlers, cameramen, backstage interviewers.
"We can put on one of the best wrestling shows in the world when we work together. ICW is the little engine that could."
And on future venues for Fear and Loathing?
"There's not many more venues for us to run. Eventually one day we want to sell out The Hydro but that'll take time. If we can run a show in The Hydro each year that's got the biggest crowd in Britain then I'm happy with that.
"I've always wanted to do Hampden, that would be the ultimate goal but I think we're a wee bit off that yet. That was when my thoughts went sky high and crazy!"
ICW: Fear and Loathing X, The SSE Hydro, November 19. Visit http://www.insanewrestling.co.uk for tickets and info.
---
READ MORE
Glasgow's Insane Championship Wrestling set for historic Hydro show
Wrestler Joe Coffey on ICW title match, facing Kurt Angle and seeing close friends make it to WWE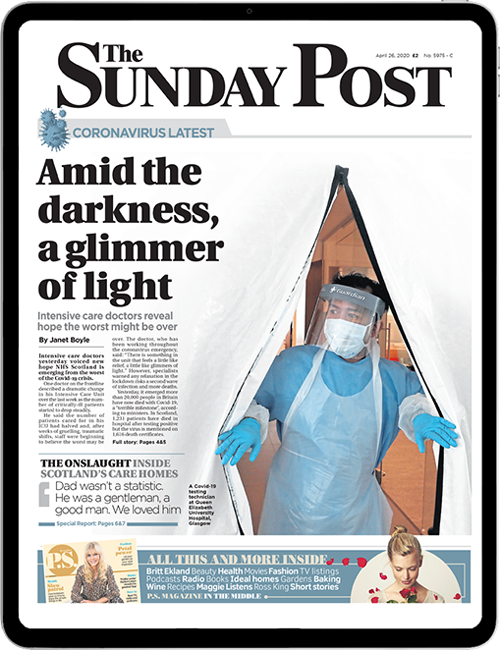 Enjoy the convenience of having The Sunday Post delivered as a digital ePaper straight to your smartphone, tablet or computer.
Subscribe for only £5.49 a month and enjoy all the benefits of the printed paper as a digital replica.
Subscribe