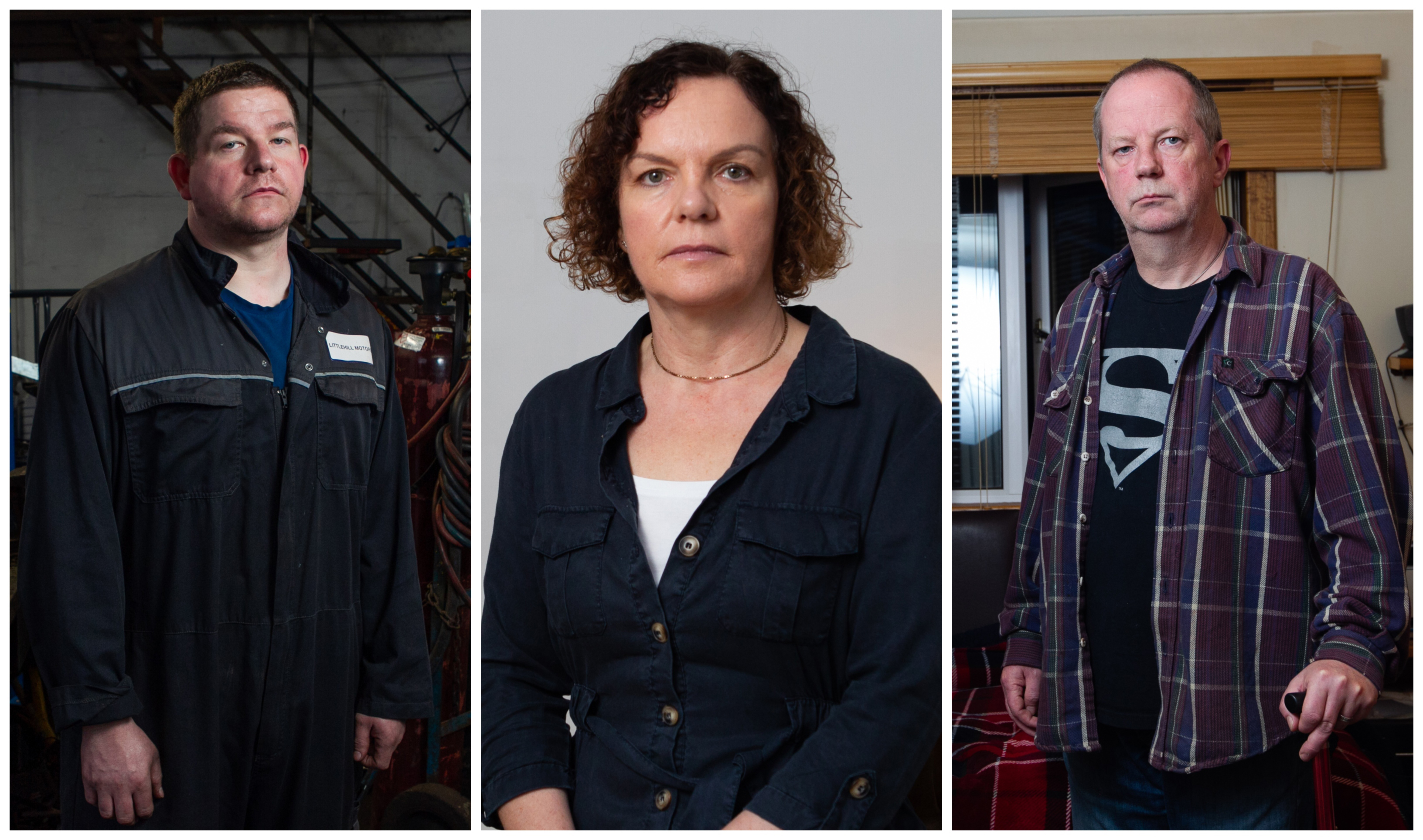 CALLS for action to help victims of Scotland's second mesh scandal are escalating as the devastating toll emerges.
Mesh used to treat prolapse and incontinence has already been exposed as causing devastating injuries to thousands of women around the world, including hundreds in Scotland. But up to 30% of the almost 10,000 hernia mesh patients in Scotland each year may also face complications.
Some patients have told how their hernia surgery has left them crippled with pain and unable to work or walk.
MSP Neil Findlay said Health Secretary Jeane Freeman needs to take charge of the situation, unlike her predecessor Shona Robison, who he says failed to take effective action to halt the use of transvaginal mesh.
The Labour MSP warned the government "must get in front of the situation."
Mr Findlay said: "There are five times the number of hernia mesh patients as transvaginal mesh patients, and if the government does not act now and take a grip of this situation we are facing a major health crisis.
"The risks and dangers of that type of mesh were exposed in Scotland thanks to the bravery of victims willing to speak out. But still it took the government almost six years to act over transvaginal mesh which is now recognised as the worst global health scandal of modern times.
"We cannot have a repeat of that fiasco when so many more lives are affected."
A 10th of people will develop a hernia, when part of an organ pushes through the muscle or tissue holding it in place, and the most common treatment is for surgeons to push bulging material back into the body and cover it with surgical mesh.
Surgeons admit the use of mesh can cause complications but say non-mesh treatments can also be problematic and what is important is that patients are fully informed and properly advised.
Last week, former Chief Petty Officer David Foulkes, 56, told The Sunday Post how he had a testicle removed after a hernia operation left him crippled in pain.
He said: "We all need to speak up because doctors are in denial."
Politicians are calling for hernia mesh to be suspended to fall in line with the suspension of bladder and pelvic organ prolapse mesh that has left hundreds of thousands of women injured around the world.
Health Secretary Freeman has warned of her "dismay" over the lack of action by regulators and promised she will act.
But Mr Findlay's call for a hernia mesh suspension and a safety inquiry, backed by former Health Secretary Alex Neil, will be repeated in Parliament next week as he asks why surgeons are in denial over the risks.
Patients are being forced to use their savings to seek medical attention in England, with surgeons south of the border offering complete removal of devices.
He said: "It is unacceptable that Scottish patients are having to seek help elsewhere. I will be asking Jeane Freeman what she is going to do to ensure patients here are getting the very best treatment available."
---
Graham's story: "I was told it was a simple operation but it has simply ruined me"
Graham Robertson , 52, a former mountaineer and Duke of Edinburgh Award leader has been left in agony by surgery to repair a hernia and is struggling to cope with his ruined health.
Graham, from Bridge of Weir, Renfrewshire, said: "My life has been destroyed by what I was told was a 'gold standard' procedure that was supposedly so simple, I didn't even need an overnight stay to repair the hernia in my groin.
"Within weeks, I was on some of the most powerful painkillers that can be prescribed, and the nightmare has never ended.
"Now I've lost my job, I can't do any of the everyday things I used to take for granted."
He is the latest man to reveal they are also victims of plastic mesh used by surgeons to treat hernia after thousands of women around the world were revealed as victims of transvaginal mesh used to treat prolapse and bladder problems.
Graham used to run his own furniture firm, and reckons years of heavy lifting caused his hernia.
Graham said: "I've seen several surgeons in a desperate bid to see if anyone can help me with the agonising pain. But they just keep saying every procedure can have complications, and I'm just one of the 'unlucky' ones. Nobody warned me before my operation, and nobody wants to take responsibility."
He has been warned that further surgery could have further, devastating, side effects. "I had no idea my whole life could be ruined by mesh. I can't even pick up my one year old grandson and give him a cuddle," he said.
Graham said the pain from the mesh inside his body is like "being strangled from the inside" and he has been so low, he has been suicidal.
He said: "You feel so low and worthless. I've had many times when I've even considered what's the point of trying to struggle on with what is left of my life in constant pain?
"Then I look at my family and I know I couldn't do that to them. I've been all kinds of antidepressants but they don't touch how bad I feel. There are thousands struggling in silence.
"I understand that hospitals use it because they think it's a quicker, cheaper fix. It might save the NHS a few pennies, but when things go wrong, patients' lives are destroyed. Once you're mesh injured, it's impossible to be put back together."
---
John's Story: "I'm a shell of the man I once was. Mesh destroyed my life"
Before he received a mesh repair for a groin hernia, mechanic John McFadden bagged 90 Munros across Scotland.
Now he struggles to bend down and has suffered five years of intolerable pain.
John, from Lennoxtown, said: "When I went to get the hernia repair, nobody explained there could be complications and I certainly wasn't told about mesh or given any alternative.
"Today, I'm a shell of the man I once was. If I didn't work in our family business I'd be unemployable because I'm always having to rest up or take time off because of the pain.
"Mesh has destroyed my life," said John, 39.
John has spent the last five years being prescribed the strongest painkillers available, and has lost count of the specialists he has seen.
He said: "Nobody wanted to believe mesh was the problem until one specialist actually admitted that it was and the reason they use mesh is that it's quicker and cheaper and less experienced surgeons can carry out the procedures."
Just over a year ago John finally persuaded his consultant to remove the mesh. He said: "I'm still in agony and suspect there's mesh still left inside me. I'm thinking about having a private ultra-sound scan in England.
"If surgeons here can't remove mesh, they shouldn't be putting it in.
"Scotland needs the ultra-sound equipment to see where mesh is inside patients, and we need surgeons with the skills to remove mesh implants without causing further nerve damage."
---
Lesley's story: "The pain made my body shut down. I was in a wheelchair"
A mum has had to spend thousands getting hernia mesh removed in London after being warned surgery in Scotland could leave her with major nerve damage.
Lesley Hughes, 54, from Edinburgh, feared she would end up crippled in a wheelchair after a "routine" hernia repair to her groin a year ago.
The Edinburgh City Council worker said: "Within a few weeks of getting hernia mesh, I was in so much pain and became so ill there were times when my body shut down and I had to use a wheelchair.
"I couldn't understand what was wrong with me because I'd been assured there was only a slight risk of pain afterwards, and the operation itself had appeared to have gone well.
"But as the weeks went on, and I kept trying to get back to work and having to take time off again, I realised something was seriously wrong.
"I was in terrible pain, I felt ill all the time, I was totally exhausted, and at one stage I simply couldn't move."
Lesley went to see a top Scottish hernia surgeon and was told that the mesh could be removed but she could face major nerve damage as a result.
Not only that, she would have to wait till at least next year for any NHS help as no appointments were available.
The mum of two did her own research and finally found a surgeon in London who could remove all of the mesh without the same risk of nerve damage.
After talks with her family, Lesley decided to raise the £7,500 for the operation.
She said: "I couldn't take the risk of having to wait. After the surgery, I was assured removal had gone very well and I'd escaped nerve damage which was a huge relief compared to the prognosis I had been offered in Scotland.
"Almost a month down the line and I feel I've had the 'monster' removed from my body."
Lesley is backing the call to suspend hernia mesh use.
She said: "I've had a lucky escape, but what about the others who haven't?"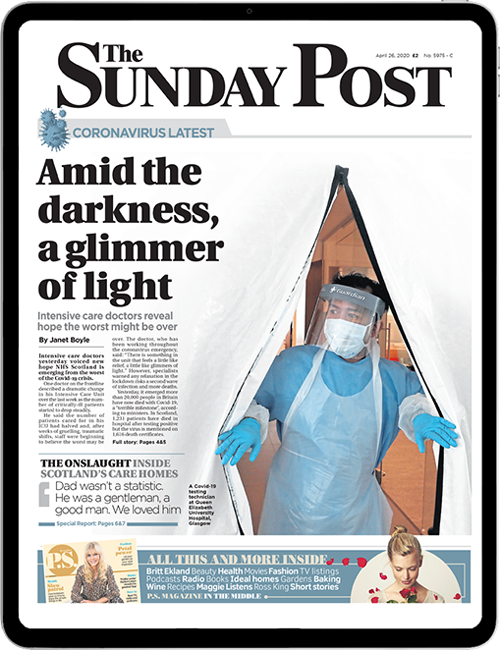 Enjoy the convenience of having The Sunday Post delivered as a digital ePaper straight to your smartphone, tablet or computer.
Subscribe for only £5.49 a month and enjoy all the benefits of the printed paper as a digital replica.
Subscribe