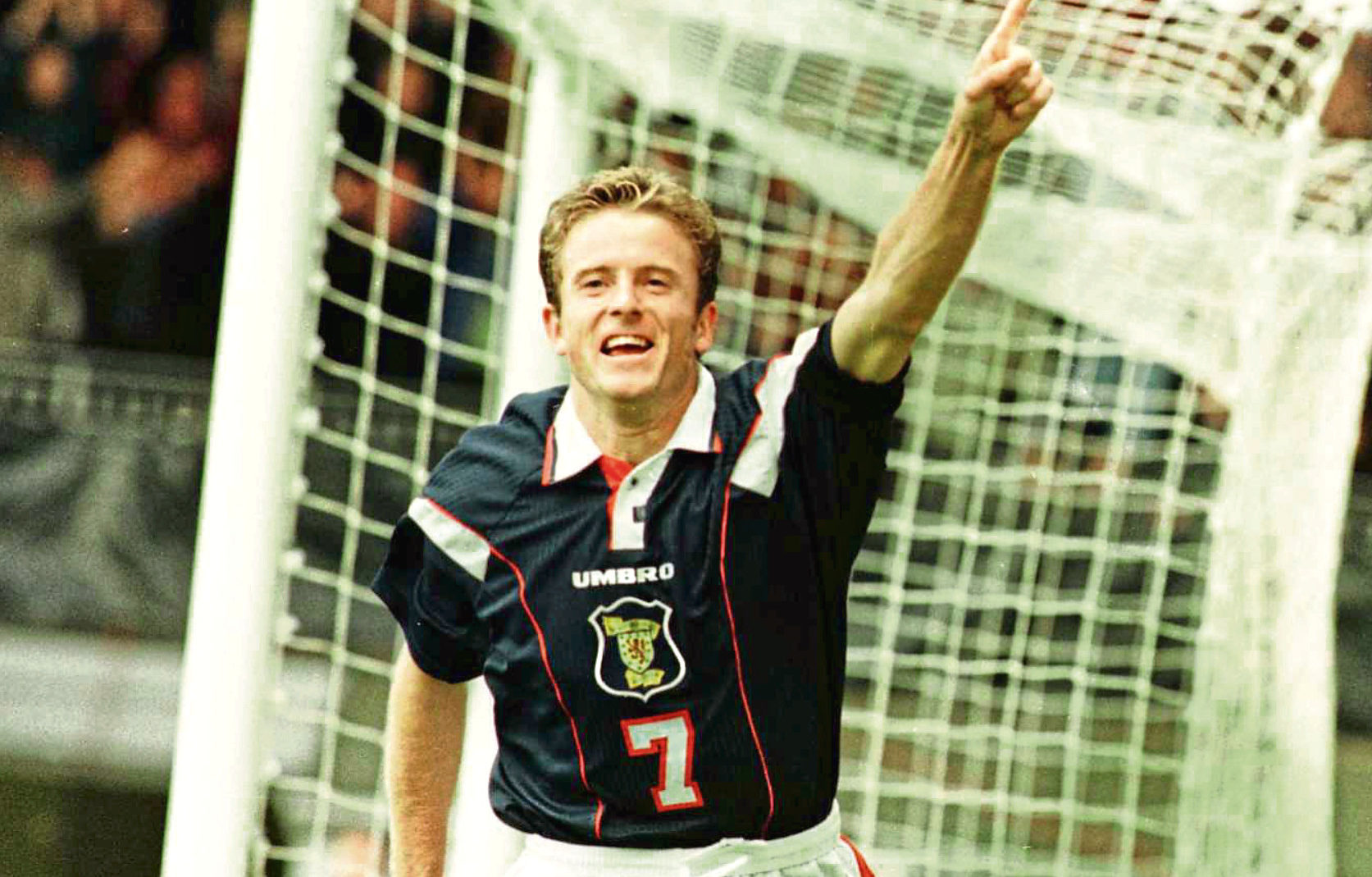 KEVIN GALLACHER, among his many claims to fame, is the man who scored a wonder winner against Barcelona, only to get dropped by Dundee United boss Jim McLean for that same season's Scottish Cup Final.
Like the Murphy's, though, the 52-year-old former Scotland internationalist isn't bitter.
In fact, he declares himself a supporter of the campaign to raise £75,000 to erect a statute of the legendary Tannadice manager as a "brilliant, inspired" idea.
He takes issue, too, with the argument recently put forward by former Tangerines defender Paul Quinn that celebrating the successes of the club's storied past is contributing to the troubles of the present.
The class of 2018 players, who recently crashed 5-0 at home to Ayr United, must, he insists, shoulder the responsibility for their own shortcomings.
"Listen, I'd understand if there were statues of all the 1983 League winners lined up around the players' entrance," said Gallacher, of the Steering Group's plans to raise £75,000 to honour McLean's decades-long contribution to United.
"You do get some clubs where you think: 'Really?' with the sculpture Fulham used to have up of Michael Jackson probably the best example.
"But it is not like that at Tannadice.
"Not at all. There are photographs of the 1980s lads playing in big games, but why would any club, in this country or any country, choose to ignore their great achievements?
"And they were great achievements.
"Under Jim McLean's charge, we won the Premier League, the League Cup and reached the semi-final of the 1984 European Cup and the UEFA Cup final in 1987.
"During that time we were beating all sorts – Monaco, Borussia Monchengladbach, PSV Eindhoven and, of course, Barcelona.
"To get paired with Barca in the draw was phenomenal, because Terry Venables was the manager and they had Mark Hughes and Gary Lineker in the side.
"Then, as now, they were a massive name all over the world, with Jim describing the tie as being a contest between a corner shop and a supermarket. And, of course, it was us wee yins that came out on top – home and away!
"So you look at that, at that record of a smaller club punching above its weight, and you think why wouldn't you put up a statue of the man who made that all possible?
"As a manager, he was years and years ahead of his time. He was an absolute football obsessive who spent all his time thinking about the game and, as a result, knew it inside out.
"Tactically he always got it spot on (McLean would later claim his side had mastered the demands of a hybrid 4-3½-2½ formation he demanded his team play with Eamonn Bannon the defensive half on one flank and Ralph Milne his more attacking counterpart on the other) and we were as fit and as well prepared as anybody could be.
"Plus our team spirit was second to none, something which is not be underestimated, and he helped foster that.
"Everyone knows what Sir Alex Ferguson, his big rival those days up at Aberdeen, went on to do with Manchester United.
"Jim had chances to move on too, in Scotland and down south.
Had he done so, I don't doubt he would have been a success because we know the passion and drive he would have brought to any new employer.
"As it was, he decided to stay put and England's loss was Dundee United's gain. The contribution he made to the club over the course of his working life was huge."
Gallacher isn't about to pretend the man nicknamed 'Jolly Jim' in the press circles for his lugubrious manner was perfect.
"For all his many strengths, I think Jim himself would admit he could have done better on the man-management side of things," he said.
"It is fair to say there were times over the years when that would be an issue with various players."
The former winger, grandson of Celtic legend Patsy who won seven league titles and four Scottish Cups in the Hoops, acknowledges the manager did sit him down to explain why he wasn't getting picked out the 1987 Scottish Cup Final but the conversation left him deflated.
"Missing out on the 1987 Scottish Cup final hurt me. It was probably my lowest moment at Dundee United," he said.
"I had the belief I was ready for the cup final, so when Jim said he was going for experience instead, it was horrible.
"Even when I was brought on as a sub I was probably trying too hard because I wanted to prove him wrong."
There was to be a happy ending – of sorts.
The following year United made it back to the final and this time McLean started with Gallacher in the team, a decision he saw rewarded when the forward smashed a stunning goal to put the Tangerines up against their opponents Celtic.
As in '87, it wasn't to be their day, with Hoops striker Frank McAvennie scoring twice late on to hand McLean another showpiece defeat.
"Celtic were a funny one for me," said Gallacher.
"With my family background, everyone assumed I would join them.
"But my grandfather had passed on a warning to all the relatives to be careful about going there because we would always have been compared to him.
"I didn't want that. You want to make it as a footballer on our own right and when the time came to pick a club, what I assessed was which club was most likely to give young players a chance.
"The answer I came up with was Dundee United and it turned out to be a brilliant decision in terms of my career."
While Gallacher is unsure what the future holds for the Tannadice outfit, and there has been talk of American investment, he would like to see the general principle of giving youth its fling where possible adhered to.
"Things are maybe not the best right now, but I think they have a good manager in Robbie Neilson and in his time at Hearts he had a good record with young players," said the former Newcastle United and Blackburn Rovers man.
"Hopefully, given time, he can get them on the right track."
Where the Clydebank-born Scot is able to be more upbeat is the prospects for the national side.
"I think Scotland have got a great chance of qualifying for Euro 2020 via the Nations League, I really do," Kevin continued.
"The back-to-back wins against Albania and Israel were absolutely terrific with James Forrest on fire.
"You don't often see a player performing with quite that much confidence.
"There is a good core of players there with the Celtic lads working well together and I don't see any reason why we shouldn't fancy our chances of winning the two Nations League play-offs to get there.
"Having been lucky enough to be involved when we qualified for Euro 92, Euro 96 and the 1998 World Cup, I can testify what a fantastic experience that would be for the players and, indeed, everybody with any connection for the country.
"If we do it I will definitely come along to Hampden for our games. I have never had the opportunity to go and support the country in a major finals since the end of my playing days.
"It is something I would love to do, though, and if I was able to combine it with a visit to Dundee to go and see a new statue of Jim McLean then that would be perfect."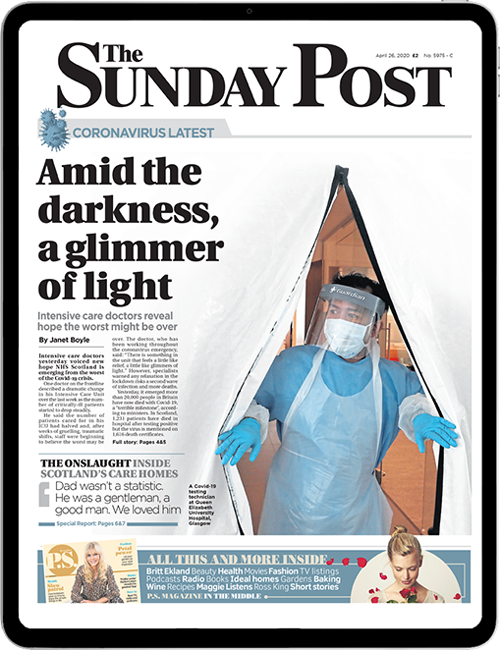 Enjoy the convenience of having The Sunday Post delivered as a digital ePaper straight to your smartphone, tablet or computer.
Subscribe for only £5.49 a month and enjoy all the benefits of the printed paper as a digital replica.
Subscribe