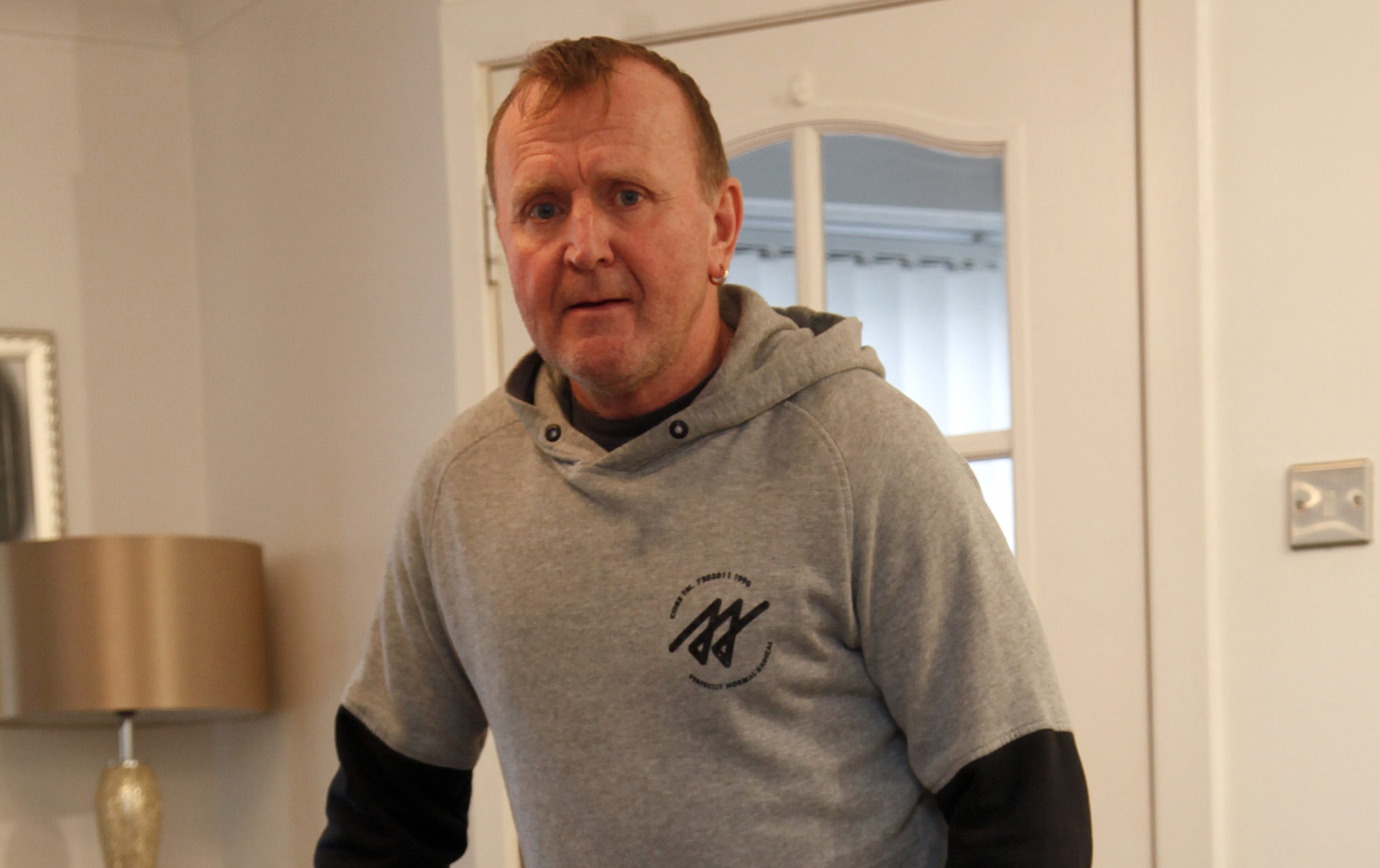 CHIEF petty officer David Foulkes saw two tours on board HMS Cardiff during the Gulf  War and emerged unscathed.
Four years ago, at 52, mesh surgery ruined his health and destroyed his life.
The keen bird-watcher who used to walk miles as a volunteer at a Fife RSPB wildlife centre, is now crippled and on so many painkillers to dull the agony of every movement, that he has developed a stutter.
David, from Kirkcaldy, said: "I served and fought twice, and was prepared to die or be injured in the name of Queen and country.
"But nothing prepared me for the hell I've been left to face from the 'simple hernia operation' that reduced me to a shell."
David was implanted with hernia mesh of a type which has since been voluntary recalled across Europe.
According to the British Medical Journal, with surgeons claiming up to 30% of patients suffer complications, as many as 17,000 Scottish hernia patients – both men and women – may suffer side effects.
David suffers many of the same painful side effects as patients who have had bladder mesh implants.
After the navy, David became an electro-mechanical engineer, enjoying work and daily gym visits until he underwent an operation for a hernia repair to his groin.
David said: "I was in and out of hospital the same day.
"Ever since, I've been plagued with infection, and the pain has been so bad, even liquid morphine wasn't controlling it.
"I wasn't warned, or given a choice of non-mesh. I even awoke from repair surgery a couple of years ago to discover another piece of mesh had been put inside me.
"I've struggled to get anyone to admit mesh is the root of the problem.
"I've even been sent to a psychiatrist because I was told my pain was 'all in my head' – just like mesh injured women were told."
Just over two years ago David had a testicle removed to try and ease the pain.
He said: "The pain is just as bad. Now I feel I've lost my manhood too."
No longer fit to work, David lost his job and survives on his navy pension and disability allowance.
He can't go to the gym, drive, or move without aid of a walking stick.
His wife Gill, 51, who works for Asda, said: "My husband was a strong, vital man at the peak of health. A 'cheeky chappie', full of life and laughter.
"Now he's in despair.
"For four years specialists downright denied knowing why. Only recently have two doctors admitted it's all down to mesh.
"Even I was told that the pain was in his head and I should take him to a favourite birdwatching site, and leave him with his binoculars and let him 'get on with it'.
"The poor man can hardly stand he's in so much pain!"
Politicians are calling for a suspension on hernia implants, warning it could end up affecting five times as many victims as the transvaginal mesh scandal.
Campaigning MSP Neil Findlay is calling on the Scottish Government to suspend hernia mesh procedures immediately and launch an investigation.
He said: "Given what we now know about transvaginal mesh implants, and the length of time this government took to waken up to one of the biggest medical scandals of modern times, an immediate suspension is the only way to protect the future wellbeing of thousands of hernia patients."
The politician, who campaigned to highlight the bladder and pelvic mesh scandal
which has seen hundreds of women in Scotland suffering crippling injuries, said: "Medical reports state the potential for causing injury to hernia mesh patients is up to 30%.
"As almost 10,000 Scots have hernia surgery every year, five times more than for transvaginal mesh surgery, the potential for disaster is huge."
Former Health Secretary Alex Neil, who called for a mesh suspension and independent safety review on transvaginal mesh, fully backs a suspension and inquiry.
He said: "Given what we now know about the transvaginal mesh scandal, it is vital that we take the same actions for hernia mesh patients."
And lawyer Patrick Maguire, of Thompsons Solicitors, said: "Patients need to be listened to, and the government needs to hear what they say.
"It would be unforgivable if they ignored these calls and more patients were injured."
Scotland was the first in the world to suspend the use of transvaginal mesh implants. The whole of the UK has followed suit.
But concern is now growing over hernia meshes, many of which are made from the same or similar material as transvaginal mesh, which has seen manufacturers pay over £3 billion compensation in the US.
A Sunday Post investigation into mesh revealed manufacturers knew 21 years ago of safety concerns but they went ahead.
Thousands of US hernia mesh cases will begin next year.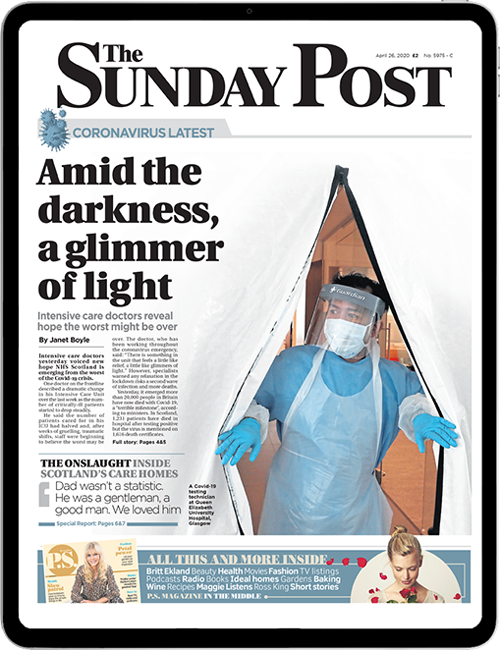 Enjoy the convenience of having The Sunday Post delivered as a digital ePaper straight to your smartphone, tablet or computer.
Subscribe for only £5.49 a month and enjoy all the benefits of the printed paper as a digital replica.
Subscribe