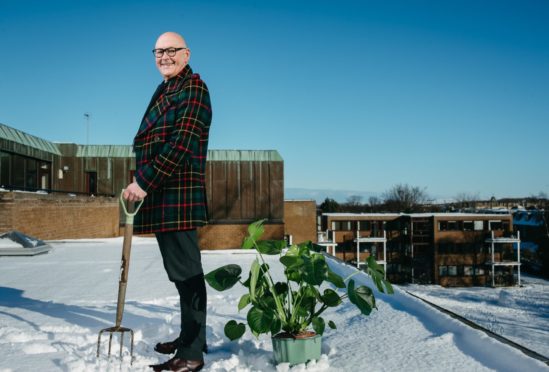 Gardeners have long known the benefits of growing their own and now scientists are examining whether the colours and scents of plants are the reason why it is so good for people.
The popularity of growing flowers, fruit and vegetables has soared during the pandemic and experts believe it could have a lasting positive impact on the health of green-fingered enthusiasts. A team at the Royal Horticultural Society (RHS) has already established that gardening reduced stress hormones, even for people with limited outside space.
Now RHS wellbeing fellow Dr Lauriane Chalmin-Pui has embarked on a new project to examine whether the bright colours and scents could be a key factor in the wellbeing boost from gardening. Dr Chalmin-Pui, who leads a research programme on the influence of gardens and gardening on health and wellbeing, has already studied the health effects of exposure to plants and wildlife.
She said: "Exposure to plants improves our mental, physical, and social health. Gardening helps people develop a more positive outlook on life, better moods, a sense of pride and motivation. Gardens are often a place to relax and unwind so likely contribute to personal resilience during stressful situations. We know that plants do have an effect on our physiological stress responses too.
"Over 70% of respondents to a survey we ran in May 2020 felt that their outdoor space had helped their mental health during lockdown. We also know that gardens are an important component of our connection to nature and the world around us – including our neighbours and community."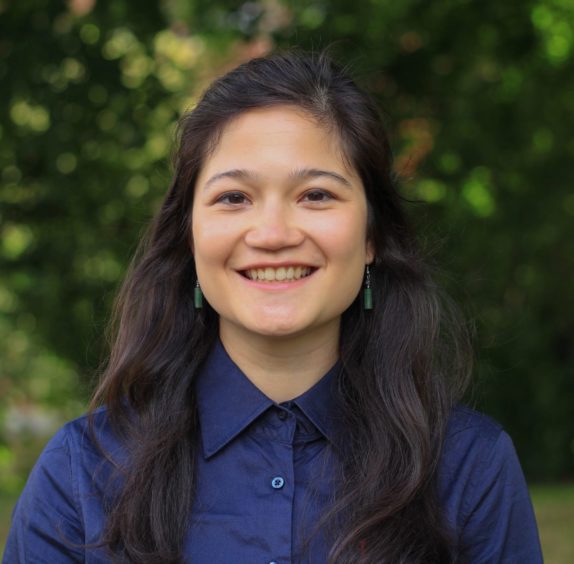 Gardening has been a popular hobby during lockdown as people have sought out fresh air, exercise and the satisfaction of growing their own at home in the absence of social events and holidays.
Allotment waiting lists have soared, along with demand for seeds, and many areas have seen city-centre rents fall as househunters look to homes with more outdoor space. But it is not crucial to have your own garden to reap many of the benefits offered by plants, even in an urban setting.
Dr Chalmin-Pui found that growing houseplants was also beneficial and allows people to appreciate the satisfaction of nurturing life and experience a "sense of fulfilment". She added: "For those of us without an outdoor space, houseplants are a fantastic opportunity to regularly connect with nature. Being surrounded by nature and walking in green spaces is beneficial too, though it doesn't allow quite the same connection as gardening."
The Royal Botanic Gardens Edinburgh still attracted tens of thousands of visitors last year, despite having to close from mid-March until July and then limit numbers. It has implemented several projects aimed at improving a sense of wellbeing when lockdown restrictions are eased, including the Garden of Tranquillity at the Edinburgh site, which has been created for people living with dementia.
Three dedicated silent space areas are also in place at botanic gardens in Scotland where visitors can enjoy peace with no mobile phones allowed. Simon Milne, regius keeper at the RBGE, said the pandemic has enhanced people's awareness of the importance of nature and the boost it brings to their health. He said: "It's led to people having a greater appreciation of quality gardens and green areas in and around where they live. I think it's been a lifesaver for many people during the pandemic.
"The natural world is in the psyche of mankind, and we need access to trees, plants and nature. It improves our lives. It reduces the number of stress hormones in our bodies so this is not just us thinking plants are beautiful and it's so nice to see them, it has a physiological as well as mental effect."
But Mr Milne stressed that people can find the beauty of nature even with a modest window box. He added: "I know that environmental matters, protecting nature, is critical to our future wellbeing and it starts on your window ledge as much as it does in the expanses of the Scottish Highlands.
"For people to understand that it's to respect nature as well, not to take it for granted because it's disappearing at an alarming rate. If people respect and value it then we're more likely to care of this planet which is our natural life support system, and that can start with growing lettuces or pansies in a window box."
---
Gardening is a constant, it's joyful, it keeps you fit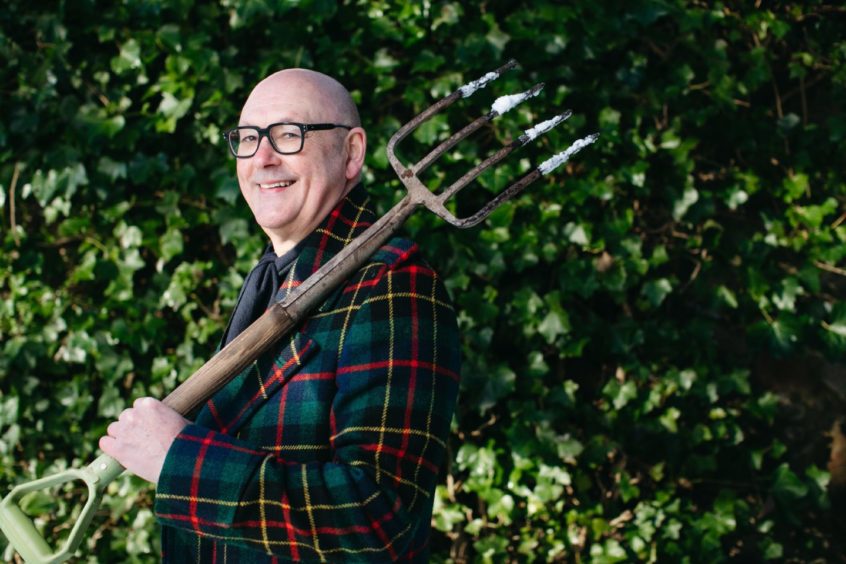 He is about to take viewers on a tour of some of Scotland's most important and glorious gardens.
But, after spending 14 years tending his one-and-a-half-acre garden, debut presenter Murdo Macdonald has told how downsizing to a flat in Edinburgh means a whole new challenge.
The 63-year-old keen amateur is just as excited about creating his new urban garden, a rooftop terrace, complete with fruit trees and a wormery. The challenge for Mr Macdonald and partner Tracy will come from making maximum use of the space and working out how to grow his favourite staples like rocket, courgettes and potatoes in a rooftop garden.
He said: "I'm somebody who came to gardening pretty late. What I find is it's constant, it's joyful and it keeps you fit.
"More and more people are getting interested in it. I think people are looking for something beyond Covid, and you're looking for aspects of interest which are more local to you. What you find is that, as you plant you nourish, fertilise and harvest, you begin to realise things… like what amazing creatures worms are."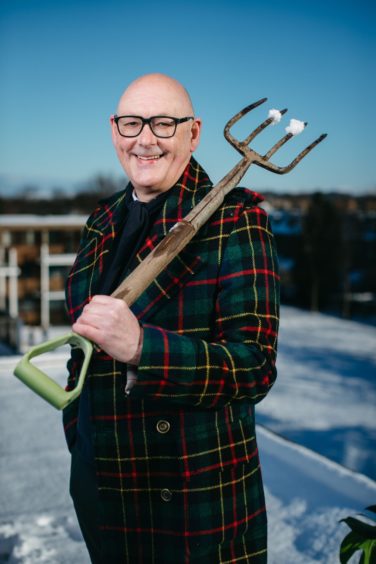 Mr Macdonald grew up on the Hebridean island of Harris and had a varied career, including serving as an Army officer and working as an estate factor, before retiring five years ago.
But he will now front BBC Alba's Gardens Of Scotland, which explores some of the nation's most important gardens.
The first of the four episodes will be screened on Monday and features a visit to Gordon Castle Walled Gardens in Fochabers, Moray, which was filmed last year.
---
TV gardens guru: Working the soil is good for the soul and the planet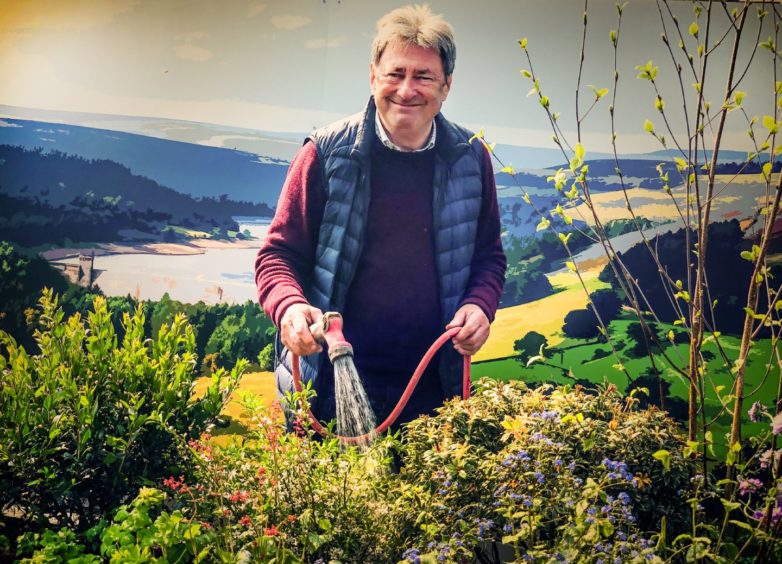 Those gardeners embracing the pastime are likely to experience a drop in their cortisol levels and also improvements to their fitness – as well as fresh produce if they opt to grow fruit and vegetables.
TV gardener Alan Titchmarsh told The Sunday Post he believes that nurturing plants has the power to "enrich our souls."
The writer and broadcaster said: "It really is wonderful that so many people are discovering the benefits of growing their own plants, in terms of the spiritual uplift of flowers as well as the health and nutrition benefits of growing your own fruit and veg.
"Gardening is a great source of comfort and enrichment and, the more folk who discover that, the better.
"Caring for the environment begins on our own doorstep with our own patch of earth. If we look after that it will enrich our souls as well as the planet."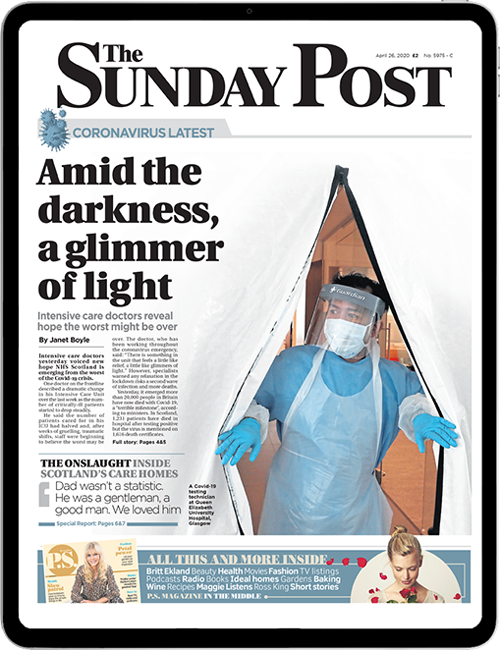 Enjoy the convenience of having The Sunday Post delivered as a digital ePaper straight to your smartphone, tablet or computer.
Subscribe for only £5.49 a month and enjoy all the benefits of the printed paper as a digital replica.
Subscribe