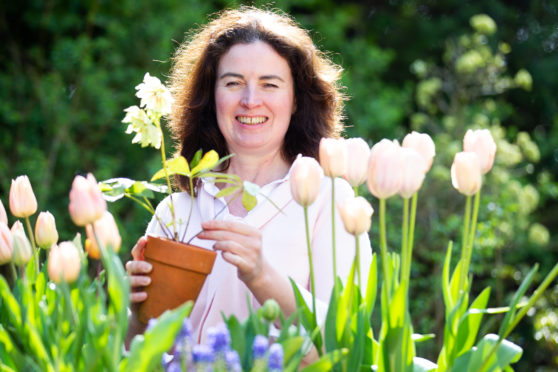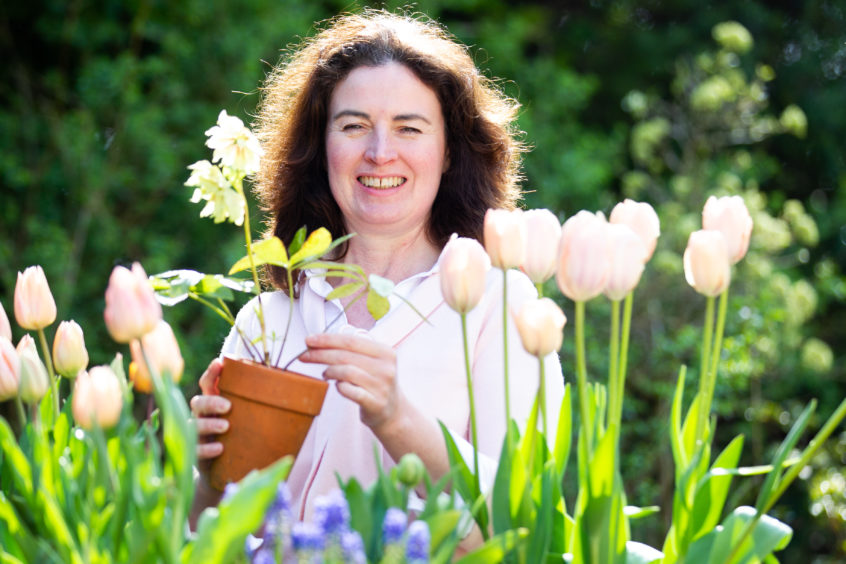 Demand for seeds for people to grow their own fruit, vegetables and flowers has rocketed after gardening proved one of the big hits of lockdown.
The surge in the ­popularity of growing your own has triggered the highest demand ever seen by seed sellers.
Mail order companies and those selling online have had a bumper start to the season and some have been struggling to keep up with demand.
Real Seeds, a firm ­selling heirloom vegetable seeds, had to temporarily suspend sales because people were placing orders at a rate of 2,000 per hour compared to about 900 per week before the pandemic.
Demand has been boosted by more people being keen to get outside and also a move towards sustainability fuelled by fears that supply routes for fresh fruit and vegetables could be impacted by Brexit.
Company boss Kate McEvoy said: "There definitely is a lot more demand for seeds. It seems like the pandemic is just the last of many things increasing demand, as before the pandemic it was Brexit.
"There's a lot of awareness of issues with food supply and that perhaps it's not the best idea to be eating salad that's trucked from Spain or wherever. Also people have been stuck at home and they've got more time.
"So everyone selling seeds is really busy. It's certainly been the busiest January in terms of demand. But it's a sensible kind of demand, it's in tune with what people are actually going to be able to grow."
Early varieties of ­tomatoes, beetroot, leeks, salad crops, herbs and kale are proving to be the best sellers.
January and February are traditionally the months when gardeners plan their crops for the year ahead and order seeds. Mail order companies and those selling online have seen the biggest boost from the increased popularity of kitchen gardens and allotment growing.
Garden centres and plant nurseries in Scotland were ordered to close from Boxing Day when new restrictions on non-essential retailers were imposed. In a normal spring, two million packets of seeds are sold at garden centres and shops, so many people have now turned to online retailers.
Last year horticultural supplier Suttons saw seed sales grow by 2,000%, with 95% of these being edible crops, and the company said the trend was continuing.
Beans were the top seller, with 127,000 packs sold during the first lockdown, followed by lettuce in second place.
David Robinson, ­managing director of Suttons said: "In an increasingly developed and technologically driven world, we've seen customers taking solace in their gardens; reconnecting with nature and rediscovering the basic urge to provide their own food."
---
Our gardening expert Agnes Stevenson hails the enduring popularity of Radio 4's Gardeners' Question Time.
Friday afternoons pre-Covid had a familiar routine. I'd collect my son from school and he'd eat a pink iced donut while we drove to my mum's for tea, to the accompaniment of Gardeners' Question Time on the radio.
I've been tuning in weekly since Clay Jones, with his rich Welsh baritone, was at the helm. I kept on listening when it was the turn of Eric Robson, with his soothing Cumbrian accent, to deliver the questions. And now I enjoy the warmth that Northern Ireland's Kathy Clugston, who recently took over as host, brings to the show.
Since I started listening to GQT I've moved home seven times, but the show has been a constant, helping me to face the challenges and see the potential in every new garden that I have tackled.
"Do you really know the panellist?" My son would ask me that question almost every week and I would tell him, once again, that when the show was being recorded at the Royal Botanic Garden Edinburgh, I was invited to take tea with Bunny Guinness, Bob Flowerdew and Chris Beardshaw, before they faced the audience.
"And I sat beside Anne Swithinbank at a very posh lunch in London."
Anne's book, The Greenhouse Gardener, has been on my bedside table for months now as I await delivery of my new greenhouse, and if I scan my bookshelves I can find titles by most of the knowledgeable panellists who, each week, solve the gardening conundrums of a nation, delivering their answers with gentle humour and no shortage of wisdom.
And that's the secret to GQT's long and continuing success. The experts who make up the panel are at the very top of their game, they've garnered success at The Chelsea Flower Show, earned their reputations through many years of getting their hands dirty and assessing the results, and yet they wear their learning lightly.
Far from sitting in judgment on the audience and their problems with wonky carrots and roses gone awry, they are right down in the dirt with them, sympathising, analysing and sometimes gently bickering amongst themselves about the solution.
Listening to the show, on Sunday afternoons on BBC 4 at 2pm, and repeated on Friday afternoons at 3pm, is like being amongst friends and, I suspect, lots of young gardeners tune in, especially now that they've added brilliant botanist and houseplant fanatic James Wong to the panel.
So thank you Gardeners' Question Time for wit, wisdom and good company. It will be 75 next year. Here's to the next 75.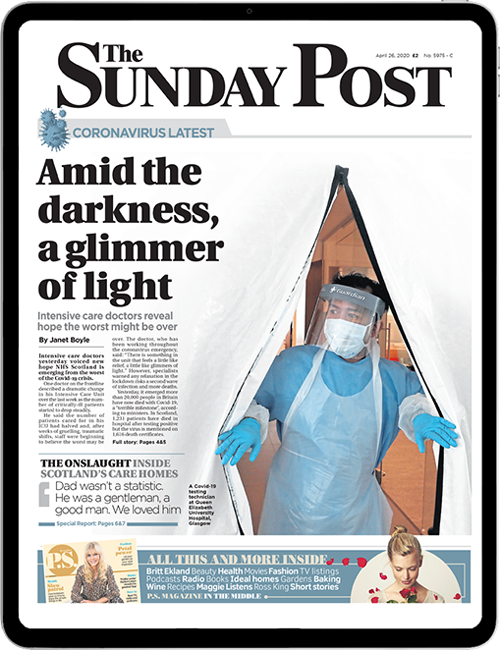 Enjoy the convenience of having The Sunday Post delivered as a digital ePaper straight to your smartphone, tablet or computer.
Subscribe for only £5.49 a month and enjoy all the benefits of the printed paper as a digital replica.
Subscribe