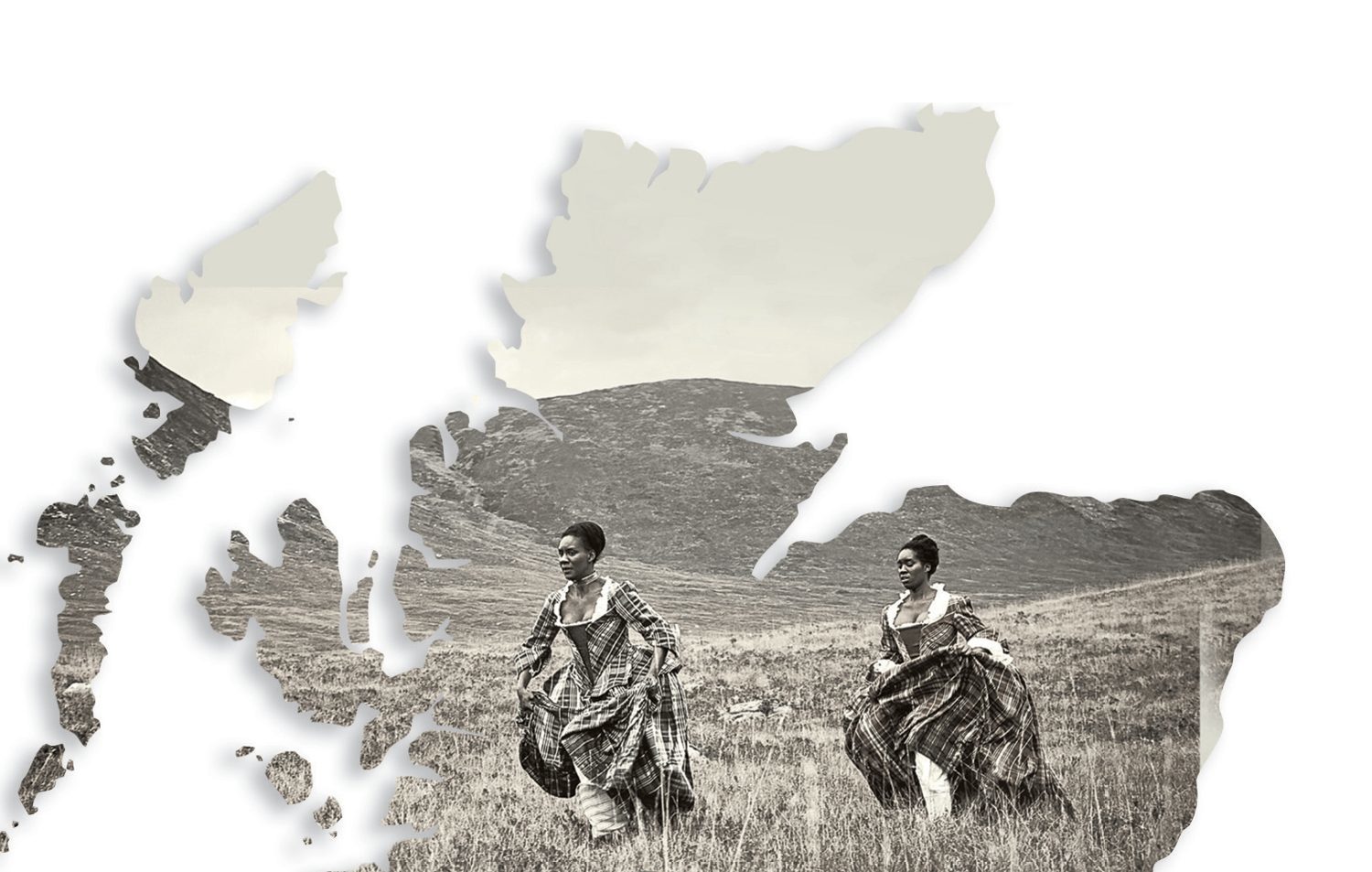 THE buildings might be landmarks, the street names may be famous, but the legacy of the slave trade remains – according to campaigners – Scotland's guilty secret.
They hope to change that with a series of events during Black History Month, which starts today and aims to salute and celebrate the experience and contribution of black and ethnic minority Scots.
A reception at Glasgow City Chambers will throw light on Scotland's role in the slave trade when a film made by sisters, Moyo and Morayo Akande, will be screened for guests.
Most Glaswegians remain unaware that many of the street names and buildings around the imposing council headquarters have links to slavery, named after and often built by merchants whose wealth was built on the misery of others.
Streets in the Merchant City area are named after the business barons who bought swathes of land in Glasgow in the 1700s after making a fortune from tobacco leaf grown by slaves on their plantations in America and the West Indies.
Andrew Buchanan, John Glassford, Archibald Ingram and James Dunlop are all remembered in street names while Jamaica, Virginia and Tobago streets highlight their business interests abroad.
The Gallery of Modern Art was once the home of William Cunninghame who reportedly held 300 slaves at his family's estate in Jamaica.
Sir Geoff Palmer is among those who believe it is time the city — and Scotland — looked at our past with clear eyes and the professor emeritus from Heriot Watt University in Edinburgh believes that clarity and honesty is long overdue.
He said: "The history has always been there but the historians never pushed it, instead concentrating on other aspects of Scotland's past, and it was never taught in school."
Sir Geoff, 77, who was born in Jamaica, said: "It should be in the school curriculum.
"I've given lectures all over Scotland and there is a stunned silence when I talk about this subject. People come to me afterwards and ask why they never knew about it.
"I know historians who thought the Scots maybe couldn't take it, which I found rather insulting.
"I think there was an element of fear and it was decided to just not talk about it, but it's offensive for anyone to try to manage what the people should know.
"I don't think we can drive half an hour in Scotland without happening upon this history."
Whether it's streets and buildings of Glasgow or the statue in Edinburgh to politician Henry Dundas, who delayed the abolition of slavery, there are reminders, in bricks and mortar, of the riches made by the tycoons shipping slaves from Africa across the Atlantic.
There is currently a campaign to have a plaque added to Dundas's statue to give a fuller picture of his past and Sir Geoff believes that's the correct course of action rather than pulling down monuments.
The attempts to tear down statues of Confederate generals from the American Civil War led to violent clashes in the United States recently.
"I understand the viewpoint of people who want them down, but you can't knock down the GoMA," he continued.
"All these buildings and statues should be accompanied by a plaque to describe what they stood for and represent.
"It would not only educate but help people understand the way we lived and adjust to the way we live now."
Actors Moyo and Morayo, from Bearsden near Glasgow, also believe it is time for an honest appraisal of Scotland's history.
They made a film called 1745, which is about two sisters on the run through the Highlands as they try to escape their master, after discovering that wealthy families in Scotland had slaves in the 18th Century.
"Pulling down the statues is covering it up, but it's a fine line," said Morayo, who also wrote the film.
"Hiding history is the worst thing you can do and we need to learn about the past to inform the future, but we don't want to live in the past either.
"If you can't see what they did, it's misleading. You need information, like plaques, in order to educate."
Morayo and Moyo, who were born in London to Nigerian parents but moved to Scotland when young girls, were shocked by Scotland's slave trade history.
Morayo, 29, said: "I wanted to write a period piece set in Scotland and it was while I was looking through archives that I found an advert which had been placed by the master of a runaway slave.
"I wasn't aware there were black people in Scotland at that time. It wasn't ever taught in school.
"I began researching and found the extent of the issue of people being brought here by merchants and made to work in their houses."
Moyo, 28, was equally shocked when her sister told her.
"I couldn't believe it," she admitted. "The very detailed notes in the adverts in order to find and reclaim their 'property' were astounding to me."
The film premiered at the Edinburgh Film Festival and receives two showings this week at the BFI London Film Festival.
A number of other screenings are scheduled and the sisters are now developing the short into a feature film.
Now that Glasgow, in particular, is starting to accept this despicable part of its history (there have been several books written, a series of exhibitions are planned and Glasgow University is in the midst of a huge research project into the subject), Sir Geoff believes it will eclipse other cities' response to their slave past – like Liverpool, where the International Slavery Museum was opened 10 years ago.
"One of the good things about Glasgow is that people are responding to the new knowledge, which I find really hopeful, and I think they are willing to go even further than Liverpool did."
He added: "A lot of the prejudice of today is based on the cruelties of the past. If we know more and deal with the past, we can have a better future."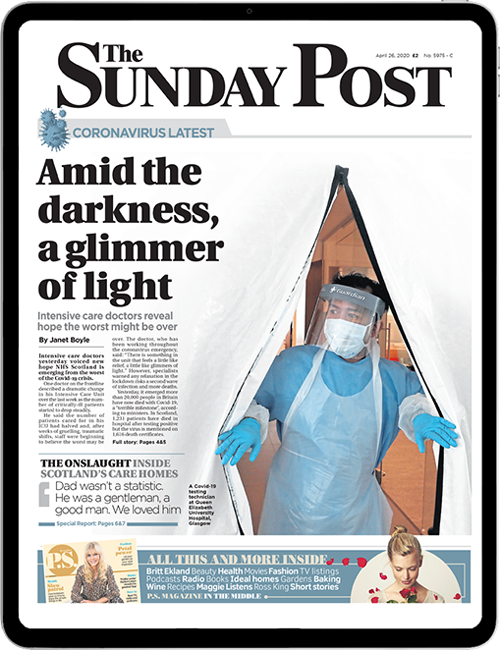 Enjoy the convenience of having The Sunday Post delivered as a digital ePaper straight to your smartphone, tablet or computer.
Subscribe for only £5.49 a month and enjoy all the benefits of the printed paper as a digital replica.
Subscribe