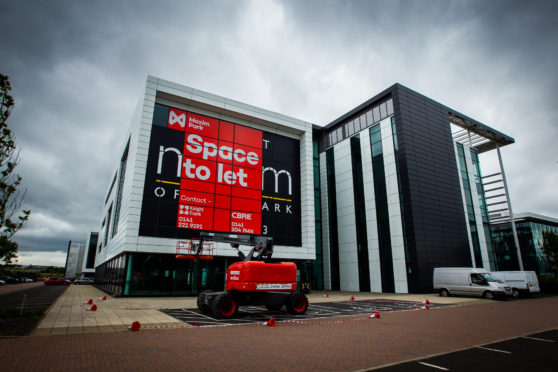 When Alex Salmond opened Scotland's biggest office park, it was meant to help drive the nation's economy while ­welcoming thousands of workers to the imposing glass blocks.
Almost exactly 10 years on, the £330 million Maxim office park remains two-thirds empty, with 489,000 sq ft unused and the car park desolate.
Drivers on Scotland's busiest road, the M8, stream past the multi-­million-pound white elephant at Eurocentral in Lanarkshire every day, but the tenants never arrived.
Proposals to fill the site include making it the home of the new Monklands Hospitals and the Hamilton campus of the University of the West of Scotland (UWS).
But MSP Richard Lyle now believes the offices should become homes, and said: "My view is some of the empty units should be turned into housing.
"Maxim is like a self-contained village. It has excellent shops and restaurants and even a nursery. It is right beside the M8 with easy access to Glasgow and Edinburgh.
"It is something I would be willing to take forward with Maxim in discussion with North Lanarkshire Council to get things moving.
"Maxim could benefit by providing much-needed housing."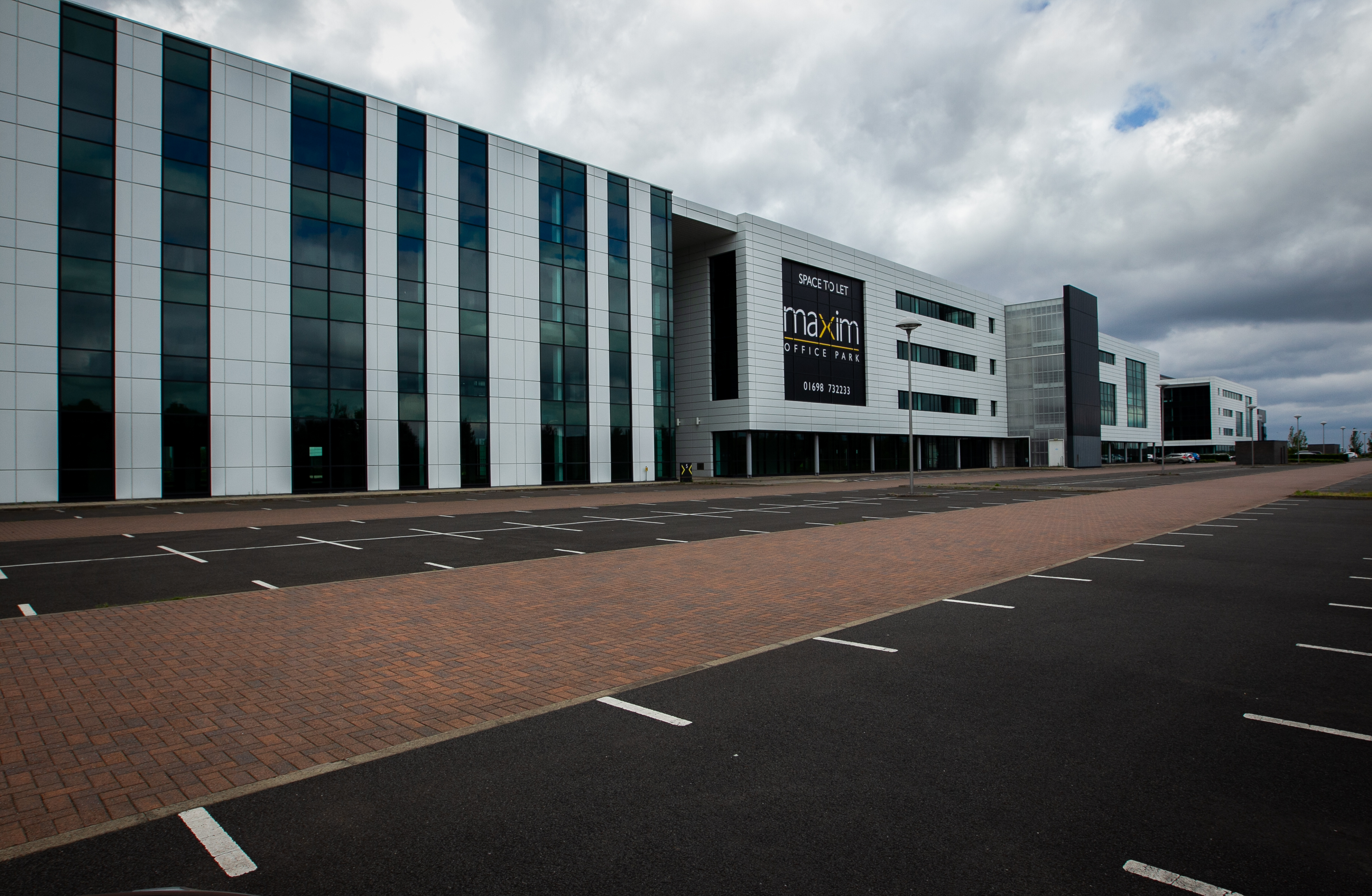 Maxim was officially opened in September 2009 by then First Minister Alex Salmond and Olympic cycling hero Sir Chris Hoy.
Mr Salmond described it as a "world-class" office park and an important driver for the Scots economy after the park was built speculatively on the site of the mothballed Chunghwa plant, which made tubes for computer monitors and TVs.
Property investment company Tritax raised £330m of private finance to pay for 10 buildings with 750,000 sq ft of office space.
But, opening after the 2008 ­financial crash, it struggled to find companies to fill the buildings.
In 2011, the Bank of Scotland ­suffered a £65m loss after offloading its loan to an American private equity investor.
It had provided a £95m loan and sold the debt for just £30m.
Companies that have moved in include the Scottish Environmental Protection Agency, Balfour Beatty and life sciences firm TC BioPharm.
David Melhuish, director of the Scottish Property Federation, said: "At the time Maxim came on, we were in a pretty deep recession and that wouldn't have helped get early tenants. In recent years businesses have wanted to refocus on city-­centre locations.
"We are beginning to see upward press on rental values in city centres so, depending on how far that goes, companies may look again at the edge-of-town places."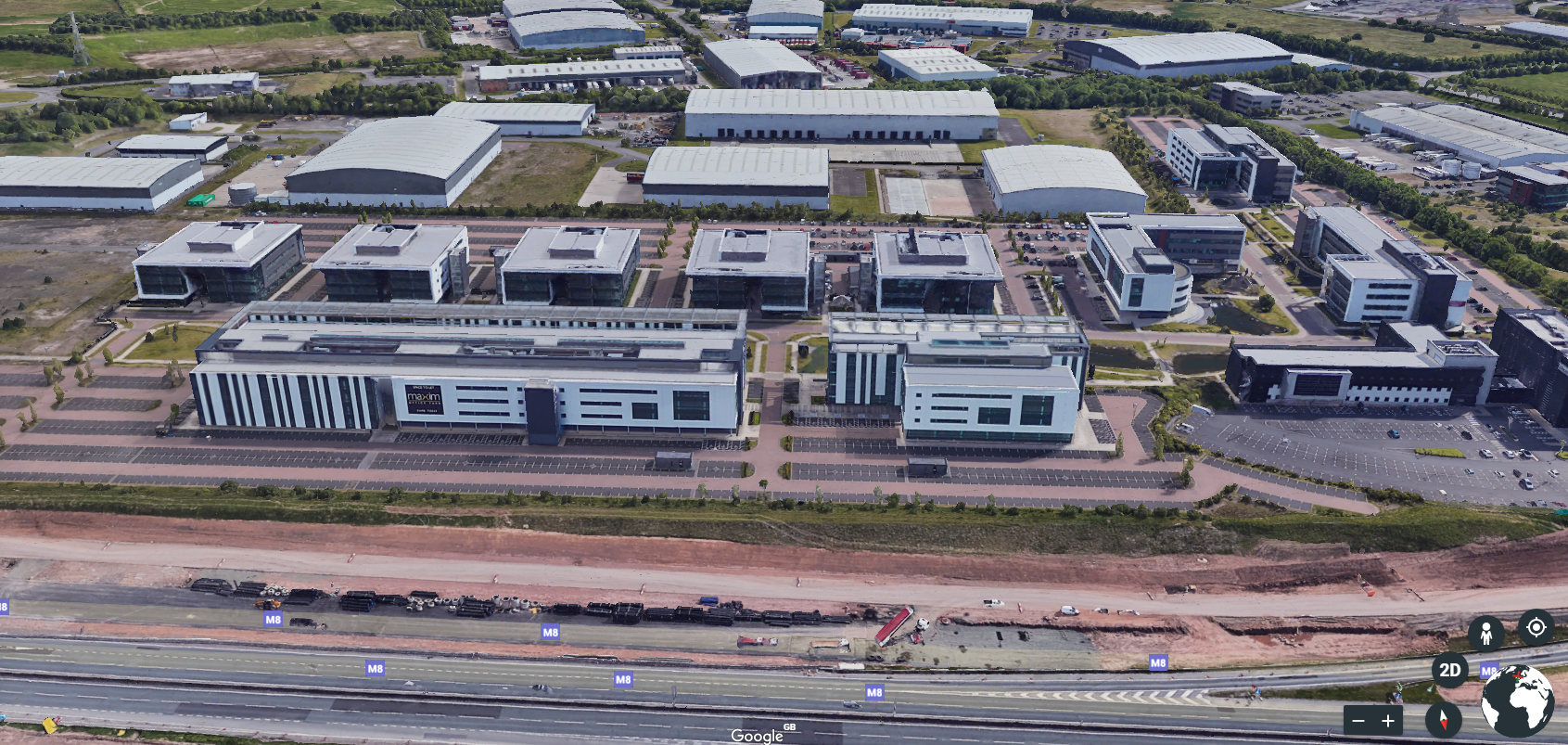 CoStar real estate analyst Grant Lonsdale said: "Over the past few years demand for office space in city centres has been strong, which hasn't helped the out-of-town market.
"The vacancy rate for offices in Glasgow city centre is currently 7%, the lowest level in 16 years. There is also about a million square feet of office construction going on just now.
"Maxim's location may also be a sticking point for some firms. There is a perception it is more suited to industrial occupiers."
Stylish hotel group Dakota opened a 92-bedroom hotel at Eurocentral in 2006.
Andrew Ovenstone, Dakota group operations director, said: "A big part of choosing the location was the promise of the office park and a thriving business community.
"In the absence of that not ­materialising as quickly as anyone would have liked, we have just focused on delivering a good product and seeing where else we could acquire clients.
"The hotel has prospered in a difficult location. The office park is not achieving the occupancy the owners would like, but the facilities are good and there remains a positive undertone about the area."
Improvements to the M8 have cut journey times, and extra buses have been put on to the business park.
Last year London-based ­property investor Shelborn Asset Management bought the office park for £38m.
Director Mark Rabinowitz said: "The level of interest from potential occupiers has been hugely positive in recent months and we're highly ambitious for the park.
"We have big plans in the offing and are in talks about bringing a range of amenities to the site, along with a host of new tenants and events.
He added: "We wouldn't have purchased the property if we didn't think it had real potential."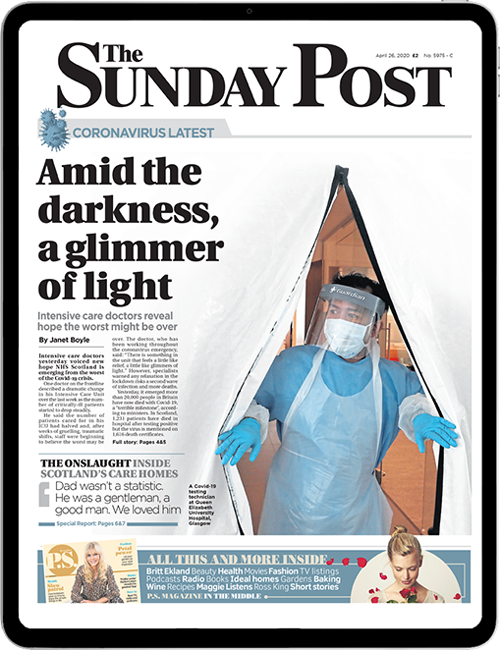 Enjoy the convenience of having The Sunday Post delivered as a digital ePaper straight to your smartphone, tablet or computer.
Subscribe for only £5.49 a month and enjoy all the benefits of the printed paper as a digital replica.
Subscribe