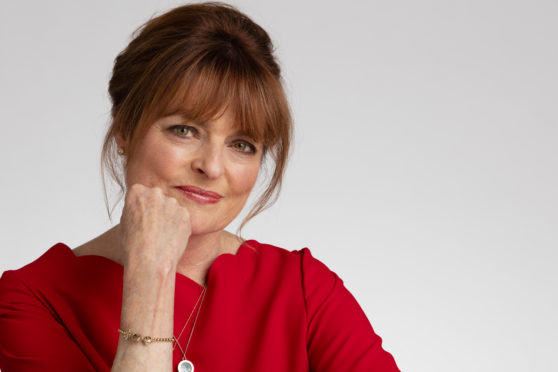 Former Blue Peter presenter Janet Ellis and husband, John Leach, should be marking their 31st wedding anniversary this week.
But the actress-turned author, and mother to singing star Sophie Ellis-Bextor, says their celebrations are on hold.
Janet, 63, who launches her second novel How It Was next week, followed by an appearance at the Edinburgh International Book Festival, reveals: "My husband has cancer and is having chemotherapy.
"We are not doing anything nice for our anniversary as John is having treatment, so we will wait until next week when we wet the book's head.
"The cancer is part of our life and takes precedence when it needs to, but when he has breaks from treatment we have a lovely time.
"We are determined that we are going to make the best of it and we do. Our family are amazing and we have really supportive friends."
The actress, who is also mum to Jackson, 32, and Martha, 28, adds: "That isn't to say we don't feel scared, angry, and frustrated.
"But we still love life and each other, and that's the main thing. It comes from John. He is a very funny, strong, kind bloke. He gives us permission to be that, too."
Back in her Blue Peter days, rumours were rife that Janet, who had already parted from Sophie's, dad Robin Bextor, and was in a relationship with John, was sacked by the BBC for being single and pregnant with his son.
"I left Blue Peter in July, 1987, and Jack was born in August," she says.
"I was so heavily pregnant, the idea that they were shocked, well, they had a funny way of showing it. In the programme, there was absolutely nothing but support.
"Obviously, Jack forced my hand somewhat, but it wasn't a question of being sacked. It would have been hard to stay.
"Sophie was four when I started and eight when I left. You go off filming. I was away for weeks at a time. Doing that again with a newborn would have been horrific, so I pre-empted that and said, 'I don't want to have another contract, thank you'.
"I don't feel life is easier now for women with children. It won't be until you have affordable childcare and support in the school holidays.
"Sophie has five children and manages because she can afford childcare. I am understudy to that if I'm needed."
Janet has set her second book – the first written in her own name – in 1970s Kent.
It explores the distant and competitive relationship an unsuccessful wife and mother has with her teenage daughter. Mum Marion has seen the Swinging Sixties, feminism and any chance of an exciting life pass her by in this poignant, cleverly nuanced and sometimes funny tale which unfolds as she sits by the hospital bed of her estranged and dying husband.
"That really isn't the relationship I have with my daughters," Janet insists.
"Conversations with girlfriends though sometimes led me to think that some people do struggle a bit with their daughters' burgeoning sexuality and likewise there is a stage as a teenager that you suddenly realise that your parents are sexual beings.
"I am quite happy to hand the baton on, but I think Marion feels she never got her fair share. She doesn't want to let go yet.
"I always wanted to have a conversation with my own children.
"When they get to teenage, it tends to be a bit one-sided but I thought I would just keep it going.
"I didn't want them to get to know me all over again. I just lived out loud in front of them.
"They are really nice people. They are funny and kind and I am sure I would like them even if they were somebody else's. They are absolutely not clones of me.
"We have lots in common but do different things as well. I really enjoy their company."
And she is thrilled to be "grandma" to 40-year-old Sophie's children: "I bagsied that name early on because I really like it.
"Soph and I live about 10 minutes apart, but we all see each other a lot. With Sophie's boys being so close, geographically, I am not a special event. I am really lucky that the 15-year-old still wants to hang about with me. He talks to me a lot, which I really love.
"I take them all out one at a time in the holidays. If Jack and Martha have children I won't have a day to myself.
"Grandchildren keep you in the world in a way. Obviously, you don't have to do everything they do – I'm not very good at Fortnite – but I am glad I know what it is."
Janet, an optimist who is dismayed by poverty, inequality and unfairness in society, adds: "I like the way they see the world differently. In a time when a lot of it makes me feel incredibly pessimistic it's great to have these tiny optimists running around."
No stranger to heartache, she has suffered a string of miscarriages, mourned both parents, and dear friend, Blue Peter co-presenter Caron Keating who, before her death to breast cancer in 2004, was godmother to Martha.
The death in hospital penned by Janet is coloured by personal experience but the details are too painful to reveal.
"You go into a hospital for something else and something takes you right back there," she says.
"At the time I was so struck that this is how life so often finishes, in this place where you hardly know who people are.
"The medical profession are brilliant. However, I don't think we have the practices in place to make it possible for someone to slip out of the world as comfortably as you might like.
"A lot of people share that experience of wishing you had said goodbye to someone in a different way.
"Trying to protect them from the stuff that is going on around them; absolutely necessary, medically sound, delivered with kindness, but not necessarily the most peaceful or resolved way of looking after people who are facing the end of life and know that they are."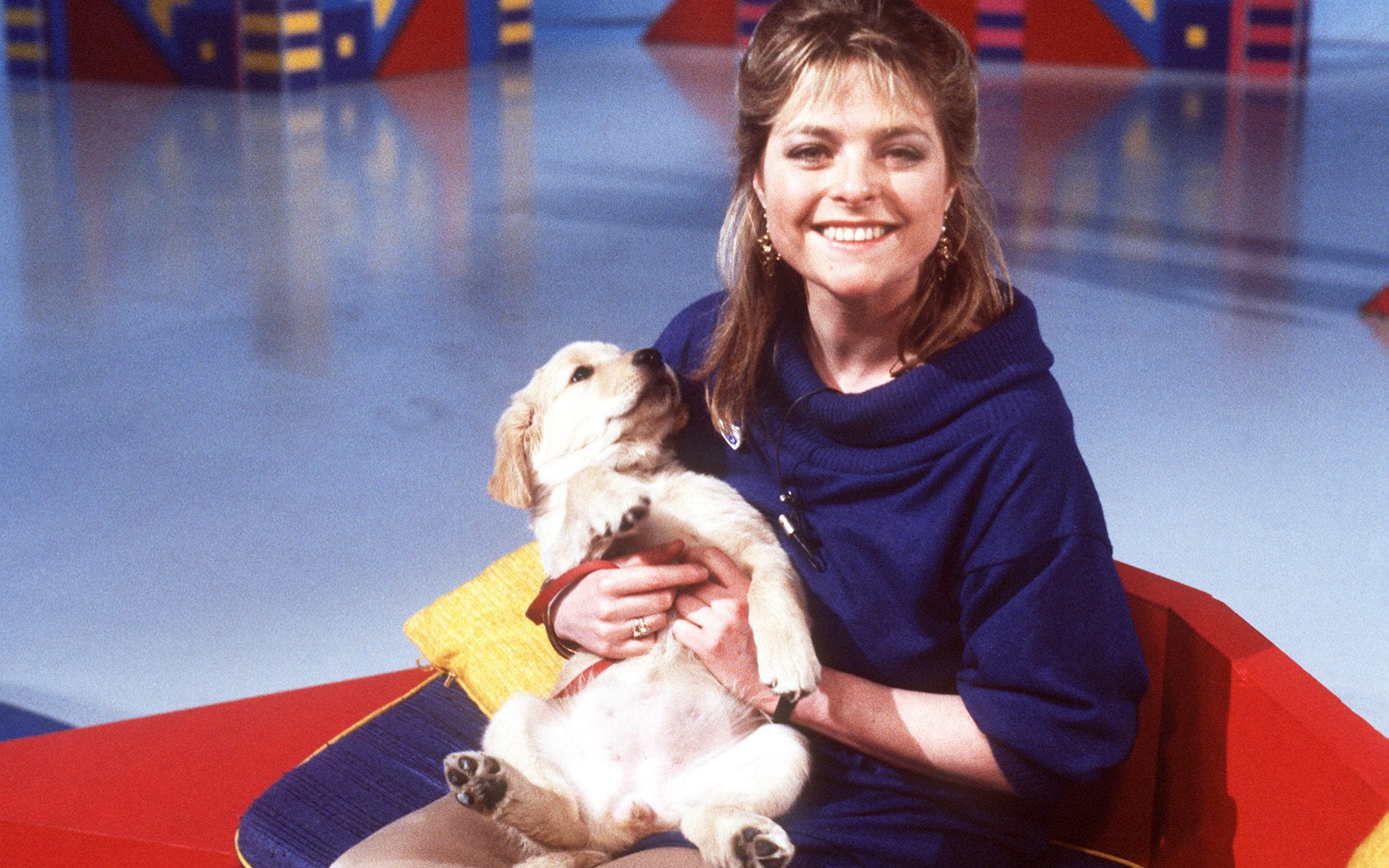 And she admits that she left authorship to her senior years out of fear. The writings of the clean-cut face of kids' TV contain dark, unwholesome elements with her debut, The Butcher's Hook.
She says: "I was afraid of criticism, and something about the fact that you are saying that that's the way you see the world.
"The latest book explores some dark themes. I'm a hostage to fortune – people shining a light and thinking it is turned on me, which it hasn't.
"But I stand by it and wouldn't want it any other way."
How It Was, published by Two Roads, is out on Thursday (£14.99) Janet Ellis will be at the Edinburgh International Festival on August 13.
---
A free fall jump from 20,000ft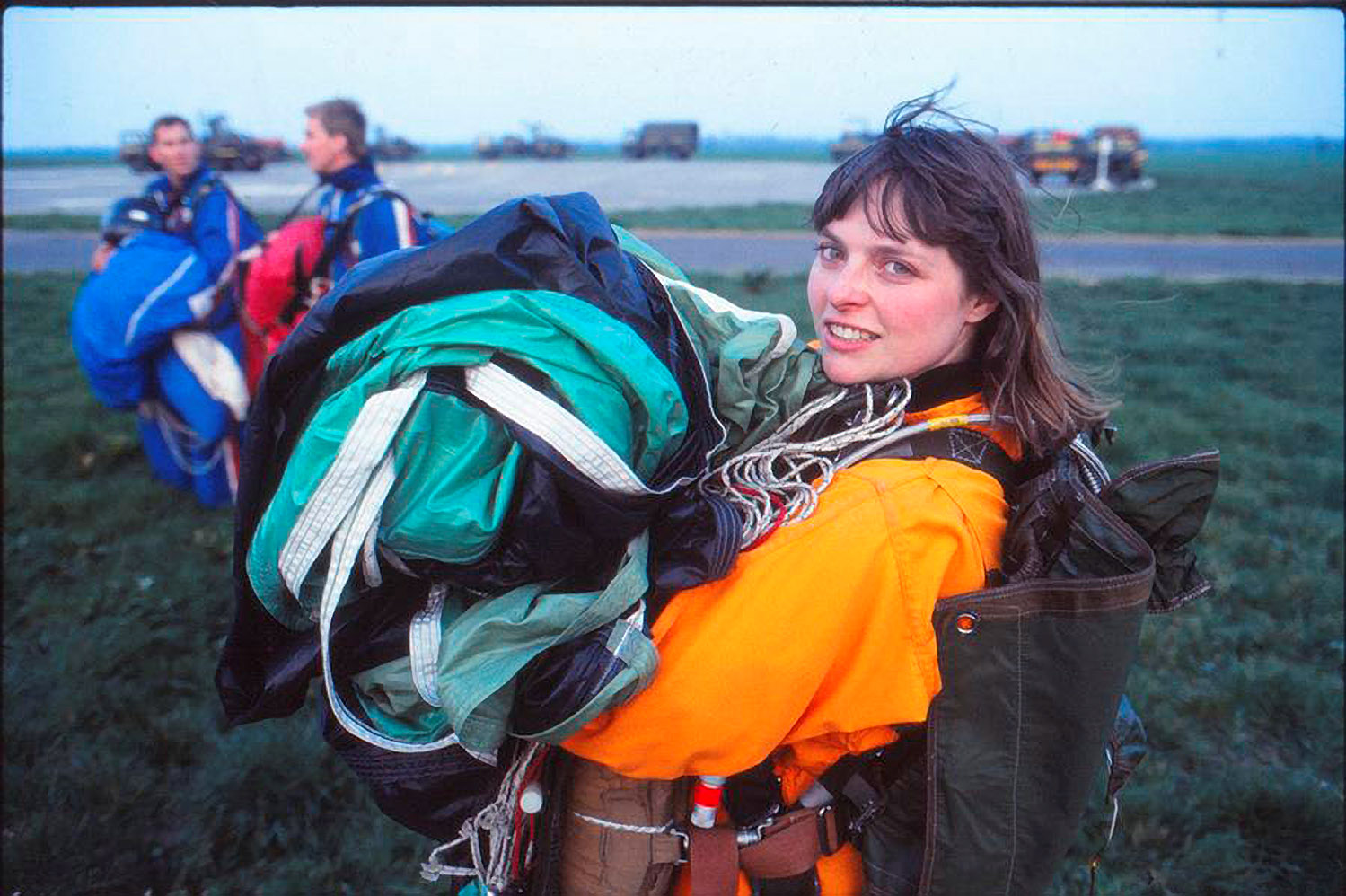 It was only four years, but Janet's time on Blue Peter has helped to make her the much-loved household name she is today.
Janet joined the Blue Peter team in 1983 and in her 380 riveting, funny, and often downright dangerous appearances, she did everything from performing a tap dance routine with Bonnie Langford to training with the Royal Marines.
She has scaled Australia's Ayers Rock where she suffered a terrifying asthma attack and has bathed a four-tonne elephant in Sri Lanka.
Back home, she endured a white-knuckle winching during a high-rise rescue exercise from Britain's first alpine style cable car on Derbyshire's Heights of Abraham, 170 metres above the ground.
But the outstanding moment of her Blue Peter career was her UK free fall parachuting record after being accepted to train with the RAF Falcons.
Janet suffered a broken pelvis during training but went on to become the first female in Britain to have achieved a 90-second free fall from 20,000 feet before pulling her ripcord.
After leaving the show, she returned in 2000 for the unearthing of a time capsule buried in 1984. Together with Simon Groom and Matt Baker, she opened the contents of the box to retrieve items that included the collar of the show's dog, Goldie.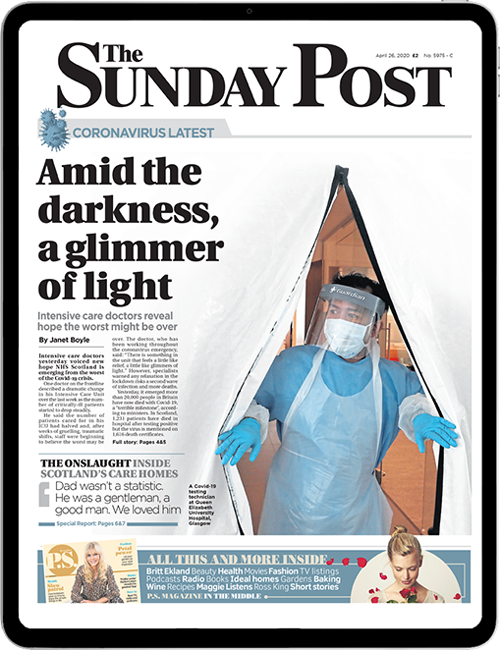 Enjoy the convenience of having The Sunday Post delivered as a digital ePaper straight to your smartphone, tablet or computer.
Subscribe for only £5.49 a month and enjoy all the benefits of the printed paper as a digital replica.
Subscribe