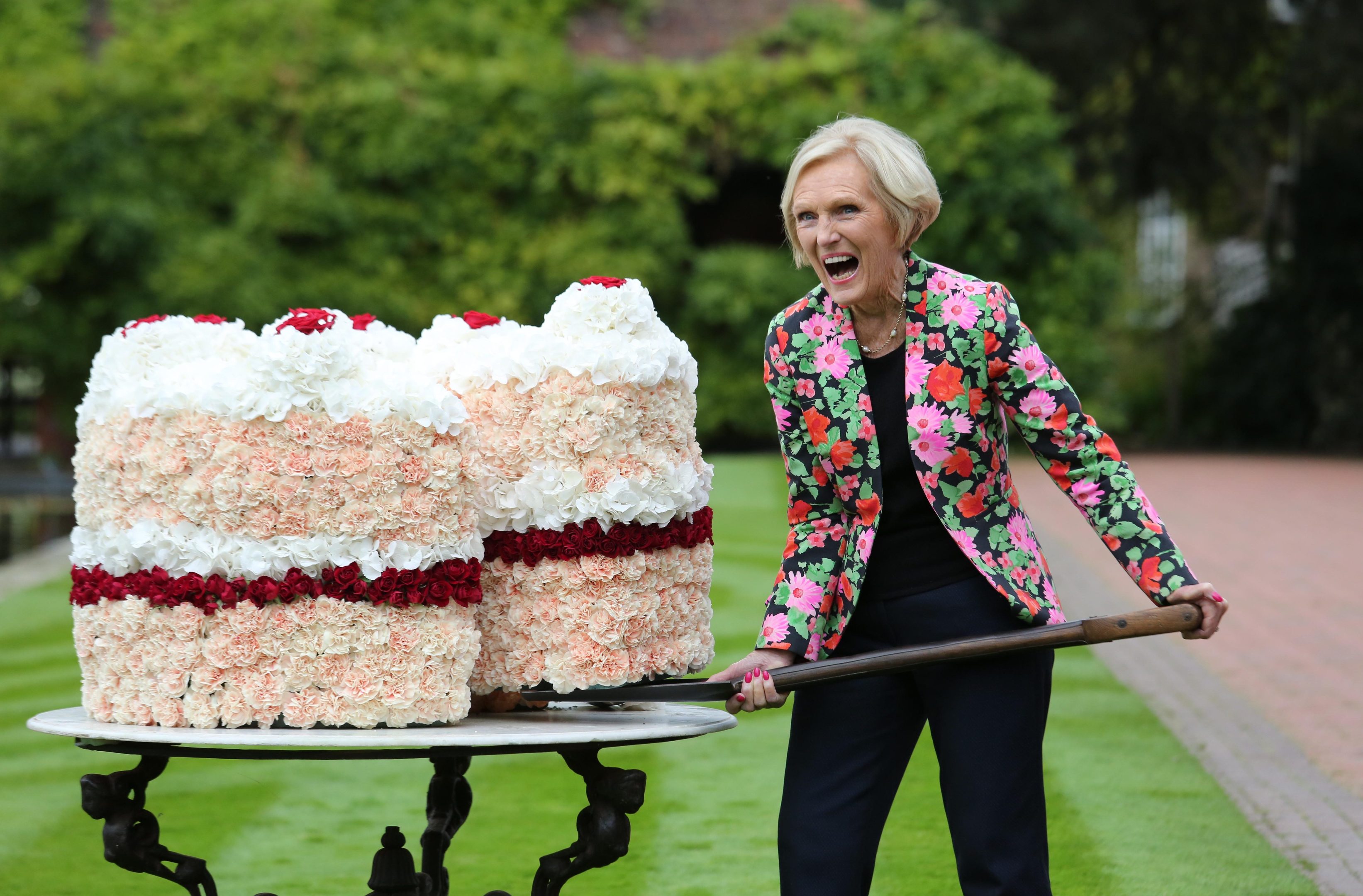 WITH a home in Buckinghamshire and that gently-posh Home Counties accent, she seems the archetypal English rose.
But as Mary Berry gets set to preside over a new series of Britain's biggest TV show, she's told iN10 how much of what she is was forged north of the border.
And beneath those colourful floral jackets and smart jeans, the doyenne of the Great British Bake Off is happy to be a good slice Scottish.
"My mother was a Scot," says Mary.
"She was born on the banks of Loch Lomond at Alexandria and went to Glasgow High. So I certainly feel that connection."
The bond with mum Margery lasted for the vast majority of Mary's 81 years. Her mother died just five years ago at the age of 105.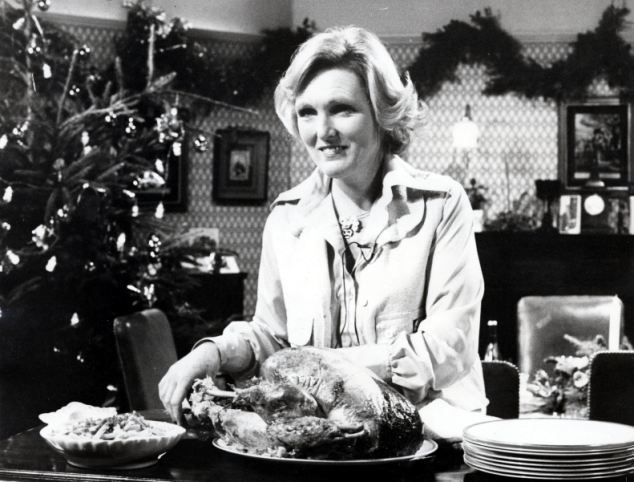 Mary believes her church-going mum's longevity came down to her love of people and the community, and her passion for entertaining.
With more than 70 books to her name, there is barely a dish that Mary hasn't come up with a recipe for.
And her mum's love of food and good, old-fashioned fare was where it all started.
"I definitely have memories of the sorts of things she made. She used to use what she called Scotch mince a lot – although I'm not actually sure it's that different from anybody else's mince, to be honest!"
While the Bake Off benches are sure to be a flour-strewn mess over the coming weeks, Mary admits her expansive kitchen is a clean and tidy example to them all.
Even the pickiest neat freak would be lucky to spot any waste – and that goes back to mum's teachings, too.
"She was very frugal," confides Mary, who was born in 1935.
"For example, she said that if the family didn't take sugar in tea or coffee she would make the occasional pudding and cake. And that's what she did."
Mary's kids got the best of educations at Gordonstoun school, Moray, and she says there have been no shortage of idyllic holidays north of the border.
And she almost saw a Scot pick up the most sought-after prize in baking last year.
Only a controversial semi-final elimination stopped Perthshire's Flora Shedden from making a final flourish that would surely have given Nadiya Hussain at least a run for her money.
"Flora was brilliant but she was 19," says Mary. "She hadn't the background knowledge that you really need for in-depth baking. It was just that at her age she didn't have the experience. But, gosh, she worked at it."
And Flora, who has shared her recipes exclusively with Sunday Post readers, has been working at it ever since.
She's quit uni to focus on some of the opportunities presented by the show, which has become a ratings juggernaut Simon Cowell can only dream of – last year's final was watched by 15 million.
So, does Mary reckon putting her studies aside is the best move for Flora?
"Taking the break from university is absolutely the right thing to do," she insists. "I'm sure lots of young people will buy her book. She was brilliant and she'll go far."
The series has become such a phenomenon that Mary, Paul Hollywood and presenters Mel and Sue attract big crowds wherever they go.
That would be more than the case if they were ever to undertake a live tour, like fellow smash Strictly Come Dancing.
But Mary says fans can forget about the possibility of a theatre or arena run.
"Leave my family and go off on the road? Oh no! I love the BBC Good Food Show, when the two of us are on stage live with 2000 people.
"It's tremendous and enormous fun. But that's a one-off as far as I'm concerned, because it's a great strain being away from home.
"But for TV, going to Bake Off is like joining the family. You're thrilled as soon as you walk in and it's very nice indeed."
Mary admits that with a dozen – if not a baker's one – of new faces each year, it can be daunting to put names to them all.
It's not until the series progresses that a bond forms between contestants and judges, and that's when she feels things really get going.
But there's no chance of any improper influences.
"The bakers stay in another hotel," she explains. "We never see them, never have a meal or pass the time of day. It's very easy to have a favourite or some home story or whatever and as judges we have to be fair."
It doesn't, though, stop Mary, Paul, Mel and Sue bonding over a late-night meal and few drinks to unwind after a long filming day.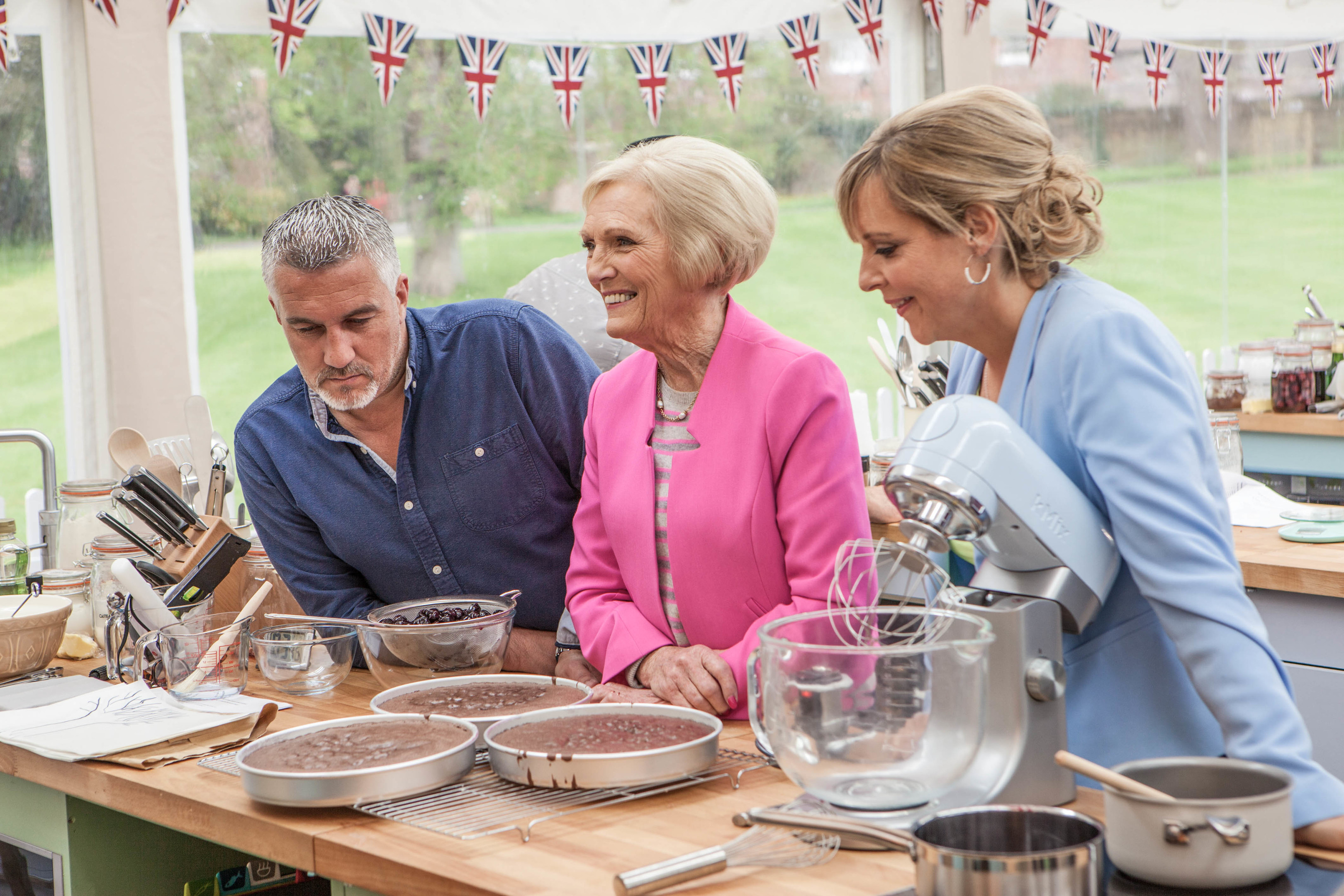 Last year's finale was the most emotional ever with Nadiya Hussain's inspirational winner's speech moving the nation – and even Mary – to tears.
Now, with emotion firmly back in check, she tells us why Nadiya was baking perfection. "She had flair from the beginning and she had an exceptional knowledge. She is a natural home baker and her family appreciated her. Her husband washed up while she did it. She grew and grew but she was able to do it because she had done her research.
"She made mistakes, but she got through them and we were all very proud of her."
Practice makes perfect and despite her decades of experience there's no chance of Mary's baking bowl staying unused for very long.
The night before we chat was daughter-in-law Sarah's birthday, for which she'd baked a cake. And Mary's influence has spread down the generations.
"All my grandchildren (she has five) bake," she says proudly. "My daughter Annabel's children, Louis and Hobie, are 10 and 12 and do it totally on their own.
"Louis makes chocolate cake and Hobie makes banana or lemon drizzle. I'm always doing normal family cooking, which I've done all my life. That's very important to me. I don't think of just being a baker, I'm an all-rounder."
While she says modestly the team are just following the formula they were given when the show was launched, Mary acknowledges GBBO has brought around an amazing change for her with other series, books and more.
"Life has changed so much because I'm so busy. But I feel very honoured to be asked to do Bake Off. I love it."
So, finally, can she reveal the recipe for GBBO's success?
"Well, I'm not surprised it's a popular show because there are so many things on TV that aren't authentic and are all noise and drama. You think of ones that you don't know the language.
"There isn't another programme that the whole family, from the baby to the grandmother, will sit in front of to watch and be enthralled."
Great British Bake Off, BBC One, Wednesday, 8pm
---
READ MORE
Prepare for the return of The Great British Bake Off with these fabulous recipes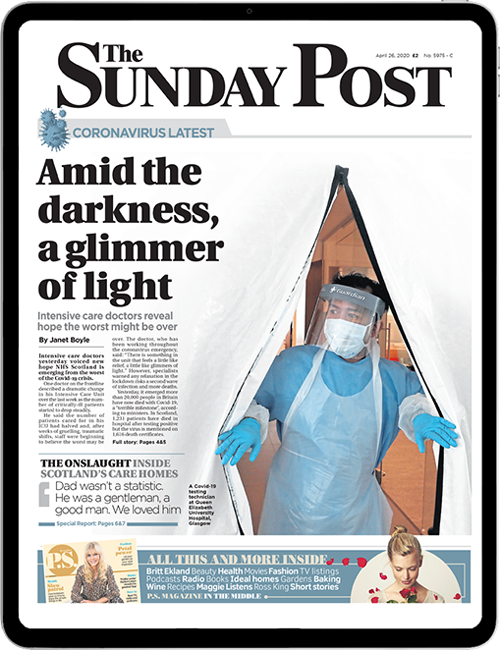 Enjoy the convenience of having The Sunday Post delivered as a digital ePaper straight to your smartphone, tablet or computer.
Subscribe for only £5.49 a month and enjoy all the benefits of the printed paper as a digital replica.
Subscribe