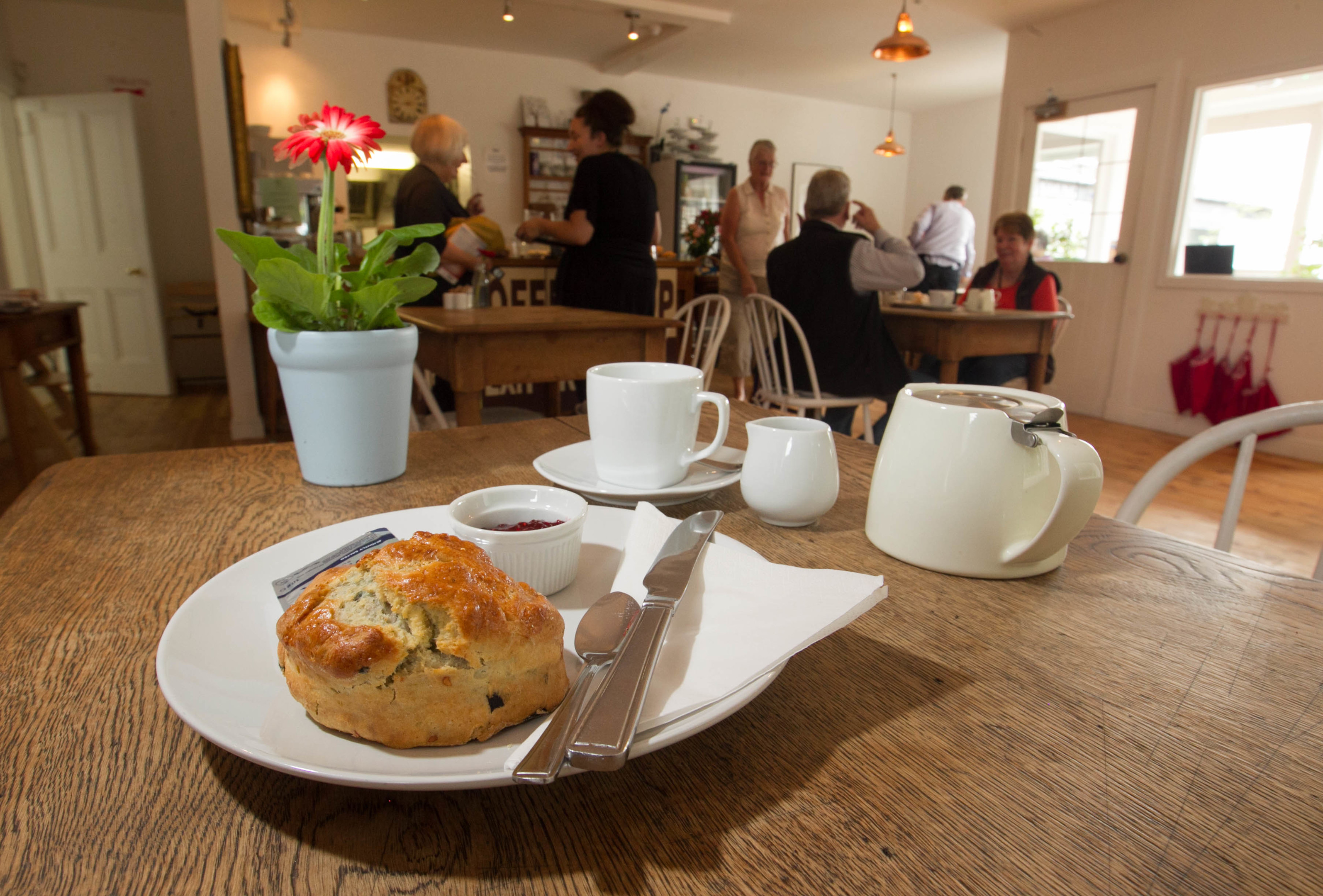 As regular readers will know, I do love a tip-off.
And so it is one sunny Monday morning that I find myself jaunting to Glencarse, just outside Perth.
A fellow scone lover has recommended I fit in a trip to The Chestnut Tree Coffee Shop.
He's a man who knows all about a decent scone – almost as much as me.
"It's not a glamorous place," he writes. "But delicious scones baked twice daily."
Say no more, Mr M. I'm on my way.
Glencarse is a wee place and the cafe isn't hard to find. As I pull up, I realise that my tipster wasn't wrong.
Glamorous it isn't.
But it has a sort of quirkiness to it, ample parking and looks clean and tidy.
Inside, it's actually quite charming, with wooden flooring, plants on the tables and a decent stack of newspapers. And I get a lovely welcome as I check out the specials on the blackboard, with the waitress explaining there are menus on the tables.
Sometimes the simplest dishes sound the best.
So I'm tempted by the sound of a bacon roll.
Come on – you know you can't beat it!
In fact, just the other day a long-term vegetarian confessed he'd had a lapse when he smelt frying bacon.
Understandable, my friend.
But I'm not sure if this is just a breakfast choice or not. And I'm overcome with a fit of shyness and am too bashful to ask if they're still available.
Besides, there's a little voice in my head.
And for once it isn't ranting about the state of the nation.
"Go on, live a little. Try something different," it says.
And so I find myself ordering a panini with chorizo, mozzarella and tomato.
Just after I've ordered, a couple come in. They don't even look at the menu, but stride up to the counter, exchange pleasantries with the waiter and order: "Our usual. Two amazing bacon rolls."
Oh, the pain. I fear I've made a mistake and wonder if I can fit in a panini, bacon roll and scone.
But that would just be silly. I'd need to curl up in the armchair in the corner for a sleep after it.
I needn't have worried, anyway. The panini is lovely. A delicious combination.
And the main event, the scone, comes with homemade raspberry jam and cream.
My tipster was spot on. This place isn't glamorous. But it serves delicious food and they know about decent coffee, too.
I could spend all afternoon here. But sadly, I need to head in to the office.
In a fit of generosity, I buy some cake and pecan and fudge shortbread for my colleagues who are holding the fort. Maybe I'm trying to buy popularity.
It works. For a wee while, at least!
WARM WELCOME 9/10 LOCATION, LOCATION 7/10 SCONE SCORE 9/10

---
READ MORE
Scone Spy goes back to the future at The Palais Tea Room, Dundee
Scone Spy: Enjoy tea on the veranda at Ochiltree's Dining, Abbotsford House