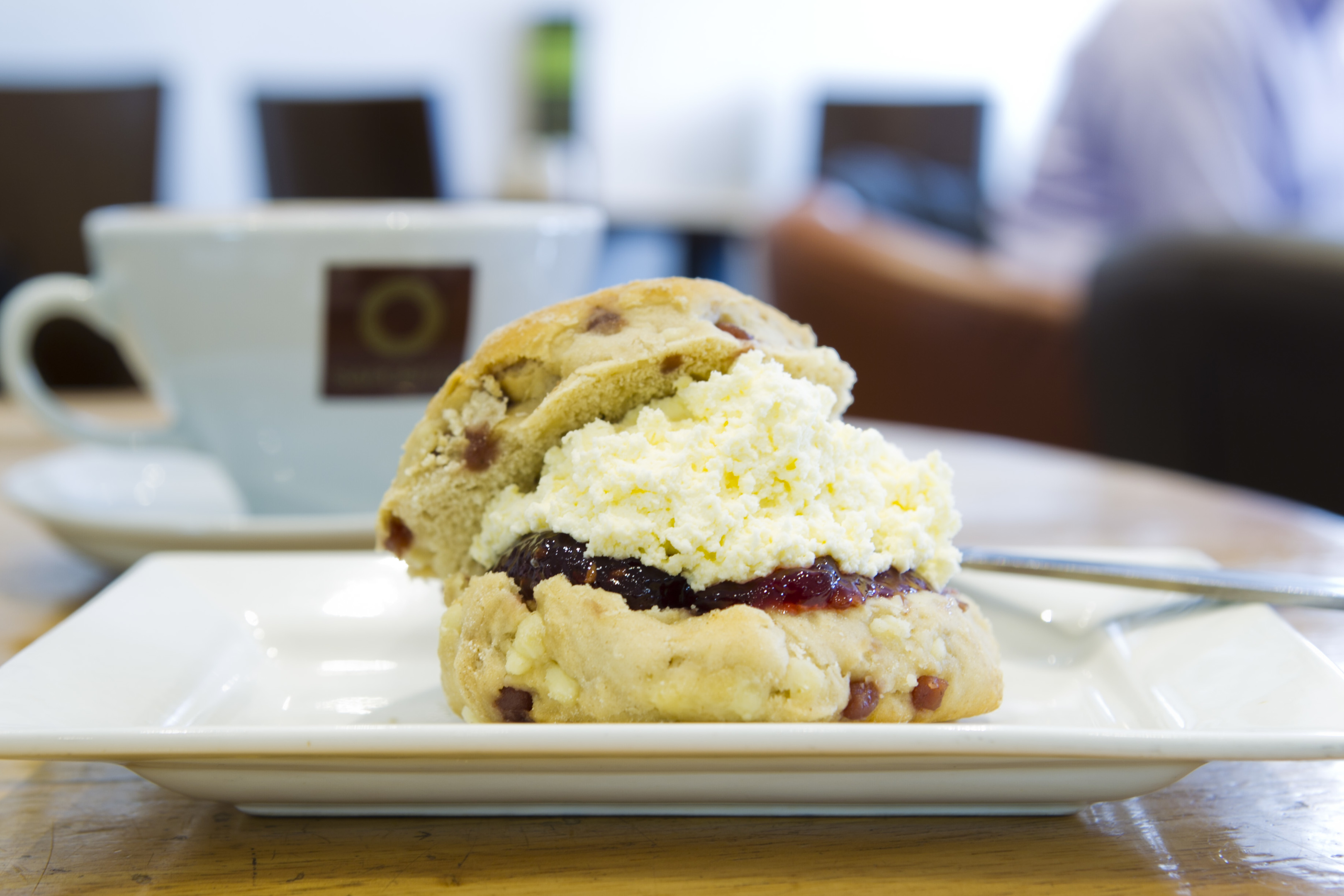 THERE was bound to be a price to pay at some stage and, sadly, that time has arrived with a vengeance.
It's the time of year when good intentions – you know diet, exercise, fitness, sorting finances, blah, blah – are everywhere. But, come on, everyone deserves a bit of scone-munching pleasure.
So, after a bit of burning off the calories it was time to put some on again.
The weather was grim, with an icy wind smacking me in the face and making my cheeks sting in the 30 seconds it took to dash from the car into the café.
Saporito Coffee in Paisley looks so deceptively small from the outside – a TARDIS is the only way to describe it – but roomy enough inside.
There wasn't one seating area, or two, but three.
I was half expecting Peter Capaldi to come running through on his way to fight the Daleks!
The café offered a large variety of sweet and savoury delights but, hoping to warm up my freezing tootsies, I opted for the soup and sandwich deal and my dining companion picked a savoury crepe and soup.
Our food arrived in a matter of minutes and the portions were like the café itself, a heck of a lot bigger than expected.
My mug of soup had transformed into a hefty old bowl and what I thought would have been a section of a baguette had morphed into an entire stick filled with ham and cheese.
The soup was tasty and restored feeling to my toes.
And for someone who believes broccoli-eating is a punishment, my companion fairly enjoyed his cream of broccoli and cauliflower soup.
I, unfortunately, had to sacrifice a part of my baguette to save room for the scone – well, it's the most important part, after all!
They had a tasty-looking selection of all sorts of sweet treats in cake stands on top of the counter.
Sitting proudly, were four – yes four– different types of scones and it nearly threw us off.
Plain, fruit, apple and cinnamon or white chocolate and raspberry.
Choices, choices.
However, the tough decision had to be made and we settled on a caramel slice for me and a white chocolate and raspberry scone for my partner.
The scone looked homemade, but the jam was definitely not. It came in one of those little plastic tubs you peel the lid off.
For the size of scone we doubted there was enough jam, but it proved to be the perfect amount.
The scone was moist and packed full of fruit and chocolate with flavour bursting out of it. It disappeared in a matter of minutes – much like my health kick.
However, scones are always worth the extra calories, especially ones as delish as this.
Warm Welcome 7/10 Location, Location 9/10 Scone Score 8/10