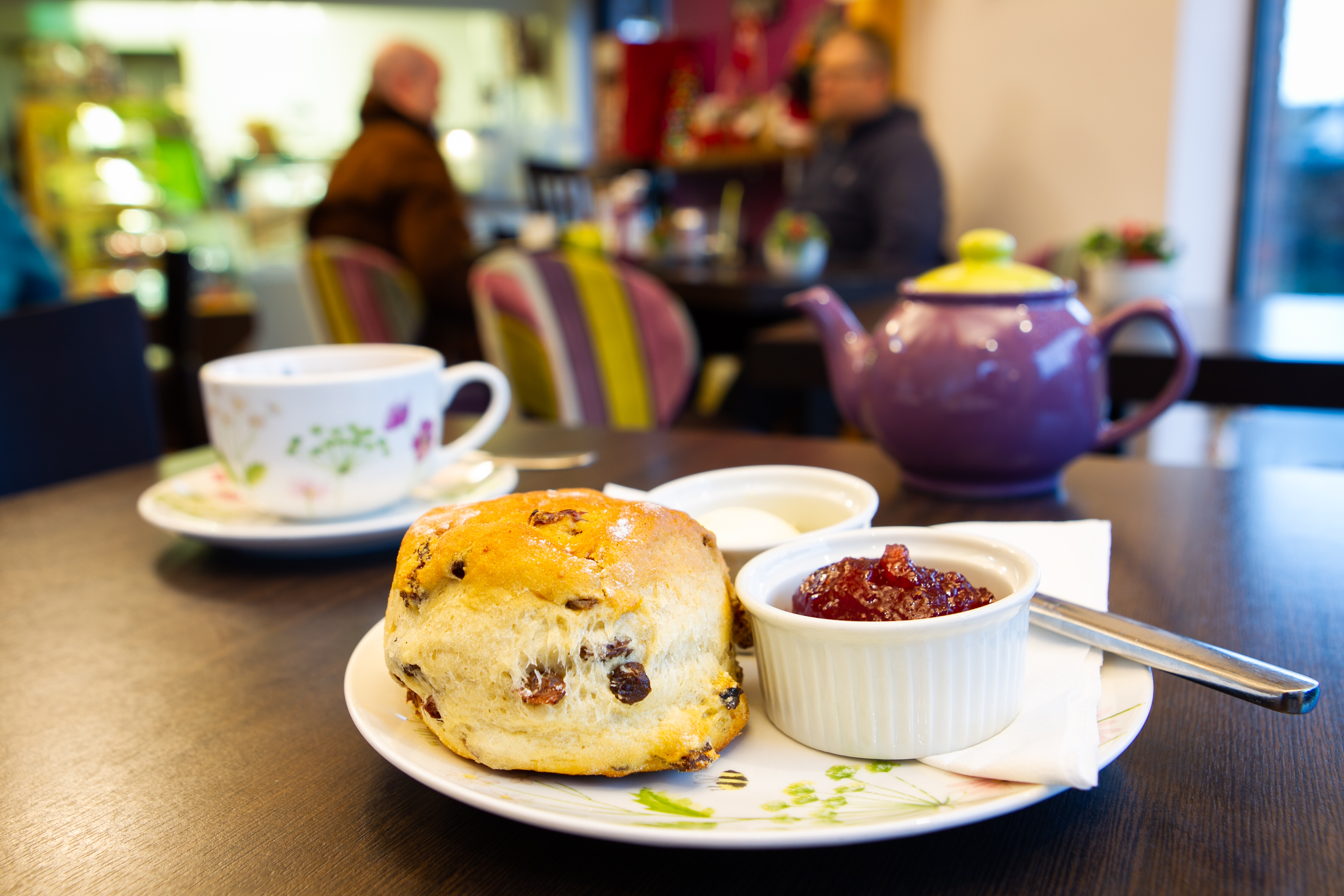 LIFE'S a hurry and scurry, isn't it?
We're always dashing hither and thither with barely time, it seems, to draw breath and have a wee moment.
That's such a shame as we all deserve a bit of "me" time.
And when we're going to catch a train there's even less time to stop and savour.
Which is a pity, as those who speed by Café Torino at Bishopbriggs train station are missing a stop-and-savour treat.
Handy for the train? Any closer to the tracks – it's on the slope up to the platform – and you'd be supping your cuppa with the driver.
It used to be an insurance office and was converted a few years back – a plaque high on a wall confirms Café Torino was established in December, 2013 – and it doesn't half serve the travelling public well.
Very early morning commuters can pick up a cuppa on the way while a national chain just a few yards away – mentioning no names but you know who you are – is still dark, deserted and needing a stiff shot of caffeine to wake it from its slumbers.
And we hear that service even went as far as opening when "the beast from the east" hit and the rest of the country went into enforced hibernation.
It's a bit of a Doctor Who-like TARDIS, bigger on the inside than it looks from outside. And with big windows letting light flood in, it's bright and airy. Welcoming, too.
The girls behind the counter point us to a free table on a Saturday lunchtime and dig out a menu for us.
There's loads of choices, hot and cold, sweet and savoury. And a glass-fronted display of cakes and, yes, the ever-essential scones.
My dining companion had already homed in on a tasty piri piri chicken panini but I was in one of my dithering, couldn't-make-my-mind-up moods.
"We're still doing our hot breakfast rolls," said one of the staff, conscious we'd just, technically, slipped into afternoon territory.
Oh, go on then, I'll have a crispy bacon roll (lovely it was, too).
And a fruit scone, which proved to be a gem, spongy and firm in even measure and this wasn't the sort of place to skimp on either the ramekins of jam or butter.
The only small issue – in the best possible way – was the bill.
Surely, some mistake, a tenner for all this and drinks? "No, that's right, there's a wee deal on the hot drink and roll," said the lady reassuringly.
Sitting back, nicely full and in no hurry to catch a train or indeed head anywhere else, there was time to people-watch.
Passengers hurrying in to town for Saturday socialising or shopping and others returning with bulging bags.
Do yourself a favour next time. Get along a little earlier and spoil yourself at this trackside treat.
WARM WELCOME 9/10
LOCATION, LOCATION 9/10
SCONE SCORE 9/10