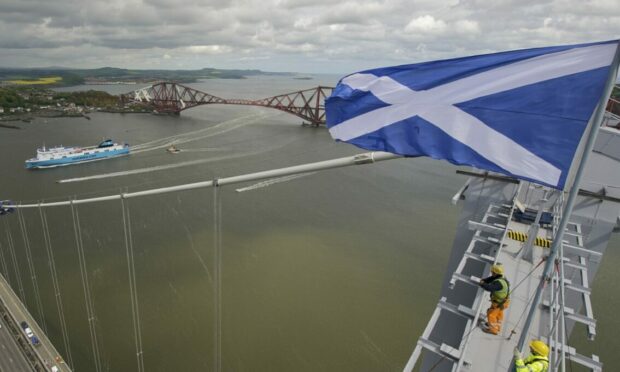 A Scot who helped create successful "Brexit buster" ferry links for Ireland has got big ambitions for what he calls unfinished business in Scotland.
Derek Sloan has been working behind the scenes for the past few years to restore a direct route for passengers and freight between Fife and Belgium.
On its own, the ferry link could unlock economic benefits for tourism and trade, whatever Scotland's constitutional status.
But Mr Sloan believes it doesn't have to stop there.
Smart tickets to Scottish isles
In a Sunday Post interview, he describes potential all-in-one ticketing which could see tourists in Europe disembark at Rosyth before going island hopping in the Hebrides.
Tourism potential would work both ways, he says, without being a direct competitor to the closest other link between Newcastle and Holland.
And he is already eyeing a major business opportunity for freight on land destined to become a "freeport" zone at the port of Rosyth.
These areas, with special tax status, could be a "dream come true" for the business plan, he says.
Mr Sloan set out his vision for the Rosyth-Zeebrugge route, which he hopes can become a reality by next summer with operator DFDS.
"This is the ideal time," he says.
"Air traffic is a problem, there are delays at airports and the sea ports on the south coast with customs procedures, congestion on our roads has become worse. So, the time is right to reinstate the Rosyth route."
Ferry service stalled before
There used to be a passenger ferry but it was shut down in 2010, and freight on the line was ended in 2018 by carrier DFDS, so what's the difference now?
"This will be unique," he explains. "Passengers would be vehicle only, not with walk-ons like in Newcastle which caters for a different customer to Amsterdam.
"You can imaging too how much closer the port in Belgium is for France, Germany and southern European destinations, making it attractive for holidaymakers with cars and campervans wanting to come straight to Scotland.
"I'm hoping it could lead to smart ticketing too – imagine being able to sell tickets for people to come from France or Germany which let them go straight to Scotland then onto CalMac ferries. The tourist agency would have no problem promoting that."
His freight plan might be at just the right time.
For me it is unfinished business.

– Derek Sloan
It takes freight off the roads travelling between Scotland and England, which he says can only be good for the environment.
The UK and Scottish governments have agreed to set up two "green freeports" at Cromarty in the north and at Forth Ports, which includes Rosyth. This could add value to the sea route and activity within the green port area.
Mr Sloan hopes his past record in exports and imports will help.
He is talking to Scarborough Muir Group about a site within the freeport boundary which would let small exporters and importers distribute smaller quantities of frozen and other goods throughout Scotland and continental Europe.
Mr Sloan began his business career in the 1970s, eventually setting up Continental Freeze in Broxburn.
The venture allowed seafood producers to store frozen goods for onward export and was sold to NorfolkLine as part of shipping giant Maersk.
He went on to become managing director in NorfolkLine, developing other routes, including the passenger and freight route between Dover and Dunkerque and a fresh fish facility in Larkhall.
He later developed routes in the Irish Sea including passenger ferries.
More recently, his consultancy work took him to Ireland where businesses were desperate to find a way around the UK to avoid dealing with a non-EU state and red tape along the way.
That's when he set up Ptarmigan and started talking to operator DFDS about Scotland again.
Brexit buster
"I have been involved for a very long time with this route and chartered the Scottish Viking to Norfolk Line when they operated the route," he says.
"For me it is unfinished business, and I restarted the project in April 2018.
"The model I am using is very similar to what I did with my two Irish colleagues on the Rosslare to Dunkerque Service, which is now successfully operated by DFDS, and known as the Brexit Buster."
In Scotland, he has political support locally including MP Douglas Chapman, and has had positive reaction from UK and Scottish government figures.
But there are obstacles to clear.
The high start-up costs mean government help is important, and UK border regulations need to be discussed further.
An agreement was signed with DFDS one year ago, which gave the project a push.
A vessel is said to be available and Mr Chapman, SNP member for Dunfermline and West Fife, has been talking to shipping bosses.
"I don't think it would take much to get the deal over the line," Mr Chapman said after a visit to Copenhagen in March.
Mr Sloan thinks ultimately customers are demonstrating the interest before the route is opened.
"The response I got from the announcement, that Ptarmigan Shipping and DFDS were working together on evaluating the route back in 2022 was incredible, from the passenger sector and numerous freight customers.
"I think it's reasonable to say it could be up and running in time for next summer."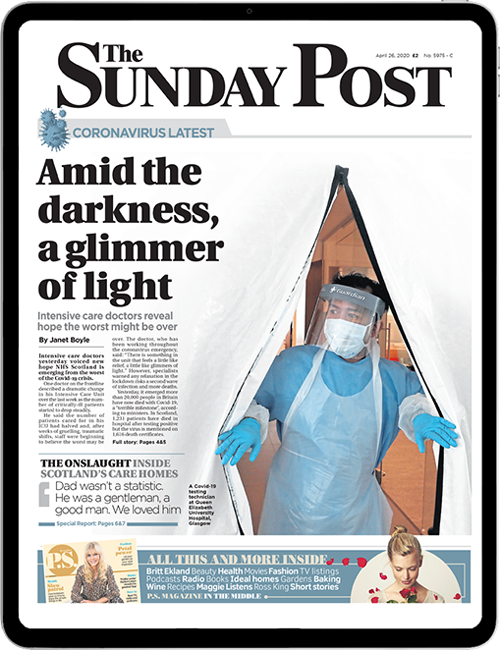 Enjoy the convenience of having The Sunday Post delivered as a digital ePaper straight to your smartphone, tablet or computer.
Subscribe for only £5.49 a month and enjoy all the benefits of the printed paper as a digital replica.
Subscribe