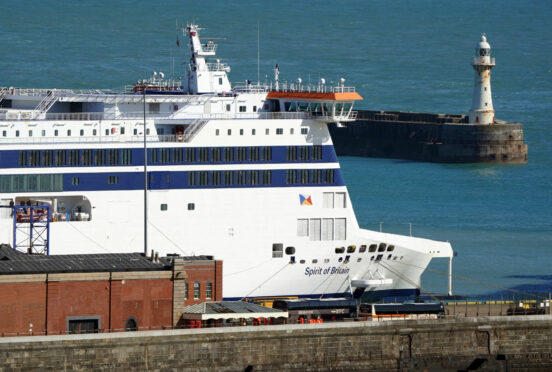 P&O Ferries has fired 800 seafarers as it is "not a viable business" in its current state.
The firm said it has suspended sailings "for the next few days".
Workers currently onboard ships were instructed by unions not to leave.
Coaches carrying agency workers hired to replace them are parked near ships at ports.
Footage obtained by BBC South East shows the moment P&O Ferries staff were informed they had lost their jobs. pic.twitter.com/dvRnptHfC9

— BBC South East (@bbcsoutheast) March 17, 2022
P&O Ferries said in a statement: "In its current state, P&O Ferries is not a viable business.
"We have made a £100 million loss year on year, which has been covered by our parent DP World. This is not sustainable.
"Our survival is dependent on making swift and significant changes now. Without these changes there is no future for P&O Ferries."
It added that after "seriously considering all the available options" it has taken the "very difficult but necessary decision" to hand immediate severance notices to 800 seafarers.
Those fired will be compensated for the lack of notice with "enhanced compensation packages".
Transport Secretary Grant Shapps said he was "concerned" and would be speaking to the company on Thursday.
He tweeted: "I am very concerned about the news from P&O Ferries this morning and we will be speaking to the company today to understand the impact on workers and passengers.
"Important to note other operators continue to run cross Channel routes, so passengers and goods can flow, but I am working with the Kent Resilience Forum to minimise disruption."
I'm deeply concerned at P&O announcement – due to the importance to Scotland of the Cairnryan/Larne route obviously, but also the impact on 100s of workers. Fire & rehire is an appalling practice & offends the basic principle of fair work. @scotgov will be seeking urgent talks

— Nicola Sturgeon (@NicolaSturgeon) March 17, 2022
STUC general secretary Roz Foyer said: "This is a damning, outrageous move from P&O and we offer our full support to the RMT union and all their members.
"We cannot – and will not – permit hundreds of workers to be sacked on the spot to be replaced by cheaper labour whilst P&O scramble to remain viable.
"We need to see an urgent statement from both the UK Government and the Scottish Government on how they intend to halt this scandalous misuse of employer power."
Meanwhile the Scottish Government will pay particular attention to developments on the Cairnryan to Larne ferry route, Nicola Sturgeon has said.
Speaking at First Minister's Questions on Thursday after reports that P&O was about to announce major redundancies, she said: "For Scotland, the relevant issue here is the Cairnryan-Larne route and we will pay particular attention to any implications for that."
She added: "This will be a seriously worrying time for those who work for P&O."
The First Minister said she hoped there would not be a "mass-scale fire and rehire situation".
Labour MP Dame Diana Johnson said people in balaclavas are "taking British crew off these ships", describing P&O's actions as "shameful".
Making a point of order in the House of Commons, the MP for Kingston upon Hull North said: "Members in port constituencies, not least in northern England, will be shocked at the news being reported about DP World, who own P&O Ferries, suspending services this morning, sacking 800 British P&O workers immediately by pre-recorded video message, and them being replaced by agency staff.
"I understand from the RMT union that these agency staff, mainly from overseas, are in buses on the quayside with a security firm, hired by DP World, wearing balaclavas and taking British crew off these ships. This is shameful and it goes against all norms of fair and reasonable behaviour."
She warned about new staff being hired on "less favourable terms" and said: "This is about a race to the bottom in terms of conditions reminiscent of the worst Thatcherite policies.
"The UK seafarers who are being removed from ships battled through the pandemic to keep that company afloat and P&O received taxpayers' support.
"This action will also have a major economic impact on places like the Humber."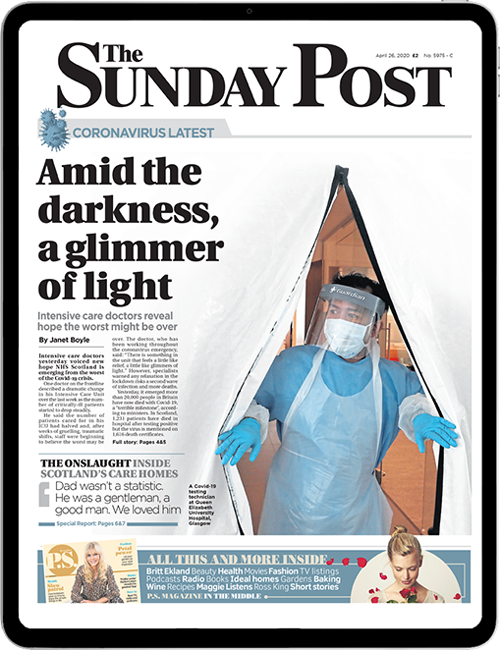 Enjoy the convenience of having The Sunday Post delivered as a digital ePaper straight to your smartphone, tablet or computer.
Subscribe for only £5.49 a month and enjoy all the benefits of the printed paper as a digital replica.
Subscribe