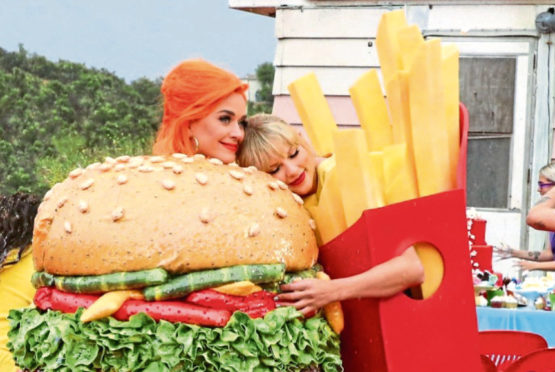 Do they still do Air Miles? If so, I've racked up quite a few of them.
In fact, it might be easier to list the places I haven't been to in the last couple of weeks.
Recently, I've jetted between LA, London, Glasgow, Edinburgh, back to Glasgow, London again, Gibraltar, Nice, Pisa, London once more and then back to LA.
With an act like mine, you have to keep moving!
I was in Gibraltar for a wee break, where I met one of my favourite comedians, Mick Miller, who's hilarious.
He told me he'd been watching the cricket for five hours – apparently it rubs its back legs together!
Last week I got to see that new Taylor Swift video, which caused quite a stir on the internet.
For the past few years, Taylor Swift and Katy Perry have been "feuding" over someone apparently pinching a backing dancer.
I think there was nothing to it – but the pair appeared together in the video for You Need To Calm Down.
Taylor, dressed as some chips, and Katy, dressed as a hamburger, shared an embrace.
Very silly, but also very sweet!
In the video there's a quote: "Mom, I Am A Rich Man" on a painting. That was actually said by my old pal, Cher, and she tweeted about the video.
In an interview, Cher recalled her mum telling her: "You know, sweetheart, one day you should settle down and marry a rich man."
Cher replied: "Mom, I am a rich man."
Taylor was made-up about getting a nod from pop royalty, and she tweeted: "When you have a song about being calm and the video has a Cher quote in it and she posts it so henceforth you are not able to be calm anymore."
Making up with Katy, getting plaudits from Cher – Taylor had not a bad week!
Me, too, as I've just found out I'm heading to Hawaii later this month to chat with Dwayne "The Rock" Johnson.
Dwayne was a big winner at the MTV Movie Awards with The Generation Award.
Quite an achievement when you hear him tell of what Hollywood made of him in the early days…
"When I first got to Hollywood they didn't know what the hell to do with me," he said, "as a half-black, half-Samoan, 6ft 4in, 275lb pro wrestler.
"I wasn't going to conform to Hollywood. Hollywood was going to conform to me."
I'll leave you with my trip to the Mandarin Oriental in Hyde Park, which had an amazing party to celebrate reopening after a terrible fire.
I chatted with Helen Mirren, Liam Neeson and Beverly Knight.
But a voice shouted: "Aye you've come a long way from the Clyde Disco Roadshows at the County Inn, Cambuslang!"
It was Bobby Hyndman, the former owner who just happens to be married to the wonderful general manager Amanda Hyndman. We had a good old bit of Glasgow banter.
I think it ended up a draw!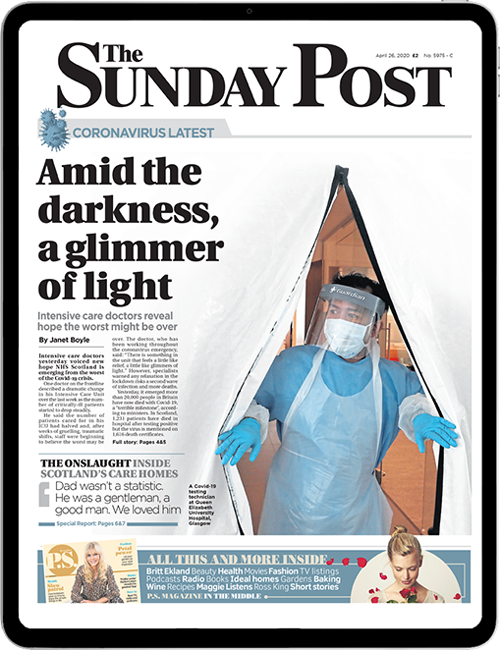 Enjoy the convenience of having The Sunday Post delivered as a digital ePaper straight to your smartphone, tablet or computer.
Subscribe for only £5.49 a month and enjoy all the benefits of the printed paper as a digital replica.
Subscribe