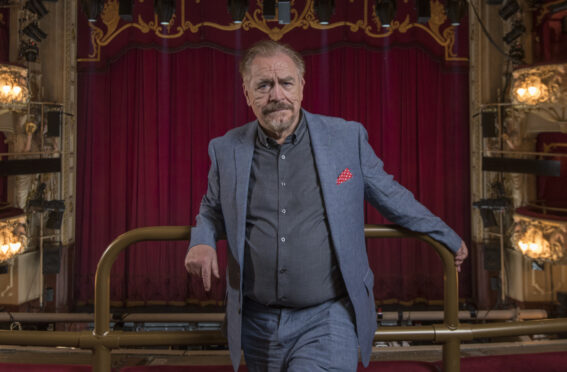 Filming on the new series of Succession has begun, and it has to be my favourite show at the moment.
I'd love to give you all a sneak peek at what's going to happen with the back-stabbing, power-hungry Roy family, but there's no chance.
In fact, the show's Scottish star, Brian Cox, is under constant surveillance to ensure he doesn't leak details of the hotly anticipated fourth series
He said last week that he can't talk about it because of producers "like the Gestapo".
In fact, actors only get the scripts a few days before the scenes are filmed.
"Getting a script is like getting gold," he said, adding: "I like to learn the lines."
Of course Brian's catchphrase on the show is him telling people to go away, except with a phrase that ends in "off!".
Logan Roy's fun: How Brian Cox gave the cast and crew of Succession a tour of his old stomping ground in Dundee
I like to think I've contributed to his performance, because he's told me to do that most times I've interviewed him…
As we're about to see the fourth season in hopefully the not-too-distant future the big question is will there be a season five?
"I have a feeling we'll go to five but I don't think we'll go much more than that, but that's not my decision."
Rumour has it that Brian was only meant to be in the first season.
"That's kind of a myth that was told to agents, like the character would only be around for one season, but they hadn't made up their minds yet and once we filmed they felt that Logan Roy's character had to be left for a little longer than one season.
My favourite book of the year (except for The Rise, which I co-wrote with the great Shari Low!) is Brian's very honest autobiography, Putting The Rabbit In The Hat.
He wrote openly in the book about being a father and regrets about the lack of time he spent with his children.
"Yeah, I had a lot of regrets about that," he said. "My own father died when I was eight so he is kind of a mythical figure in my life and I didn't know what to do, I was lost.
"My kids think I exaggerate and ask why I give myself such a hard time telling me, 'you're not bad'.
"I've always had a relationship with my children cause they're all smarter and brighter than me.
"Being a parent is the toughest job in the world I think."
Brian Cox: Scotland 'ripe' for independence but needs more confidence
It sounds like Brian has a healthier relationship with his children than Logan Roy does at least. Although the average family of wolf spiders have a more healthy relationship than the Roys…
Brian, of course, always loves to talk up Scotland, and is a fierce patriot. That extends to Scotland's burgeoning movie industry. Our most famous movie, Braveheart, was mostly made in Ireland, much to his disappointment
"Scotland is very much open for business, and we have the people to do it," said Brian.
"I just want to see Scotland get its just desserts. We lost Braveheart because we didn't have the financial incentives."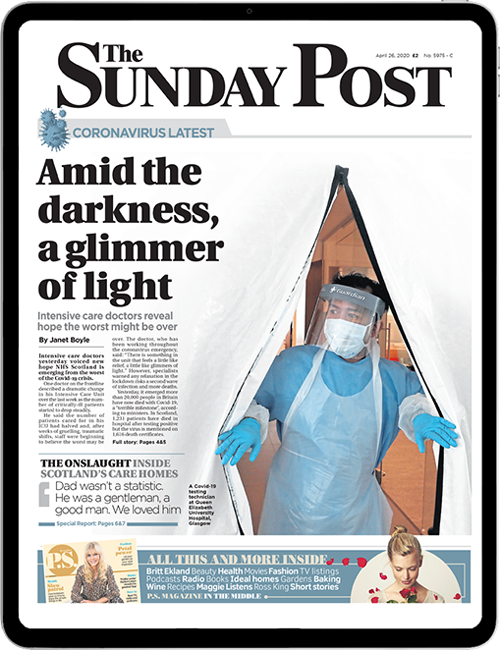 Enjoy the convenience of having The Sunday Post delivered as a digital ePaper straight to your smartphone, tablet or computer.
Subscribe for only £5.49 a month and enjoy all the benefits of the printed paper as a digital replica.
Subscribe