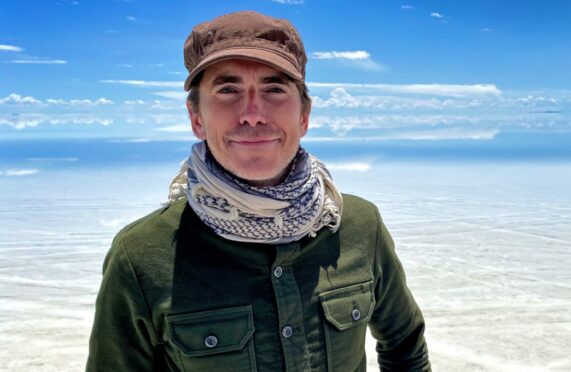 Adventurer Simon Reeve on the Amazon, almost dying, and inspiring others.
What can you tell us about your new series?
The idea was to travel the length of the Americas, experience them and try to understand them, as pretentious as that might sound. Surely now more than ever, with the craziness in Ukraine affecting us here, we realise we need to know what's going on around the world as we're all so connected?
Was South America what you thought it would be?
It was much better. It was more varied, complicated, astonishing and majestic. The mountain peaks were higher, the deserts were drier and the jungles steamier. It's stuffed with what's best about this planet, which is tens of millions of astonishing human beings.
What was the rainforest like?
I went into the heart of the Amazon jungle, the greatest rainforest on the planet, and I met the chief of an indigenous community there. Ten thousand acres are being deforested every day. She talked to me about protecting the rainforest and how it can effectively be a rainforest pharmacy for all of us. So many of our pharmaceutical drugs come from nature and the rainforest, and by killing it, we are potentially killing cures for cancer or Covid.
Covid halted you filming?
It was nearly two years. I expect people to be shouting at the telly about how old I look now and how I didn't age well during the pandemic.
Then after filming, you became seriously ill?
I was back home when my temperature peaked at 42 degrees, which is incompatible with life. I ended up on an isolation ward, being flushed with antibiotics. Eventually they dug some infection out of my leg, and decided I had a particularly rare version of paratyphoid fever, which means I get to be anonymised and presented at medical conferences now. It was touch and go at one point – they were worried I was going to get sepsis. You think, jings, this isn't too good, but I had faith in the NHS because they'd looked after me in the past.
Where did you contract it?
I'm pretty sure it was in one of the biggest cocaine producing areas of South America, where the cocaine that hits the streets of Glasgow, London and Dundee comes from.
Had you always wanted to travel?
It's not something I ever imagined doing. I come from a very ordinary family and we went to cold, wet beaches in the UK for holidays. Everyone thinks I'm just another southern posh boy from public school, but I'm not. I went to the local comprehensive, flunked out of school with no qualifications and went on the dole, never went to university, and became a post boy on a newspaper, which was my big break. I've been very lucky and not everyone will be as lucky as I am – in terms of getting on the telly, certainly – but I've had my fair share of failures and tragedy in life and that probably evens itself out.
Do you hope your story and background inspires young people?
I do hope the fact I had such a tricky start and don't come from the perceived traditional background of a telly type gives some comfort and assurance, particularly to young guys who don't fit into the easy mould of going to university or college. You need to take opportunities when they arise. I was on the edge of a bridge at one point but thank God I stepped back and gave life a try, and it started to go right for me – particularly when I realised people weren't going to gift me anything. My advice would be to take things step by step. Sometimes beginning a journey can help to find answers. There's a lot of lost young guys who don't know what to do with their time on the planet, so I want them to have faith in themselves and be the best they can.
---
Simon Reeve's South America, available on iPlayer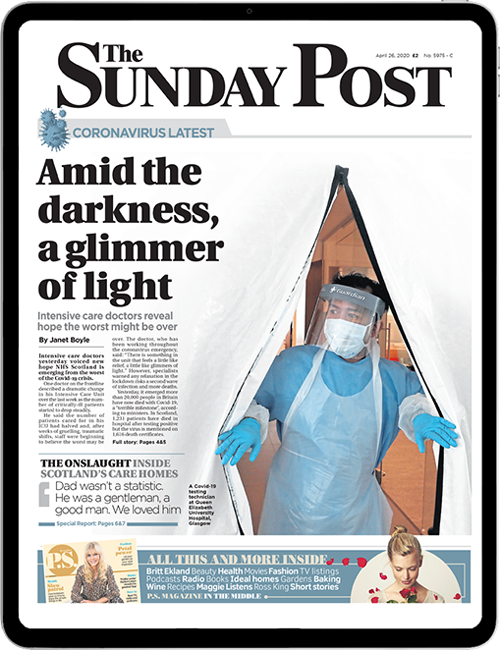 Enjoy the convenience of having The Sunday Post delivered as a digital ePaper straight to your smartphone, tablet or computer.
Subscribe for only £5.49 a month and enjoy all the benefits of the printed paper as a digital replica.
Subscribe