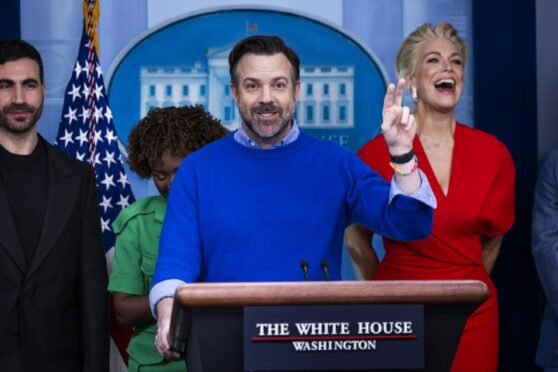 It's great to see comedy series Ted Lasso back on our screens for its third and, sadly, final series. Like many of you, I got into the show during Covid. It was such a welcome break from the madness and sadness.
During that time, Hannah Waddingham, one of the show's stars, and I would trade messages – heck, she even sang to me on one of them. It's permanently recorded and for my ears only!
Waddingham has gone from strength to strength, recently hosting The Olivier Awards and starring in the next Mission Impossible movie alongside Tom Cruise. I am sure that with her amazing talent, Waddingham could see all of that in her future, but a trip to the White House alongside Ted himself, actor Jason Sudeikis, and other members of the cast must have been quite a pleasant surprise.
During her visit last Monday, Waddingham dropped in on American President Joe Biden. The visit was to raise awareness of mental health issues and to urge people to reach out for support.
Mental health and looking after one another are key themes of Ted Lasso. From behind the lectern in the White House briefing room, Sudeikis told reporters: "While it's easier said than done, we have to know that we shouldn't be afraid to ask for help ourselves.
"That does take a lot, especially when it's something that has such a negative stigma to it, such as mental health. It doesn't need to be that way. If you can ask for that help from a professional, fantastic. If it needs to be a loved one, equally as good, in a lot of ways."
Mental health is part of President Biden's bipartisan "unity agenda".
Sudeikis said there should be no stigma attached to having mental health issues and reaching out for help because everyone knows someone who has suffered – or has been that person themselves.
"No matter who you are, no matter where you live, no matter who you voted for, we all know someone who has, or have been that someone ourselves, felt isolated, that's felt anxious, that has felt alone," he said.
"It's actually one of the many things, believe it or not, that we all have in common as human beings.
"That means it's something that we should all talk about with one another when we're feeling that way or when we recognise that someone is feeling that way."
The Bidens have seen some of Ted Lasso and are familiar with its messages of hope and kindness. As Ted himself said regularly, all we need to do is believe.
Sudeikis added: "I know in this town a lot of folks don't always agree, and don't always feel heard, seen, listened to. But I truly believe we should all do our best to help take care of each other. That's my own personal belief."
Now, that's what you call a Ted Talk.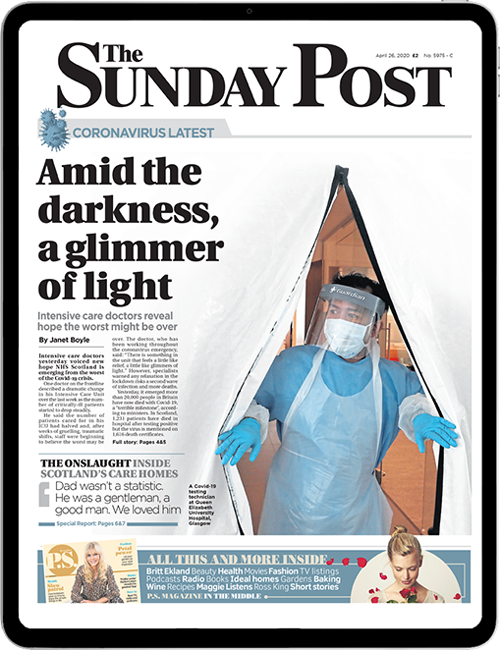 Enjoy the convenience of having The Sunday Post delivered as a digital ePaper straight to your smartphone, tablet or computer.
Subscribe for only £5.49 a month and enjoy all the benefits of the printed paper as a digital replica.
Subscribe