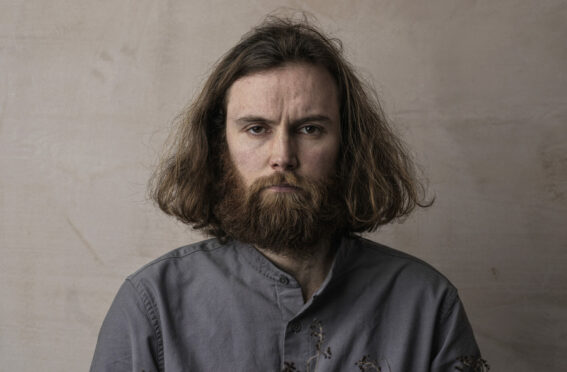 With our usual routines disrupted, the switch to working from home and a reduced social calendar, it's been quite easy to forget what day it is for the past 18 months.
As time begins to feel a little less strange and life moves out of lockdown, comedian Rob Auton is examining that very subject as he heads back on tour.
The Time Show, which debuted at the Edinburgh Fringe in 2019 to rave reviews, sees the writer and stand-up muse and ponder over how it's one of the few things everyone can just about get along on.
"There's a bit in the show about there being so many conflicting beliefs in the country right now that I'm surprised people can still agree on what time it is," he said.
"That feels even more relevant now. In my shows I just try to talk about what brings us together instead of what brings us apart.
"For me to be able to ask a stranger in the supermarket what time it is means we are working as a team, we are in sync. There seems to be so much stuff at the moment focussed on tearing us apart.
"Over the last year, the vast majority of people have worked together. It was brilliant to see really, moments where we felt we were all in it together.
"That's all I want to do, say that to people. I'm trying to remind myself as well because it makes me feel like I'm part of something, prodding myself to keep going and trying."
Does anybody have it in them to help me with some virtual flyering for this comedy/spoken word show by pressing the retweet button? I absolutely love doing it. I believe in it. I'm doing two weeks in London and then on tour around the UK yep. Tickets here https://t.co/C7fDqdH8P3 pic.twitter.com/S6xqdPhLWF

— Rob Auton (@RobertAuton) August 2, 2021
Auton would normally be heading to the Fringe this month, but uncertainty over restrictions has led to many performers opting not to make the annual pilgrimage this time around.
After a run of shows in London, though, he'll be heading north to play Glasgow and Edinburgh's iconic Stand venues.
And he hopes to return to the Fringe – where he's been going to perform since 2009 – next year.
"These dates have been rescheduled three times now, every time I always had that glimmer of hope," he said. "It's fantastic to be able to get back out there on the trains.
"I get a lot of my ideas just from being in life. Getting on trains and buses might not sound like much but I do get a small sense of achievement from getting there on time or finding a venue."
He continued: "That train trip up to Edinburgh is just such a loaded trip. It's such a magical month, and also horrific at the same time.
"It never gives with both hands that place. I've always come away with the sense of having built onto what I wanted to achieve. It's such a bootcamp for trying to get better at what you do.
"I follow Leeds United and [manager] Marcelo Bielsa was saying the only way to get better was to play against better opposition.
"Some of the crowds in Edinburgh have seen a lot of comedy and don't suffer fools! I miss it, so hopefully I'll be up there next year."
The upcoming shows are the continuation of a tour that was cut short by the pandemic, one that was set to be his biggest yet.
Auton was scheduled to take the show around the country, as well as a spell out in Australia.
"It was a good lesson not to take anything for granted, really," he said. "I've been sitting on the show for quite a bit, practicing it. The good thing about the shows I've been doing, they're all on subjects that age quite well.
"I was listening to it back and I was relieved that I still like it and stand by it, but a lot of things have happened over the last 18 months so it's about working that into the show."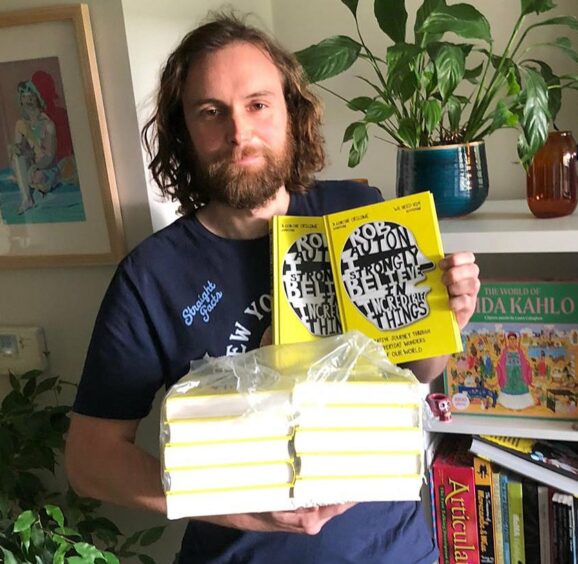 Keeping Auton in check at all times is a voice in his head telling him he's lazy.
But that's an accusation that could hardly be levelled at the stand-up, writer, illustrator and more.
As well as his stand-up tour, he is about to release a new book, and throughout 2020 hosted an award winning daily podcast.
"The book was something I wanted to do for a long time," he recalled. "It's basically everything I've got to offer in book form – it gave me the chance to sit down and really look at the work that I've done. I was really thankful to be able to carve out the time to do it.
"It takes you away from your thoughts, drawing a frog and bringing it to life, making something exist that only exists because I'm alive.
"I love Bruce Springsteen, he talks about how work and working can make you feel worthwhile. Getting over the obstacle of procrastination, every time I put pen to paper to do anything I feel better.
"All the different disciplines are for the same thing; I just want to put something into the world that is there because of me and see if anyone else likes it.
"If I have an idea that makes me laugh then I want to share it and see if anyone else does too. Some might not, and that's what keeps the energy up, the risk of throwing a ball at someone and seeing if they catch it."
---
Rob Auton, The Time Show is at The Stand, Edinburgh on September 18 and The Stand, Glasgow on September 19. For full dates and info, visit robauton.co.uk
I Strongly Believe in Incredible Things by Rob Auton (Mudlark, £14.99) is out on September 16 and available to pre-order now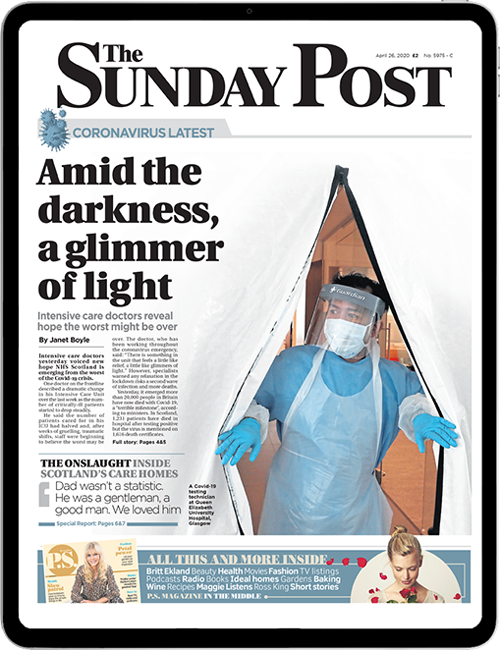 Enjoy the convenience of having The Sunday Post delivered as a digital ePaper straight to your smartphone, tablet or computer.
Subscribe for only £5.49 a month and enjoy all the benefits of the printed paper as a digital replica.
Subscribe