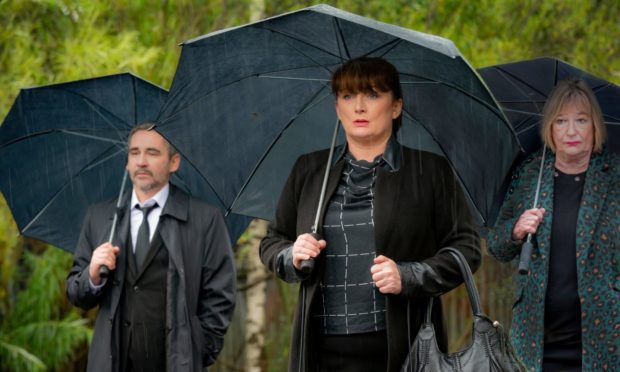 It was while filming a funeral for the returning River City that actor Iain Robertson's real emotions from the past six months bubbled to the surface.
Iain, who plays Stevie O'Hara in the Scottish soap, admits he was caught off-guard by the feelings as he shot scenes for the memorial to his character's grandmother, Molly O'Hara.
"It came as a bit of an 'oh' moment – like a lot of people, there was a low-level anxiety I'd pushed down during all of this, feelings and sores that hadn't been addressed," explained Iain.
"I found the day of filming very emotional. Not just because Molly is an irreplaceable figure in the show and Una McLean, who played her and who I've known from a young age, is a cast member you no longer get to hang around with, but I also found myself thinking of the people I've lost during lockdown.
"We've lost crew members who were hugely important to the show. Willy Wands, who passed away from cancer during lockdown, and our costume designer, Clare Pettifer. We didn't get to say goodbye due to funeral restrictions. I think what I realised in that moment was it didn't seem real because we hadn't been able to say a proper goodbye. So re-enacting a funeral for a character was bringing up genuine emotion for all of us filming that day.
"I was walking behind a piper, alongside Barbara Rafferty and Sally Howitt, and it was lovely being on set with them – my very fake but very real family these days."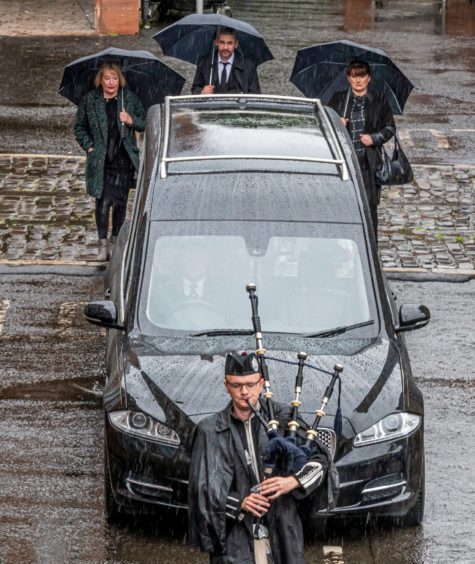 The funeral of Molly O'Hara will be seen tomorrow as the show returns after a six-month break in filming due to the pandemic. The producers have decided to acknowledge not only the lengthy gap in storylines, but also Covid, with one character to contract the virus in a future episode.
Iain, 39, believes it was the right approach to take. "We still want to offer escapism, but I also think it's important to acknowledge how the characters you love are dealing with the pandemic."
The Shieldinch drama has been back filming for six weeks and Iain says the huge swathe of changes to ensure safe working practices is beginning to feel normal. "We're all delighted to be back working, and that the BBC has found a way to get us back," Iain said.
"There's an extreme level of gratitude for having a job to go to. I made my living for a long time from the hand-to-mouth existence of theatre acting, and things are looking bleak for a long time for theatres.
"As challenging as it is, it's also exciting to think of how we can make it work within the confines. We have, for example, a storyline where my partner on the show, Poppy, is being stalked. The instinctive thing would be to put your arms around each other, but we can't because we have to maintain a two-metre distance. So there is camera trickery to create the illusion."
In addition, the actors now must do their own make-up before cameras roll, and are responsible for their own props.
During the pandemic, Iain kept in constant contact with all the River City actors. "We have the highest union membership of any continuing drama in the UK and I'm the shop steward, so I was in touch with everyone, as it was important to know they were all ok and to relay any concerns.
"I was being spoiled, phoning people like Barbara Rafferty and Juliet Cadzow and hearing all the old theatre stories. It really helped to make lockdown fly in. We all like each other, that's one of the reasons sticking around in the show for three years has been a big joy, as I was only supposed to be here for three months."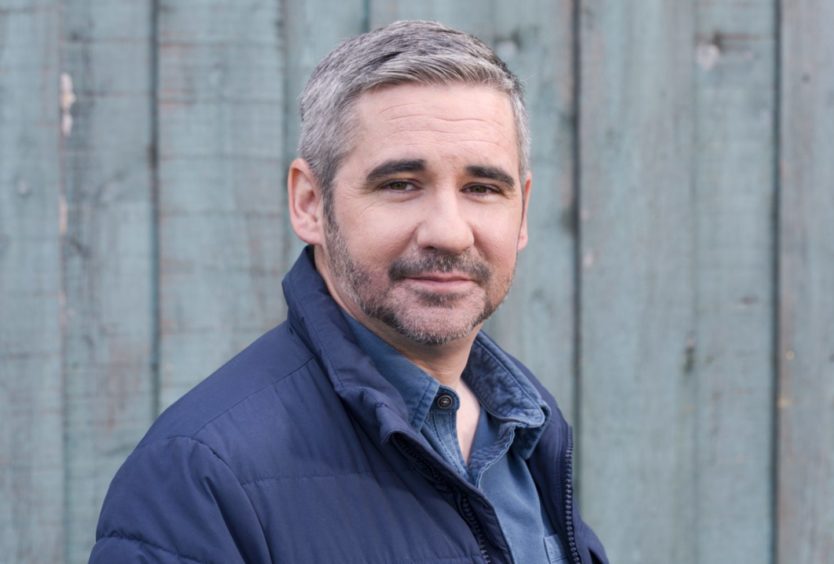 As well as an extensive theatre career, Iain has had recurring roles in Steven Spielberg's mini-series Band Of Brothers, Rab C Nesbitt, Sea Of Souls and Grange Hill, but it was the 1995 movie Small Faces that gave him his breakthrough. The film, written by brothers Gillies and Billy MacKinnon, saw Iain play Lex Maclean, a teenager who gets involved with a Glasgow gang. "I worked with Gillies on his new film, The Last Bus, last year but I don't know when it will get a release," Iain added.
"We've been friends for a long time now, but when he and Billy first knew me, they saw me as Lex. "I said to Gillies recently I hoped we could get back to some sort of normality soon, because I turn 40 next year and I'd like to have a big gathering, and the first thing he said was 'no way, it's impossible to think Lex is turning 40'! But I'm quite excited about it."
---
River City, BBC Scotland, Monday, 10pm, and BBC One Scotland, Tuesday, 8pm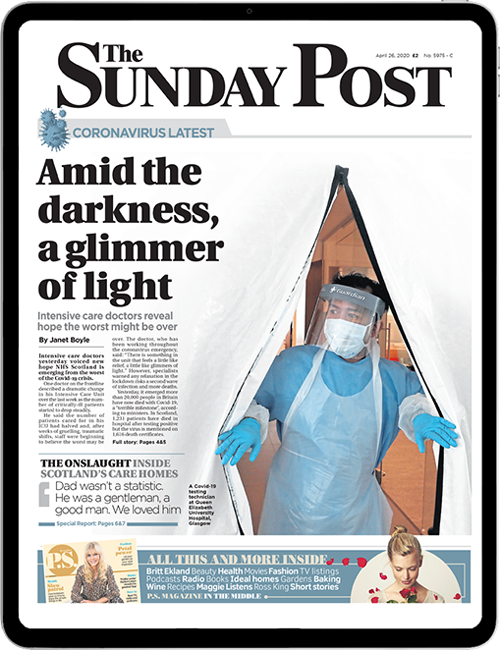 Enjoy the convenience of having The Sunday Post delivered as a digital ePaper straight to your smartphone, tablet or computer.
Subscribe for only £5.49 a month and enjoy all the benefits of the printed paper as a digital replica.
Subscribe