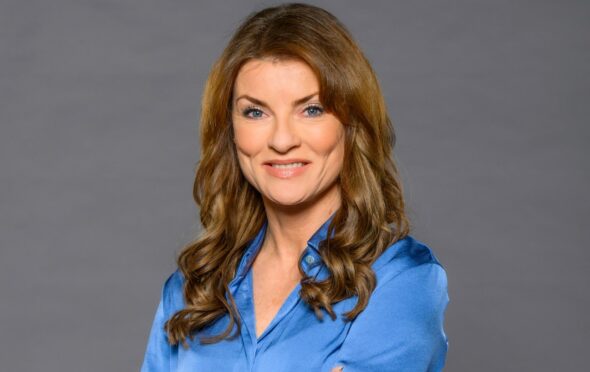 Jacqueline Leonard has been in enough long-running dramas over the years to know the storylines can sometimes turn a little far-fetched.
So when she was approached to return to River City, where she enjoyed two memorable runs as Lydia Murdoch, her first thought was there was no way it could happen – after all, Lydia had been shot dead by her husband, Lenny.
But when she was told the writing team were, in fact, already working on a storyline to bring her back into the fold, she insisted it had to be believable.
"I said I didn't want to do anything daft like coming out of the shower like in Dallas," smiled Leonard, who returns to Shieldinch this week. "I'd already done an episode where I was Lenny's conscience and that couldn't have gone on for too long otherwise the audience would have wondered what was happening. I think some people thought I was a ghost, but that wasn't the case.
"I think my return was always on the cards, unbeknownst to me. While I was thinking it wasn't plausible, that it couldn't happen, our brilliant writing team was working away on the storyline. They consulted with medical teams and it's all completely plausible how I survived, so fingers crossed it's going to work."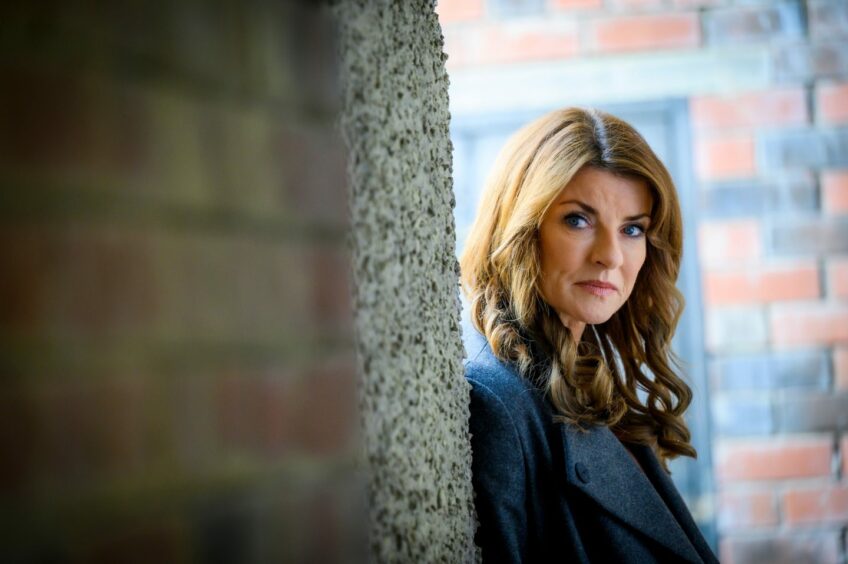 What had previously appeared to be Leonard's final moments on River City saw her being shot through a closed door by her husband, who had discovered Lydia was having an affair with his son, Alex. Lenny thought he had shot Alex and was horrified to find his wife with a gunshot wound instead. But as Lydia explains in her return, she was saved after a heartbeat was discovered and, once rehabilitated, she took on a new persona and fled.
"It's been great to come back, as I absolutely love working on River City," she continued. "It's like a community. Everyone is so friendly and we all want to make it work. With Covid, we had quite a few restrictions to film around, like social distancing, but it actually worked for me because Lydia wouldn't have wanted to get too close to Lenny. She wanted to keep her distance due to all the emotions and apprehensions, so hopefully it's added to the scenes in some way. Working with Frank Gallagher, who plays Lenny, again was brilliant. He's a fantastic actor and I feel some of my best work has been with him. I've been having a great time."
Her return on River City came straight after a guest stint on Coronation Street as Linda Hancock, a role she had also played before.
"The roles were literally back-to-back. I finished Corrie, had the weekend off, then returned to Scotland for River City, so that was quite strange. I had to remember I was a different character, but it all fell quickly into place after my first scene with Frank, although I had been nervous at first."
There are few actors in British television to have enjoyed so many roles on soaps and long-running dramas as Leonard. As well as Corrie and River City, she was Lorraine Wicks in EastEnders for more than a year and was part of the original cast of Doctors, playing Dr Caroline Powers. One of her earliest roles was as Sarah Preston in Peak Practice, starring in four series between 1993 and 1996, and she has also guest-starred in Holby City, Casualty, The Bill, Waterloo Road and Hollyoaks.
Yet, despite enjoying a 30-year career, she had no interest in drama growing up.
"I was really quiet at school and didn't do drama at all, but when I was 16 I happened to be going out with a boy who was studying at the Guildhall School of Music and Drama, and I saved up and went to London for the first time. I saw Chekhov and Shakespeare plays they were doing at the school, and I also saw a couple of plays in the West End and I absolutely loved it.
"When I came home – I was living in Blackpool at the time – I booked a lesson at Whittaker's Dance and Drama Centre with Jack Ganley, the most amazing drama teacher, and within three months he'd auditioned me for drama school and got me in. It was almost like it was taken out of my hands – I didn't have time to think about it, I just went down that path."
There was no one prouder of her achievements than Leonard's mum, Agnes, who was from Stirling. The family lived in Scotland for much of Leonard's childhood, which is another reason why returning north to shoot River City is so special for her.
"I grew up near Bathgate and Falkirk, and everyone in the family used to ask when I was coming up here to work. My mum was so proud I'd gone to drama school in London and that I'd made it as an actress, but she still wanted me to come home.
"My mum's not around anymore but I know she would have loved to see me working in Scotland on River City. There's a lot of emotion surrounding working in Scotland.
"We had a real freedom growing up here, surrounded by the beautiful countryside that we played in for hours on end, only being called in when our tea was ready. I think back now and wonder if it was ever cold or raining, because we never seemed to be inside. I was saying to my sister the other day that I couldn't find my first primary school in Denny, but she told me the building is gone. I remember on snowy days we'd be out in the playground, sledging down the slope. That would never be allowed now – we'd have to stay inside in case we hurt ourselves."
Leonard has her own daughter now, Aleisha, who is currently at university. She won't be following in the footsteps of her mum, who jokes she has put her daughter off the acting life, and is instead studying psychology, although Leonard adds that her girl is a fabulous singer.
Leonard has also returned to education in the past few years, but this time as a teacher.
"I'd taught in my spare time before, setting up a screen and theatre school for little ones with my best buddy. When I was in Doctors I handed it over because I was so busy, but I still helped out in my spare time. But with this one, my friend was going off on maternity leave from the University of Central Lancashire in Preston and asked if I would cover. I told her I wasn't a teacher, but she said this was stuff I'd learned at drama school and I was just passing on the knowledge. It was out of my comfort zone but it went really well.
"I taught voice work to the first years, Greek to the second years and Shakespeare to the third years. When we went into lockdown I taught online and when we were allowed, I would go in and teach at a distance.
"I think kids want to know from people in the business, to get the insight and how it works. Some of them might be a bit starry-eyed, thinking they'll be famous, but then an actor comes in and tells them it's hard work and you could be living out of a suitcase for years on end.
"I was asked to go back and direct two plays and I said yes without thinking and then mildly panicked when I realised they were Brecht, which are not the easiest of plays. But I did it and it worked and they were really pleased, and it was great for me to work with the students. I certainly wouldn't be so apprehensive about doing it again, if it was the right time."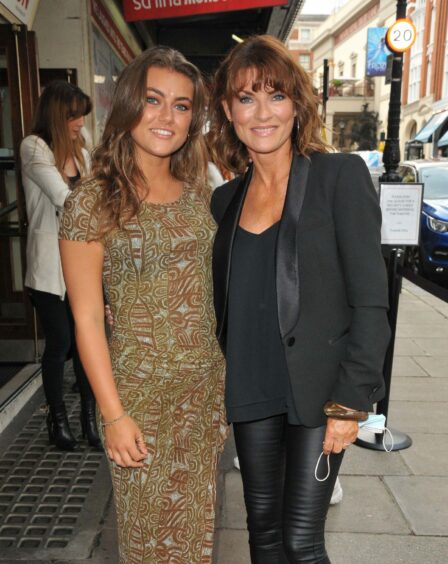 For now, Leonard is looking to have her first overseas holiday in five years while River City is on a break from filming. Shooting recommences in June, and Leonard promises there are a lot of storylines to come for Lydia.
"She has to deal with Alex, who went to prison for her death and here she is in front of him, and then there's her daughter, Amber, who feels abandoned and betrayed," she added.
"Lydia wants to reclaim her identity, get a job, start reconnecting with everyone's lives – she wants to build a life for herself and she doesn't want it to be with Lenny, but of course it's a long-running drama and there are some amazing storylines coming up for her that are relevant for today.
"I can't spoil them but it's quite a juicy and strong emotional story. Hopefully the viewers will love it."
A face hard to place…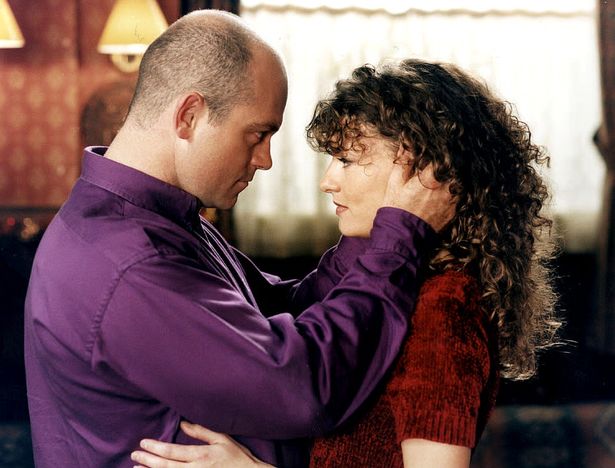 Being in so many high-profile television roles over the decades, one might think that Jacqueline Leonard struggles to walk down a supermarket aisle without being stopped umpteen times by people recognising her.
It could be for her '90s roles in Peak Practice and EastEnders, her characters in Doctors and Holby City in the noughties, or her recurring parts in River City and Coronation Street over the past decade and a half.
Having had such a varied and successful career as a character actor, though, means people usually struggle to place exactly where they know her from.
"Sometimes I get recognised – I'll maybe get someone yelling, 'Lydia!' as I walk down the street – but usually it takes people a little while. Generally, people look at me and say, 'Is that her?' but because I look a bit different in all of them, by the time it registers with the person I'm usually away.
"Other times, I'll be in a taxi and the driver will say he recognises my voice, and when they realise they'll say I look about 10 years younger in real life – I'm not sure if that's a backhanded compliment! People expect you to be so much bigger looking if you're on TV, so they do a double take, but the people who do recognise me and stop me are lovely."
---
River City, Mon & Wed, BBC Scotland, 10pm, repeated Tue & Thur, BBC One Scotland, 7pm, and the iPlayer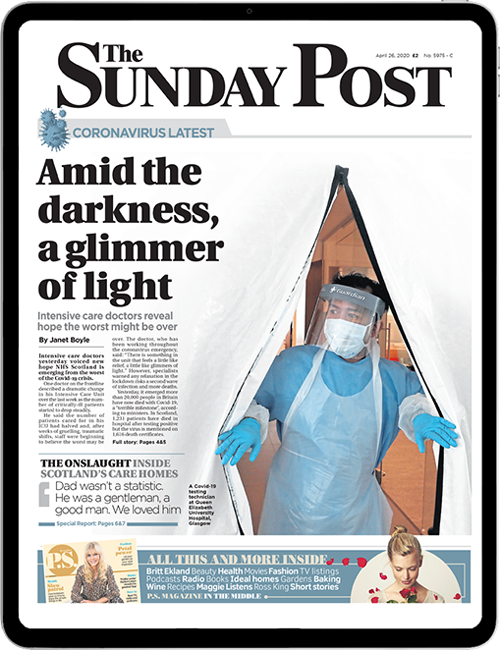 Enjoy the convenience of having The Sunday Post delivered as a digital ePaper straight to your smartphone, tablet or computer.
Subscribe for only £5.49 a month and enjoy all the benefits of the printed paper as a digital replica.
Subscribe