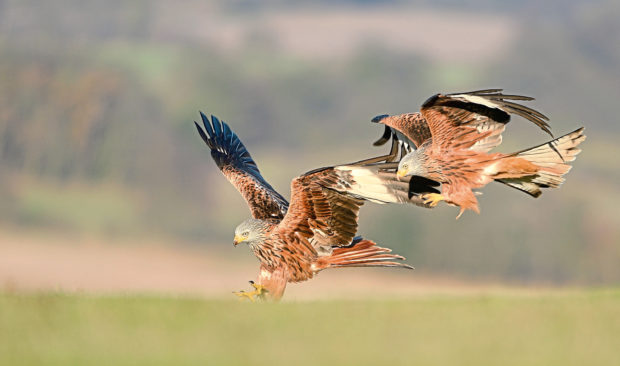 Tom Bowser runs the Argaty Red Kites conservation project in Stirlingshire and is the author of A Sky Full of Kites: A Rewilding Story.
Here he tells Sally McDonald the Honest Truth about why the bird of prey's restoration to Scotland's landscape is a sign of hope for us all.
---
Why did you decide to write this book?
The red kite story is fascinating. They were once the UK's most common bird of prey, but were extirpated by Victorian gamekeepers who mistakenly believed they killed game birds. Reintroductions began in 1989 and now kites are one of the UK's fastest-growing species. It's one of our greatest rewilding success stories. I wrote this book to tell their tale, and my family's small part in it.
Why is a red kite so special?
Kites are the UK's fourth-largest bird of prey, with a five-foot wingspan. They have striking flame-coloured plumage and a forked tail. Of all the UK raptors, kites may be the most stunning. They are scavengers and, since the time of the first hunter-gatherers, they've followed man, picking up the scraps we left behind. All these centuries later they still live beside us, still rely upon us for food. Most raptors are wary of people, but not kites. Visit a place like ours and you're guaranteed to see them dancing in the sky. That's special.
When and why did it disappear from Scotland's skies?
The last kites I know of were recorded in 1917 in Glengarry, Inverness-shire. Although only capable of hunting tiny prey, they were accused of predating game birds and persecuted mercilessly.
Can you tell us when and how it made its return and your family's part in that?
The RSPB began reintroducing German kite chicks to central Scotland in 1996. Ours was the second reintroduction project. My family became involved by accident. Although the birds were released on the two estates west of Argaty, it was kept secret for fear people might harm them. Soon they began to appear on our farm. They liked the habitat and stayed. In partnership with the RSPB, my parents set up Argaty Red Kites. They gave the birds a small feed – just enough to top up what they find in the wild – and invited visitors. Twenty-five years later we're still doing the same thing.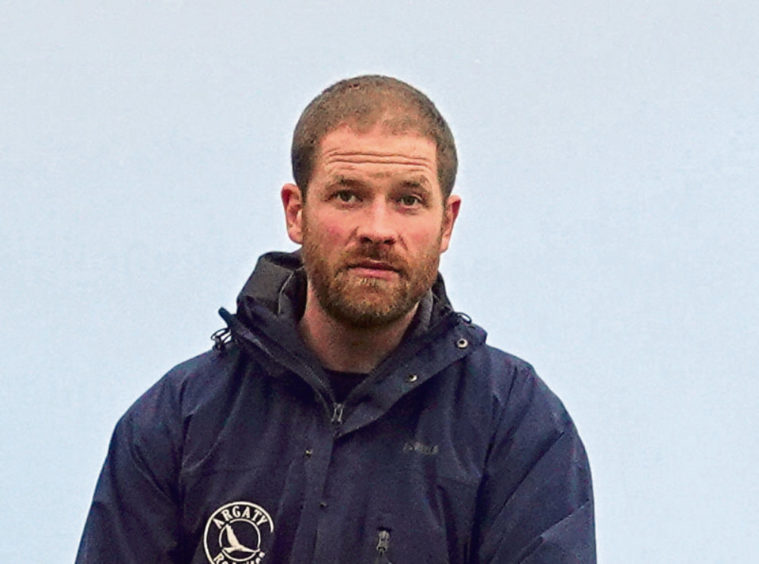 What is your most abiding memory of those early days?
I remember when birdwatchers discovered there were kites on Argaty. Travelling home from school we'd pass countless cars abandoned at the side of the road, their owners running across fields with binoculars clamped to their eyes! Another memory was my first visit to a kite nest. In 1998 we had the first central Scotland hatched chicks for more than a century. My family accompanied the RSPB when they went to leg-ring the chicks. Those birds were gorgeous – all downy fluff and emerging russet feathers.
What does the red kite mean to you?
To me red kites are a sign of hope. These birds are so reliant upon us and our goodwill. We wiped them out before and could easily do so again. Instead they are thriving, growing in number. That shows the progress our society is making. The environment is in a perilous state, but we can turn things around if we act now. Kites are the perfect example of the positive changes we can make if we act swiftly and decisively.
Can you tell us how it has shaped your life today?
From the moment she could talk, my daughter could identify a kite. She describes them as part of the family. That melts me. Had the birds set up camp on another estate, had my parents decided against starting our project, my life today would be completely different. It's impossible for me to imagine a life without the kites.
What is next for you?
We're working to restore and reconnect habitats, planting trees, digging ponds, sowing wildflowers. In the future I hope our home will be an amazing home for wildlife, an example of the good that can be done. We've joined Scotland: The Big Picture's Northwoods Rewilding Network, and begun working with partners who share the same vision for Scottish landscapes.
---
A Sky Full Of Kites: A Rewilding Story by Tom Bowser is published by Birlinn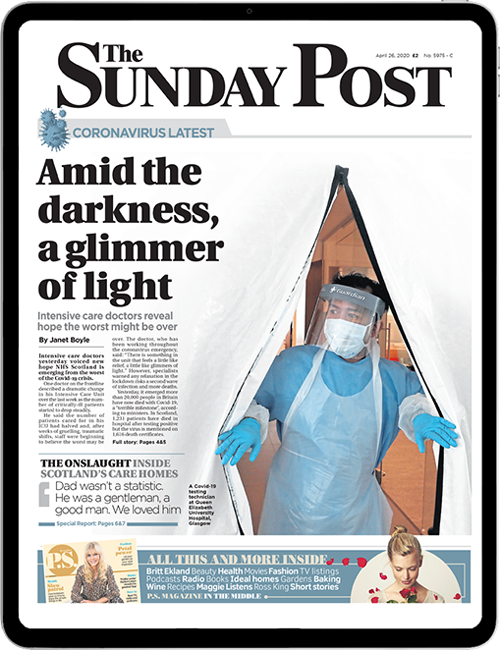 Enjoy the convenience of having The Sunday Post delivered as a digital ePaper straight to your smartphone, tablet or computer.
Subscribe for only £5.49 a month and enjoy all the benefits of the printed paper as a digital replica.
Subscribe