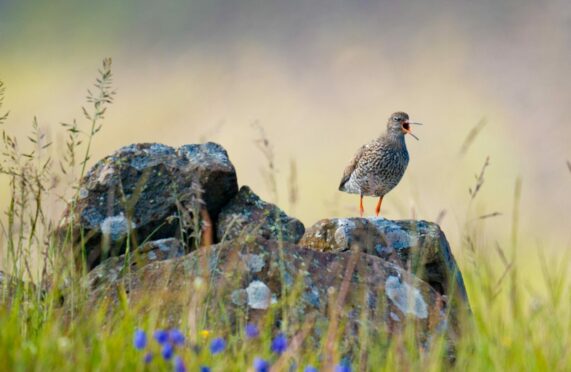 James Macdonald Lockhart's gran listened to birdsong so she could describe it to her deaf father, naturalist Seton Gordon.
But the sounds she heard are changing. Here Lockhart, author of Wild Air, tells Sally McDonald the Honest Truth about why birdsong is so important.
What was the inspiration for this book?
A visit I made to the machair (the sand dune pasture) of South Uist and Benbecula. I was amazed and exhilarated by the numbers of birds, especially wading birds such as lapwings, oystercatchers and redshanks, present in the habitat. It was like nowhere else I had been in the British Isles in terms of the abundance of birds, and particularly the sound these birds made. I became fascinated by the different calls of each species and how these calls interacted with one another over the machair.
The book has its origins in that and subsequent visits I made to the Outer Hebrides, learning to listen to and observe the birds in that place.
How long did your research take and to where did it take you?
It took roughly three years. My aim was to try to spend as much time as I could observing each of the birds, and so I kept returning to the eight different species I researched as often as I could. One of the birds I studied was on a heath just outside London, another was on a river in the Welsh hills. I also spent time on a mountain on the Isle of Rum, beside a loch in the Highlands, and, during lockdown, a field near my home.
My new book, Wild Air will be published by @4thEstateBooks in April. It's about 8 fascinating birds: nightjar, shearwater, dipper, skylark, raven, diver, lapwing, nightingale – their songs, and lives. pic.twitter.com/dkXsX4LcEK

— James Macdonald Lockhart (@JMLockhart2) November 16, 2022
What was your most surprising find?
When I was researching skylarks, I came across a study that showed how skylarks sing, not only to convey information to potential mates and rivals, but also to predators, in particular the merlin. A skylark that sings vigorously whilst being pursued by a merlin is informing the falcon that it is fit and has the stamina to evade the merlin, and so the falcon will therefore often abandon the pursuit, rather than expend unnecessary energy. It's a striking thought: skylarks sing, literally, to survive.
Why is birdsong important?
It's important because it is, for humans, the most prominent aspect of the biophony; the sounds produced by living organisms. Birdsong is what we mostly hear, and therefore also associate with the sounds of the natural world. If we cannot hear birds singing when and where they should be, then we need to be very concerned. The prospect of a world without it, or where it is greatly diminished, is unimaginable. Birdsong is an indicator of the health of a habitat but, interestingly, as a study conducted last year showed, it also benefits our own health: encountering birdsong, it has been shown, helps alleviate depression and improves our mental wellbeing. Put simply, birdsong is something that brings people great joy.
What does birdsong tell us about the state of the planet?
A habitat diminished in birdsong provides a good indication something is wrong with that habitat. And, more often than not, those wrongs are something humans have inflicted. During lockdown, when the world was briefly a quieter place, many people commented on hearing and being aware of birdsong in a way they had not done before. And many people, too, found that experience of hearing birdsong anew extremely rewarding. That interlude reminds us what a noisy planet we live on and how the noises we humans generate (anthrophony) pollute and drown out so much of the natural world around us.
How has birdsong changed over generations?
It has diminished greatly, shockingly. Most of the birds I write about have suffered dramatic declines in numbers as well as substantial range contractions, particularly over the past 40 to 50 years. Our landscapes are undoubtedly far quieter today than they were just a few decades ago.
Can you give examples?
The UK skylark population is now less than a half what it was in the early-1980s; in Scotland the skylark population has fluctuated (declining by about 3% in the past 25 years), though it experienced a particularly severe decline of 25% between 2010-11, largely, it's thought, on account of the severe winter of 2010. In Scotland, both the lapwing and curlew populations have declined by 60% between 1995 and 2020. Oystercatchers and starlings are two other species that have suffered particularly worrying declines in Scotland over the same period, with oystercatchers down 36% and starlings by 31%.
What would you like readers to take from this book?
I hope readers will learn something new about each bird I write about. I hope they will be able to share in my fascination, love and concern for the birds. Hopefully, too, readers might be inspired to listen to and observe birds around them in a new way.
---
Wild Air: In Search Of Birdsong by James Macdonald Lockhart is published by 4th Estate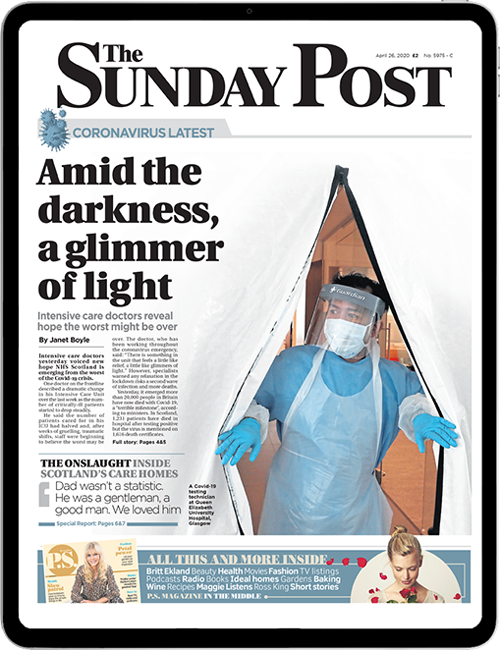 Enjoy the convenience of having The Sunday Post delivered as a digital ePaper straight to your smartphone, tablet or computer.
Subscribe for only £5.49 a month and enjoy all the benefits of the printed paper as a digital replica.
Subscribe