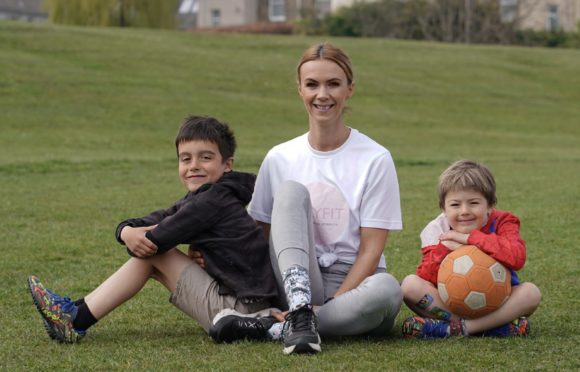 Lisa Kitching knows more than most the gruelling toll fertility treatment can have on the body.
For more than five years, the 37-year-old battled through hormone injections and invasive treatments as she desperately tried to build a family, and even found herself admitted to hospital during one particularly tough round of IVF.
The journey, she admits, was stressful, lonely and fraught, not least because she was only in her mid-20s and had no idea just how long the road ahead might be.
"Initially I suppose I was quite naive," explained Lisa, from Edinburgh, who is married to Jamie, 40. "I didn't really know a lot about IVF. In all honesty, when we first found out that we weren't going to be able to conceive naturally, I thought that, like anything, doctors might be able to just give my husband a pill and make it all better."
The couple were initially told it would be possible to retrieve Jamie's sperm and fertilise Lisa's eggs in the hopes of a successful implantation and pregnancy. However, the procedure was unsuccessful, and a later insemination with donor sperm subsequently ended in miscarriage, devastating the pair who longed for a family.
Lisa was then later also told her eggs weren't viable, meaning both her and Jamie were infertile, and the pair reached their "lowest point" in the journey to conceive. But they didn't give up.
After many sleepless nights researching their options, Lisa and Jamie decided to pursue embryo adoption, travelling to Spain where anonymous egg and sperm donations would finally enable them to conceive. And, after three attempts, Lisa became pregnant with her first son, Joseph, now eight, while another baby, Leon, now five, followed four years later.
Looking back now, with her two boys running around at her feet, Lisa says the route to motherhood may have been filled with stress and anxiety, but she wouldn't change it for the world.
"I view my whole fertility journey with light now," she explained. "I wouldn't change a single thing because, for every door that was closed, another one opened. Without those doors initially being closed, Joseph and Leon wouldn't be in our lives, and we wouldn't have the family that we have. They're very special little boys, and though they're not genetically connected siblings, they are incredibly close.
"It's been an incredible journey and I've got so much love for these people that I don't even know – the women that donated the eggs, and the men that donated their sperm. I'll never find out who they were but I love them more than anything because they've given me and my husband everything we could have ever wanted in this world."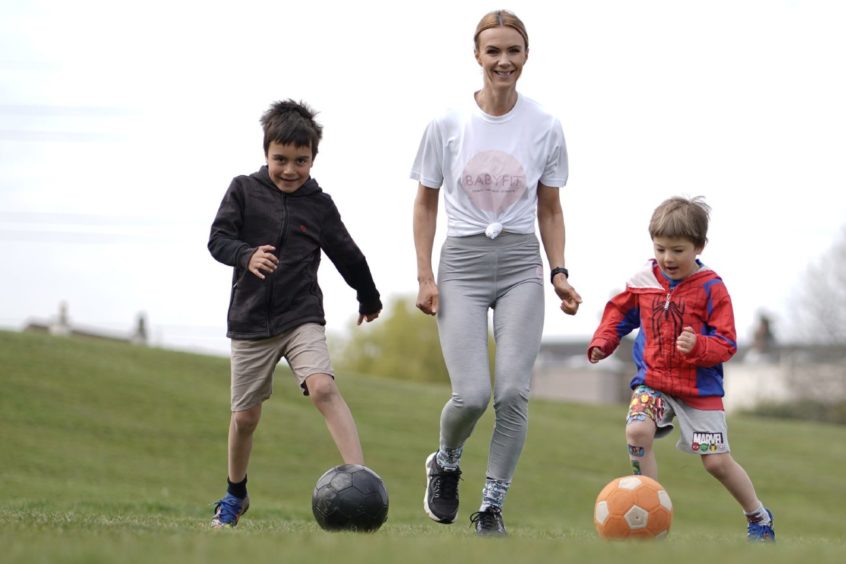 Although she's now a mum, Lisa's connection to IVF isn't over just yet. Working as a personal trainer, she is using her experience to help other people going through the same arduous process, creating tailored programmes that help women feel strong and supported.
The holistic approach involves everything from nutrition and exercise to massages and breathing techniques, all influenced by Lisa's own difficulties.
She explained: "IVF takes a massive toll on your body and your mind. I felt like there was nowhere to turn and no one to talk to – I was just trying to get through, day to day.
"Nowadays there are lots of people talking about fertility issues, especially on social media, and it's not as much of a taboo subject, but back then, the only thing I knew about IVF was the phrase 'test tube baby'.
"When I look back at pictures from that time I just don't look healthy. It is a gruelling process. I remember asking a doctor whether there was anything I could do to help improve my fertility. He said I should try putting on some weight but, honestly, eating and exercise, at that point, felt like the only thing I could control in my life. I wouldn't say I had an eating disorder but I was very thin, and a lot of that was to do with the anxiety of the process.
"So now I want to make it more enjoyable for other people, mentally and physically preparing women's bodies for the journey ahead."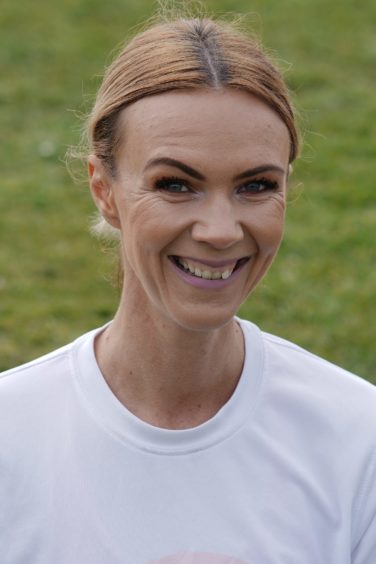 Helping women from preconception and conception, birth and beyond, Lisa's Baby Fit programme is available online, in small groups, and through one-to-one sessions, and she hopes she can use her intimate knowledge of IVF to make women feel strong and more confident.
She continued: "Everything I do is about building people's confidence, and allowing them to take back some control. It's also about providing somebody to listen, and somebody who will go on that journey with them, so they can feel stronger throughout.
"People come to me and they're very overwhelmed because they've had all this news, they've been in so many clinical settings, and they're just looking for something to make everything feel better. So, I listen to their story and we put a plan in place together.
"I know how gruelling the treatments really are, so to be able to work with somebody and support them through that journey is so rewarding."
Visit baby-fit.co.uk
---
---
Embarking on IVF is already a fraught and emotional process, but delays caused by the pandemic has meant many couples are facing an even heavier burden.
When the UK went into lockdown last March, treatments and procedures, like most areas of healthcare, were abruptly halted, leaving women in limbo and causing a surge in demand for support services.
Sharon Martin, from Fertility Network Scotland, says calls to the charity's support network increased by 300% and they are now helping more women than ever before.
She explained: "One of the big things for anyone going through fertility treatment is that age is against them – their biological clock did not stop ticking because of lockdown.
"The majority of people seeking IVF tend to be in their mid to late 30s so, as a result of the pandemic, a delay of a year could have a massive impact on their ability to conceive. Women's egg quality starts deteriorating from age 35 onwards, and people are coming to parenthood much later than they once did.
"Women came to us seeking emotional support. Even now, looking back over the past year, we're dealing with 100% more people than we were pre-pandemic. It is a really stressful journey."
She continued: "In Scotland, NHS treatment is cut off at the age of 42, so women who were 41 at the turn of the pandemic were just beside themselves at the thought that they had lost their opportunity. The NHS has said no woman will be disadvantaged by age because of their pandemic, so any delay in their treatment will be taken into account. However, that doesn't negate the fact that their egg quality is now down to such low levels that their chance of success through IVF is around seven to 9%."
For support and advice, visit fertilitynetworkuk.org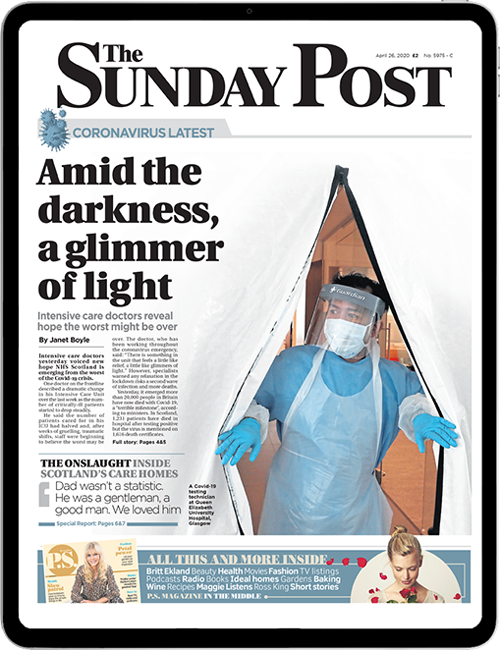 Enjoy the convenience of having The Sunday Post delivered as a digital ePaper straight to your smartphone, tablet or computer.
Subscribe for only £5.49 a month and enjoy all the benefits of the printed paper as a digital replica.
Subscribe