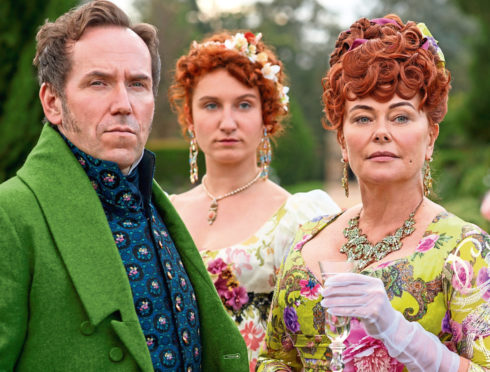 As the most-watched series in Netflix history, Bridgerton continues to captivate audiences and has shone a spotlight on life in the Regency era of the early 1800s – especially the romance.
In the heart of Edinburgh's New Town, The Georgian House has been restored by the National Trust for Scotland to give a real glimpse into how life would have actually looked in this time period, for those who could afford it.
Here, Dr Sheonagh Martin, visitor services manager at The Georgian House, tells Megan McEachern the Honest Truth about high society dating in Edinburgh in the 19th Century.
---
What aspects of 19th century dating would feel very strange to us today?
Chaperoning is one of the stand-out differences between courtship in the 1800s and courtship today.
Dating was very public and women were chaperoned just about everywhere.
A chaperone wasn't to encourage the relationship (like today's wingman/woman), their role was to keep an eye on both the male and female's behaviour.
They were also intently listening in to conversations to determine if the couple were compatible.
Chaperones tended to be a family member and they ultimately played a role in giving a relationship the green light, or forbidding a marriage to go ahead.
---
Balls are portrayed as some of the highlights of young ladies' and mens' lives in Bridgerton, but what role did these parties really play in finding a match? 
Young, unmarried women were confined to the house and generally, women and men spent majority of their time apart.
The winter months in Edinburgh were the highlight of the social season, with dances held in the Assembly Rooms.
These weekly dinners and balls were one of the few occasions to meet a potential suitor. Choosing a dance partner was exciting and flirtatious, and couples danced together while being watched by others.
But there were protocols to follow – a man can only ask a woman to dance if he has been introduced to her and both of them had to wear gloves whilst dancing."
---
INTERVIEW: Bridgerton star Polly Walker on the appeal of playing a scheming aristocrat, the challenge of filming Line of Duty and the positives of lockdown
---
Were there any families in Edinburgh who would have been similar in standing to the Bridgertons or the other families portrayed in the TV show?
Yes, families like the Lamonts who lived in The Georgian House had extravagant lifestyles and often lived beyond their means to maintain their place in the upper classes, just as you see some of the families behaving in the show itself.
---
How much effort did families put into securing matches they deemed fit for their children?
No expense was spared when hosting for potential suitors for their daughter, with only the best beeswax candles on show and protective covers removed from the best furniture.
The meal itself was a feast fit for kings and some of the dishes would have taken days to prepare.
At the time, men that married beneath their standing would be shunned, so it was important to marry within your social sphere.
---
With chaperoning and so many rules in place when it came to dating and courtship, how would young couples have actually communicated their feelings to one another 'appropriately'? 
When it came to flirting, women and men found ways to communicate without using words.
Women often let their fan do the talking and where you placed or how you carried the fan signalled a variety of different messages.
Carrying your fan in your left hand, for example, meant that you wished to make the acquaintance of the person at whom you waved the fan, but drawing the fan across your forehead meant that you and your admirer were being watched by someone.
Other messages included drawing the fan through your hand, indicating that you hated the person with whom you were conversing, whereas sliding or pressing the fan against your cheek signalled that you loved them.
---
To find out more about The Georgian House and the family that lived there, visit https://www.nts.org.uk/visit/places/georgian-house.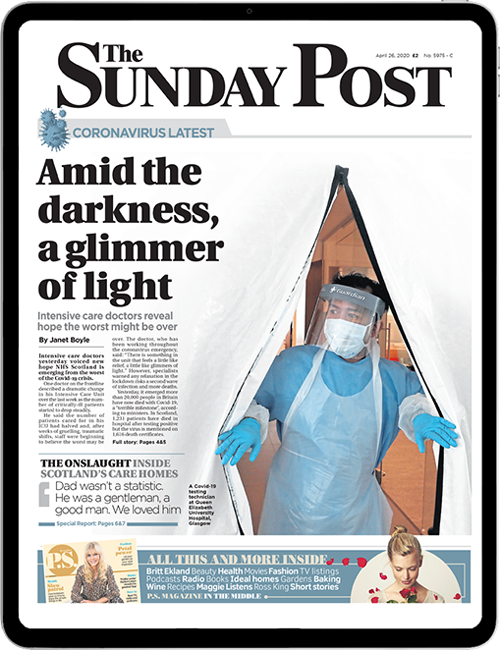 Enjoy the convenience of having The Sunday Post delivered as a digital ePaper straight to your smartphone, tablet or computer.
Subscribe for only £5.49 a month and enjoy all the benefits of the printed paper as a digital replica.
Subscribe