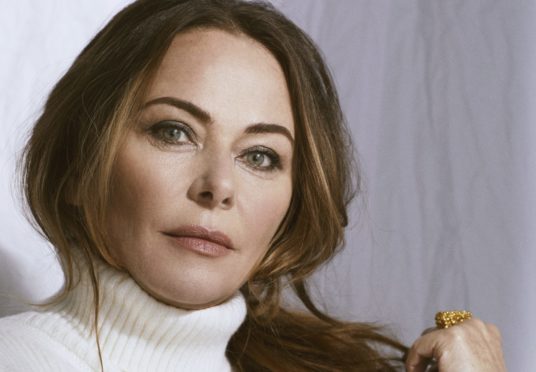 Polly Walker is one of the UK's most recognisable actors, with roles in hit shows from cosy drama Mr Selfridge to the TV juggernaut Line Of Duty. But she has truly earned a global fanbase thanks to the phenomenal success of bodice-ripping Netflix hit Bridgerton.
The riotous costume drama has been watched in 82 million households worldwide since it launched on Christmas Day and is now the streaming giant's most-watched show in 83 countries.
The eight-part series, set in 19th Century London, centres on the Regency rivalry between the Bridgerton family and the Featherington family, whose scandalous antics become fodder for anonymous gossip columnist "Lady Whistledown".
In a huge stroke of luck the big-budget production managed to narrowly avoid the restrictions that have put so many others on ice. Filming wrapped just before lockdown began last March and Polly is looking forward to getting together with the cast and crew again for season two, which starts filming in the spring.
For now, though, Polly, 54, is content to be isolating at her parents' home, spending down-time with her husband, former Doctors actor Laurence Penry-Jones (brother of Spooks star Laurence), and her 21-year-old daughter Delilah.
Polly said: "During the first lockdown we were at home in London. Luckily we had great weather and I spent a lot of time in the garden, and had quality time with my husband and daughter. We went on a lot of walks with our two dogs. Sadly one of our dogs passed away during the lockdown. I spent a lot of time baking, getting organised, having massive clear-outs. And perhaps the most beneficial thing I did was to complete a 30-day yoga programme, which I thoroughly enjoyed."
Bridgerton is a sexy adaptation of Julia Quinn's novel The Duke & I. Polly plays scheming Lady Portia Featherington who is hell-bent on marrying off her three daughters, and her pregnant ward Marina, to the wealthiest suitor. Meanwhile, her cheating husband is dragging the family to the brink of destitution thanks to his gambling habit.
Many fans are appalled by Portia's parenting skills (she slaps pregnant Marina in one scene) but Polly defends her character and says she was a joy to play.
She said: "Portia does everything in her power to steer her children and Marina in the right direction. She was misunderstood and harshly judged. She is larger than life and puts herself out there; she wears her heart on her sleeve. I like her very much.
"The fact she has such big, bold emotions and experiences within the show, is fun to play out as an actor. I know it's horrible slapping someone across the face and that it shouldn't be fun but it is. Playing someone who is naughty is far more interesting than playing the goody-goody."
Despite her admiration for Portia, mum-of-two Polly would never interfere in her own children's lives the way her character does.
Polly, who describes her children, Giorgio, 28, and Delilah, 21, from a previous relationship, as her "raison d'être", said: "I'm there to offer them advice but only when I am asked. Children should be allowed to make their own mistakes and make their own way in life."
Part of the success of Bridgerton lies with the show's elaborate sets and fabulous costumes, which were the perfect antidote for an audience struggling with a mid-winter lockdown. But Polly admits that being trussed-up in the costumes was the most challenging aspect of the role.
"Physically it was quite hard work, because of the wigs and the costumes being very restrictive," Polly said. "To try and ignore the fact that you've got a skyscraper (wig) on your head and to not let it influence your performance too much is quite a feat. Keeping your head in the game, instead of thinking my dress is digging in here or if I lean back too far I will topple over, wasn't easy.
"I did get more used to it, and I surrendered. It is a responsibility. If you get a 10-minute break you can't just relax. You are perched on the edge of a chair, you have scratchy jewellery around your neck and the hairpins are digging into your temple, that's the most challenging part for me.
"The acting is the fun side. It's sort of operating within all the constraints"
There was plenty of fun on set, though. Polly said: "There was a funny scene when we had to get into a carriage, and you've got a lot of frock to fit into the carriage. My youngest daughter, Penelope, played by Nicola Coughlan, was the last to get in, her dress got caught and she face-planted onto the carriage floor. We couldn't stop laughing."
Polly began her career as a dancer but was forced to switch paths after injuring her leg at the age of 18.
Her theatre performances include a West End stint in Les Liaisons Dangereuses, where she met her future husband Laurence in 2003. Polly and Laurence moved to LA with the children for eight years and dabbled in movies, starring in the 2010 Clash Of The Titans remake alongside Liam Neeson. But TV is her home and her credits include Mr Selfridge, Age Before Beauty, The Syndicate and Prisoners Wives.
Between 2005 and 2007, Polly played Julius Caesar's conniving niece Atia in both seasons of the HBO/BBC television series Rome. Her performance earned her a Golden Globe nomination.
Despite her success, being in the spotlight is not always easy for Polly who has admitted in the past to suffering from anxiety.
The thought of walking on stage at the Golden Globes and giving a speech in front of her fellow nominees reduced her to jelly.
She said at the time: "It filled me with fear to the point I actually thought I'd got Bell's palsy. I had this permanent twitch."
Fans of BBC drama Line Of Duty, who know Polly as Gill Biggeloe, legal counsel to AC12, will be disappointed to learn she will not be returning for the hugely anticipated sixth series, due to air this spring.
Polly says she loved being part of the show but admits it was a challenge to film.
She said: "I'm a huge fan of the show and, because it is a very successful show, I felt fairly intimidated when I was asked to join the cast. The language was difficult because I am not familiar with legal speak.
"Also the dialogue and the scenes which are famously incredibly long, very, very wordy makes it challenging and quite scary. We didn't get weeks of rehearsal so we really had to bring our A game."
A whole new set of fans are no doubt looking forward to the next instalment of Bridgerton and the continuation of the binge-worthy show about love, marriage, gossip and rivalry and, of course, the return of the fabulous Lady Portia Featherington.
---
Fiction sew close to reality
It was a case of "go big or go home" for the hard-working Bridgerton costume department.
Every actress on the programme was adorned in elaborate wigs, super-stylish corseted ball gowns and stunning jewellery.
Designer Ellen Mirojnick and her team created 7,500 bespoke pieces, including 104 dresses for leading lady Daphne Bridgerton, played by Phoebe Dynevor.
The challenge wasn't just the size of the cast, it was the depth of the story, says Ellen. In just eight episodes, there would be 10 balls, which would require a lot of gowns, tiaras, and tailcoats.
She said: "And although we have fictionalized the Regency period, 1813, there's still there basic truth. Meaning the girls changed their clothes a lot."
Ladies of the era really did have to suffer for their beauty, modern underwear was only created in the 1920s, so in the 1800s it would have been pretty breezy with no undergarments to speak of.
Polly said there were also sorts going on underneath the dresses when they were shooting from the waist up.
She said: "Any opportunity to loosen a corset or to ditch the shoes was a welcomed break."
So it's true that, even a few centuries ago, women suffered for the sake of beauty.
---
Bridgerton, streaming on Netflix now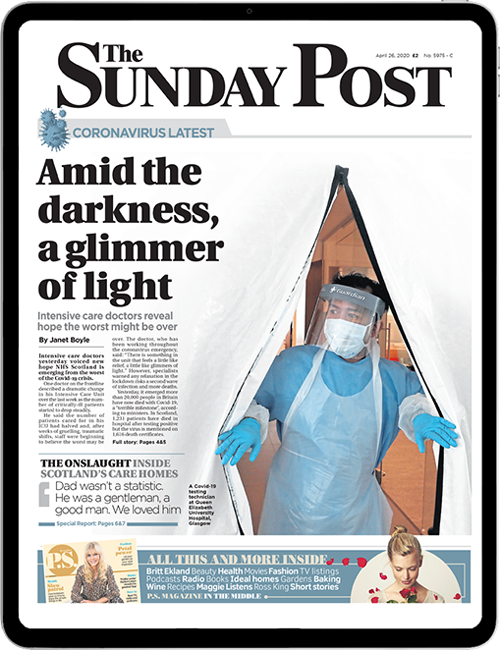 Enjoy the convenience of having The Sunday Post delivered as a digital ePaper straight to your smartphone, tablet or computer.
Subscribe for only £5.49 a month and enjoy all the benefits of the printed paper as a digital replica.
Subscribe