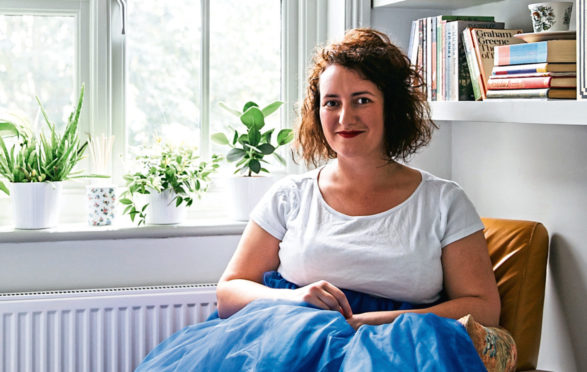 While reading classic tales and stories, each turn of the page has the potential to transport us to another time and place, where the sights, sounds and smells feel almost as real as the book in our hands.
But for self-confessed foodie and books buff Kate Young, almost real was never quite good enough – she wanted to actually taste the cakes, pastries, pies and meals described in some of her favourite literature from childhood to present day.
So, in 2014, initially inspired by a treacle tart mentioned in Harry Potter And The Philosopher's Stone, she set about making a range of fictional dishes come to life, detailing each recipe for her award-winning blog, The Little Library Café, and later within two spin-off cookbooks.
Now, with the festive season just around the corner, Kate's latest collection of recipes is set around fictional Christmas dinner tables.
"This is going to sound twee, but I truly love Christmas," explained Kate, who grew up in Australia and now lives in the English countryside.
"I love the music, the food, the films, time off spent with friends and family. I know from experience that Christmas can be a complicated time – loneliness, grief and sadness feel even more tangible and overwhelming when you're faced with relentless joy from all corners.
"But, on the whole, Christmas is the time of year I most eagerly and happily anticipate each year."
Each chapter in The Little Library Christmas starts with a passage from a classic novel and recipe notes refer to ingredients, dinner parties and feasts mentioned in the pages of some of Kate's favourite paperbacks. The pickled sprouts, for example, pay homage to the annual sprout festival mentioned in Terry Pratchett's The Hogfather, while none other than Mrs Cratchit makes an appearance alongside Kate's method for cooking goose.
Kate explained: "I love books set around Christmas – Bridget Jones' awful Christmas parties, the Fossil sisters waking up on Christmas morning in Ballet Shoes, the build up to Lucy and Tom's Christmas in Shirley Hughes' classic, the real and moving and less-than-perfect Christmas in Candice Carty-Williams' Queenie.
"But I think, if forced to pick only one, I can't move past the scenes of Christmas joy in A Christmas Carol, when the Ghost of Christmas Present shows Scrooge how families are celebrating, and starts melting his cold, hard heart."
From her great grandmother's Christmas pudding to the vegetarian-friendly "Grief Wellington", Kate hopes her book will equip readers with the recipe for success this December 25 – and if the sides turn out a little cold or the roast potatoes a little burnt, she advises turning to the words of one of her favourite chefs.
"The biggest piece of advice I can offer is to say; don't apologise. It's advice stolen from Julia Child, but I remember reading it years ago and just thinking, 'Of course!'.
"No one really knows what you were aiming for, and most people are thrilled to have a meal put in front of them – and those who aren't, aren't worth losing sleep over. So if things didn't work out exactly as you'd planned, don't panic about it, and don't apologise. Put it on the table, and dig in.
"At the end of the day, remember that it's just dinner. Christmas Day feels weighty and stressful because it only comes once a year, you might have spent more on ingredients than you normally do, and you're in the company of people you perhaps don't see all the time. It's a lot, I know.
"But be kind to yourself – no one is expecting a restaurant-standard meal. Look after yourself while you're cooking. Choose the music, have a glass of something delicious, and leave yourself plenty of time."
---
The Little Library Christmas, Head of Zeus, £15, out now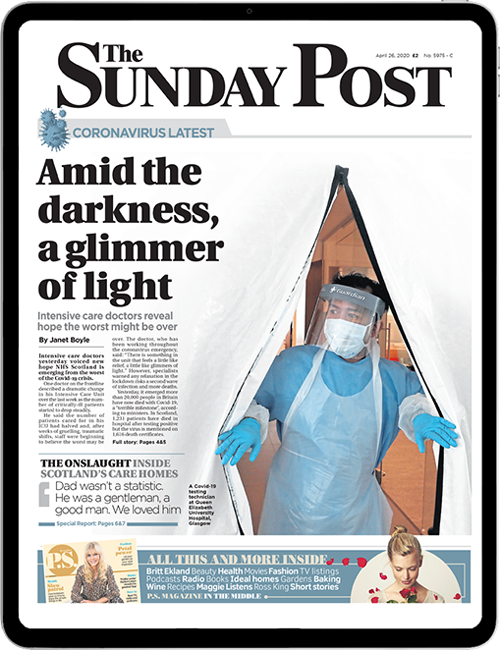 Enjoy the convenience of having The Sunday Post delivered as a digital ePaper straight to your smartphone, tablet or computer.
Subscribe for only £5.49 a month and enjoy all the benefits of the printed paper as a digital replica.
Subscribe