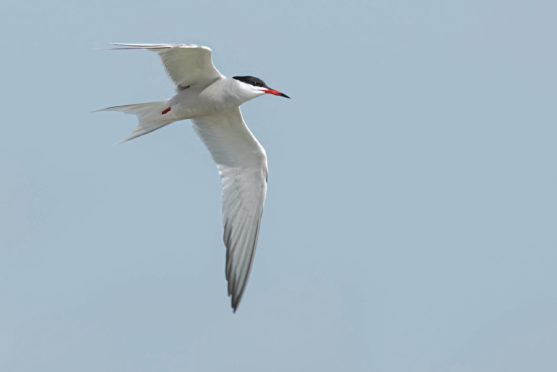 Migration blows my mind. Whether whale, wildebeest or wheatear, the concept and the efficiency of its execution astounds me.
Whether whimbrel or whooper swan, sand martin or sandpiper, the procession of spring and autumn departures and arrivals, the crossing of continents, oceans, hemispheres, or even just a few counties from heartland to coast – then back again – is a miracle of routine, or just a pure miracle.
Consider the case of one particular Arctic tern, all three- and-a-half ounces of it, 13 inches of it from stem to stern. Its meandering migration from the Farne Islands in Northumbria to Antarctica and back was a journey of 59,650 miles, between summer 2015 and spring of 2016, the longest single migratory journey ever recorded. A tiny tracking device revealed that it left its native island in July, flew down the west coast of Africa, turned left at the Cape of Good Hope and out into the Indian Ocean, and reached Antarctica in November.
If that bird's migration continues to follow the same pattern for say, an average span of 22 years, that will be 1,312,000 miles.
I once spent a week in the Lofoten Islands of northern Norway, 100 or so miles north of the Arctic Circle. There, just beyond the windows of a cabin perched on piles that wade out into the shallows of a fjord, the Arctic terns plundered the 24 hours of daylight feeding time to the soothing chorale of the kittiwakes that nested on a cliff occupying the bottom 50ft of a 1000ft rock wall. So in terms of the terns' migratory round trip, that would add another 3,000 miles or so compared to the Farne nesters.
The numbers get meaningless at this point. What is meaningful is the raw daring of so slight a creature, the unfathomable stamina.
Relentless. That is the defining quality of the flight of the Arctic tern. I suppose it could be the defining quality of all migration. The journey must be accomplished because, almost always, not to go is not an option.
Whatever the creature, the relentlessness of the journey is a fundamental part of the creature's life cycle.
One old April, I spent a few days re-exploring a few Skye landscapes, all backwaters. I discovered they were all the temporary haunts of whooper swans, edging north up the Skye coast before that leap of faith that migration has in store for them, the flight to Iceland.
How do they do it? Do they climb for a few hundred or a few thousand feet first, or do they not climb at all and skim the wavetops?
Permit me to introduce a book called Man And Wildfowl by Janet Tear, published in 1990: "We know the routes taken by both kinds of migrant British swan [whooper and Bewick] and 20 years ago we discovered the height at which they travel. Radar screens can detect large flocks of flying birds in the same way they pick up aircraft. An excellent example is that of a blip located over the Inner Hebrides in 1967 moving south at an altitude of 8,200 metres or 27,000ft, 2,000ft less than the height of Everest.
"A plane was sent up and identified a party of swans at the edge of the jet stream; the birds were assumed to have started their journey from Iceland in a ridge of high pressure at dawn, and it was calculated that they would reach their destination in the north of Ireland in a flight time of seven hours, travelling at the amazingly low temperature of –48 Celsius."
I wonder how that feels to a bird that routinely flies at altitudes of between a handful of feet and a couple of thousand. What does it take to push so far beyond that comfort zone?
One of those Skye swan haunts I mentioned is reedy Loch Cill Chriosd, between Broadford and Elgol, where Bla Bheinn lounges rakishly. I tried to imagine piling nine Bla Bheinns one on top of the other to see where that would get me, but it got me no further than the thought that it is an incomprehensible undertaking.
But I still have a problem envisaging how the birds get to that height. I watched a group of 20 whooper swans lifting off Loch Doinne in Balquhidder Glen, circling again and again and again – a dozen, perhaps 15 laborious circuits – to gain a few feet of height each time, until they were finally able to clear a 2,000ft watershed and head north-west on the next leg of their autumn migration. The effort involved was palpable.
But 27,000ft?
We know more now than we did then, because the science of ornithology never rests. Tracking technology has revealed that whooper swans from Iceland made the entire journey to Caerlaverock on the Solway deploying the opposite extreme. They flew at wavetop height, put down on the Minch as darkness fell, rested until moonrise then resumed their journey, still at wavetop height.
But we also know now that the Everest analogy is not completely irrelevant, as we have filmed bar-headed geese on spring migration from southern India to the Tibetan plateau and Mongolia – and back again – by the simple tactic of flying over the Himalayas. Again, assuming the same sophisticated knowledge of weather systems as the swans displayed, the inescapable conclusion is that the route is deliberately targeted because in the minds of the bar-headed goose, it is doable, and gives them the best chance of success.
Doesn't that rather put we humans in our place? Almost all of our high-profile, big-budget efforts to climb to the summits of the highest mountains involve months of planning, expensive equipment, oxygen, porters, and something akin to a siege mentality. Always, the mountaintop is the be-all-and-end-all, the end in itself. To a bar-headed goose, carrying nothing, powered by nothing other than itself, the mountain is no more than a way-marker on a far greater endeavour.
Somewhere near you, there is a land-and-water-scape on which geese and swans and thrushes from across world will begin to home in and drench your familiar skies in spectacle and sound. You should get out there and meet them.
It will blow your mind.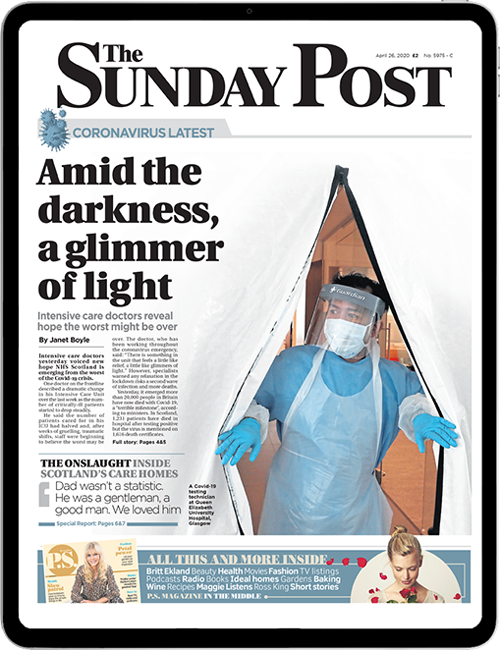 Enjoy the convenience of having The Sunday Post delivered as a digital ePaper straight to your smartphone, tablet or computer.
Subscribe for only £5.49 a month and enjoy all the benefits of the printed paper as a digital replica.
Subscribe