Sheila Richards became embroiled in a dispute with her home insurance company when they kept getting important personal details wrong on her policy documents.
For years, the retired school playground supervisor has insured her home in Melrose, Roxburghshire, with the Co-op.
In June, she received a letter from the company asking her to update her personal details on a renewal form, with a request that she get in touch if any info had changed.
"When I looked at the details they said they had for me I couldn't believe it," said Sheila, 66. "There was so much incorrect information, I thought it was a gag.
"But I then realised this could cause real complications if I had to make a claim. I was worried a claim could be refused."
The first thing that jumped out at Sheila was that her date of birth was listed as being January 1, 1901.
"I mean, how could they possibly have a customer who is 120 years old?" she said. "At first I thought it might be just a typing mistake but then I saw other details were completely wrong as well."
Sheila said her property was listed on the insurance paperwork as being unoccupied. It was also described as being a 1920s detached bungalow.
"It is actually a two-storey house that was built in 1873," she explained."
Sheila's occupation was listed as filing clerkess. "I've never had a job as a clerkess in my life," she said.
Sheila contacted the Co-op a number of times and was eventually sent another policy form – but this still included incorrect details.
At the end of her tether, she asked Raw Deal to intervene. When we contacted Co-op Insurance and asked the company to look into the matter, the firm quickly said it would set things straight.
A company spokesperson said: "Co-op Insurance prides itself on giving customers the highest levels of service and we are very sorry that on this occasion these standards were not upheld.
"We have contacted the customer to confirm details we hold regarding their property are now correct and we will be providing a gesture of goodwill to apologise for any inconvenience caused."
However, there was still a final twist to come. The insurer sent letters of apology and a cheque for £75 to Sheila for her troubles – but they were sent to her next-door neighbour.
"I only found the letters as my neighbours were on holiday and I was keeping an eye on their place," said Sheila.
"I saw there were two letters with my name on them, including one with a cheque inside, but both had been addressed to the wrong house. It just added to the farce."
Sheila was thankful to Raw Deal for intervening and said she had also lodged a complaint with the Ombudsman.
She added: "I just wouldn't like to see something like this happening to anyone else."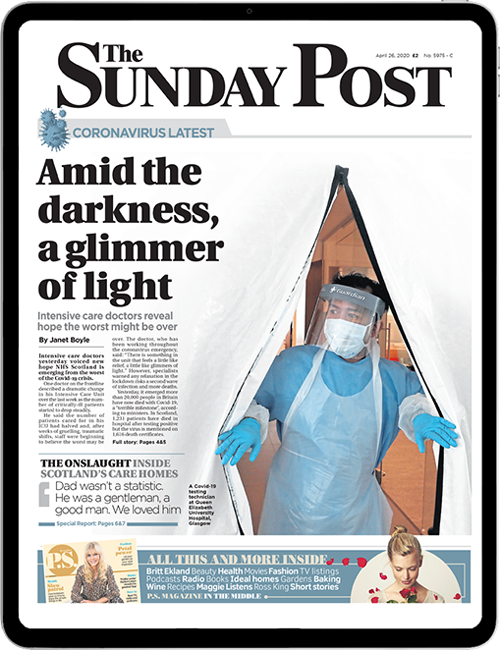 Enjoy the convenience of having The Sunday Post delivered as a digital ePaper straight to your smartphone, tablet or computer.
Subscribe for only £5.49 a month and enjoy all the benefits of the printed paper as a digital replica.
Subscribe