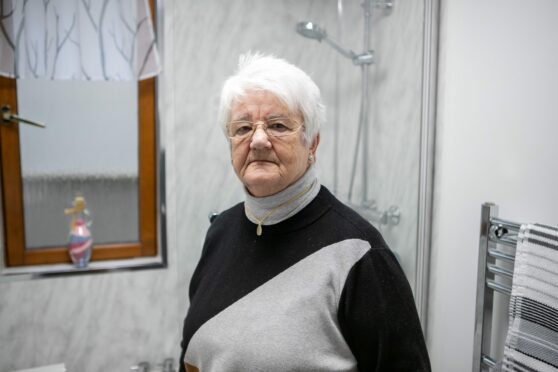 When Jean Smith splashed out almost £4,000 for an accessible bath with a door in it, she at least expected it to work as it should.
Jean, from Dunfermline, Fife, thought the specialised device would be much easier and safer for her 91-year-old husband William to get in and out of.
"We had decided to get our whole bathroom refurbished and when we saw that accessible baths were available we thought this would be ideal," said Jean, 78. "William prefers a bath to a shower and this seemed perfect because the bath has a door in it and it would be much more convenient for him to use because he has arthritis."
Jean bought the bath online from Plymouth-based retailers Home Supply last summer.
She employed Fife-based company New Age Kitchens & Bathrooms to fit it last July – along with a new bathroom suite – but soon discovered it couldn't be used.
"The bath looked great but the trouble was that when you put water in it, it started leaking from the door," she said. "It doesn't seal properly and the water runs out on to the floor, so it simply isn't functional.
"As far as I was concerned it couldn't have been properly tested after it was fitted."
Jean said that the plumbers returned several times to try to fix the issue but nothing seemed to work. She also appealed to the suppliers, who in turn contacted the manufacturers, Gainsborough Healthcare Group, about the issue and as a result an engineer visited her house on three occasions.
"He kept saying the bath wasn't level and that was why it was leaking but a number of attempts to level it up didn't work either," she explained. "Fortunately, the shower is still usable as the water level doesn't reach the level of the door and it is easy enough to get in and out of.
"But we were still left with a bath that cost almost £4,000 that we couldn't use because the door wasn't watertight. It is a very frustrating situation. I felt we needed a specialist opinion but we had already spent thousands of pounds on the bathroom and we just couldn't afford to be spending any more."
Feeling like she was going around in circles, Jean wrote to Raw Deal. When we contacted New Age Kitchens & Bathrooms, the company was sympathetic but insisted the bath had been checked a number of times and was perfectly level.
The company said it had done all it could but would be willing to return again if there were further instructions from the manufacturer about how it should be fitted.
We then spoke to Gainsborough Healthcare Group, and the company said it would write to the Smiths with a new proposal, including an offer to send a specialist team out to reinstall it, at a cost.
Gainsborough said: "We sell a lot of these baths and rarely is there an issue. When there is, it is usually because of the way it has been fitted. It has to be precise. We never want to see a customer unhappy so we will be contacting Mrs Smith to try to resolve the issue."
Jean said she would welcome new proposals but just wants to see the back of the whole saga.
She added: "All we want is to be able to use our new bath the way it was intended and put all this behind us."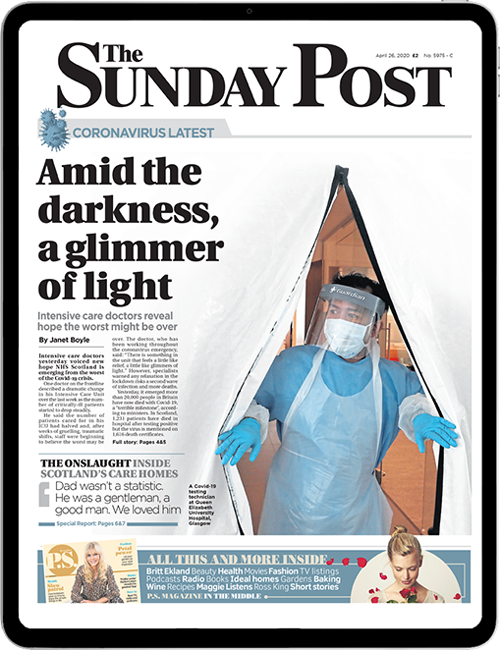 Enjoy the convenience of having The Sunday Post delivered as a digital ePaper straight to your smartphone, tablet or computer.
Subscribe for only £5.49 a month and enjoy all the benefits of the printed paper as a digital replica.
Subscribe