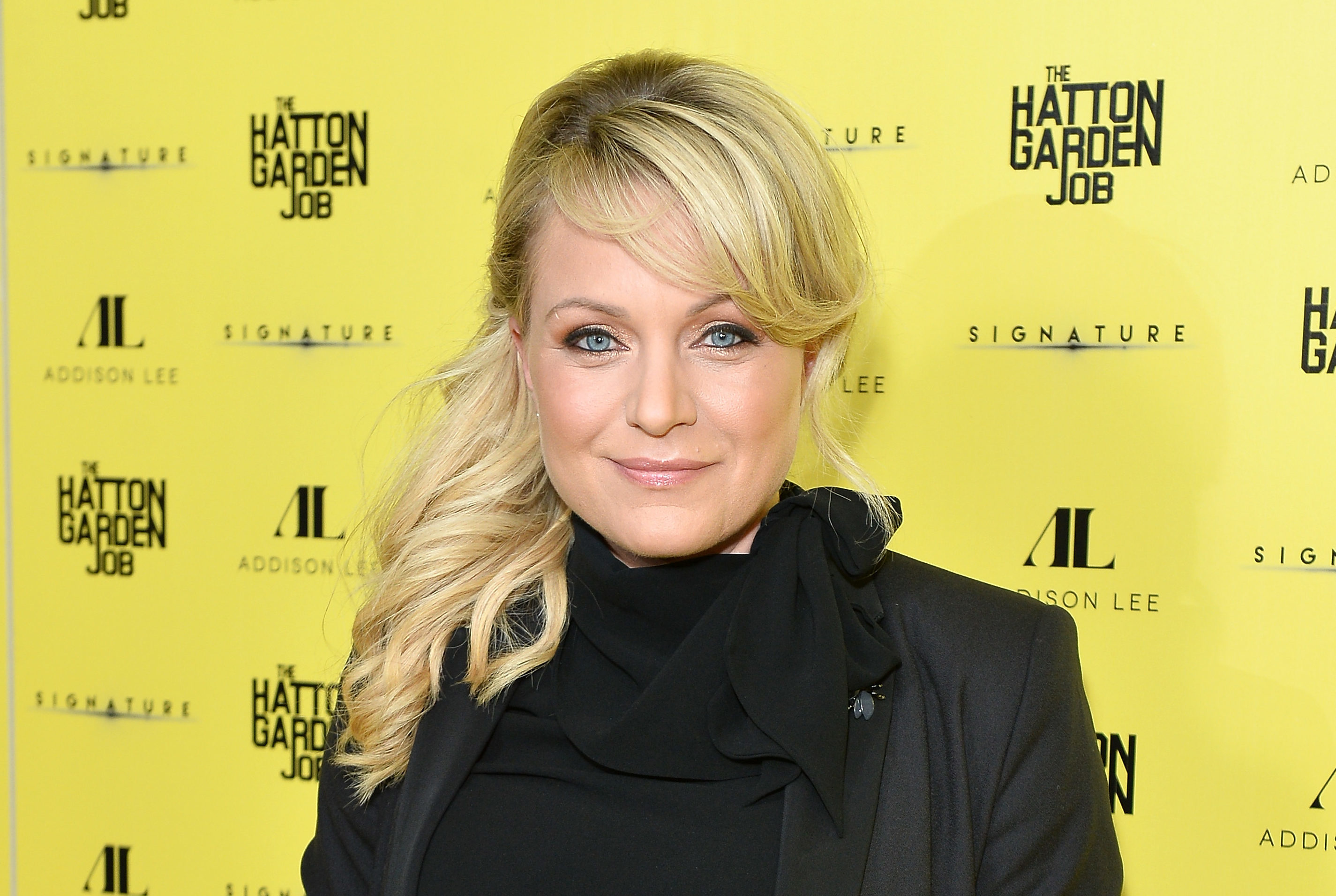 FOR more than 10 years, Rita starred as Roxy Mitchell in EastEnders before her character was killed off last year.
She's just made her first movie, The Krays: Dead Man Walking, which features the last performance by the late Leslie Grantham, a fellow EastEnders star.
Rita plays Lisa, a nightclub hostess, and the film is released this week.
---
Did you meet Lisa Prescott, the woman you play?
No. She's in hiding, and no-one knows where. She's still alive but she obviously doesn't want to be contacted. Normally I go to work then forget it at home, yet playing her I came home each day going: "I really, really love my job."
Do we need another Krays movie though?
The producer and I are both fans of the Krays film that Gary and Martin Kemp made, and I knew he wouldn't just want to copy that. Our story is something from their lives that hasn't been covered before.
Did you have scenes with Leslie Grantham?
No. Unfortunately we didn't meet. I was on tour with the musical Legally Blonde, so I only had four days to shoot all my scenes.
How did you manage that?
Luckily, 10 years on, EastEnders taught me how to learn scripts quickly. Towards the end of my stint on the show I sometimes wouldn't learn my lines properly just to keep me on my toes.
So you should you have left Eastenders sooner?
Definitely. I wanted to try other things but soap life is very comfortable, and the money is regular. I loved it, however you can go stale.
What life advice have you given your daughter?
She's 12 and wants to go into acting, so I said the first thing she has to expect is rejection. All actors have to get used to it.
Why do you talk about your health so much?
I have some of the components of ADHD and OCD, and I sometimes panic. I spoke once about this but it just keeps on being reprinted. Also it looks like I talk all the time about visiting poor Barbara Windsor. Again, that was just one interview reprinted over and over.
Are you ambitious?
Well I wanted to be in EastEnders and I got it. I wanted to play a Mitchell in it, and that happened. And I wanted to be in a movie about the Krays. Got that, too. I'm very lucky.
What's next?
I can't say as it's not signed yet, but I can tell you I've had four offers to do musicals next year.
You have 24 hours left to live. How do you spend it?
I'd take my family on a boat to St Tropez and I would pig out on burgers and champagne. I want to die fat and drunk (laughs).