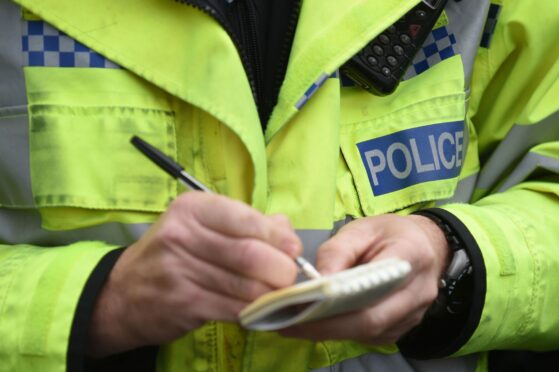 A huge backlog means many complaints about police officers will not be dealt with for months, The Sunday Post can reveal.
Staff shortages have resulted in Police Scotland refusing to even estimate how long it will take to investigate complaints.
One man, who had formally raised concerns about an investigation into a serious road accident, was told the complaints handling department was in turmoil.
He said: "A sergeant called me to discuss my complaint and basically apologised, telling me the delays in dealing with complaints were completely unacceptable.
"He blamed staff shortages, suggested the delays were getting worse and said the public deserved a better service. I was surprised at his frankness.
"He was trying to persuade me to drop my complaint but when I didn't, he said someone would be in touch, but not soon.
"I asked what that meant? Six months? A year? And he refused to say."
In February, the Scottish Lib Dems obtained figures suggesting that out of 4,280 complaints made about Police Scotland officers between October 2021 and 2022, more than 60%, were either abandoned, withdrawn or resolved without further action.
Less than 2% of complaints against officers led to action, although 47 officers have been allowed to resign or retire during misconduct proceedings since 2019.
Moi Ali, a former member of the Scottish Police Authority (SPA), which oversees standards at Police Scotland, said efficient handling of complaints was crucial for both the public and the police.
Ali, who resigned from the SPA board after claiming it was too secretive and lacked transparency, now has roles with the Home Office and Crown Prosecution Service examining complaints.
She said it would be concerning and counter-productive if Police Scotland was allowing a backlog of complaints to build.
She said: "There are good reasons why complaint handling has to be done well not least because if it is done poorly, it only generates more complaints.
"Organisations can learn a huge amount from complaints and to miss those lessons is to miss an opportunity to improve how things are done and gain organisational learning.
"Complaints can also provide early intelligence about individual officers and raise concern around their conduct.
"Budgets are challenging and it is not easy to balance the needs of frontline policing with services such as complaint handling but it should not be either/or."
There are around 160 staff in Police Scotland's professional standards department which handles complaints, which have to be responded to within 40 days.
In 2020, a report by former Lord Advocate Dame Elish Angiolini into police complaints handling said the time taken to conclude investigations was concerning. She said: "A recurring concern for members of the public was that they weren't properly updated on progress and had to chase up Police Scotland… with some complaints taking more than two years to complete."
Kate Wallace, chief executive of Victim Support Scotland, said: "Victims and witnesses tell us delays to complaints being concluded, as well as the lack of a Code of Ethics for officers, can be traumatising. Ensuring complaints are swiftly and effectively responded to and properly investigated engenders vital confidence in policing in Scotland and helps to prevent future incidents."
The national force said budget cuts imposed by the Scottish Government has meant "some hard choices" including a pilot scheme to stop investigating crimes where there is no clear lead.
Chief Superintendent Catriona Henderson said: "Police Scotland endeavours to undertake complaint investigations as efficiently as possible with completion timescales very much varying dependent on complexity.
"Upon receipt of a complaint, allocation is always prioritised taking a risk-based approach.
"Where a complainer remains dissatisfied with our response, they can ask the Police Investigations and Review Commissioner (PIRC) to carry out a review.
"Of such reviews in 2022-23, the PIRC found 74% of complaints had been handled to a reasonable standard by Police Scotland."
On Wednesday, the force said it may have to lose 800 officers and staff by April 2024 and warned of compulsory redundancies.
Expert: Police Scotland may face damages claims from public over data storage
By Russell Blackstock
Police Scotland could face compensation claims from members of the public over the way it has stored sensitive information, including data from arrests, cyber security experts say.
The Sunday Post revealed last month that Scotland's data protection watchdog for justice had written to force chiefs amid concerns about a pilot scheme it was operating in which CCTV and mobile phone footage, as well as digital images that could be used in summary court cases, was stored on a cloud-based server run by a US company.
And the Scottish biometrics commissioner has served Police Scotland with an information notice, requesting further details.
The pilot is part of a £33 million Scottish Government drive to transform how evidence is managed across the justice system, launched by then-justice secretary Humza Yousaf in 2019. The Digital Evidence Sharing Capability (DESC) is designed to allow users, such as police officers, prosecutors, court staff and defence agents, to digitally access evidence.
Data protection watchdog raises concerns over Police Scotland pilot scheme
However, Owen Sayers, a cyber-security consultant with more than 20 years' experience in delivering national policing systems, said the force was now leaving itself open to the potential of being sued by people who have had their personal information stored in this manner.
He said people who had their data processed by a police force against the rules of the Data Protection Act Pt3 could take civil action. "Court actions should be easy for someone to bring when you have your data processed by the police and you suffer some sort of distress or actual harm and you have a reasonable view or suspicion the police or their supplier has not complied with the law and that led to your harm," he said. "You can bring this case against the police force or their supplier."
The matter has now gone to the UK's Information Commissioner's Office for a ruling on the legality of the scheme.
Scottish Liberal Democrat justice spokesperson Liam McArthur said it was "troubling" Police Scotland had pressed ahead with the pilot "in the face of concerns on the part of the biometrics commissioner and other experts". He added: "If the technology is subsequently ruled unlawful or if it prompts more robust legal challenges they will not be able to say they weren't warned."
Police Scotland said the scope of the pilot being trialled in Dundee was limited, adding: "The scope is deliberately limited to minimise any risk…this has been agreed with our DESC partners. The data is encrypted by the supplier prior to being placed into the UK Data Centre and is UK GDPR compliant."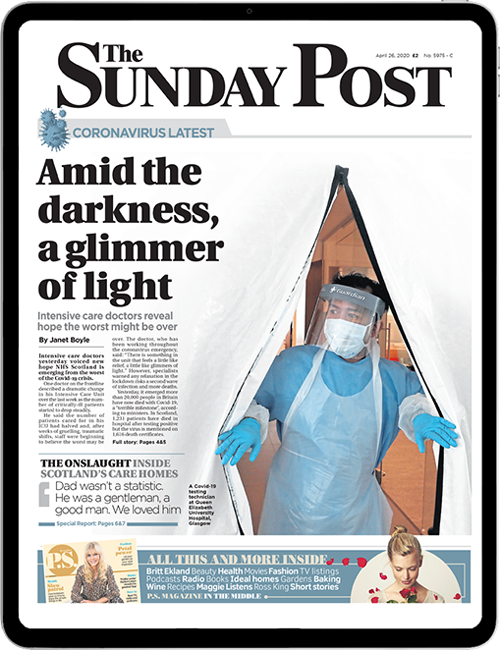 Enjoy the convenience of having The Sunday Post delivered as a digital ePaper straight to your smartphone, tablet or computer.
Subscribe for only £5.49 a month and enjoy all the benefits of the printed paper as a digital replica.
Subscribe